Make your NCAA tournament picks based on where your favorite MLB stars went to school
What's the best way to make your NCAA tournament picks this year? Comparing team mascots? Ranking school GPA's? Listening to bow tie-wearing toddlers?
No.
The best way is to look at the top four or five seeds from each region and find out which baseball players went to those schools. Then, figure out which players/teams you like best from that group, and go with them.
Here's the list below. The main video also has some quotes from Mike Redmond, David Phelps, Jeff Samardzija and Mark Melancon.
It's a fool-proof system. Maybe.
MIDWEST
1 Kentucky
Joe Blanton, P, Royals
"I would think they should win. They have an NBA team starting and an NBA team on the second string. But really, you still have to be motivated. You can't take a game off or you could get beat."
Collin Cowgill, OF, Angels
James Paxton, P, Mariners
Scott Downs, P, Indians
Chris Rusin, P, Rockies
Logan Darnell, P, Twins
2 Kansas
Tom Gorzelanny, P, Tigers
Bretty Bochy, P, Giants
Sam Freeman, P, Cardinals
3 Notre Dame
Jeff Samardzija, P, White Sox
"You know, from what I've seen they're athletic enough to advance which is always good to see when you're competing with Duke and those ACC teams. I think everybody knows who watches Notre Dame, it's three-pointers. It's whether they're hitting their 3's or not."
John Axford, P, Rockies
A.J. Pollock, OF, D-backs
David Phelps, P, Marlins
"Yeah, I'm excited. They played a great season. First conference championship in school history for the team. I was a little bummed to see them in Kentucky's region, but at the same time, it gives them a chance to do something special. Hopefully we can go out, win some games and put some pressure on an undefeated team."
Jeff Manship, P, Indians
4 Maryland
Brett Cecil, P, Blue Jays
Justin Maxwell, OF, Giants
SOUTH
1 Duke
Marcus Stroman, P, Blue Jays
Chris Capuano, P, Yankees
Nate Freiman, 1B, A's
Dan Otero, P, A's
Alex Hassan, OF, A's
2 Gonzaga
Marco Gonzalez, P, Cardinals
Mike Redmond, Manager, Marlins
"We've done this a lot of years and I think this is the deepest team Gonzaga's had. Probably the most talented team that Gonzaga's had. We're hoping that this is the year we get deep into the tournament. Last couple of years, we've gone two and out and I'm expecting these guys to do big things. They pretty much breezed through the conference and looked like they got a pretty good draw. I'm pulling for the 'Zags in the Final Four and we'll see what happens."
3 Iowa State
Mike Myers, who pitched for the D-backs, Tigers, Rockies, Red Sox, Yankees, Brewers, Mariners, Marlins and White Sox from 1995-'07, is the most recent ISU alum. But former White Sox player Shoeless Joe Jackson is still theoretically playing in a cornfield somewhere in the Hawkeye State.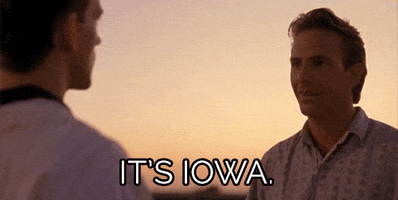 4 Georgetown
Again, you'll have to go back to former Dodgers/Brewers pitcher Sean Maloney to find an alum for the Hoyas. He last played in 1998. But there is one NBA alum who's a pretty big Phillies fan ...
5 Utah
CJ Cron, 1B, Angels
EAST
1 Villanova
Matt Szczur, OF, Cubs
2 Virginia
Ryan Zimmerman, 1B, Nationals
"Everyone is trying to catch Kentucky. I think that's the consensus pick. But Virginia had a good year. A lot of people don't like their style. It's boring, slow. They play defense. They don't score too much. Whatever works, I guess."
Can they go far in the tournament?
"One of their leading scorers--Justin Anderson--gets hurt. He has missed the last month and a half, two months. If Anderson can be healthy and they can play defense, in tournaments like that defense usually helps."
Sean Doolittle, P, A's
"Defense wins championships. That's what it's all about. It's not always pretty but we find a way to get it done. Fans can root for them because it's what college sports is all about. They don't have many big names or All-Americans but they play together as a team."
Mark Reynolds, 3B, Cardinals
Javier Lopez, P, Giants
Kyle Crockett, P, Indians
Philip Gosselin, 2B, Braves
Brandon Guyer, OF, Rays
Chris Taylor, SS, Mariners
3 Oklahoma
Garrrett Richards, P, Angels
Daniel McCutchen, P, Padres
4 Louisville
Chris Dominguez, 3B, Reds
Adam Duvall, 1B, Giants
"It seems like at this time of the year, they always pull it together. I hate to say this, but Kentucky looks like they could take it all. But Louisville guys, [coach Rick] Pitino always seems to get the guys to play together. They usually go on some runs. I'm just hoping we can get hot and knock some guys off. I like the bracket we're in. ... Realistically, I don't know if we have the team to win it all. I kind of feel like we're missing the presence of a big man. But Pitino's mixing in some guys and trying some different things. That's what it takes at the end of the year to get guys to play their best."
WEST
1 Wisconsin
Paul Quantrill, who pitched for 14 years in the bigs with the Blue Jays, Red Sox, Phillies, Dodgers, Yankees, Padres and Marlins, is the most recent UW alum. He retired in 2005. Hall of Famer Addie Joss also attended back in the day.
But Jordan Zimmermann, who went to University of Wisconsin-Stevens Point and hails from the state, is currently starring for the Nats.
2 Arizona
Nick Hundley, C, Rockies
Mark Melancon, P, Pirates
"It's Arizona. They've got tradition and why wouldn't you root for them, right?"
Brad Mills, P, A's
Preston Guilmet, P, Blue Jays
Donn Roach, P, Cubs
Brad Glenn, OF, Blue Jays
3 Baylor
David Murphy, OF, Indians
Shawn Tolleson, P, Rangers
4 North Carolina
Matt Harvey, P, Mets
Andrew Miller, P, Yankees
Kyle Seager, 3B, Mariners
Chris Iannetta, C, Angels
Dustin Ackley, 2B/OF, Mariners
Adam Warren, P, Yankees
Matt Monagan writes at night for Cut4. In his spare time, he travels and searches Twitter for Wily Mo Pena news.
Players in this article:
Topics in this article: