Sean Doolittle's little brother is another red-bearded, fastball-hurling reliever
If you were watching the Athletics take on the Angels on Saturday afternoon, you may have been a little confused. Because in the top of the eighth inning, a red-bearded, fastball-hurling reliever by the name of Doolittle took the hill.
"But," you may have asked yourself, "isn't Sean Doolittle a left-hander? And when did he trim his majestic, wizard-like beard? And why is he wearing those gorgeous stirrup socks?"
Turns out, it was Sean Doolittle's younger brother.
Ginger beard? Check High fastballs? Check Same last name? Check Ok yea I think we are definitely related @littledoo88 pic.twitter.com/1oPreOpECE

- Sean Doolittle (@whatwouldDOOdo) March 8, 2015
That's right, there's another Doolittle reliever in Athletics camp and this one goes by the name of Ryan.
The younger Doolittle may be joining his big bro on the Major League squad soon -- spreading confusion in every town that they visit.
As Sean was closing A's games to the tune of a 2.73 ERA at the big league level last year, Ryan reached Double-A, posting a 2.98 ERA between two levels while striking out 9.4 batters per nine innings. He then went on to put up a very nice 1.38 ERA in 13 Arizona Fall League frames.
Should the younger Doolittle grow his beard out, we could have a real Major League "Parent Trap" on our hands.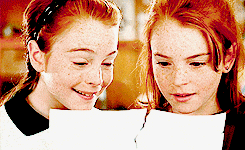 Michael Clair writes about baseball for Cut4. He believes stirrup socks are an integral part of every formal outfit and Adam Dunn's pitching performance was baseball's greatest moment.
Teams in this article:
Players in this article:
Topics in this article: