Here's that Kansas City-themed Lorde cover you've been waiting for
We have our first Kansas City-themed cover of Lorde's "Royals," (which, you'll recall, is inspired by Kansas City great George Brett), and it's actually pretty good:
The lyrics are rather clever, and perfectly capture the Lorde-ian shoulder chip:
But everybody's like, Cardinals, Red Sox, what about the Yankees?
Mets, Braves, Marlins, Tigers and the Phillies,
We don't care, we aren't caught up in your love affair.
Let's see what the Kiwi songstress herself thinks: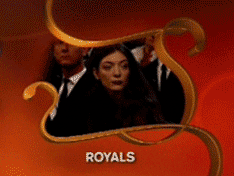 (h/t Fox4 Kansas City)
Dakota Gardner has worked as an editor and a writer for MLB.com's Cut4 since 2013. He's also one of the hosts of the Cut4Cast.
Teams in this article:
Topics in this article: