MLB Big Inning brings fans all the best action from around the league with live look-ins, breaking highlights and big moments as they happen all season long. Airing seven days a week on MLB.TV.
MOBILE
Tap on the Watch icon in the bottom right hand corner and then tap on the Games or Watch Live tab and select MLB Big Inning to watch live on your supported phone or tablet.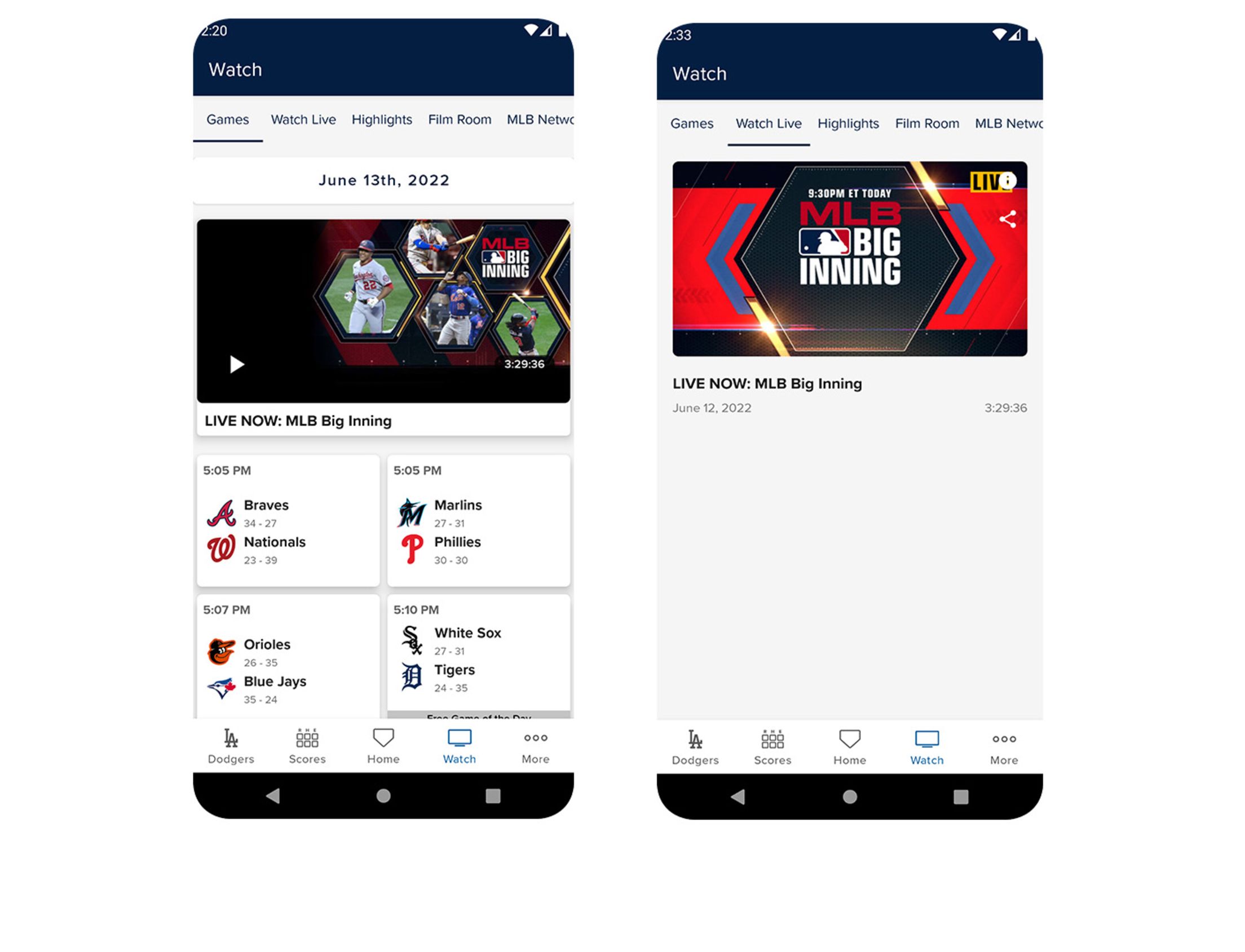 WEB/CONNECTED DEVICES
To watch MLB Big Inning on web and on supported connected devices, go to the Featured on MLB.TV section on the MLB.TV home page when the show is live.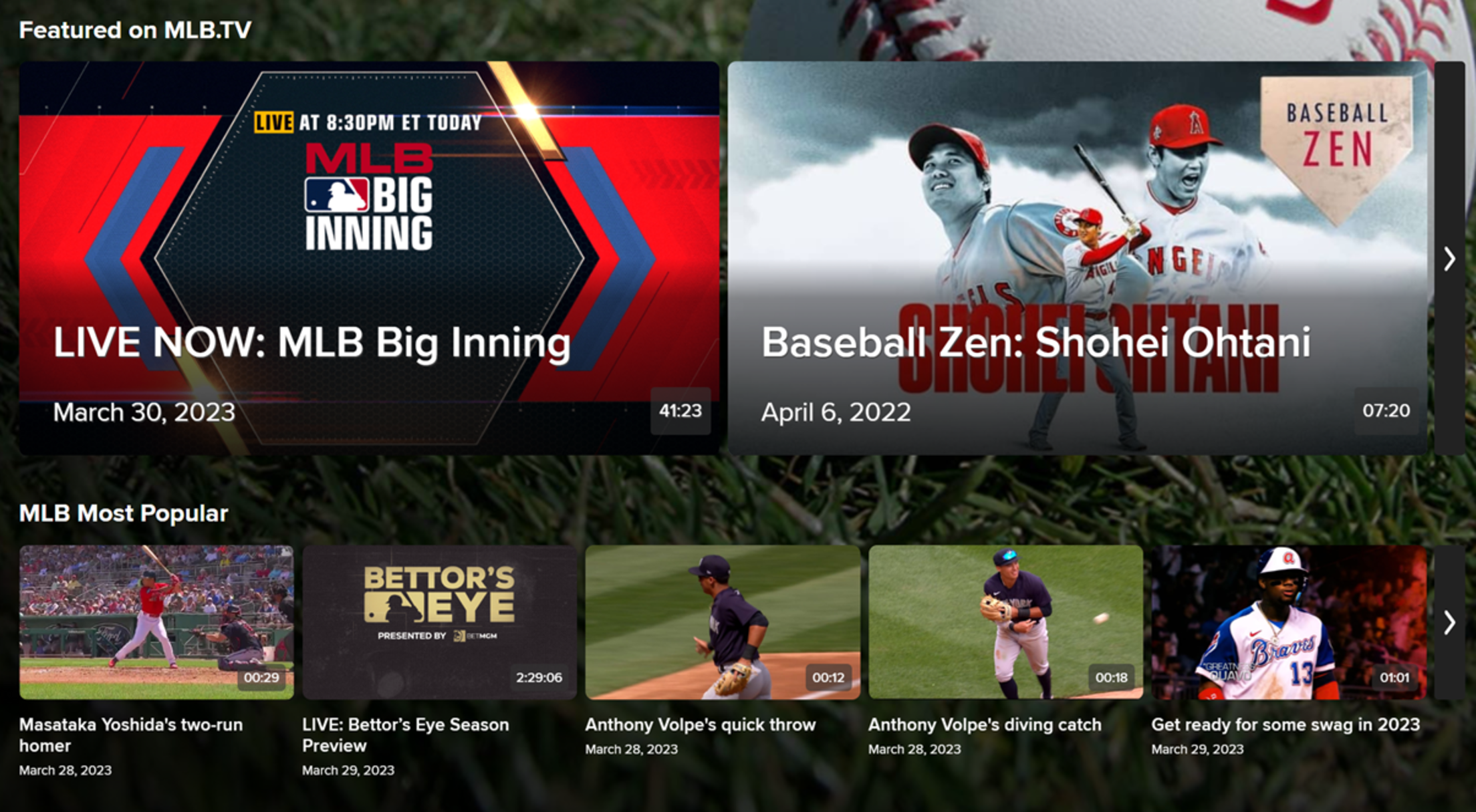 | Date | Start(ET) | Approximate End (ET) |
| --- | --- | --- |
| 6/2/2023 | 8:30 PM | 11:30 PM |
| 6/3/2023 | 5:30 PM | 8:00 PM |
| 6/4/2023 | 3:00 PM | 5:30 PM |
| 6/5/2023 | 8:00 PM | 10:30 PM |
| 6/6/2023 | 8:30 PM | 11:30 PM |
| 6/7/2023 | 8:30 PM | 11:30 PM |
| 6/8/2023 | 8:00 PM | 10:30 PM |
| 6/9/2023 | 8:30 PM | 11:30 PM |
| 6/10/2023 | 3:00 PM | 5:30 PM |
| 6/11/2023 | 3:00 PM | 5:30 PM |
| 6/12/2023 | 8:30 PM | 11:30 PM |
| 6/13/2023 | 8:30 PM | 11:30 PM |
| 6/14/2023 | 8:30 PM | 11:30 PM |
| 6/15/2023 | 8:30 PM | 11:30 PM |
| 6/16/2023 | 8:30 PM | 11:30 PM |
| 6/17/2023 | 4:00 PM | 6:30 PM |
| 6/18/2023 | 3:00 PM | 5:30 PM |
| 6/19/2023 | 8:30 PM | 11:30 PM |
| 6/20/2023 | 8:30 PM | 11:30 PM |
| 6/21/2023 | 8:30 PM | 11:30 PM |
| 6/22/2023 | 2:00 PM | 4:30 PM |
| 6/23/2023 | 8:30 PM | 11:30 PM |
| 6/24/2023 | 4:00 PM | 6:30 PM |
| 6/25/2023 | 3:00 PM | 5:30 PM |
| 6/26/2023 | 8:30 PM | 11:30 PM |
| 6/27/2023 | 8:30 PM | 11:30 PM |
| 6/28/2023 | 8:30 PM | 11:30 PM |
| 6/29/2023 | 8:30 PM | 11:30 PM |
| 6/30/2023 | 8:30 PM | 11:30 PM |