INTRODUCING MLB BIG INNING
NEW FOR 2021, LIVE LOOK-INS AND BIG MOMENTS FROM AROUND THE LEAGUE.
MOBILE
Tap on the TV icon in the upper left hand corner and then tap on the Featured Tab and select MLB Big Inning to watch live on your supported phone or tablet.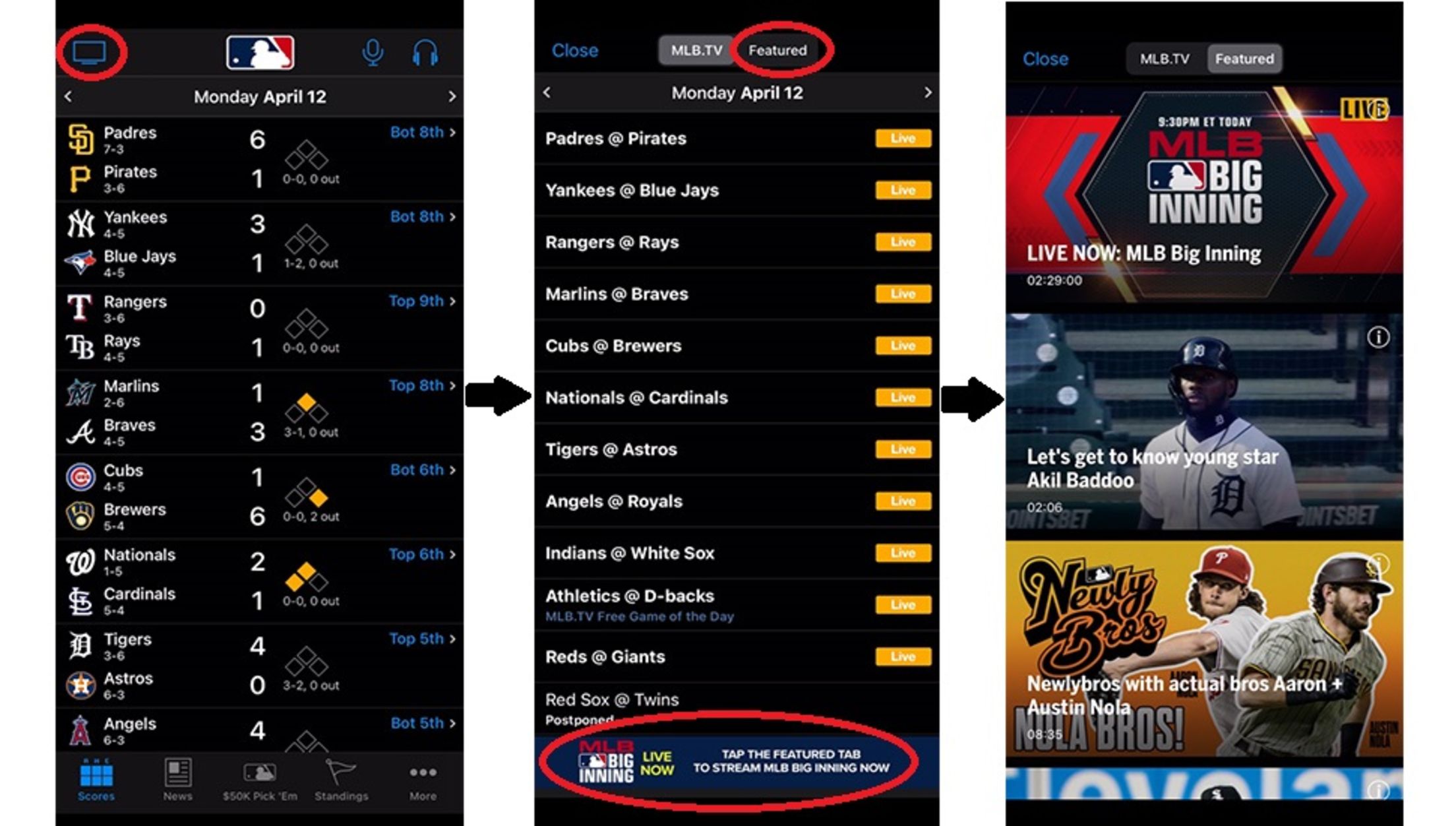 WEB/CONNECTED DEVICES
To watch MLB Big Inning on web and on supported connected devices, go to the Featured on MLB.TV section on the MLB.TV home page when the show is live.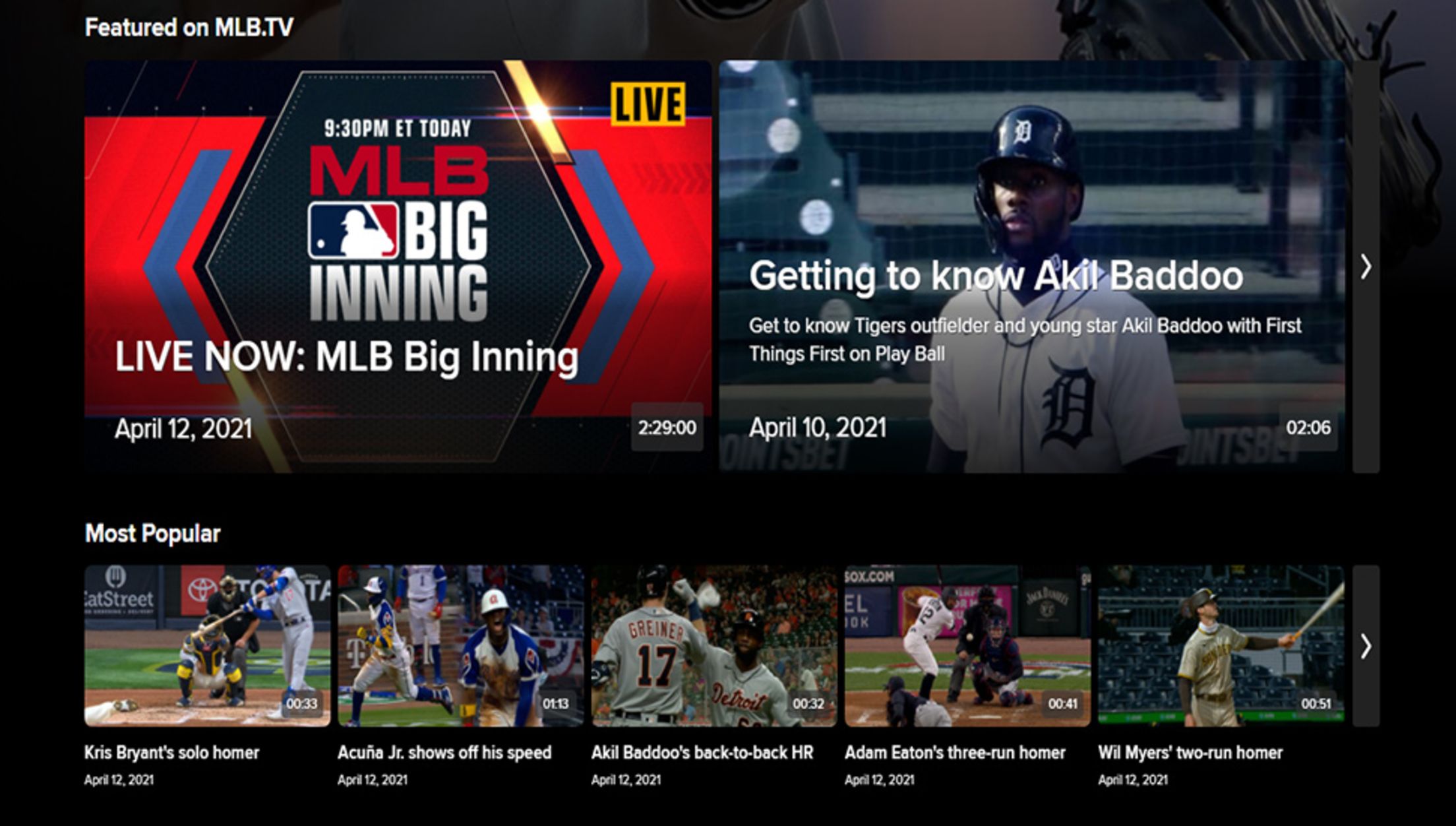 | Date | Start (ET) | Approximate End (ET) |
| --- | --- | --- |
| September 17th, 2021 | 8:30PM | 11PM |
| September 20th, 2021 | 8:30PM | 11PM |
| September 21st, 2021 | 9:30PM | 12AM |
| September 22nd, 2021 | 9:30PM | 12AM |
| September 23rd, 2021 | 8PM | 10:30PM |
| September 24th, 2021 | 9:30PM | 12AM |
| September 28th, 2021 | 9:30PM | 12AM |
| September 29th, 2021 | 9:30PM | 12AM |
| September 30th, 2021 | 8:30PM | 11PM |
| October 1st, 2021 | 9:30PM | 12AM |
| October 3rd, 2021 | 4PM | 7PM |