Can I purchase an MLB.TV gift card?
Yes, for the 2023 season, 30 day MLB.TV gift cards are available for purchase online and at select retail outlets.
MLB.TV gift cards are available in the following retail outlets:
Retail: Gamestop, PC Richards, Walmart, Love's, Dollar General (Texas only), EZ Mart (select stores), Best Buy, BrandsMart and Curacao. Please check the store locator here.
Online:
1. gamestop.com
2. walmart.com
3. samsclub.com
4. newegg.com
To activate a gift card purchased in store or online:
1. Visit http://mlb.tappp.com.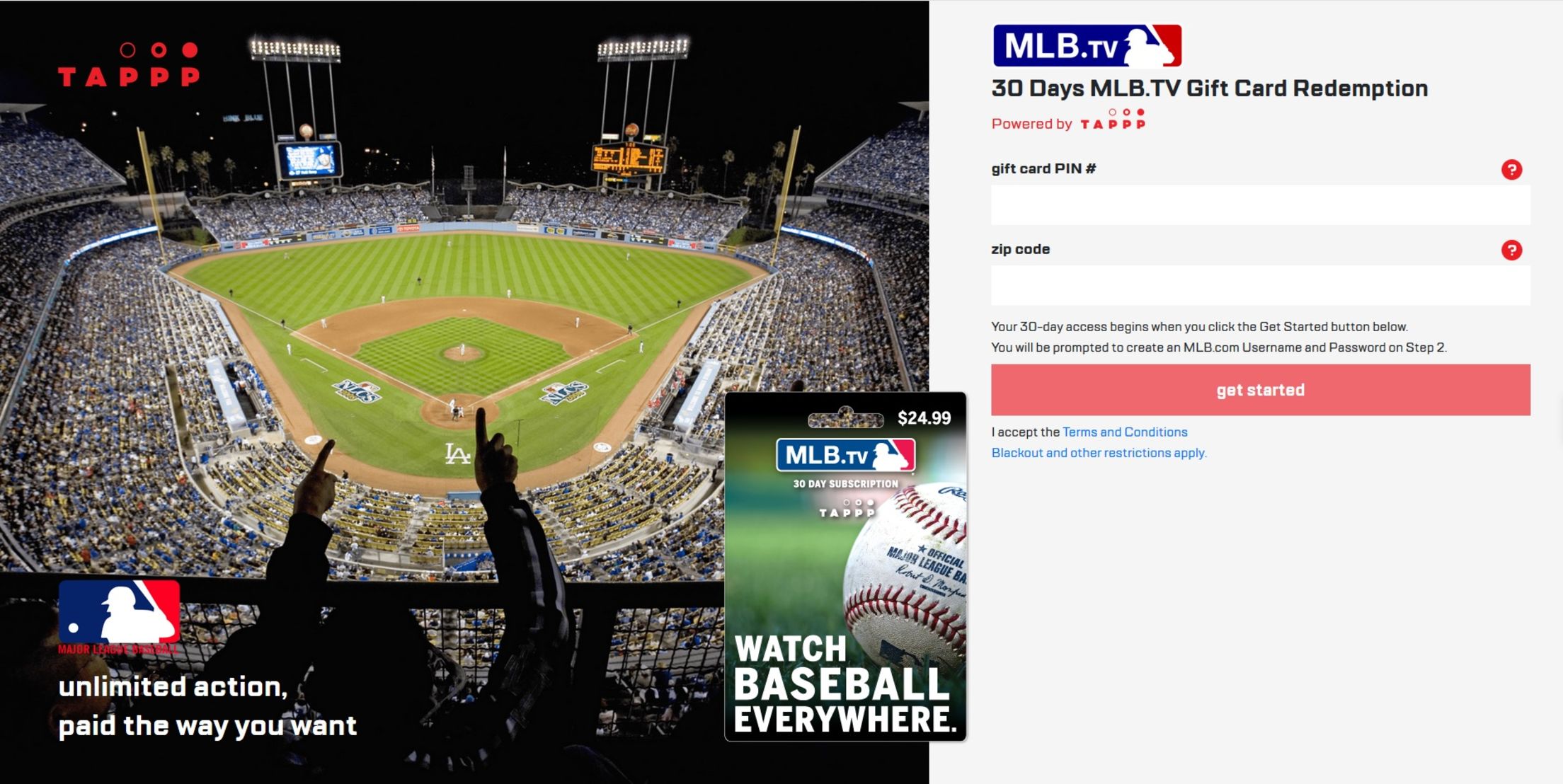 2. Enter the pin found on the back of the card if bought in store or in the confirmation email if bought online.
3. Enter your zip code.
4. Click the "get started" button.
5. Log-in or register with an MLB.com account.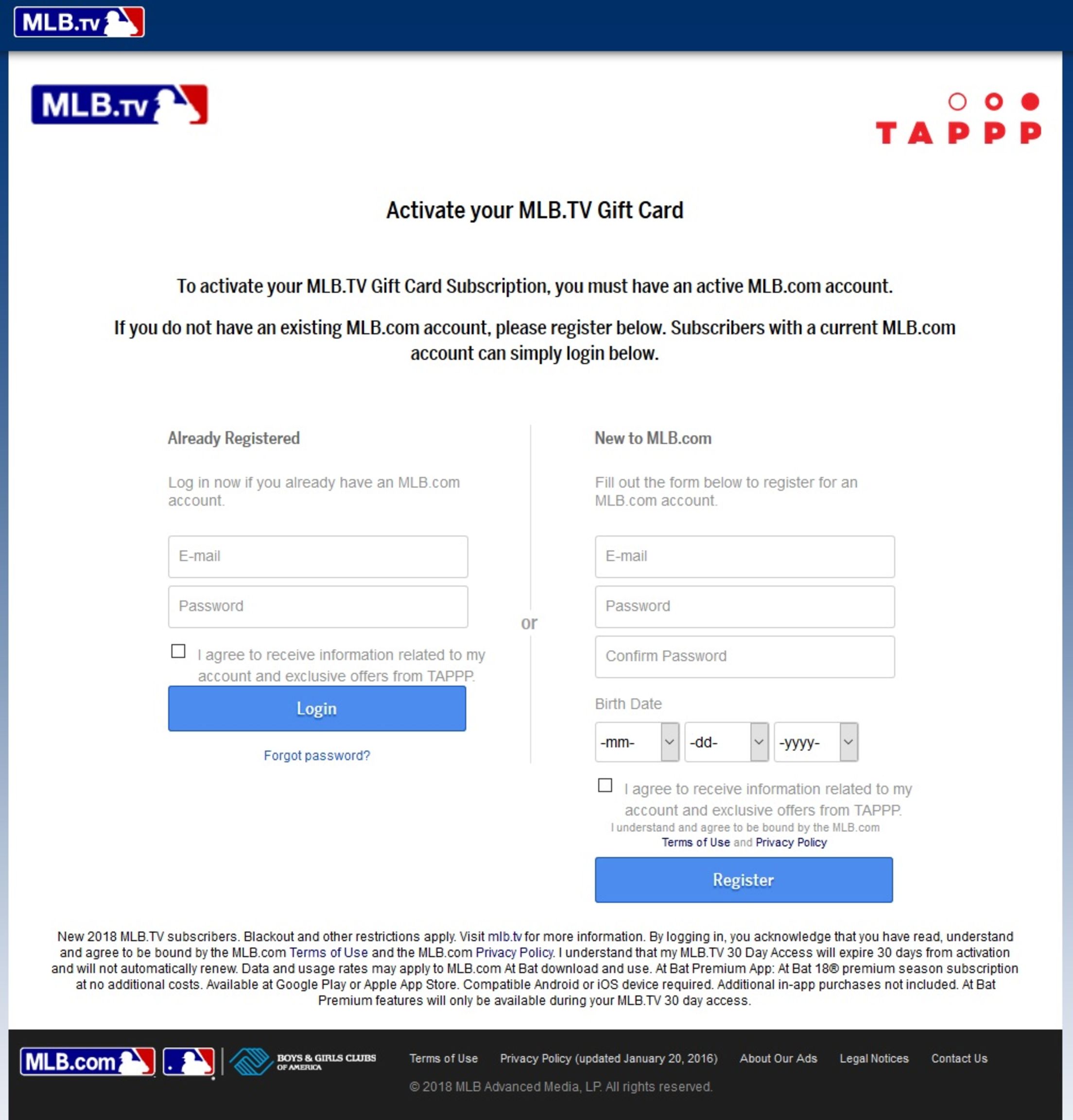 6. Your entitlement will last 30 days from activation.