30 teams, 30 first impressions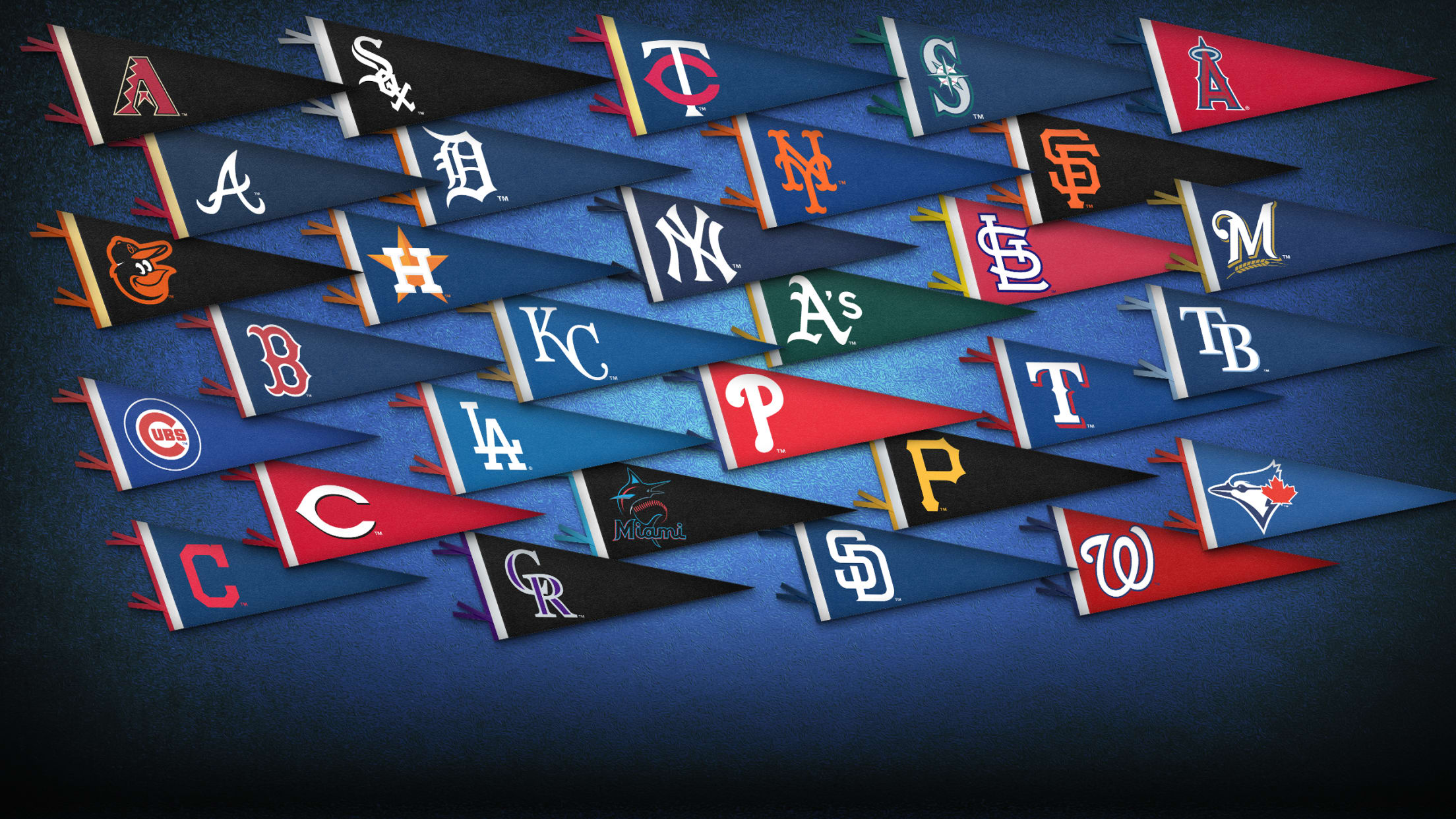 It's too early to tell anything lasting from, essentially, four days of baseball. But it's not too early for first impressions: It is literally the perfect time for first impressions. These all might look silly in September, or, frankly, in a week. But for right now: Here's what jumped out
It's too early to tell anything lasting from, essentially, four days of baseball. But it's not too early for first impressions: It is literally the perfect time for first impressions.
These all might look silly in September, or, frankly, in a week. But for right now: Here's what jumped out first.
AMERICAN LEAGUE EAST
Blue Jays: Sure, they were playing the Tigers, but still: Four starting pitching performances without giving up a single run is no joke. Matt Shoemaker, Marcus Stroman, Aaron Sanchez and Trent Thornton pitched a total of 24 scoreless innings in Toronto over the long weekend. Expectations have been low for the rotation this year, but you tend to notice when the rotation doesn't give up a run in a four-game series.
Orioles: The Orioles may have some solid bullpen pieces to trade come July. The Orioles are in an experimental season that's just laying the groundwork for years in the future, but come the Trade Deadline, they've got some arms teams might be able to use, or maybe they could even keep them around. Paul Fry, Jimmy Yacabonis, David Hess, Miguel Castro, Mychal Givens, they all looked pretty solid against the mighty Yankees over the weekend, and they're all still in their 20s. Also, they just won a series at Yankee Stadium, in case you know anyone who saw that coming.
Rays: The success of the opener strategy will largely be decided by the more traditional starters. Defending Cy Young Award winner Blake Snell actually had the least success of the Rays' Big Three against the powerful Astros, but Charlie Morton and especially Tyler Glasnow were terrific. Those three will carry the opener as far as the team can go.
Red Sox: It's tough to talk about anything with the Red Sox without discussing how Chris Sale looked in his first game, with his velocity way down and his ERA way, way up. Forget worries about Sale's extension: If the Red Sox are going to come close to what they did last year, they need him to be himself now.
Yankees: The age of the cute, plucky, lovable young Yankees is over. When Aaron Judge was leading the upstart Yankees kids into the AL Championship Series two years ago, even the most veteran Yankee haters couldn't deny the team's charms. But now, as the Yankees come to the end of a decade in which they haven't reached the World Series once (the first time in 100 years that has happened), everyone is on notice. The day after the Yankees' first loss of the year, Judge was already calling his team out. And then they went out and lost again. The grace period is over.
AL CENTRAL
Indians: The Indians were always in danger of being too top-heavy, but with Francisco Lindor, Jason Kipnis and Danny Salazar all out, they look dangerously thin. You look at this lineup, and only Jose Ramirez and maybe Carlos Santana scare you at all. They need those guys back, and soon.
Royals: Brad Keller's magic trick still works. Keller's ability to get hitters out and keep runs from scoring despite not striking anybody out would seem to belie gravity, but so far so good. He had five strikeouts in seven innings (a low K-rate in this era) and gave up two hits and no runs in his first start.
Tigers: Despite an encouraging spring, Miguel Cabrera has had a nightmare start to the season. He had two hits (both singles) in three games and then had to leave Saturday's game after getting hit on a hand with a pitch (X-rays were negative). Then he went 0-for-6 on Sunday.
Twins: Here comes Jose Berrios. The 25-year-old Twins phenom was earmarked as a potential breakout candidate this year, and he did nothing to slow the tongue-wagging in his first start, throwing seven shutout innings (two hits, one walk, 10 strikeouts). With the Indians looking wobbly, the Twins have an upstart look to them.
White Sox: Yoan Moncada may have figured something out. Moncada led the Majors in strikeouts last year, but he began this season on a tear, bashing a homer and, most notably, not striking out until Sunday. This guy was the top prospect in baseball not long ago. We may be finally starting to see why.
AL WEST
Angels: Mike Trout: Still good! No one thought Trout would lose any edge after signing his massive contract extension, and he, of course, hit the ground at full speed the first weekend. In his prime age-27 season, there's a non-zero possibility he's about to have his career season, as frightening as that sounds.
Astros: Justin Verlander still hasn't lost any velocity. While his contemporaries are losing their fastballs and figuring out what to do next, Verlander is still out their smoking guys, striking out nine in seven innings in his first start. He may be doing this when he's 50. (He's said he wants to pitch until he's 45, so perhaps that's not too far off.)
Athletics: The old relievers are starting to look like old relievers. The A's, in the face of baseball trends, are counting on relievers in their thirties to be the linchpins of their bullpen, but it's not working out so far. Fernando Rodney, in particular, looks like there isn't much left. With Ichiro Suzuki's retirement, he's now the oldest player in baseball.
Mariners: All offseason, the Royals got press as the crazy base-stealing team, but it's the Mariners who are tearing up the basepaths. With Dee Gordon, Domingo Santana and Mallex Smith, they're looking like the old 1980s Mariners. They already have seven stolen bases (in eight attempts), and no one else has more than five. And they just scored 34 runs in a four-game series against the defending World Series champs.
Rangers: Globe Life Park is going to go out the way it came in: with runs being scored like crazy. There were 51 in the series between the Rangers and the Cubs; they may still be scoring right now. The baseball might not always be beautiful in Arlington this year, but they're going to be lighting up some scoreboards.
NATIONAL LEAGUE EAST
Braves: The Braves might want to reconsider their bullpen and maybe even their rotation. The Braves resisted bringing in a lot of pitching reinforcements in the offseason, and they sure looked short against Philadelphia this weekend. This was not the well-oiled machine you might expect from a defending division champion; the energy in this division is not with this team right now.
Marlins: It's a little less wacky at Marlins Park now. The stadium has been one of baseball's curiosities since it opened, but under Derek Jeter's leadership, it now looks like every other stadium. Whether you think that's a good or bad thing is a matter of personal taste.
Mets: Pete Alonso sure looks like he belongs. The No. 50 prospect in baseball, per MLB Pipeline, began the year in the Majors and is hitting over .500 while leading the Majors in doubles. If he's a Rookie of the Year candidate, the Mets, and the NL East, look a lot different.
Nationals: The kids still look all right. Juan Soto and Rookie of the Year-favorite Victor Robles (who is two years older than Soto) look for all the world like they're established veterans at this point. The Nationals have players to build around that are the envy of baseball. Now, about that bullpen …
Phillies: Bryce Harper still brings crowds to their feet like no one else. Harper had been struggling before finally launching (with Nick Williams' bat) his first Phillies homer Saturday, and Citizen Bank Park erupted. Harper homers are as aesthetically pleasing as anyone's in the game. For the next 13 years, the Phillies get to call them theirs
NL CENTRAL
Brewers: Christian Yelich is no one-year wonder: He's a superstar. Yelich appears close to getting the "let's just not ever let him beat us" treatment, which may mean the 2019 Brewers season may end up resting on the shoulders of Ryan Braun. Though, as the Cardinals found in the series finale Sunday, sometimes you just can't avoid him.
Cardinals: That supposedly deep rotation has some wobbles. The Cardinals are relying on young pitching in their rotation this year, but their first three starters, Miles Mikolas, Jack Flaherty and Dakota Hudson, all failed to make it to the sixth inning and all gave up at least four runs. And if Andrew Miller and Jordan Hicks are going to pitch like they did Sunday, the rotation won't even matter.
Cubs: Yu Darvish is already in the red-alert zone. The leash was already short on Darvish after last year's debacle. But now he's walking seven guys in less than three innings? The Cubs will give him more starts, if just because they have no choice. But this situation might come to a head earlier than anyone could have imagined.
Pirates: Trevor Williams looks like he's no fluke. Williams was at times last year the top starter on a team that already had Jameson Taillon and Chris Archer, and he was terrific in his first start against a powerful Cincinnati offense in that bandbox of a ballpark. Eventually we'll all stop underrating him.
Reds: Joey Votto hasn't walked yet, which means nothing means anything anymore.
NL WEST
D-backs: It is fantastic seeing Adam Jones back. The beloved veteran met a frosty market in the offseason, but, as if fans weren't going to love him anyway, he hit two homers in his first series as a National League player.
Dodgers: When Cody Bellinger is on one of his heaters, there aren't many hitters like him in baseball. Remember that run he went on his rookie year? He had another one this weekend, smashing four homers and getting 10 hits in four games. That swing is forever pure.
Giants: The Giants, sad to say, look old. They scored five runs in four games, and Pablo Sandoval currently leads them in extra-base hits. The questions concerning this team's next steps continue to multiply.
Padres: The Padres have some real life to them all of a sudden. What was most impressive about the Padres this weekend was how poised and comfortable they looked: This team is one on the up, and they played like they knew it.
Rockies: The Rockies made a serious mistake by extending Nolan Arenado, who went 4-for-18 with no walks over the weekend. Ha, just kidding. It is just the Opening Weekend, after all.