Phillies fans celebrated Bryce Harper's first home run with a raucous curtain call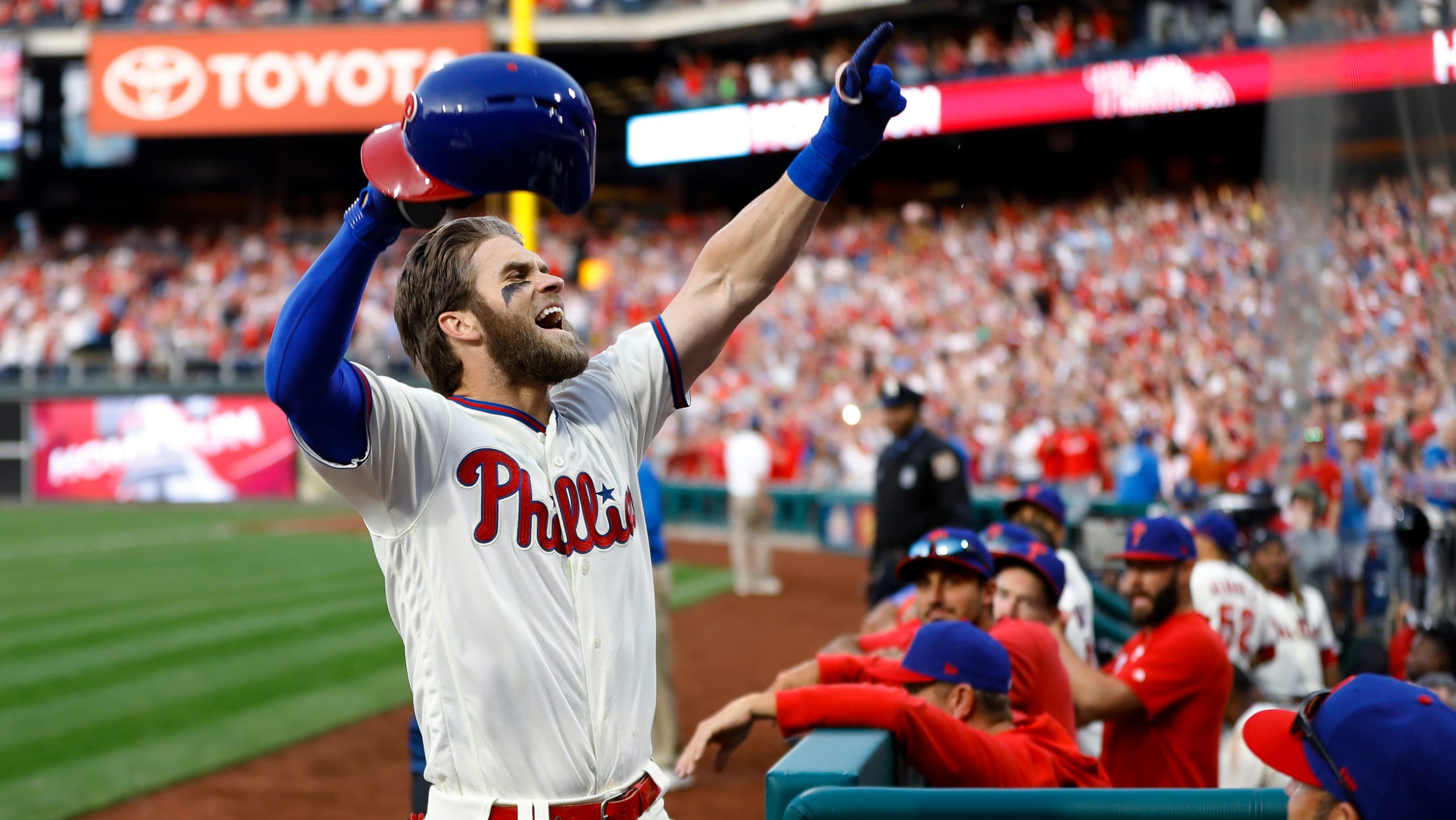 On Opening Day, Bryce Harper introduced himself to Phillies fans with some stylish cleats and a deep bow in the outfield. But, as far as offense, his biggest contribution was getting intentionally walked to set up a Rhys Hoskins grand slam. As a result, fans were still eagerly awaiting his first hit -- and his first home run -- as a Phillie.
During the seventh inning of Saturday's game against the Braves, that first home run arrived ... and, boy, did it ever.
No doubt. #RingTheBell pic.twitter.com/LhvatQ3WNM

— Philadelphia Phillies (@Phillies) March 30, 2019
According to Statcast, Harper's home run left his bat at 113.7 mph and traveled 465 feet. In layman's terms, it was crushed.
The RF took a courtesy step on Bryce Harper's home run... The other outfielders just watched #NoDoubter pic.twitter.com/RAyh1MKvzG

— Daren Willman (@darenw) March 30, 2019
Phillies fans were appropriately impressed by Harper's monstrous home run and called him out of the dugout for a curtain call. When he emerged, they didn't hold back in sharing their love.
Curtain call for Bryce Harper as he hits his first HR in a #Phillies uniform (and Citizens Bank Park goes crazy!) pic.twitter.com/1cvh4O4zKH

— Marly Rivera (@MarlyRiveraESPN) March 30, 2019
And Bryce responded in kind:
Madness pic.twitter.com/9UJZZmkDho

— Philadelphia Phillies (@Phillies) March 30, 2019
It's only been two games, but the Bryce Harper era in Philly is off to a roaring start. If it stays on its current trajectory, Harper could earn a level of reverence reserved for another No. 3 who played much of his career across the street from where Citizens Bank Park currently stands.
Teams in this article:
Players in this article:
Topics in this article: