Unveiled at the start of the Minnesota Twins 2019 season, the Gate 34 Experience featuring the Schneiderman's Lawn and Jack Daniels Bar, is the newest addition to Target Field. Nestled in the right field corner, this outdoor experience is Target Field's backyard complete with lawn furniture and games!
Reception (Gameday): 750
Theater: 300
Banquet: 250
Venue Rental Package $3,675
Available April – October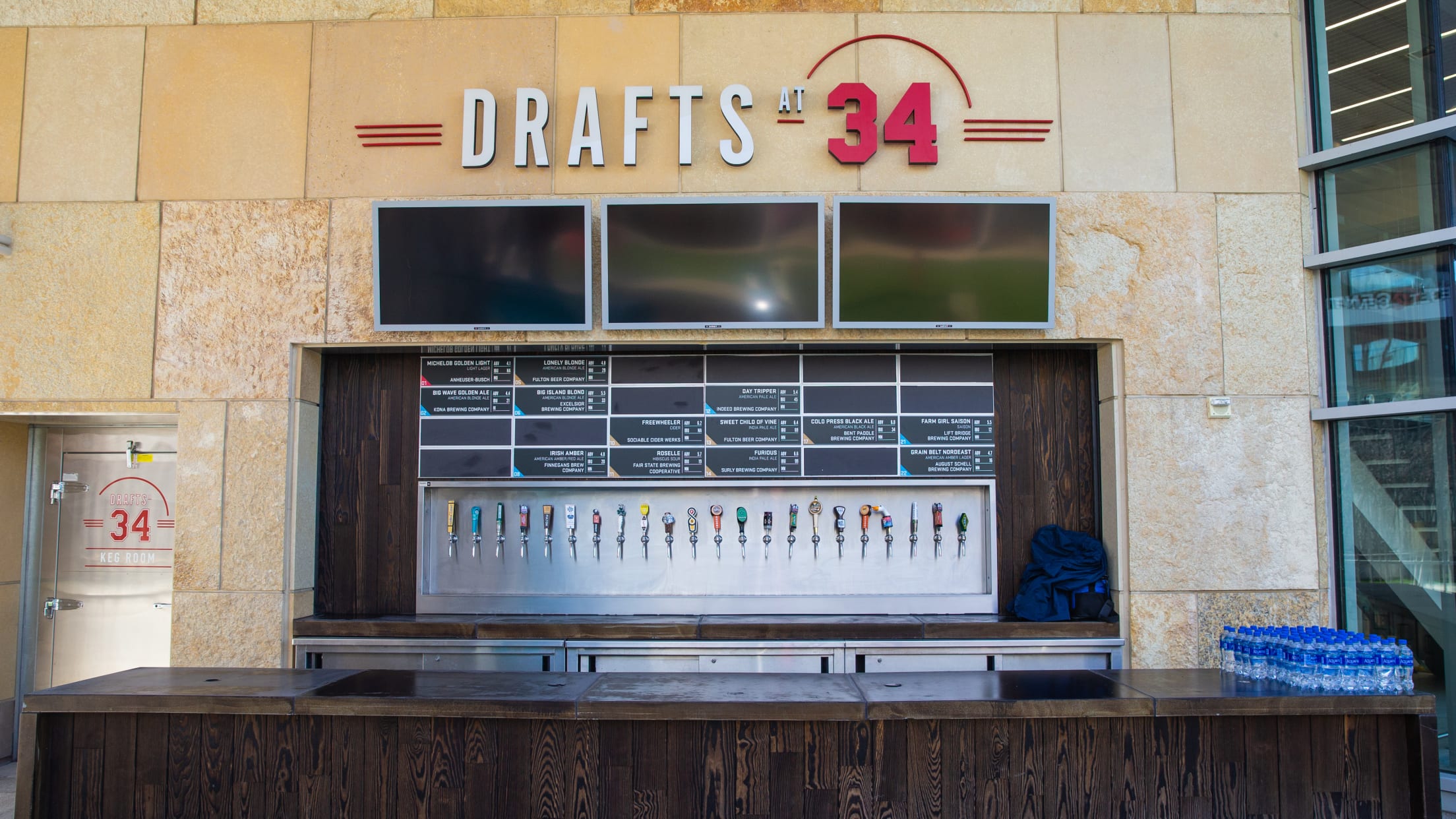 Gate 34 Venue Highlights
The Schneiderman's lawn is a 3000 sq ft. turf with outdoor furniture, lawn games, and giant TWINS letters.
On either side of the lawn, the Jack Daniels Bar and Drafts at 34 ensure attendees will never go thirsty!
A customizable ribbon board on the pavilion allows for a welcome message, thank you to sponsors, or additional branding opportunities.
Perfect for Weddings, Family Events, Walks, Festivals, and more!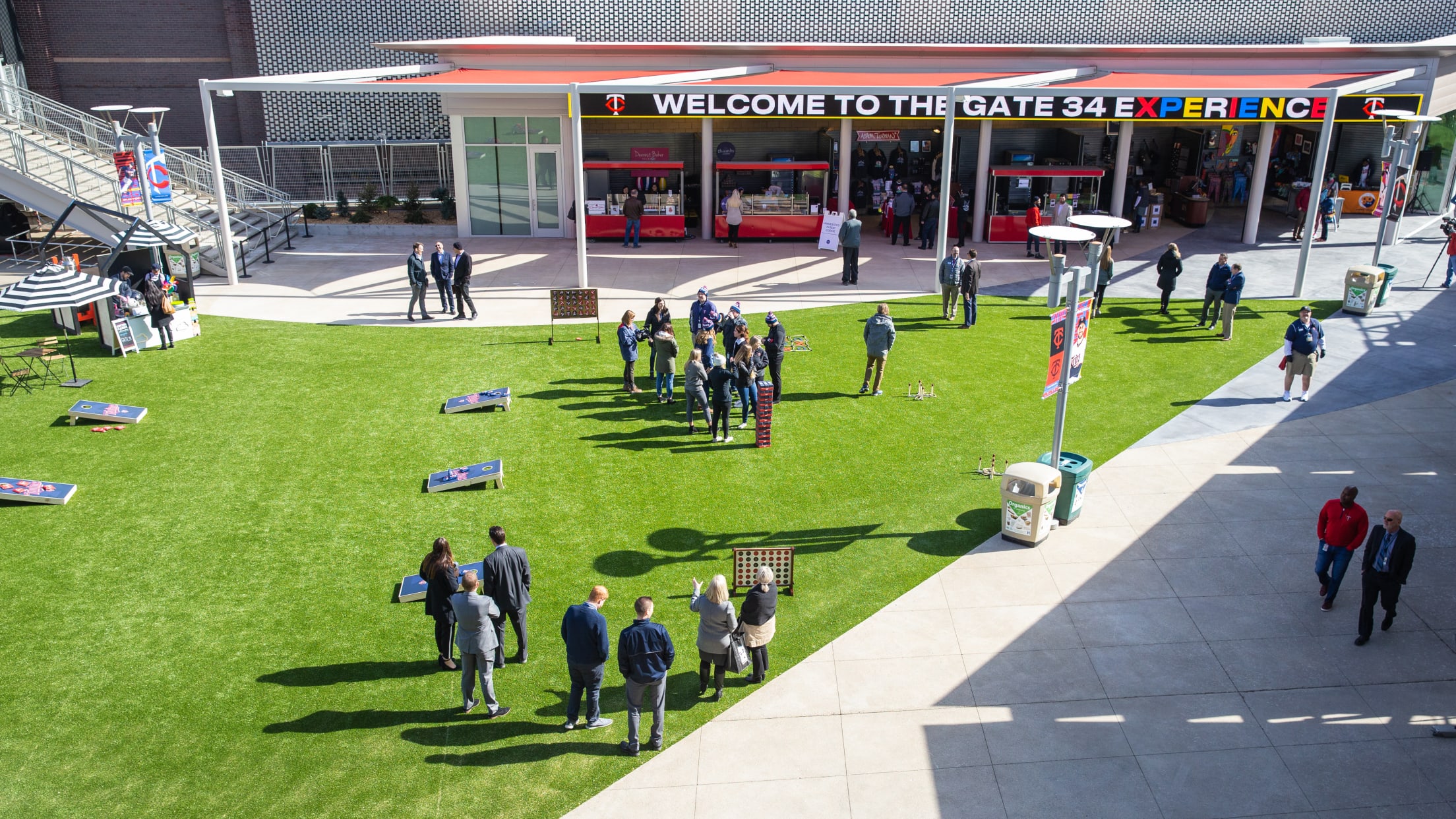 Food, Beverage & Retail at Target Field
Catering, concessions, and retail needs are exclusively provided by Delaware North Sportservice at Target Field.
With an expansive menu, an experienced Culinary Team, and a retail store on site - Delaware North Sportservice puts the finishing touches on all Events at Target Field in a spectacular fashion.
Catering Minimum for the Gate 34 Experience is $4,000.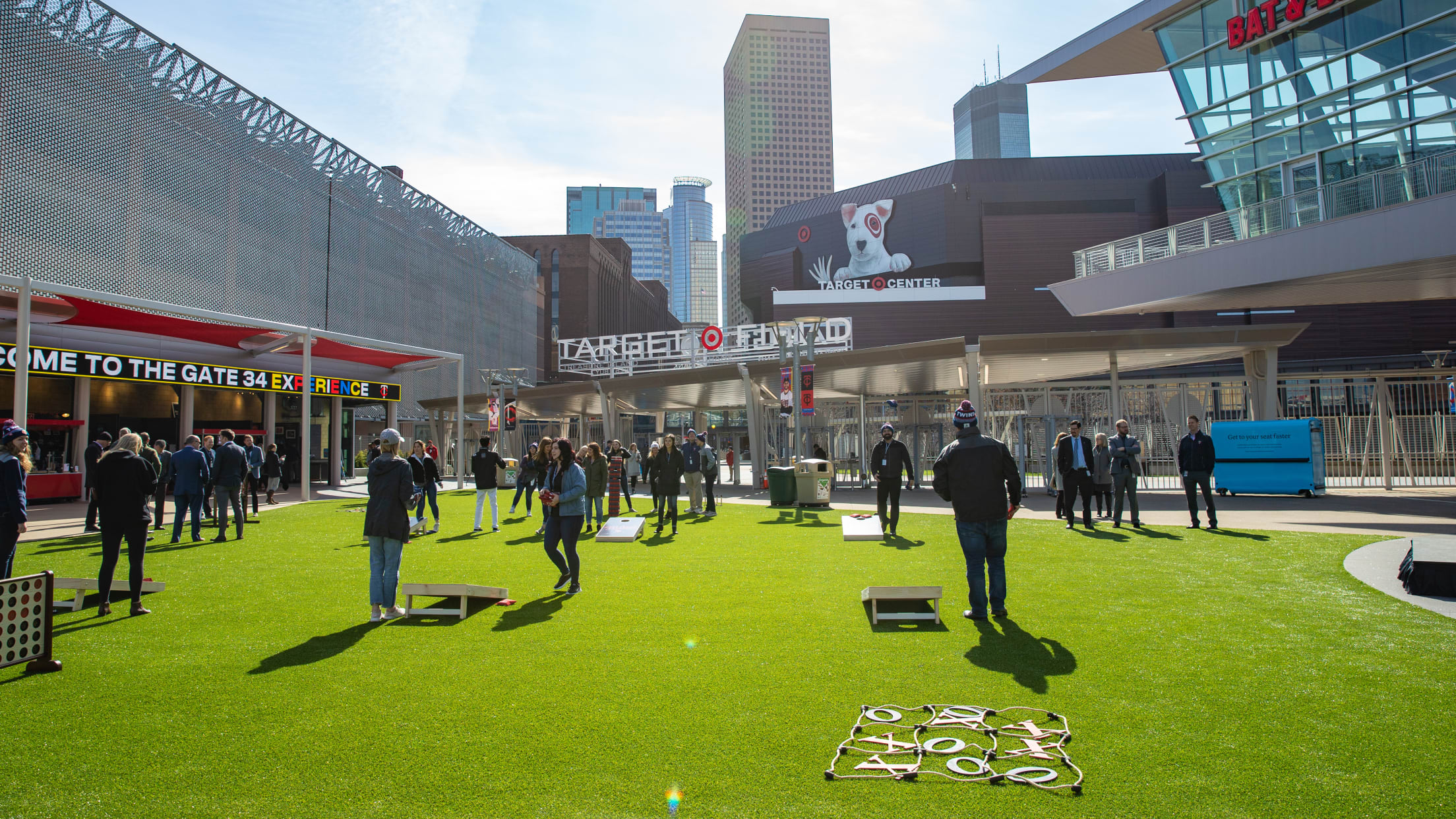 The Story Behind the Name
How can we make Target Field better than it already is? And with this thought, the Gate 34 Experience concept was born. Located at the "Front Door" of Target Field at Gate 34, named after Kirby Puckett, Gate 34 Experience provides a backyard feel. With the turf Schneiderman's Lawn, Jack Daniels Bar, and Drafts at 34 – the Gate 34 Experience has proven to be the new hot spot at Target Field for baseball fans and events alike.