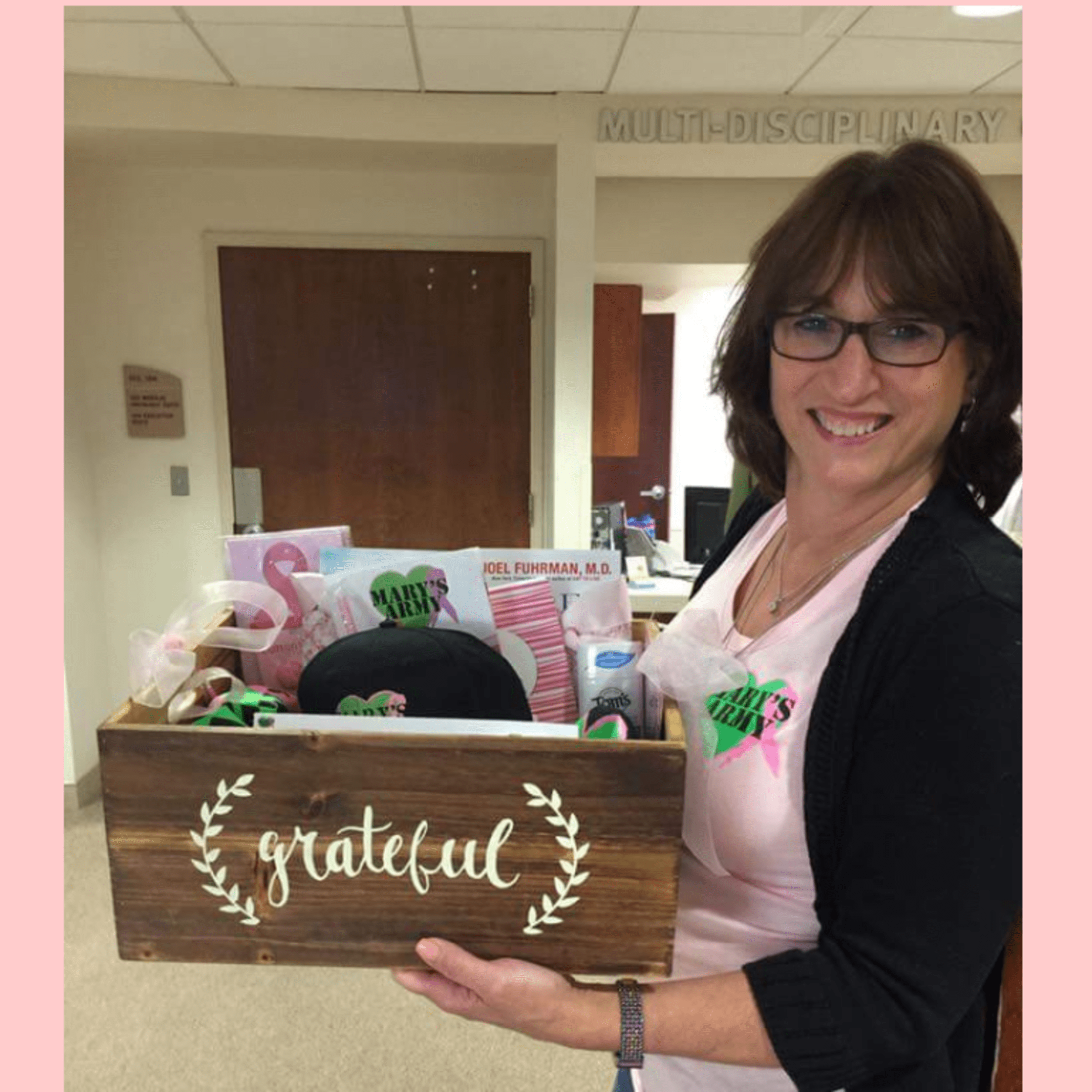 Baltimore Orioles
Mary Simpler
Mary Simpler is a Cardio Vascular Pre & Recovery Unit Nurse in the Critical Care Resuscitation Unit at MedStar Union Memorial Hospital. In 2013, Mary went through surgery, chemotherapy and radiation treatment for breast cancer.
She feels so fortunate that she had an army of support through her family and friends. Mary didn't know how she would have made it through if not for the encouragement, love and support she received during that time.
She formed a non-profit charity called Mary's Army, which is a team of volunteers, who hold fundraisers and drives to provide support to breast cancer patients. You may see Mary and her army visit local MedStar Health hospitals with flowers, balloons and gift baskets for breast cancer patients receiving chemotherapy. Mary's gift baskets typically include gift cards for essential needs like cleaning services, gas, dinners, beauty products or anything else that can help make life easier for these breast cancer patients and their families.
Mary turned being a survivor into a true supporter for others battling breast cancer.
---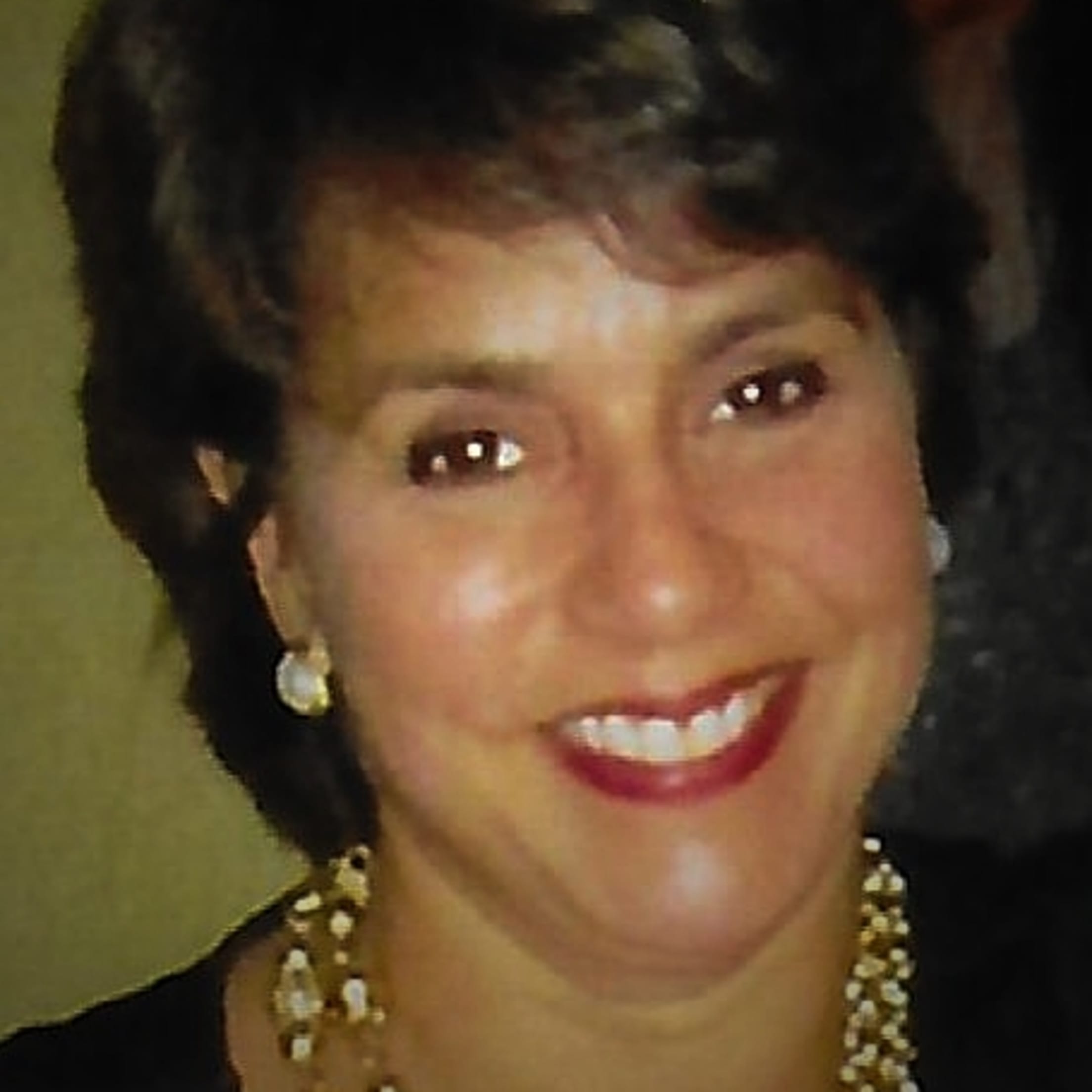 Boston Red Sox
Nancy Mella Bulkeley
Nancy is a nine-year breast cancer survivor who has been participating in the Susan G. Komen More Than Pink Walk since 2018 and has been one of the top fundraisers. Due to her efforts and commitment, this year she was asked to join the new Komen Leadership Council.
Nancy is a Vice President at Bank of America, currently working within the Global Banking & Markets AML team as a Senior Communications Project Manager. She has been with Bank of America since 2006 in various lines of business. Nancy also chairs the bank's Enterprise Virtual Hispanic/Latino Organization for Leadership & Advancement. She lives in Brookline with her husband and has two children.
---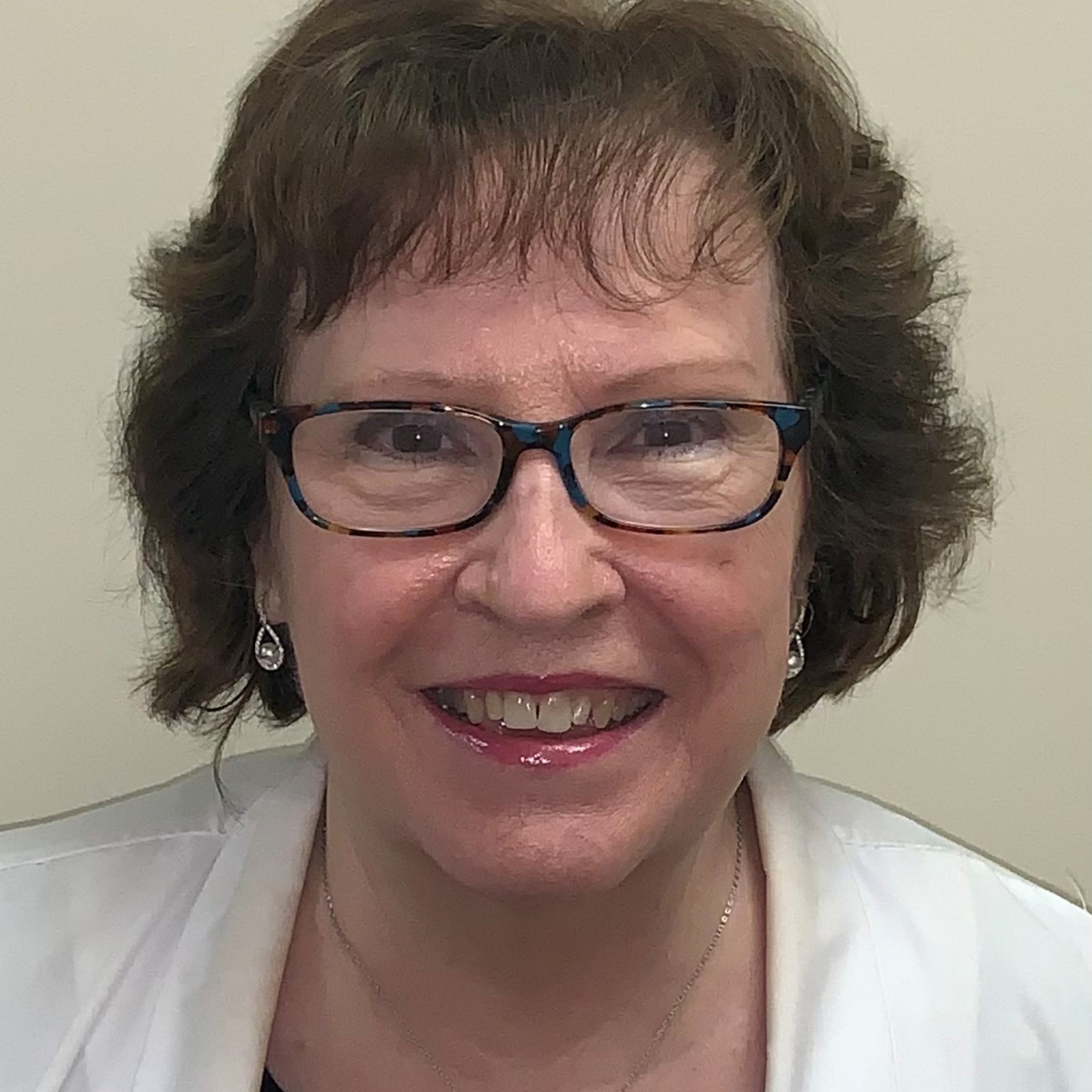 Chicago White Sox
Patrice Stephens
Through Gilda's Club Chicago, the Chicago White Sox are proud to nominate Patrice Stephens, Advance Practice Nurse (APN), Breast Nurse Navigator, patient advocate and breast cancer group facilitator, for the 2021 White Sox Honorary Bat Girl.
A cancer diagnosis can bring confusion, stress and isolation. Patrice has dedicated her life's work to caring for those impacted by breast cancer and works every day to ensure that her patients are supported both medically and emotionally in their cancer journey. From diagnosis, through surgery and treatment, and into survivorship, Patrice provides the support patients need to understand their treatment and feel confident in their outcomes.
Patrice has worked as a nurse for 42 years and as a breast cancer nurse navigator for more than 21 years, advocating for and navigating those diagnosed with breast cancer and their families through Gilda's Club Chicago. Patrice co-facilitates Gilda's Club Chicago at Advocate Christ Medical Center's monthly breast cancer support group, a group she co-led for 15 years before Gilda's Club opened their satellite at the hospital. Patrice is also an advanced practice clinician and an advanced oncology certified nurse.
Patrice's commitment to the battle against breast cancer goes far beyond the bedside. She regularly provides community presentations on the importance of early detection and breast cancer awareness programs to community groups, churches, schools and health care professionals. This includes presentations for oncology nurses within the Cancer Center. In 2001, she traveled to Warsaw, Poland to teach nurses about early detection of breast cancer, as well as how to perform clinical breast exams and teach patients to perform self-breast exams. She traveled to China in 1987 and 2015 to provide presentations on the role of breast cancer navigation to oncology nurses.
In addition to co-facilitating the monthly Breast Cancer Support Group at Gilda's Club Chicago, she also coordinated the Look Good Feel Better Program. She is a leadership team member for Advocate Christ's Paint the Town Pink community education program, an annual event for the past 15 years, and is a member of the planning committee for the annual Cancer Survivors Day Celebration.
Patrice has served as team captain for the American Cancer Society Relay for Life Team for many years and continues as team captain for Making Strides Against Breast Cancer for Advocate Christ. She is also serving as a team captain for Gilda's Club Chicago's Virtual Run/Walk this year.
You can see her passion in the work she does every day, meeting with patients before and after their surgery, taking phone calls after hours and volunteering her time. She even has a pink Christmas Tree! Patrice is incredibly deserving of this honor.
---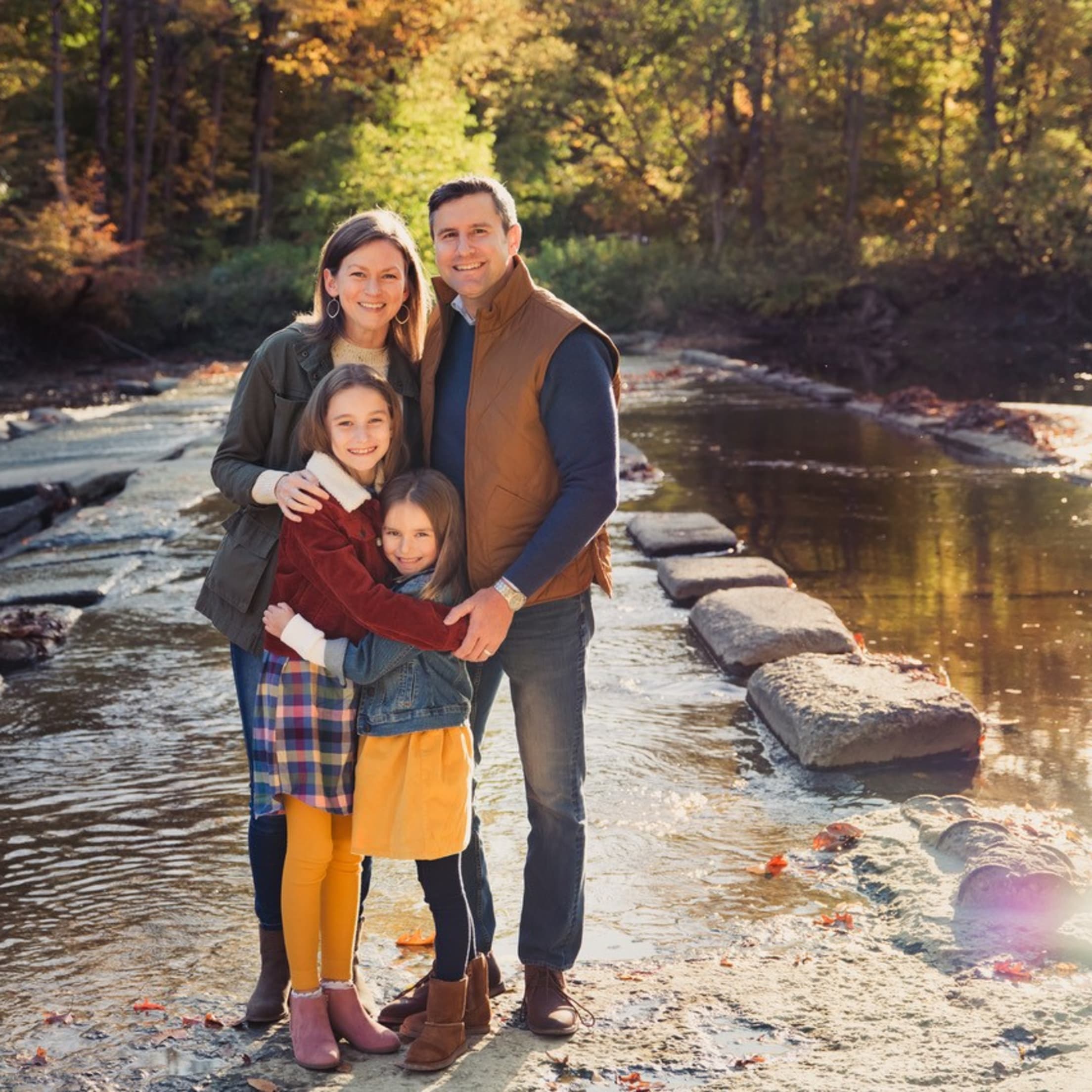 Cleveland Indians
Kate Watson
In early 2016, at 35 years old while Kate was pregnant for the third time, she noticed a painful lump in her breast but attributed it to the pregnancy. She miscarried at 18 weeks but the lump in her breast remained unchanged.
In March 2016, six weeks after the miscarriage, Kate had her first mammogram and was diagnosed with Stage 4 Metastatic Breast Cancer that had spread beyond her breast to her spine, pelvis and femur. She completed six rounds of chemotherapy, had her ovaries removed and remains in active treatment, including receiving intravenous infusions of monoclonal antibodies every three weeks in order to keep the cancer from misbehaving.
She is married to her husband Scott, and together they have two perfectly perfect daughters, now 7 and 9 years old. When she was initially diagnosed, neither of her daughters were even old enough for kindergarten. Throughout the last five years, Kate has been committed to advocating at the state and federal level in order to raise awareness for the need for more research dedicated to metastatic breast cancer, as well as to advance legislation that would improve the lives of metastatic cancer patients. Her work will continue until all breast cancer patients have the chance to receive effective and well-tolerated treatments that allows them to live to witness their children's milestones without fear of recurrence, or death from this horrible disease.
---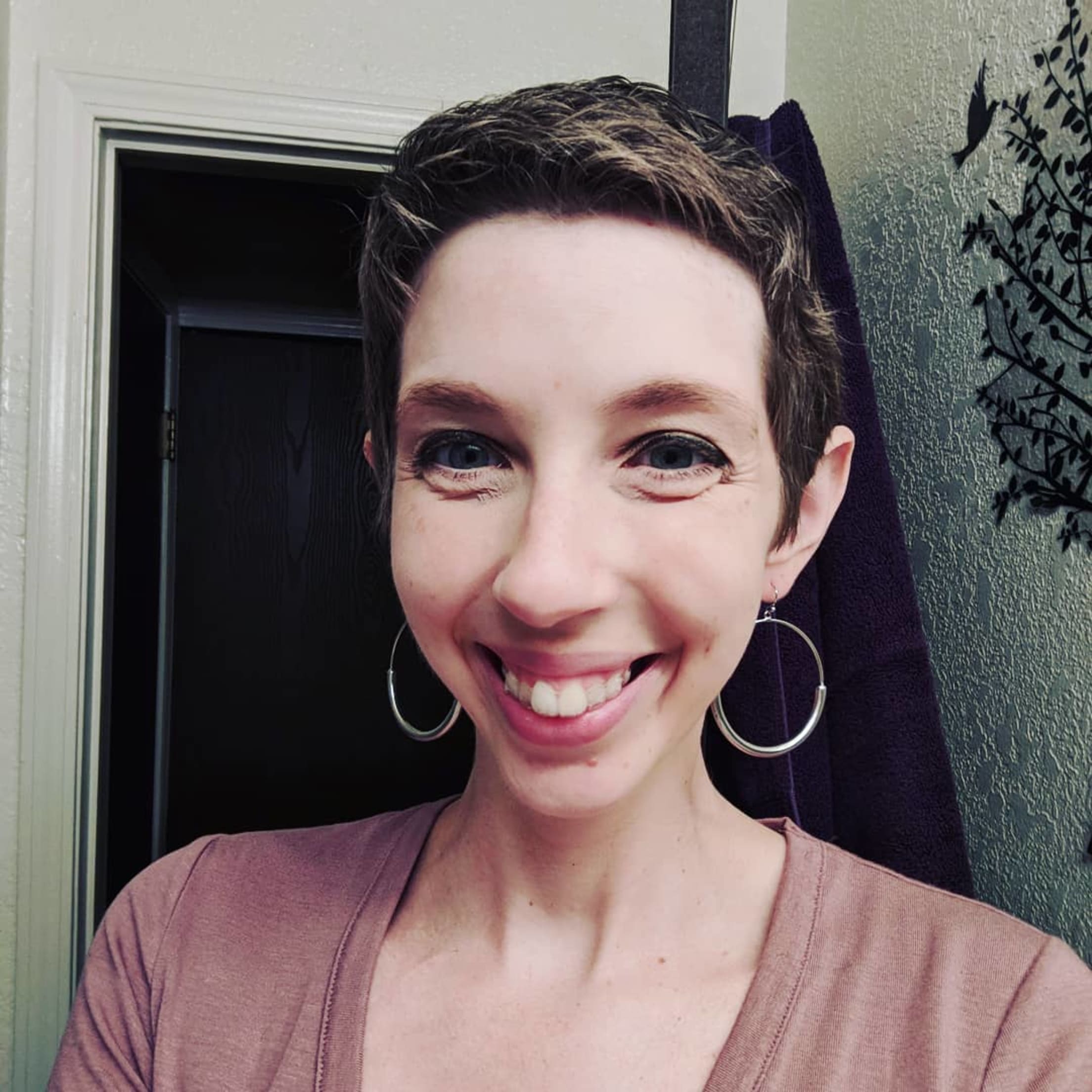 Detroit Tigers
Amanda Hofbauer
My name is Amanda Hofbauer. I was 32 years old when I was diagnosed with Stage 4 Metastatic Breast Cancer and was growing in my career and in a new relationship. Thankfully he became my biggest support system and we are now planning for our wedding later this year.
We are parents to two furbabies; a Shih Tzu named Chloe and an orange tabby named Charles. I have been through many different types of treatments in the last three years and my love for music and sports has helped me get through all of it. I'm honored to represent all the thrivers out there that are living their best lives every day despite what obstacles they are going through.
---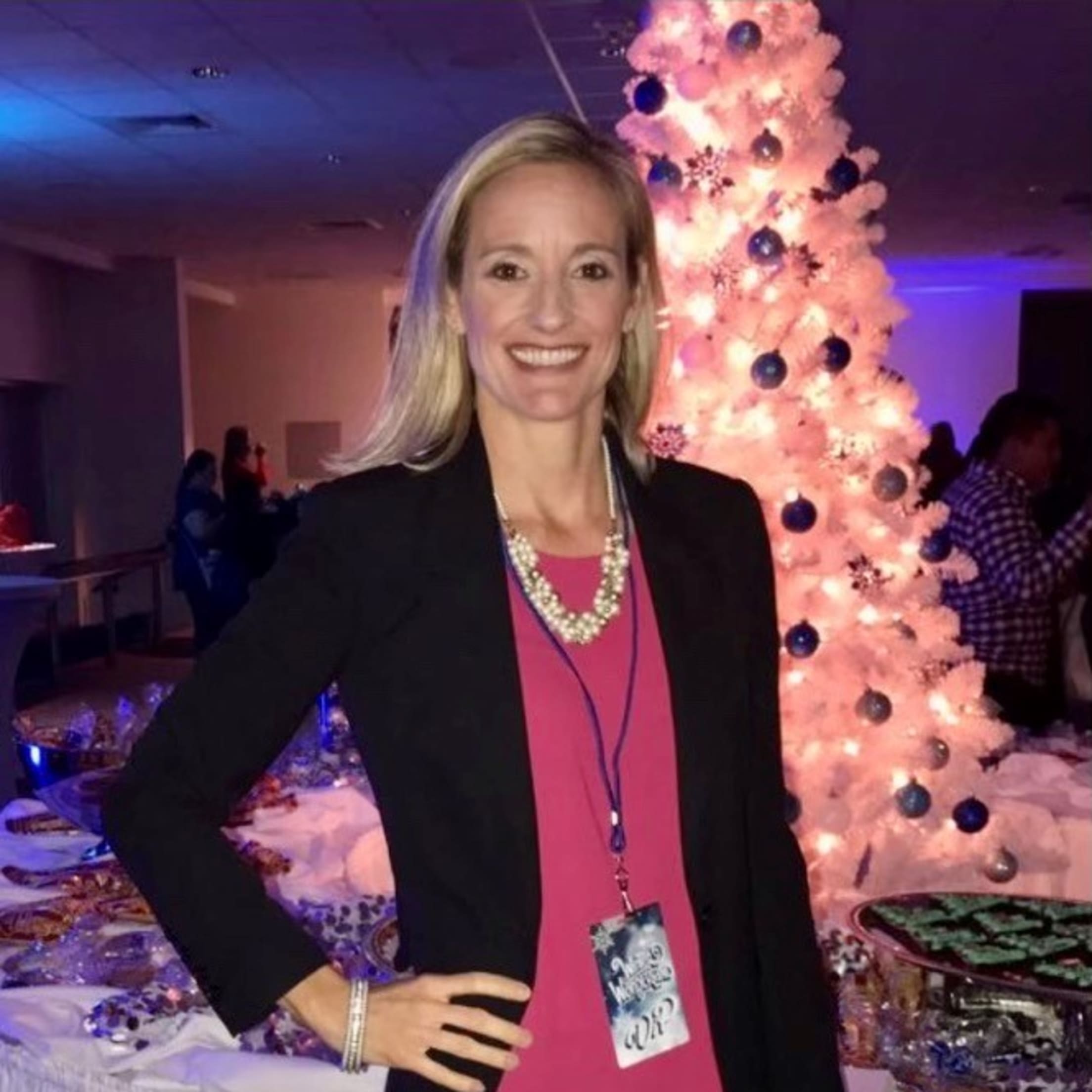 Houston Astros
Amy Elliott
Hello, my name is Amy Elliott and I live in Katy, Texas. I was born and raised a Texan in Richmond, Texas, and am a wife, mom of two sons, an orthodontic assistant and a workout fanatic. On top of that, I am proud to add BREAST CANCER SURVIVOR!
I was an active volunteer and participant in the Houston Avon walk for breast cancer for many years. I walked my first walk in 2011 with my best friend as a challenge to see if we could raise funds and walk 39 miles. I did it. Funds raised and 39 miles walked that year! Additionally, I have worked on the moto crew alongside my husband, Dana, where we met some wonderful lifelong friends!
I remember thinking that would never happen to me, not cancer. On Oct. 15, 2019, I got the call that changed all of that…cancer. I was diagnosed with breast cancer! How could this be? I am active and healthy, and with no family history, it was hard for me to believe. The thought that 'this would never happen to me was wrong. Cancer was here and a reality.
I was diagnosed with Stage 1 invasive cancer and went for a second opinion because they had to have it wrong. The same diagnosis came, cancer. I had several surgeries and went through radiation. The whole time I put my head down and fought. I was not going to let cancer define me, I was going to define cancer!! I always describe myself as the healthiest sick person and I was!
I was extremely lucky to have caught the cancer early, there are so many women that are not that lucky. The women that go through this are the true warriors, no matter what the diagnosis or treatment, it is a fight for your life!!
I love sharing my story to encourage women to take care of themselves. Don't wait, don't put it off! Early detection saves lives, go get your mammogram. Trust me if it can happen to me it can happen to anyone!
I am so blessed to have an amazing devoted husband, two sons, family and friends in my corner. I fight for them every day and could not have won this fight without them. I am now proud to say that I am cancer-free!
---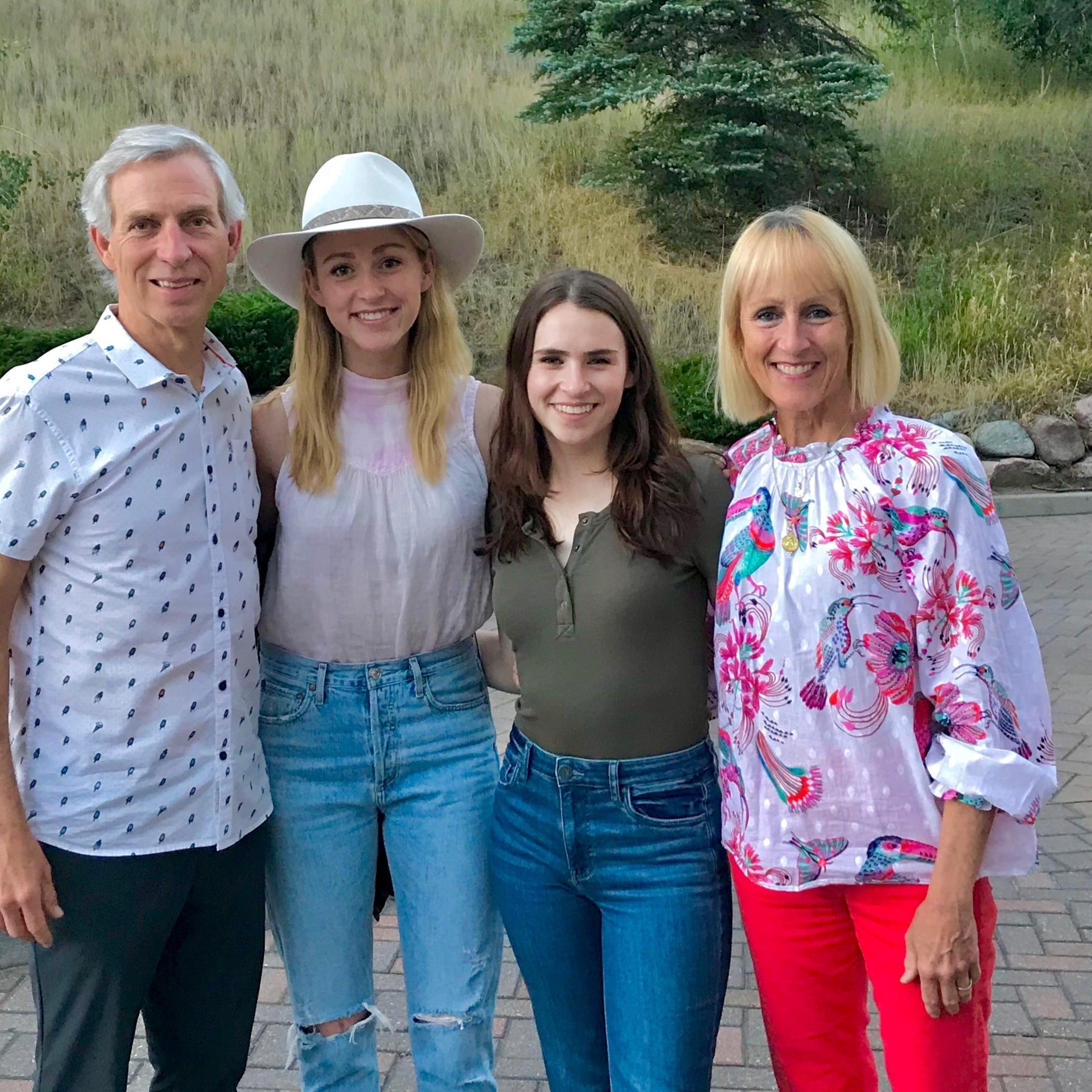 Kansas City Royals
Susan Miller
The Kansas City Royals are proud to partner with Major League Baseball and The University of Kansas Health System each year to promote breast cancer awareness. The 2021 Honorary Bat Girl is Susan Miller.
Susan, a mother of two, is an active member of The Women's Cancer Center Advisory Council and devoted supporter of the health system and cancer center. She was 38 when she received the news that she had advanced Triple-Negative Breast Cancer and a tumor in her right lung ‒ it was 1999 and rare for women so young to receive such a grave diagnosis of Stage 4 metastatic disease.
Susan's world was upended, and she feared she would not see her young daughters grow up. Her aggressive treatment included chemotherapy, a double mastectomy, additional chemotherapy, a thoracotomy (to remove one lobe of her lung and the tumor) and radiation. Eight months after her initial Stage 4 diagnosis, she learned the tumor in her lung was not related to her breast cancer, so her diagnosis was adjusted to Stage 2B. Her husband, Steve, family and friends were by her side throughout, providing a meal train, planting flowers in the spring and caring for her children as she recovered from multiple surgeries.
Today, Susan says she is honored and empowered to raise awareness in the community of the groundbreaking work taking place at the cancer center. She and her husband live in Kansas City, Mo.
---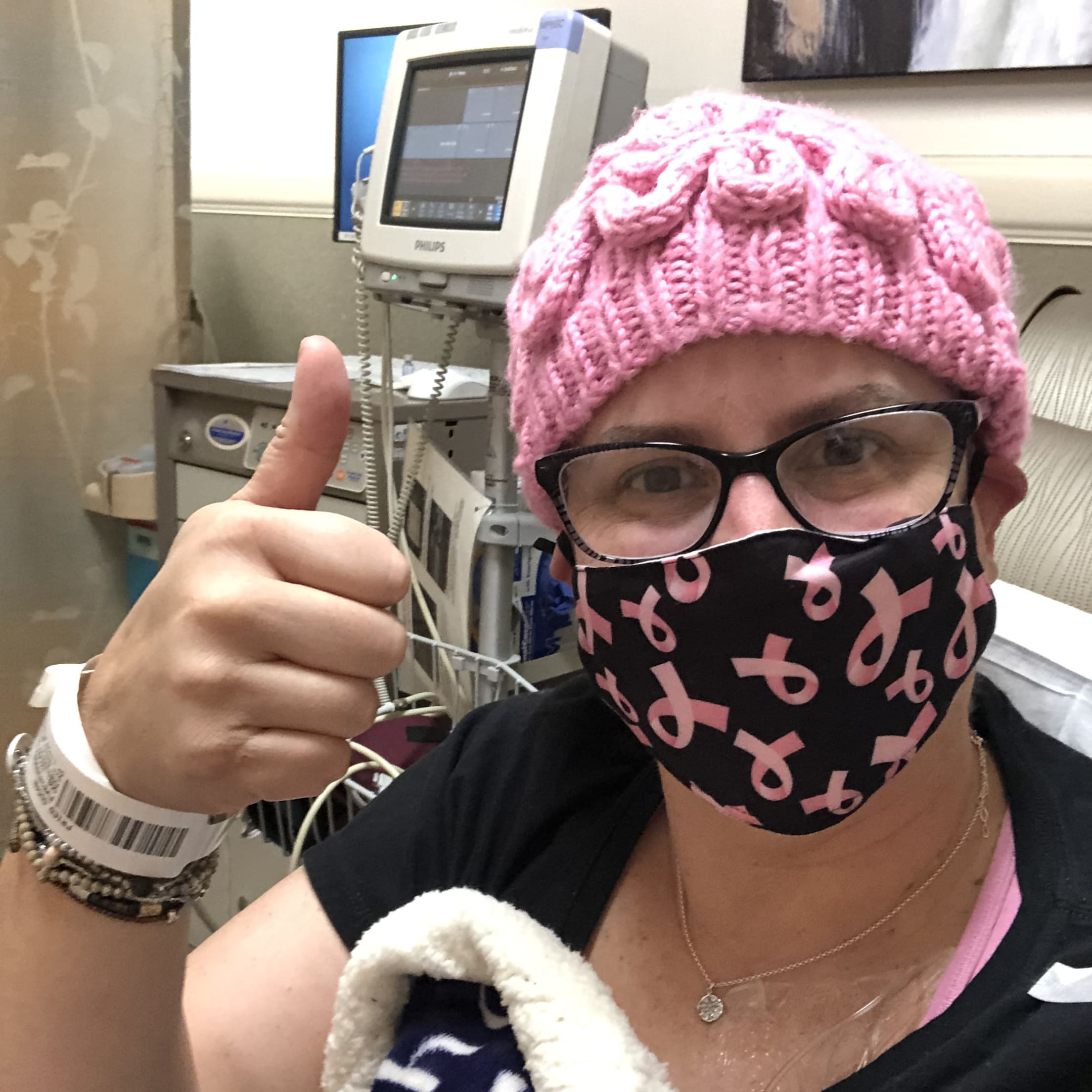 Los Angeles Angels
Susan Fried
Susan is a beloved friend and science teacher to so many at Cypress High School, including our Entertainment Coordinator Mandi Ortiz and Angels infielder David Fletcher! Mrs. Fried, a student favorite, has been teaching for 23 years and coaching women's volleyball and basketball on campus for more than one decade.
In September 2020, Susan was diagnosed with breast cancer.
Already in a difficult year due to COVID-19, and with the school year just beginning, she now had to undergo chemotherapy. Mrs. Fried is the type of teacher that always goes above and beyond for her students to make the lesson come alive. Her ability to really show the students what they are learning about "in real life" is what makes her so special. Now, Mrs. Fried was about to have her most realistic lesson yet.
While teaching her unit on cancer, her emotions and the physical toll of the treatments were starting to get the best of her. She instead decided to invite her students and the community on the journey with her as she began her battle with breast cancer, posting updates on social media and around town. Her message to women was to self-check and follow up on questions they have with a doctor. Her drive to continue teaching those around her was still there. In the winter of 2020, it was found out that the tumor was continuing to grow, in spite of chemotherapy.
So on Dec. 29, her birthday, she asked her doctor for the only gift that mattered... to remove the tumor. She had double mastectomy surgery on her birthday to remove the tumor. Follow-up appointments have shown clear margins and she continues her chemotherapy treatments to make sure the cancer hasn't traveled to other parts of her body. She is halfway home and continuing to round the bases to being cancer-free.
We're excited to honor Susan Fried as the Angels Honorary Bat Girl for the 2021 season.
---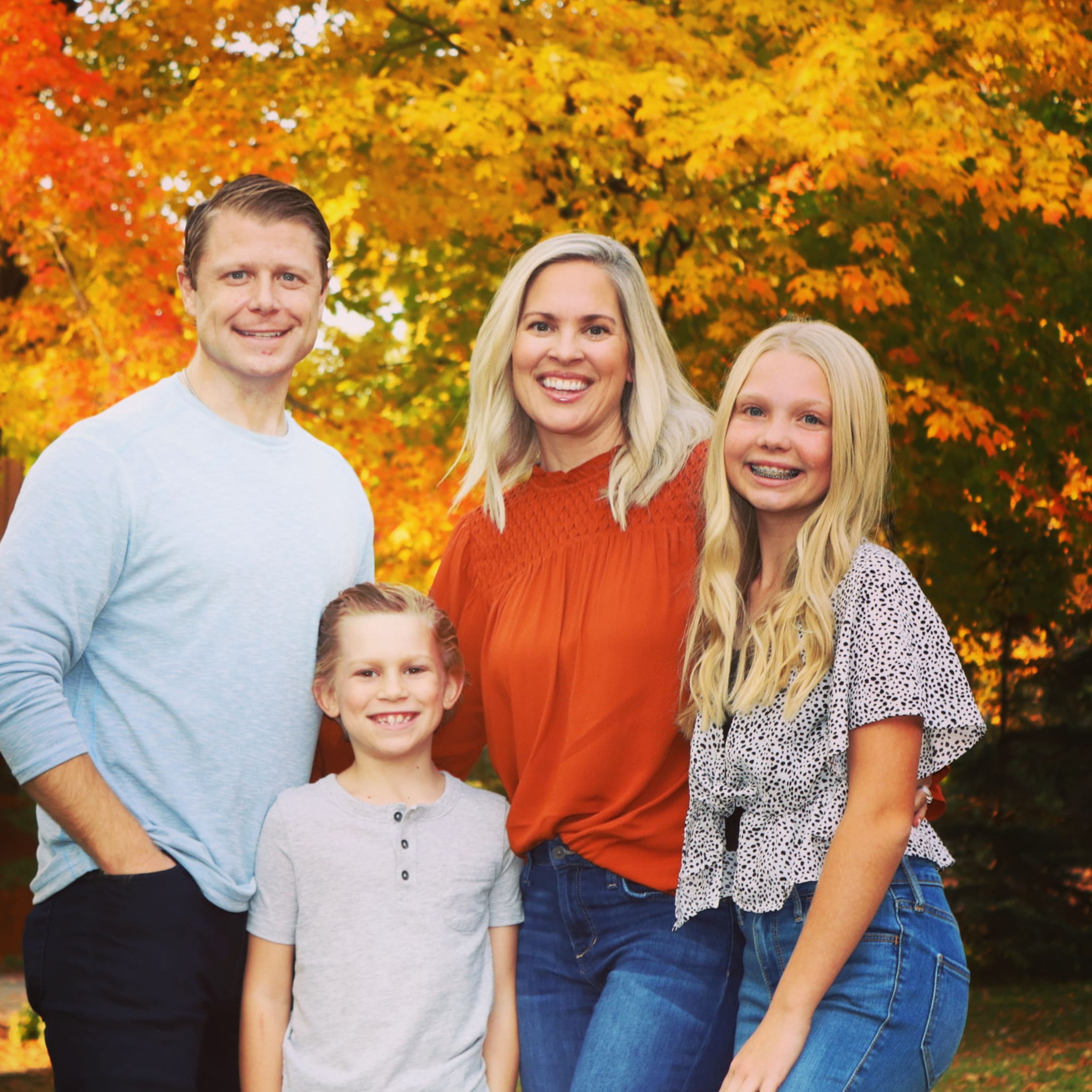 Minnesota Twins
Meghann Morse
I had just turned 41 and was going in for my second mammogram ever. I was not looking forward to it, but I knew from the previous one at age 40 the appointment is literally a few minutes, so I scheduled it on my way to work. I went to my appointment and then headed for the office.
Just as I arrived at my parking spot, my phone rang …it was the doctor's office asking me to come back in for another mammogram and an ultrasound. I immediately doubted them and asked if they were looking at MY scans. I was young and healthy, never felt a lump in my breast and literally no signs of any health issues.
I scheduled my follow-up mammogram, ultrasound and biopsy and four days later, they called me with the results: "You have breast cancer." I was in complete shock, but I wasn't going to feel sorry for myself or question "why me." That night and the following few evenings I connected with all of my family, cousins, girlfriends and told them to schedule their mammogram as soon as they could. I would've never caught mine in the earliest stage possible without the mammogram.
Now, four surgeries and almost two years later, I am healthy and cancer free. My friends still text me as soon as they make their annual mammogram appointment! It is a very important appointment to make every year – one that could literally save your life!
---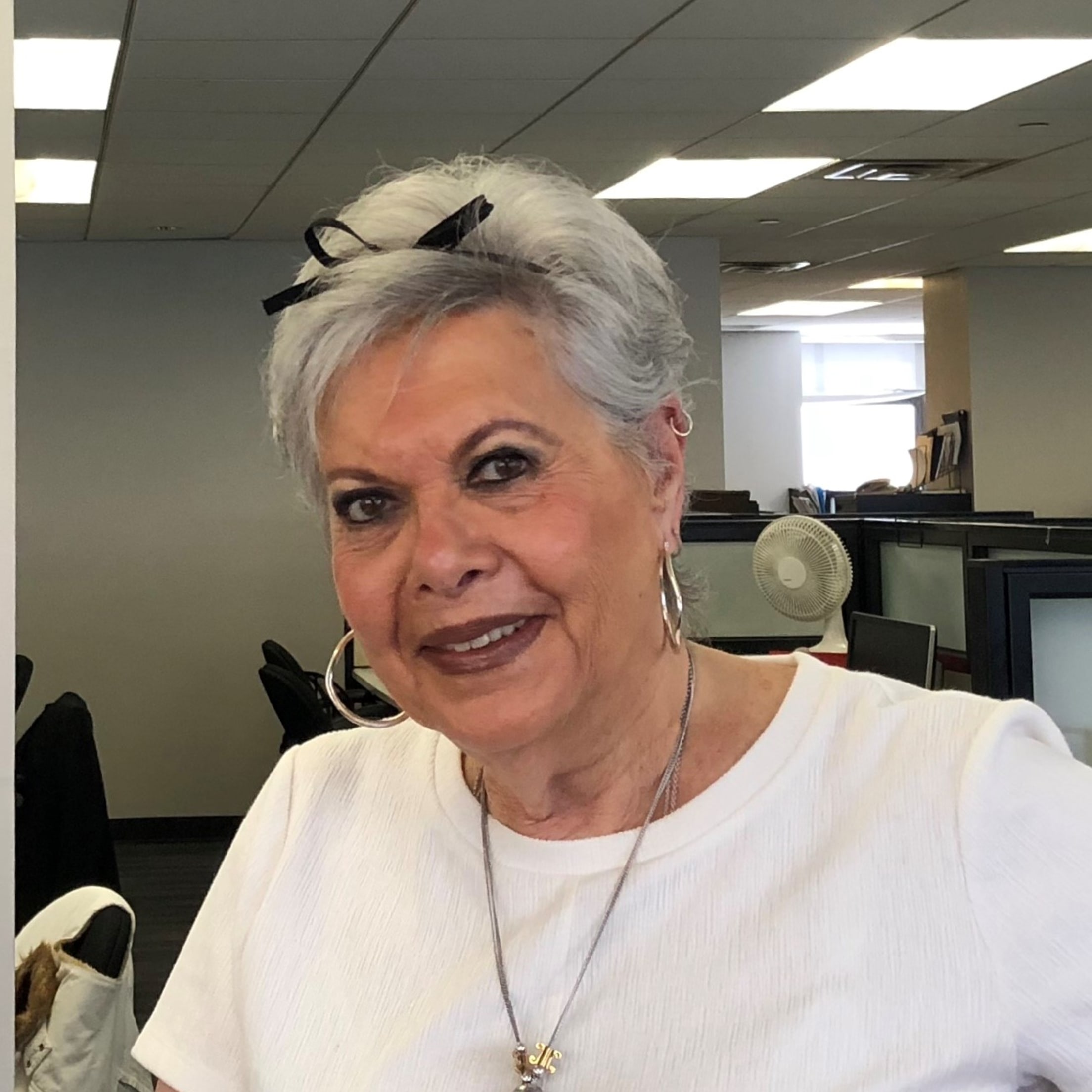 New York Yankees
Shelly Bleier
In 2013 Shelly was diagnosed with DCIS (ductal carcinoma in situ) which are abnormal cells within the milk duct of the breast. After consulting with the team at New York-Presbyterian/Weill Cornell Medical Center, she underwent a lumpectomy which was followed by radiation therapy.
Fast forward to July 2020, during a routine mammogram a growth in her left breast was discovered, the same breast that was treated for DCIS years prior. Although it was originally believed to be a calcium deposit, after a magnified mammogram and a biopsy, it was determined that she had TNBC (Triple-Negative Breast Cancer).
She was scared. The thought of a double mastectomy and possibly needing chemotherapy was overwhelming.
On Aug. 26, 2020, after discussing the options with her doctors despite a pandemic, Shelly underwent a double mastectomy and partial breast reconstruction. The reconstruction process could not be completed within the usual 12-week period as it was then determined she had Stage 2 TNBC as the cancer had already invaded her lymph nodes. She had to immediately start chemotherapy which would go on for the next five months.
As she went through treatment and neared her breast reconstruction procedure, she received more devastating news – She was diagnosed with thyroid cancer. Once again Shelly found herself coming up with the next plan of attack alongside her doctors and on March 19, 2021, she spent six hours on the operating table. The team at New York-Presbyterian/Weill Cornell Medical Center removed her thyroid, as well as one parathyroid gland, treated a second parathyroid gland and then completed her breast reconstruction surgery all in one go – truly remarkable.
While her journey to recovery continues, she would not have made it this far without the unwavering support of her niece Molly, her best friend and sister Georgia and the amazing Dr. Kevin Holcomb. Their combined strength and guidance, along with Shelly's own determination to remain positive even during the darkest of times, will carry her through so she too can say – "I am a cancer survivor."
---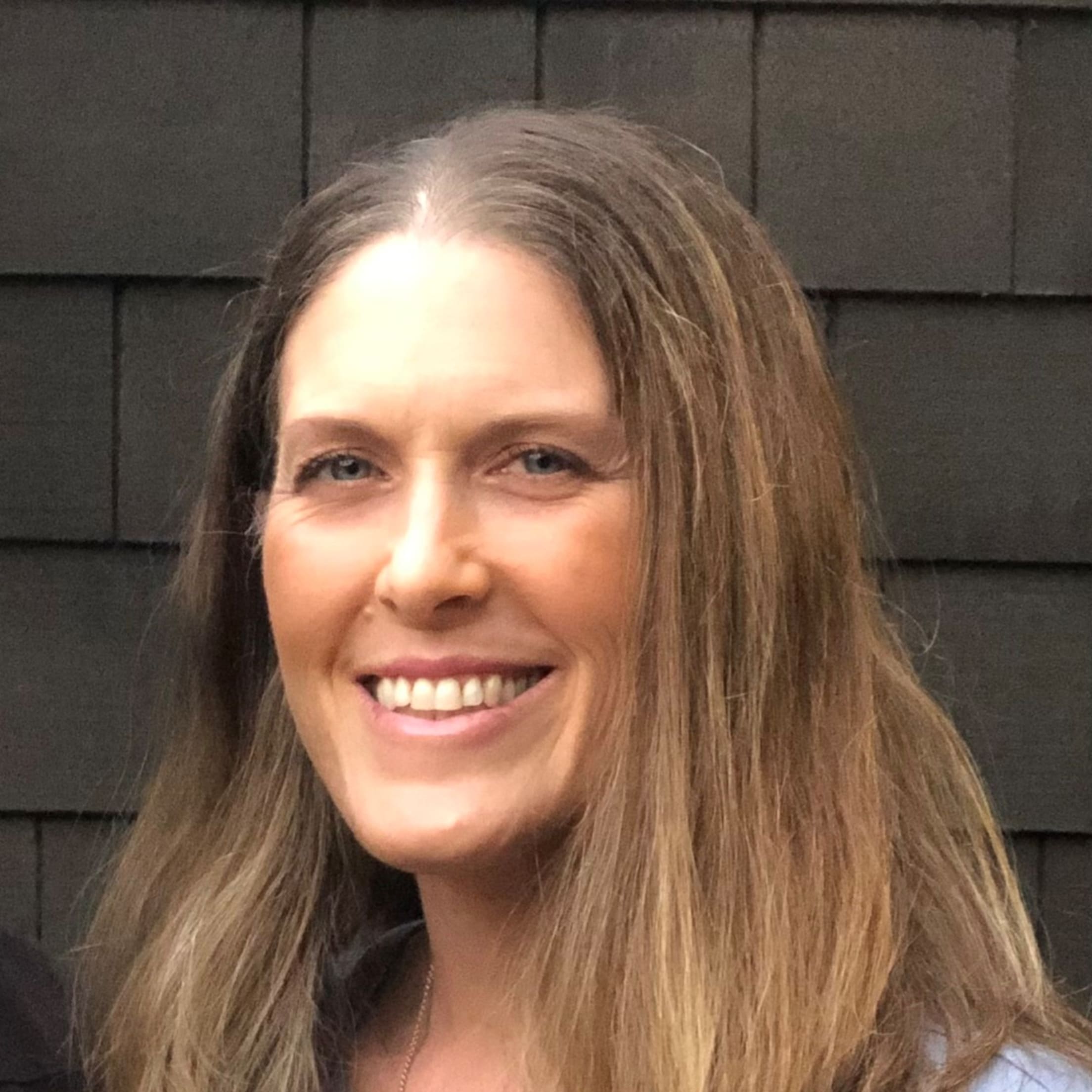 Oakland Athletics
Jennifer Gregovich
I was born and raised in Southern California with no true baseball affiliation. Growing up, I played a little recreational softball and again as a young adult. My career path in the medical field took me by way of Las Vegas, Nevada and Norwalk, Conn. before finally landing in the Bay Area.
A job opportunity brought me up to the East Bay and put me in line to meet my now husband, Steve, and find my forever home. Steve and I met on a recreational softball team and I had my first introduction to the Oakland A's. We fell in love and he shared his passion for baseball with me. I became a forever fan. In 2012 our twin girls were born. Challenging, exciting and rewarding years to follow. As babies, we started them on their path to be forever A's fans. Dressed in green and yellow, not even able to walk, cheering and enjoying the excitement of the A's games and the electricity of the stadium.
My career in medicine continued. As a surgical physician assistant, my days were full of surgeries of all specialties, but primarily general surgery. I assisted many amazing surgeons and was at the bedside holding patients' hands as they drifted to sleep for many, a cancer surgery. Little did I know, I was building relationships and my own cancer surgery team.
In May 2019, I had the life-saving mammogram that would change my path forever. It found breast cancer. Right away, I assembled my amazing team and we started a challenging year.
One surgery turned into three, due to new findings and a new diagnosis of BRCA1 gene. A few pity parties ensued, but my cancer team of surgeons, oncologists, survivors and friends kept me moving forward, one foot at a time.
I joined many support groups and engaged in conversations with women across the world. It became therapeutic for me and I could also help others move through their own pathways with both experience and my medical knowledge. I came to the realization that Cancer does not define me, I define me!
The recovery was a little more challenging after my third surgery, as it involved a more complicated surgery. But I came through it and continued with the support of family, my loving husband and twin girls, friends and an amazing community of both local and worldwide people.
In January 2020, having fully recovered, I attended A's fantasy camp, at the urging of my husband. I went to prove to myself that I WAS and am a survivor and to Define myself. Who knew it would be as amazing and a lifetime memory-making event.
2020 turned into a whole new challenge with Covid. My general surgery practice now was primarily cancer patients that I guided through their pathway from diagnosis to surgery and beyond. I continue to approach them with empathy and compassion. I have walked their path and am now a survivor.
After fantasy camp, I had been longing for the BCA day to wear the pink jersey and walk with my fellow Breast Cancer Survivors and Oakland A's fans. Covid changed this all in 2020 and canceled the event I had looked forward to since my diagnosis.
2021 is a whole new year with hope on the horizon. Covid vaccinated, cancer-free, healthy and happy! I am surrounded by love and support from family and friends.
I am truly honored to be the Oakland A's Honorary Bat Girl for Mother's Day 2021. I stand with breast cancer Survivors and those fighting the disease now. Define yourself! Be strong. I define myself as 1. A strong woman, 2. A loving mother, 3 A devoted wife, daughter and sister 4. A passionate caregiver to ALL patients, 5. A friend, 6. A Survivor and last but not least 7. A lifetime Oakland Athletics fan.
---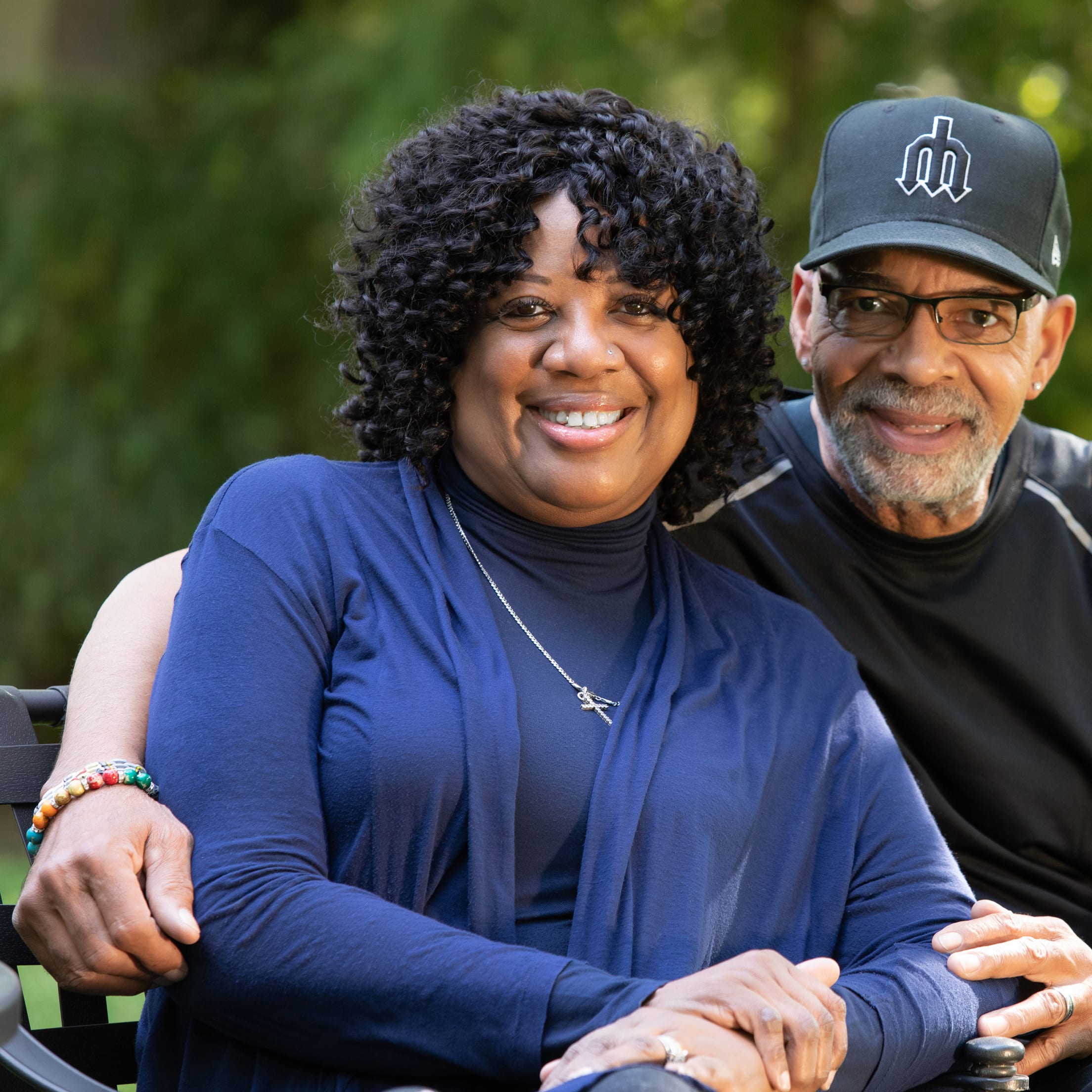 Seattle Mariners
Karyn Turner
Karyn Turner is an avid amateur bowler, part-time caterer and full-time accountant at a downtown Seattle firm. She has no family history of any cancer, so she was surprised by a 2016 diagnosis of stage 1 breast cancer on her left side. The cancer was treated surgically without chemotherapy or radiation.
Since that diagnosis, Karyn receives mammograms every six months. But she discovered a lump under her left arm herself between mammograms. The discovery led to her second cancer diagnosis in July 2020 with stage 3 breast cancer affecting 27 lymph nodes.
This more aggressive form of cancer required chemotherapy and radiation. Karyn experienced myriad negative side effects from her first round of chemotherapy treatment in 2020, including neuropathy, gastrointestinal distress and the loss of her hair and fingernails.
Karyn's affected lymph nodes were surgically removed on March 25, 2021. In April 2021, she began a yearlong regimen that includes intravenous chemotherapy every three weeks along with radiation therapy five days per week for six weeks.
Karyn has continued working full-time during treatment. After her first chemotherapy treatment in April, she has not experienced negative side effects and she is hopeful that this round of treatment will be a better experience. Karyn says:
"I live a healthy lifestyle, cook and eat well, and have no cancer in my family. As a female, you have to stay on top of your annual screenings and self-exams. I insist that the women in my life make appointments and go in and get their mammograms.
"It's a tragedy to hear the words 'cancer' and 'chemo.' But Dr. O'Malley and Dr. Wechter from Virginia Mason Franciscan Health are the best. For someone going through this, I've never felt more comfortable.
"With Dr. O'Malley, her RN, or my other doctors, it's like sitting and talking with a friend. Getting this diagnosis and knowing I had to do chemo again was scary. They talked me off the ledge and said 'This is going to be alright. We have a plan.' It's just comfortable -- that's how they make you feel."
---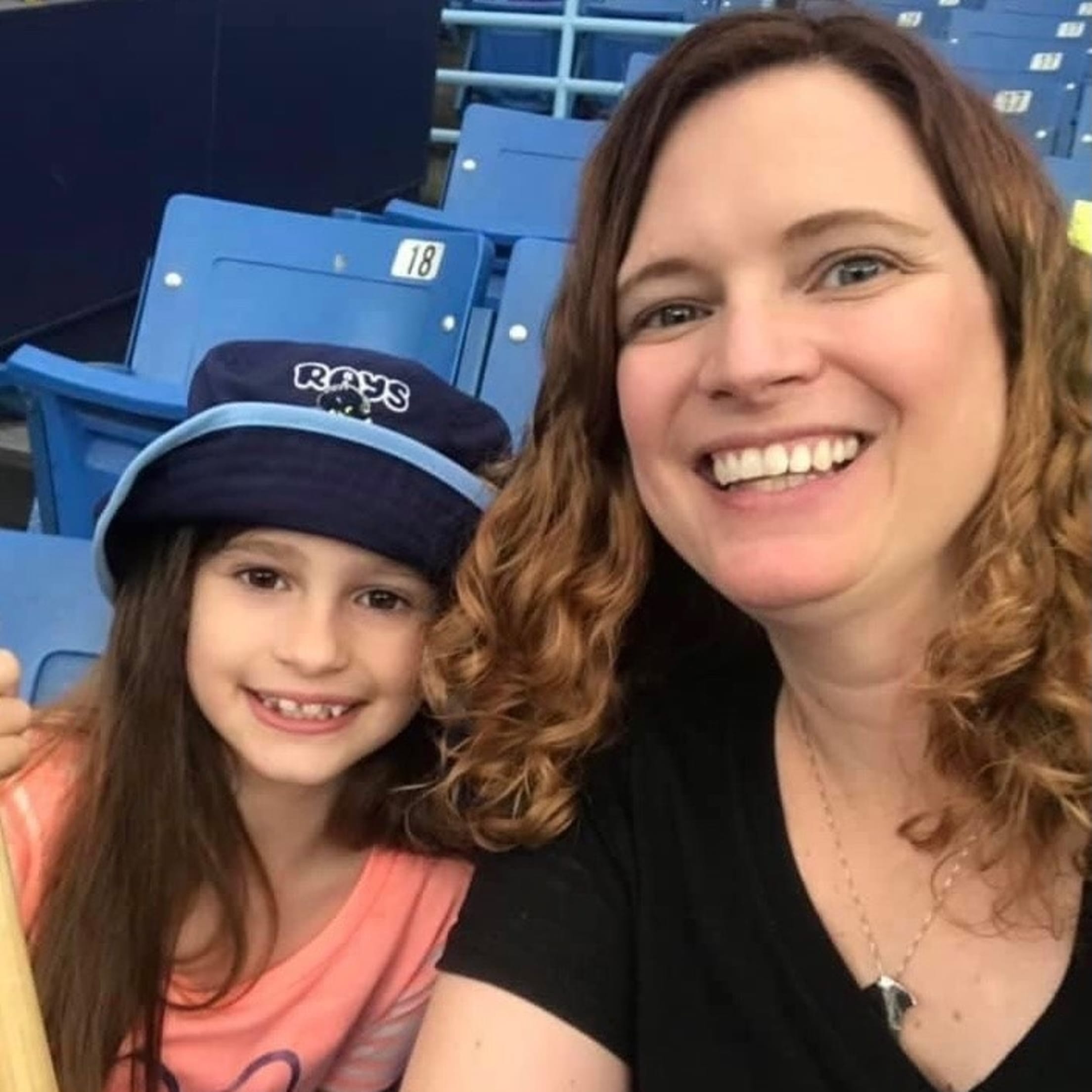 Tampa Bay Rays
Jamie Ferrario
I am honored to be chosen as the Tampa Bay Rays Honorary Bat Girl in 2021!
My name is Jamie Ferrario and I am a native of the Tampa Bay region and have been teaching for almost 20 years. I am married to my awesome husband Mike and we have an almost 10-year-old daughter named Lucy.
We are all huge Rays fans! My daughter and I rarely miss any of the Sunday Rays games!
I have always considered myself moderately healthy; keeping up with doctor's appointments, but not necessarily running marathons. In the summer of 2015 I was at my routine woman's exam and as an afterthought decided to mention to my nurse practitioner that I thought I noticed my skin puckering on the side of my right breast. I was chalking it up to moving into middle age and wasn't thinking it was anything big; I certainly didn't feel any lumps. My nurse practitioner is a breast cancer survivor and did not share my attitude of it being nothing to be concerned about. The word she used was "ominous." She wasn't going to waste any time in figuring out what we were dealing with and wrote a referral for a mammogram.
I immediately went to an imaging office in town where they were able to squeeze me in that day. Two mammograms and one ultrasound later I was sitting in the office of the business manager as he called a prominent breast surgeon in town to make me my first appointment. They had found two lumps set so far back that I never would have felt them in a routine exam. The dimpling I noticed was the cancer beginning to eat away at healthy tissue.
The next few weeks were a whirlwind and when the dust settled I found out that I had Stage 2B Invasive Ductal Breast Cancer; estrogen positive. I opted for a double mastectomy with reconstruction and there they found that the cancer had spread to a few of my lymph nodes. The trip to the oncologist settled us on a game plan of 16 rounds of aggressive chemotherapy and 28 rounds of radiation followed by years of medication to reduce the amount of estrogen in my body. I was 35 years old when I was diagnosed and my daughter was only 4 years old. I wanted to do everything I could to make the chances of recurrence low. I have made it through eight surgeries and procedures and just celebrated my five-year milestone cancer-free.
I believe that my story is important for other women to hear as I was not of an age to get mammograms. If things seem off, women must trust their instincts and speak up. Had I not, I may be telling a very different story.
There were many factors that helped get me through the hard times. My family was incredibly supportive. Despite the challenge, my husband and I grew in our relationship. He was an incredible caretaker to both myself and our daughter. I had an amazing support system in my friends and coworkers. I learned the power of positivity, understanding the need to break down from time to time, while at the same time understanding the importance of getting up and keep going with a smile. Life is challenging, but meant to be truly lived!
---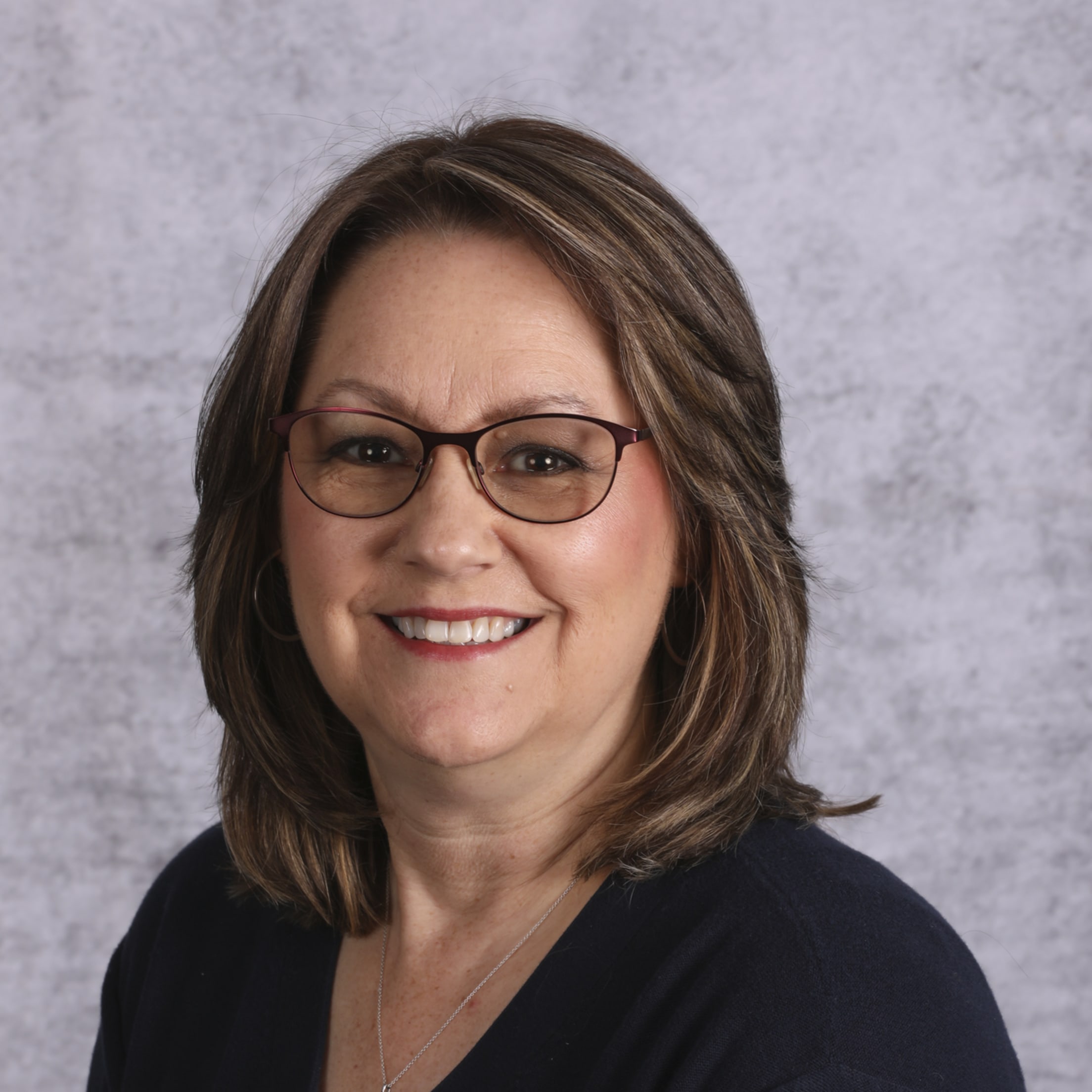 Texas Rangers
Dana Jons
My name is Dana Jons and I am the Director of Parking for the Texas Rangers. This is my ninth season with the Rangers organization. Before transitioning to the Texas Rangers front office, I spent 10 years as an Office Coordinator for the East Arlington Police District and served as an Army spouse for 20 years prior.
I was diagnosed in August 2020 with Invasive Ductal Carcinoma, HER2-positive breast cancer, at the peak of the pandemic. Due to the size of the tumor and the aggressiveness of the cancer, I was put on a rigorous chemotherapy treatment plan in October 2020 that lasted through January 2021. In March I had a successful surgery that removed what was left of the lump and learned that my lymph nodes were clear. Best news ever! In April I started five weeks of radiation and continue with targeted therapy through the end of the year. I am confident that should complete my treatment plan.
I am very blessed to have an amazing husband, family and friends that have been so incredibly supportive throughout my treatment and recovery. My husband, George Jons, is a retired Captain in the US Army and has been teaching JROTC at Birdville High School for 18 years. My son, Kyle Jons, lives in Capistrano Beach, Calif. with his wife Amy, and my granddaughter Stella, who is 1 year old. My daughter, Kaleena Kelley, lives in Arlington with her husband Mark, and my granddaughter Aria, who is 3 years old.
I am grateful to my colleagues and the leadership within the Texas Rangers organization who have and continue to support me and my decision to work through my chemo treatments. Working has helped me, both physically and mentally,to stay in the game. Knowing how easy it is to develop depression while undergoing chemotherapy, my job has given me the purpose to push through. Continuing to work gives me a reason to get out of bed in the morning so I truly appreciate the Rangers for the opportunity and the support.
---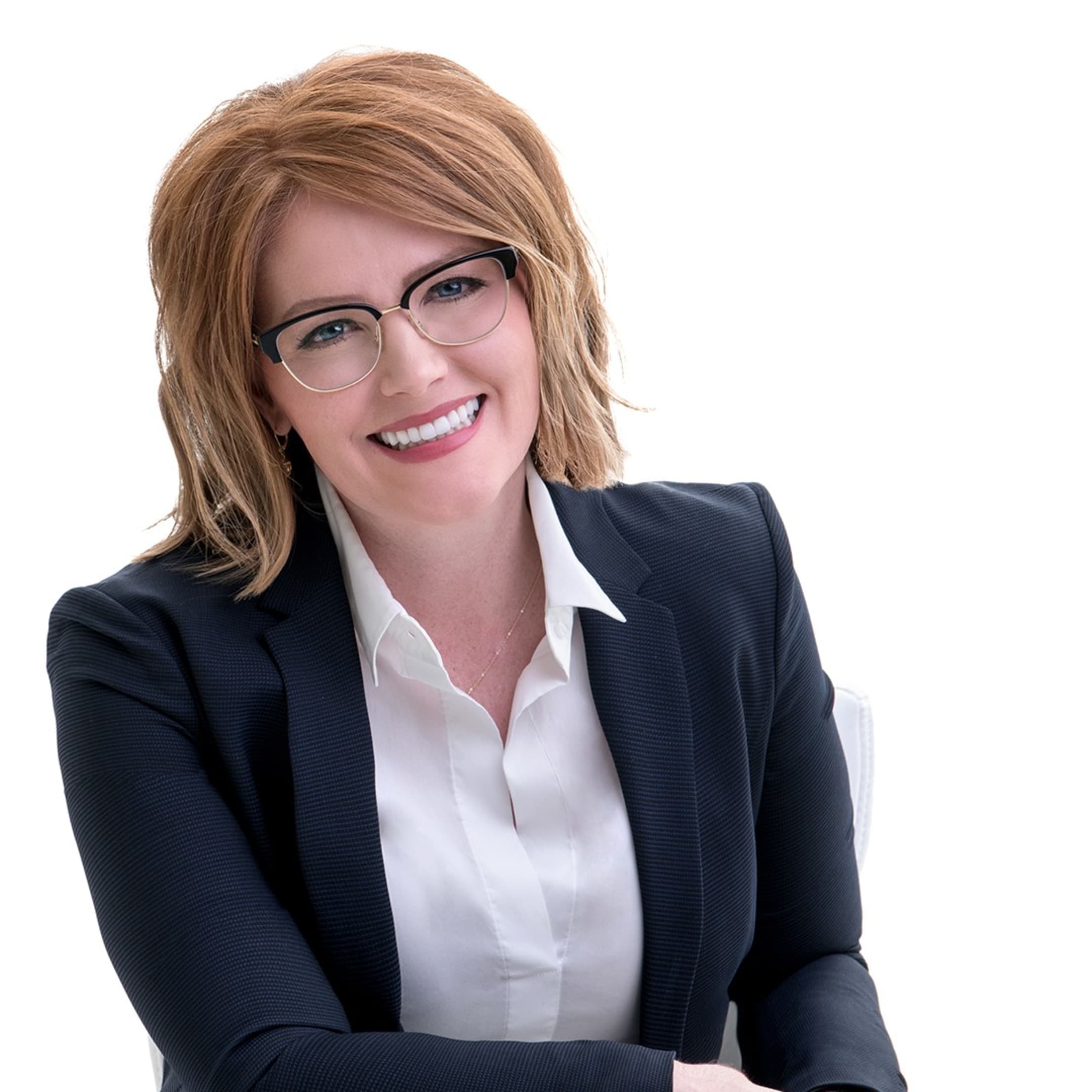 Arizona Diamondbacks
Traci Beagley
Traci Beagley is the Founder & CEO of Sunland Home Care and Medical. She is a fourth-generation native to Mesa, Ariz. Her great-grandfather and grandfather, Joe and Ross Farnsworth, built the first 55+ active adult community in the East Valley in Arizona in 1958.
Since then, her father, Craig Ahlstrom, Sr., has continued building several active adult communities in Mesa. Many of Traci's memories growing up involve serving and working with seniors. She continues to follow in her family's compassionate legacy.
Traci has lived nearly her entire life in Mesa. She graduated with a Bachelor of Interdisciplinary Studies Degree from Arizona State University with an emphasis on business and communication. In 2009, Traci opened Accent! Window Treatments and sold it in 2014 after growing it. In 2016 Traci returned to her roots, founded Sunland Home Care and has been actively involved in all aspects of the in-home care business for seniors. Recently, she was named one of 20 Most Influential Healthcare Entrepreneurs to watch In 2021 and the Top 100 Business Leaders.
In 2019, Traci noticed a big gap in the senior healthcare industry by talking to her clients and assessing their needs. In response to this, amid the COVID-19 pandemic, Traci created Sunland Medical, a home-based medical company. Sunland Home Care and Medical can now provide a broader continuum of care and assist people at home with medical services.
Traci loves to fix problems which leads to constant learning and personal and team development. Traci is always reading books, listening to podcasts and talking to people. Everywhere she goes, she asks employees what they like and don't like about the company they work for. Traci has always applied this research to enhance team member and client experiences.
Traci is committed to community service and has served on various boards to help make her city and state a better place to live. She loves giving back and volunteers her time to organizations that assist with the underprivileged, seniors, military veterans and the arts.
In 2018, Traci was diagnosed with Stage 2 Breast Cancer. Although it has been difficult to fight the disease, she feels that she can identify with seniors she works closely within a deeper, more meaningful way. Traci has been the face of the Banner MD Anderson Breast Cancer Campaign several times and has helped raise more than $150,000 for breast cancer research. She enjoys reading, traveling, hiking, talking about business and discussing current affairs. Traci and her husband, Paul, have been married 22 years and have three children.
---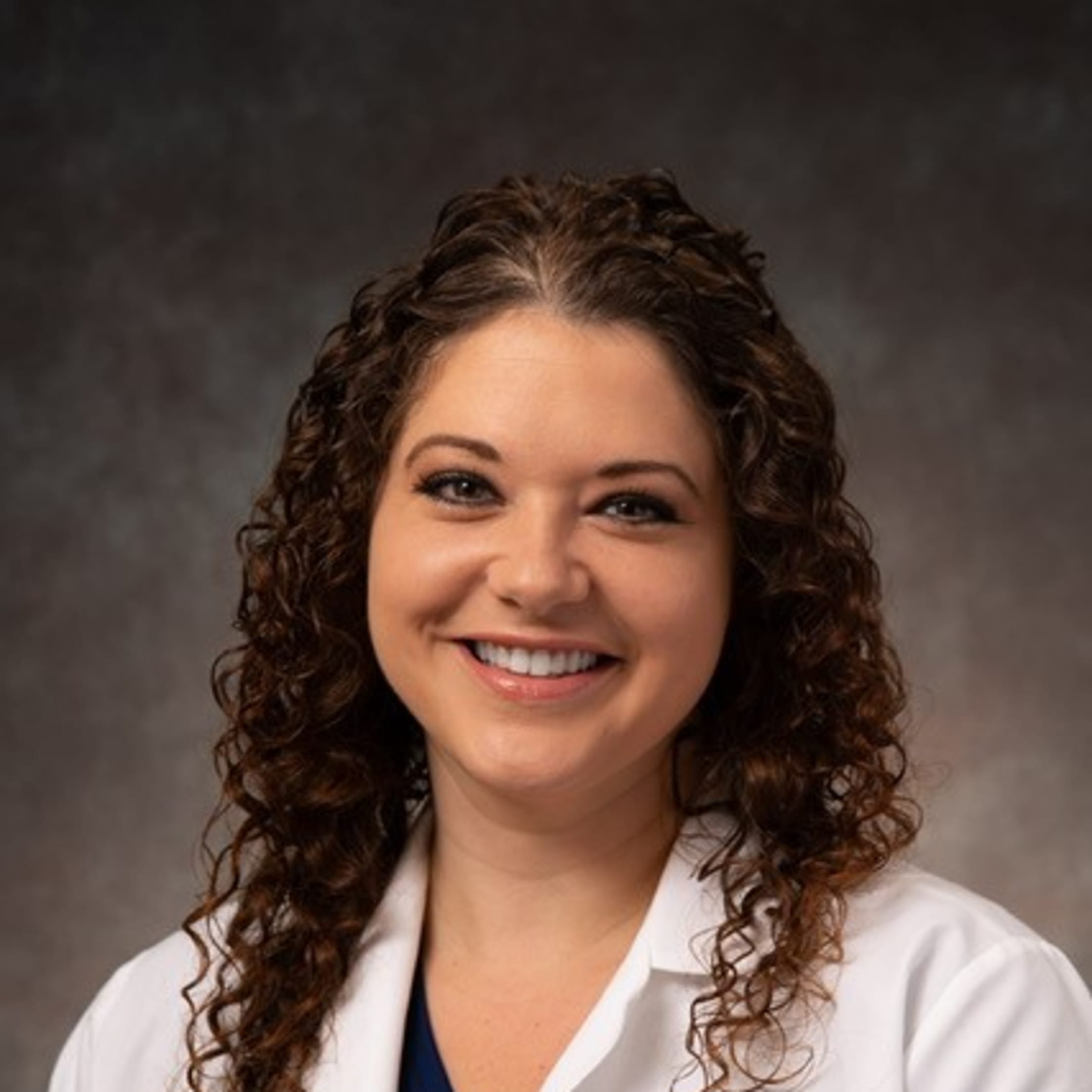 Atlanta Braves
Sarah Bentley
For the past six years, I have worked as the Breast Cancer Nurse Navigator at Wellstar North Fulton Hospital. Every year, our hospital goes above and beyond supporting women with breast cancer -- not only do we participate in Relay for Life, but we also raise money for the American Cancer Society and host an annual event to celebrate cancer survivors and their caregivers.
In this career, I am fortunate to work with women daily to provide them with support, information and resources to make their battle with breast cancer a little easier. I start a relationship with these women usually from the time of their abnormal mammogram and continue it all the way through survivorship. If it is just holding their hand during a biopsy, being a calming voice over the phone after they have received bad news or assisting them in finding ways to help pay for their care or make appointments, being a positive presence in a patient's life gives me such much fulfillment.
When my grandmother had breast cancer, I was too young to really understand what that meant and the effects that it can have on a woman's life. I wish I would've known then what I know now to offer her the support that every woman deserves while fighting this disease.
Because of that, providing education to women about their breast health and cancer prevention is very important to me — I am always encouraging women to do their self-exams and know their breasts. With participation in health fairs and other educational events through Wellstar I can provide much-needed information.
Advocating for a patient's best interest and their health is my number one priority, and I treat this role as much more than just a job — it's my calling.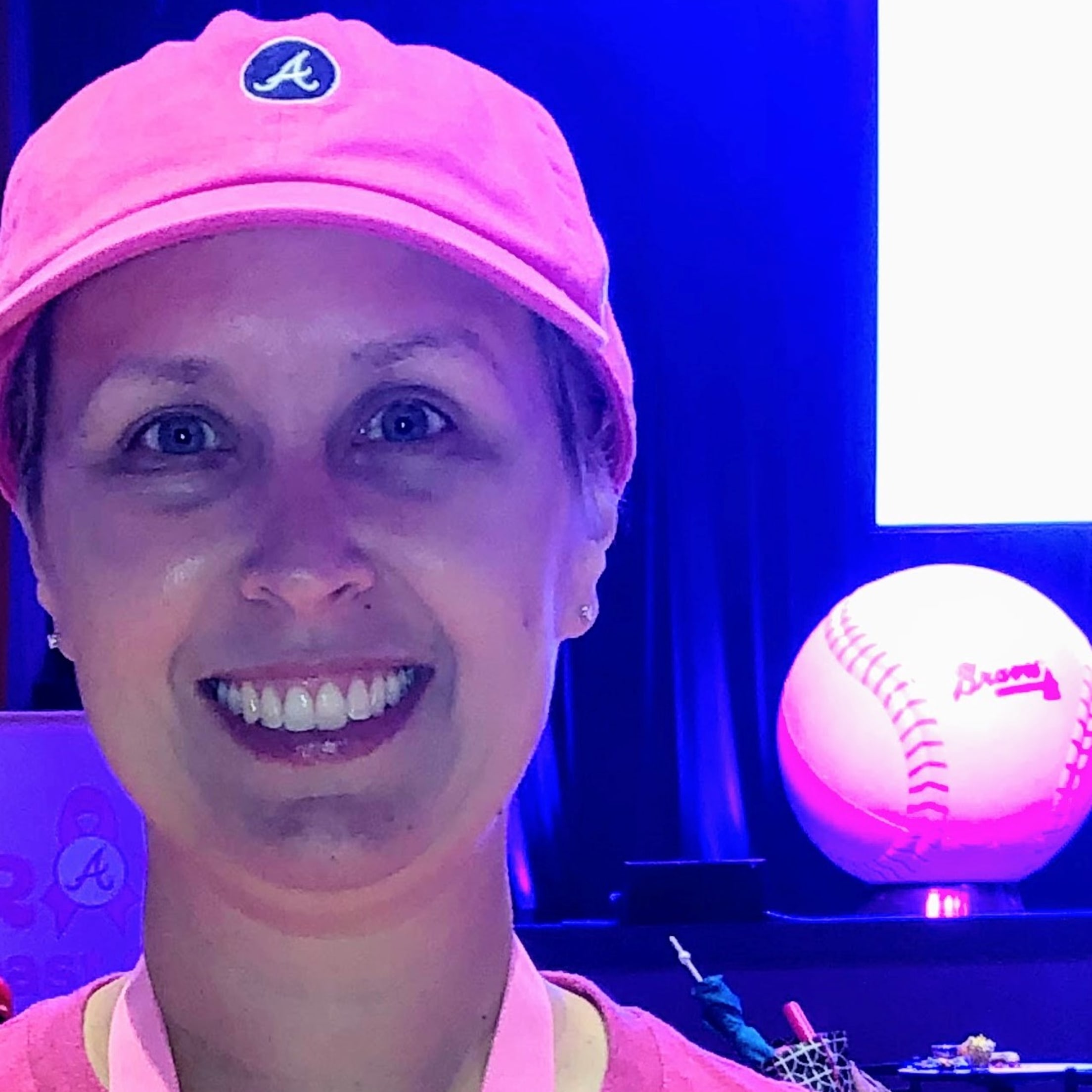 Atlanta Braves
Melissa McDonald
My cancer journey began Wednesday, July 18, 2018 and my annual mammogram started Friday, July 20, 2018. I was on a family vacation in Florida when I received a call saying that a follow-up mammogram was needed.
Luckily, there was a last-minute cancellation, so they had an opening Monday afternoon.
Monday, July 23, 2018: Jimmy, my husband, went to the appointment with me, and I had a follow-up mammogram and ultrasound. When the doctor was ready to go over the results with us, Jimmy had stepped out for a few minutes. I told them that we could go ahead and start without him, but they wanted to wait for him to return. That is when I knew that something was wrong. We went into a dark room to view the images. It looked like someone had dipped their fingers in white paint and splattered the paint on a black surface. There were lots of spots that varied in size (but all of them small), and it looked like spiderwebs. He said the spots were probably calcifications, and he ordered a biopsy.
Tuesday, July 24, 2018: Core needle biopsy
Thursday, July 26, 2018: Jimmy and I attended the Braves game and the Avett Brothers concert to keep our minds off things.
Friday, July 27, 2018: The doctor called with the results – invasive lobular carcinoma. Breast cancer. I was referred to Dr. Bowman at Atlanta Breast Care and the appointment was already scheduled for me.
Monday, July 30, 2018: Jimmy, my mom and I met with Dr. Bowman. She told us that it was breast cancer and at least Stage 1. We discussed tests that needed to be done and options moving forward.
Tuesday, Sept. 11, 2018: Double mastectomy with reconstruction
Monday, Oct. 22, 2018: Port surgery (to make chemo easier)
Tuesday, Oct. 23, 2018: Chemo started. The nickname for my first chemo drug was "Red Devil," and I received four treatments of this drug (once every two weeks). Then they gave me Taxol for 12 weeks (once a week).
Thursday, March 7, 2019: Last chemo treatment! Rang the bell!
Thursday, April 4, 2019: Started radiation treatment (Five days a week).
Tuesday, May 14, 2019: Last day of radiation! Rang the bell!
Saturday, May 18, 2019: Attended Braves game with Delaney and Georgia's Rhyne Park softball team.
Sunday, May 19, 2019: Attended Braves game for Breast Cancer Awareness Day!
The most difficult thing to do in the beginning was to tell people about my diagnosis…especially my kids. I wanted to reassure them that everything would be OK, but I didn't want to lie to them either because we truly didn't know what we were facing. The most difficult thing now is trying to trust and believe that I'm cancer-free. There is a huge fear of reoccurrence, but I had never heard anyone talk about it, so I thought it was just me being paranoid. I have learned that many cancer survivors have this fear, and there is nothing that makes it go away. I just try not to dwell on it and focus on all the positives in my life.
---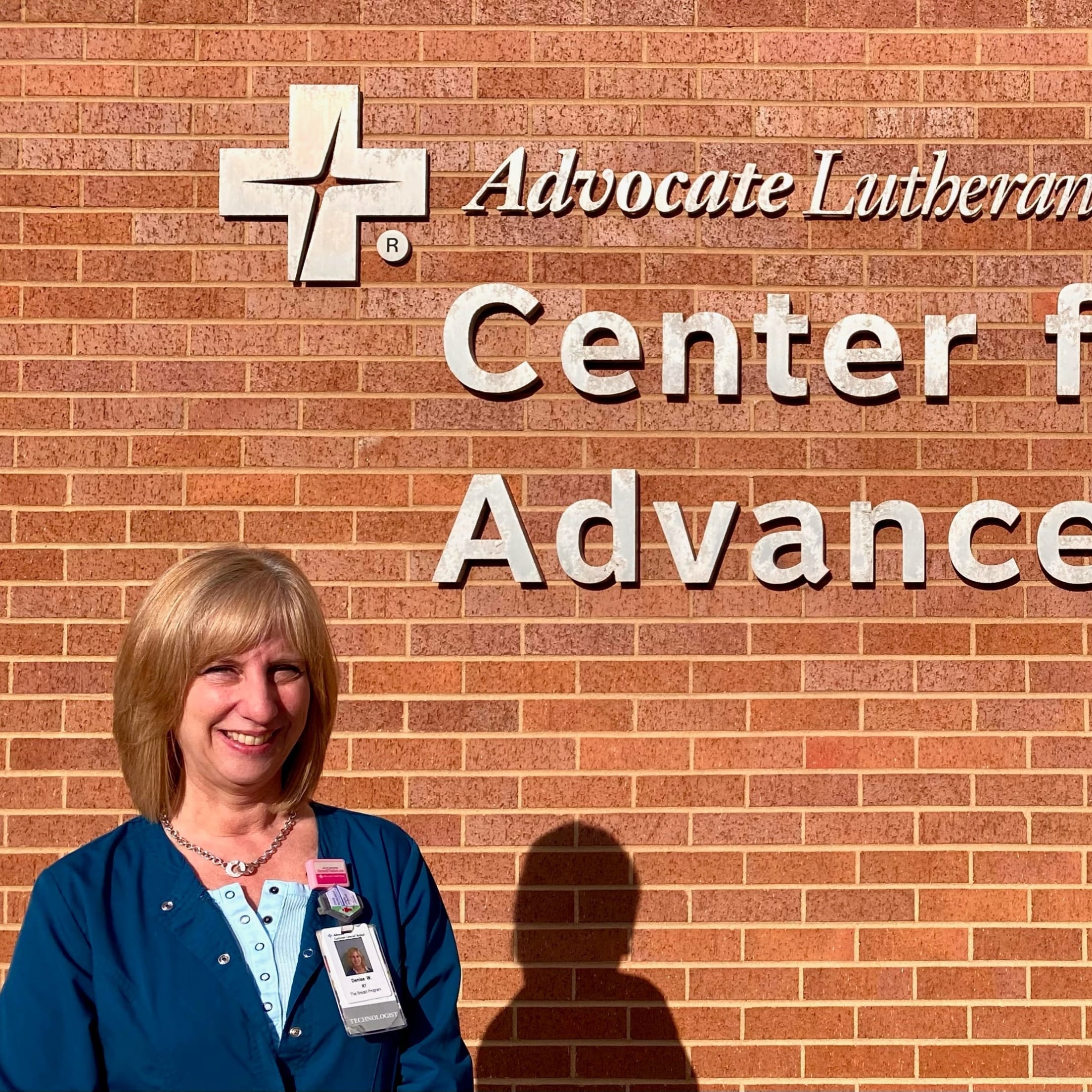 Chicago Cubs
Denise Wehrenberg
Denise has been a dedicated mammographer since 1984 and a lifelong Cub fan. She even knows the stats on all the players! Being picked as the Cubs Honorary Bat Girl is one of the greatest moments of her life besides being a mother and new grandmother.
Here is her story:
Shortly after graduating X-ray school, my mother was diagnosed with Stage 3 Breast Cancer. Seeing her struggle through radiation and chemotherapy broke my heart. She lost her battle to breast cancer and that is when I wanted to devote my life to helping other women by doing mammography.
I think of her every day and treat my patients with the same care.
---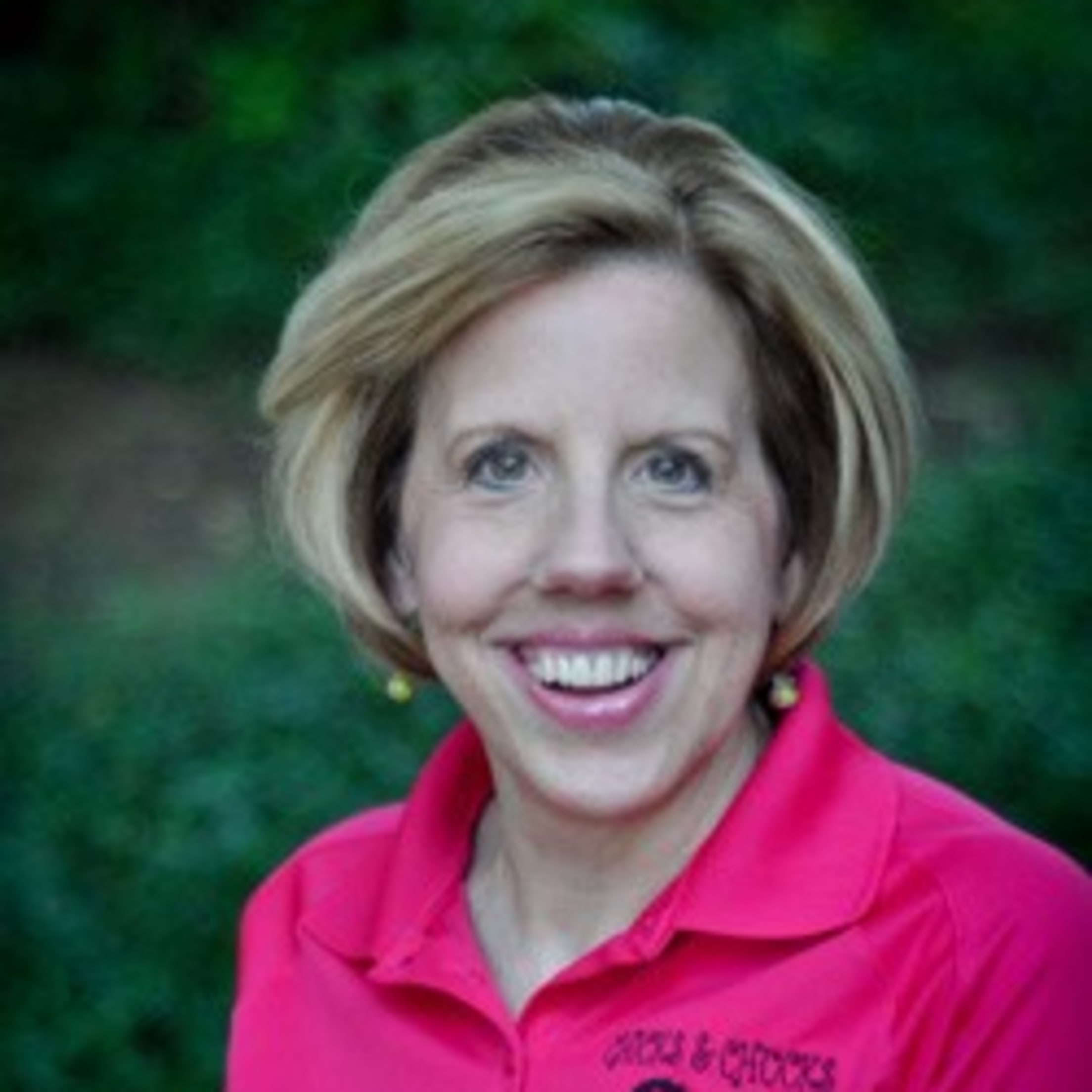 Cincinnati Reds
Cathy Youtsey-Halloran
I am a 19-year and four months breast cancer warrior/survivor. I have had the privilege of being an associate of St. Elizabeth for 18 years, starting June 23, 2003, and am the proud Mimi to four amazing grandkids (I have two Chicks & two Chucks).
Fifteen years ago, my sister and I formed a non-profit, Chicks & Chucks, Inc. 'Chicks' stands for "Cancer Hurts It Can't Kill Spirit" and 'Chucks' refers to all the men who walk with their loved ones during their journey.
We fundraise year-round to address the needs of local breast cancer warriors. Our non-profit supplies resource books for the nurse navigators to give to each patient who is having some type of breast procedure e.g., a lumpectomy or mastectomy. We also supply a pre-or post-surgical garment to each patient. In addition, we are able to proudly supply financial assistance to those in need to help make a difficult journey easier on each warrior. I'm proud to be a breast cancer survivor and help as many breast cancer warriors in their battle as I can!
---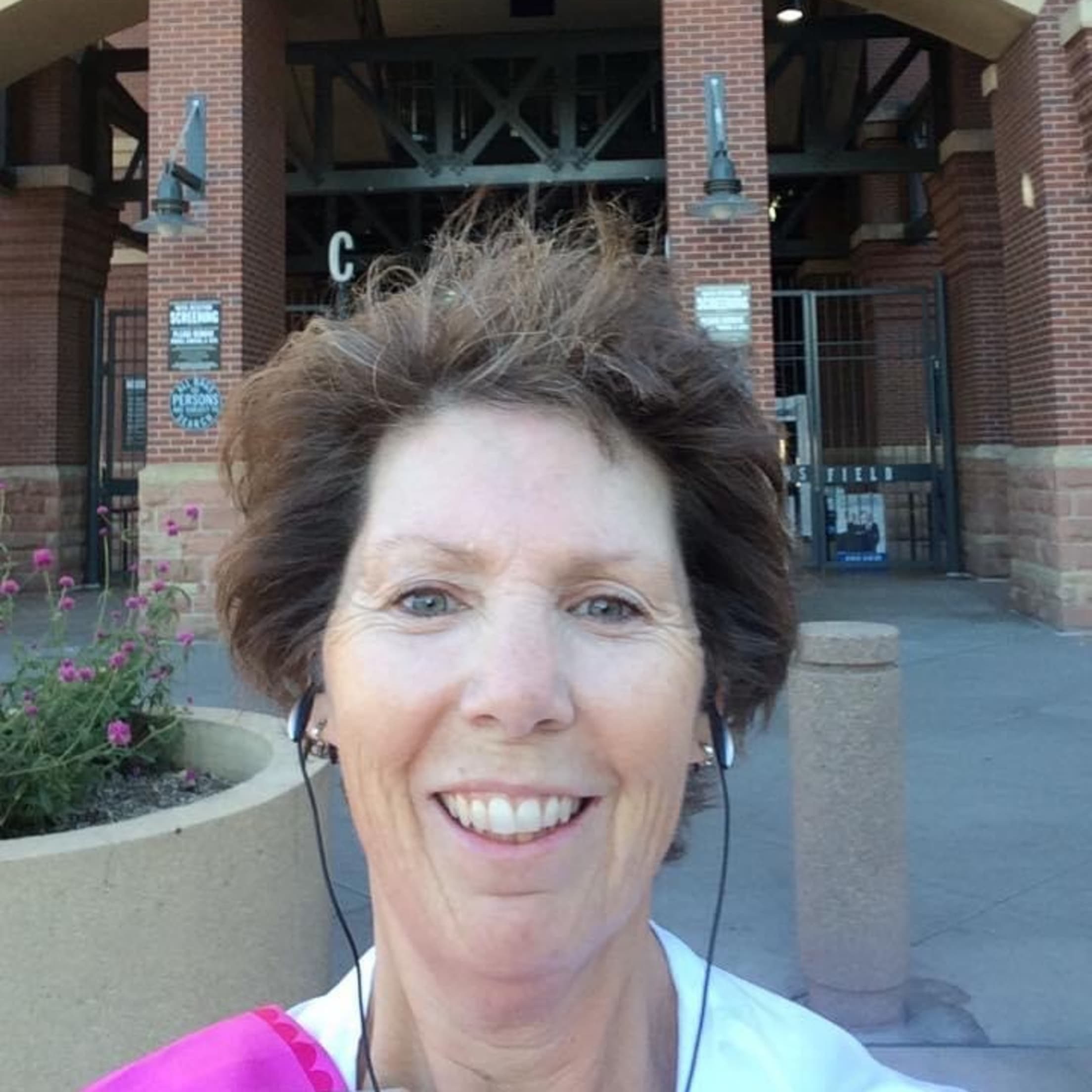 Colorado Rockies
Bobbie Foote
Bobbie is a mom of fur babies (two horses and a dog) and is also a veteran and cancer survivor. She grew up in a military family, so it seemed natural for her to also serve in the military.
She spent 20 years in the Navy as a shipboard firefighter and retired from the military in 2013. Twelve of those years she was assigned to four ships and completed five deployments to the Persian Gulf. Two years into her Navy career, Bobbie lost her mother to breast cancer and three years after retiring from the Navy, Bobbie learned of her own diagnosis. There is one thing about Bobbie though, she's tough. She may get knocked down, but she will always get back up. It is with that tenacity that describes how she approached her cancer journey.
In July 2016 when Bobbie was diagnosed with cancer, she was actively training for the Denver Rock n Roll Half Marathon in October. She tried to push her bilateral mastectomy surgery to a week after the race, but her oncologist and surgeon would not let that happen, so surgery was scheduled for the end of September. Having surgery in September affected the Hot Chocolate 15k she was signed up to run, so a friend arranged for 15 of her co-workers to run the Hot Chocolate race for her. Because this race was one week post-surgery, Bobbie was sitting at the finish line in a wheelchair cheering on all her co-workers as they finished the race for her. Two weeks later when it was time for the Rock 'n' Roll Half Marathon, Bobbie was determined to complete it, so with permission from her surgeon, she walked the entire race, still bandaged from surgery, and with drains!! Nothing was going to stop her, after all, those race entry fees can sometimes be pricey, and we all know we only enter those races because it is all about the bling! Part of that race route passed in front of Coors Field; Bobbie stopped in front of the player statue and snapped a selfie, titling it "Getting to First Base of this cancer journey has started!"
Bobbie's cancer journey then led to four rounds of chemotherapy, hair loss and cool bedazzled caps, and nine more surgeries over the span of three years. She is now in the home stretch, under the continued care of her oncologist and meds that will help prevent the cancer from returning. This cancer journey has not always been easy, but Bobbie has been able to get through it in a variety of ways. Her horses have provided her with the sometimes much-needed private therapy sessions; supportive co-workers and friends who were there for all those surgeries, having a positive outlook on life and more often than not, inappropriate humor with lots of laughter have made the journey manageable.
Bobbie would like to thank her co-worker and cancer sister, Dana Mahoney, for nominating her for this amazing opportunity. (Dana was one of those co-workers running the Hot Chocolate race for her.) She would also like to tell everyone out there to hug your mommas on this Mother's Day. And for those that are on their own cancer journey, stay strong and Fight Like a Girl! Go Rockies!
---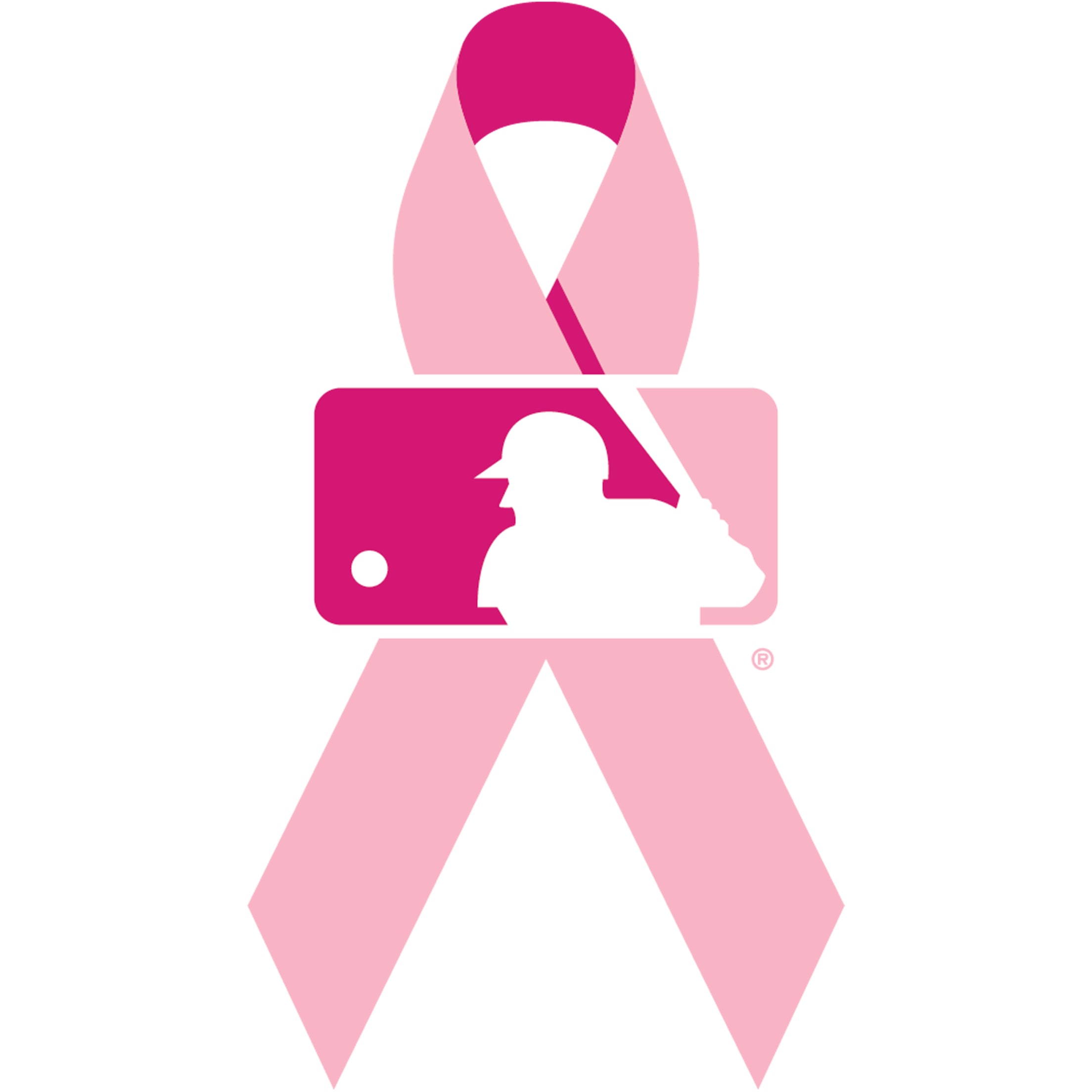 Los Angeles Dodgers
Jessica Valdivia
Jessica Valdivia is a lifelong Dodger fan with many fond memories at the stadium. Of course she is a Dodger fan, her mom's name is Jacquie Robinson.
As a child her dad would give her and her sister, Jennifer, blue carnations for Opening Day and they went to many games as a family. She met her husband, Alex, in 2006 and they bonded over their love for the team and even went to a game on one of their first dates. When Opening Day tickets were hard to get, they would host opening day parties complete with the Nancy Bea soundtrack.
Jessica was first diagnosed with breast cancer just before Christmas 2016 and spent the first six months of 2017 undergoing chemotherapy with her husband always by her side. Even while going through treatment they managed to go to Opening Day in 2017. Doctors were very optimistic about her treatment's success but the cancer returned in 2019. She went through radiation and chemotherapy again and vowed to stick to a healthier lifestyle.
Although she is doing well, treatment has made her unable to have children. In 2020, after celebrating 10 years of marriage, she and her husband became foster parents. People often praise them for taking on this role to help others but they feel like the lucky ones, it is a blessing to watch the children in their home thrive!
---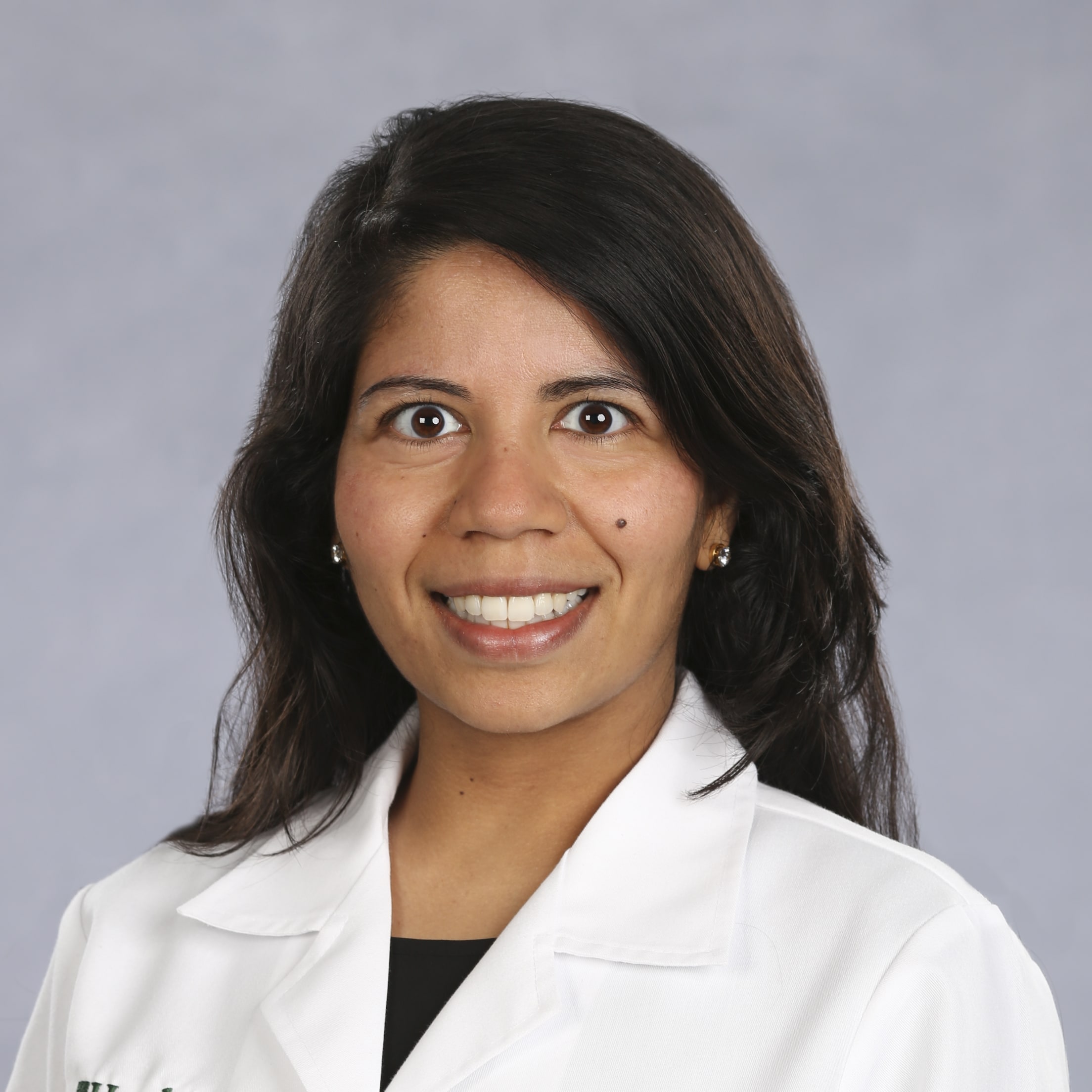 Miami Marlins
Dr. Neha Goel
Dr. Neha Goel is a triple board-certified surgical oncologist and surgeon-scientist at the University of Miami Miller School of Medicine-Sylvester Comprehensive Cancer Center, where she is an Assistant Professor of Surgical Oncology.
She completed her general surgery residency at Columbia University Medical Center, a surgical critical care fellowship at Brigham and Women's Hospital and a complex general surgical oncology fellowship at Fox Chase Cancer Center. Her clinical practice focuses on the multidisciplinary management of breast cancer, melanoma and sarcoma.
She has extensive experience in disparities research and health policy experience from her research at the Center for Surgery and Public Health at Harvard Medical School and works with the World Health Organization on providing high-quality cancer care in low- and middle-income countries. She leads cancer disparities outcomes research in the Division of Surgical Oncology and serves as the institutional PI for a multi-center collaboration of safety-net hospitals studying cancer care and outcomes at public hospitals to improve local and national cancer control and treatment efforts for vulnerable populations.
She is the founder and director of the Miami Breast Cancer Disparities Study which is a clinically annotated biospecimen repository with in-depth structured surveys evaluating social determinants of health. She leads a research team that focuses on breast cancer, cancer disparities, translational epidemiology, genomics and scientific outreach/engagement in the context of addressing cancer disparities. She aims to improve local, national and global cancer control efforts in the areas of cancer health disparities through targeted cancer prevention efforts, community outreach and engagement and the use of precision medicine via molecular epidemiology to develop biomarkers and tailored treatments to improve breast cancer health equity and outcomes.
---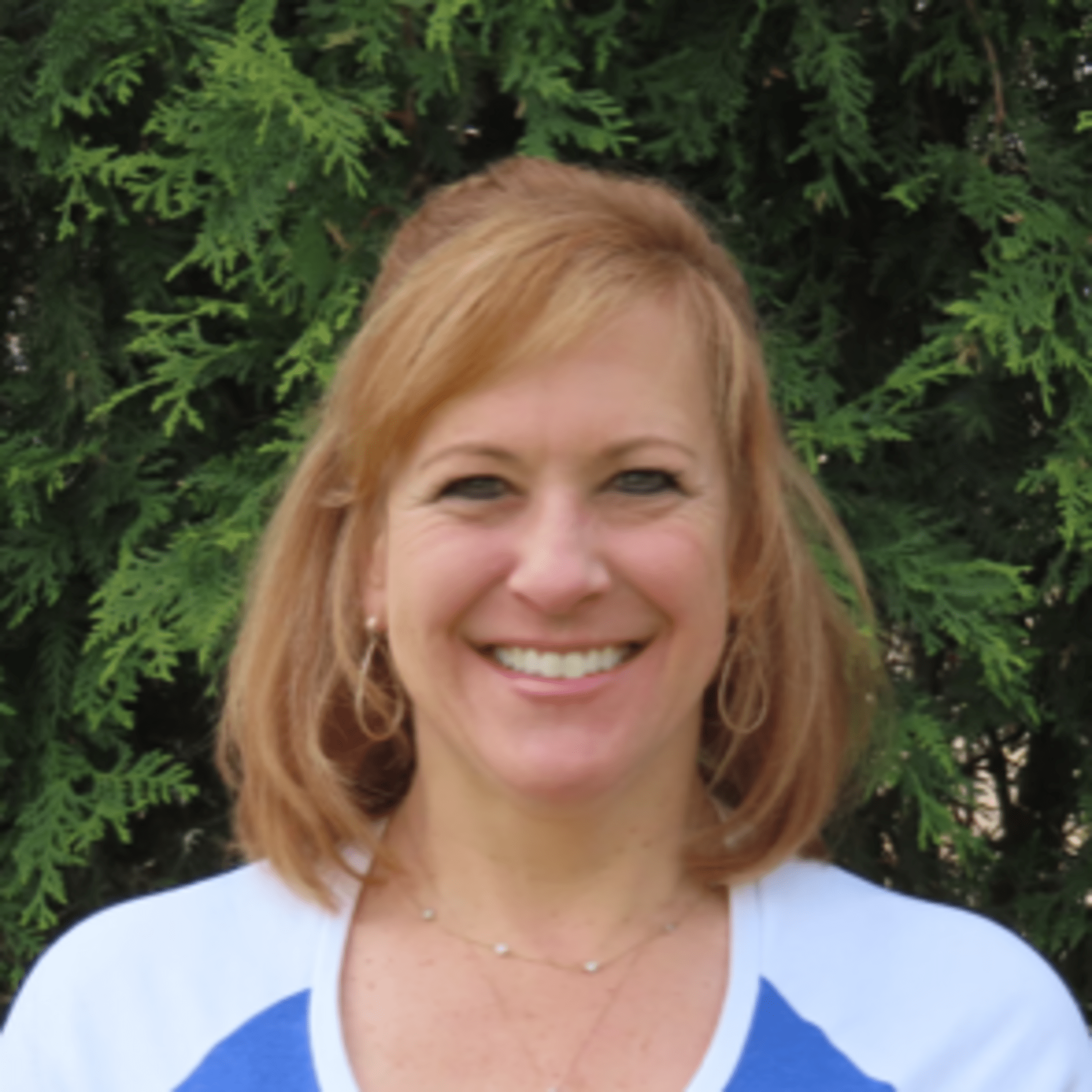 Milwaukee Brewers
Deb Probelski
Deb is a marketing/management professional with more than 25 years of experience in the financial service and insurance industry with extensive experience in financial reporting/analysis, improving operational efficiencies, quality/compliance, client retention and relationship management.
Deb lives in Sheboygan Falls with her husband, loves traveling and any/all competitive sports. Deb was a member of the Brewer Pepsi Fan Club as a kid!
Deb's cancer journey started at the age of 47 and quickly progressed through surgery/lumpectomy, chemotherapy, radiation and hormone therapy. She developed a strong relationship with the team at Froedtert's Kraemer Cancer Center including Dr. Shah-Kahn (surgeon), Dr. Mooney (medical oncologist) and Dr. Johnstone (radiation oncologist). In November 2015, she spoke to the Future Health Professionals student organization at UW-Madison (her alma mater) about her cancer journey and the significant impact health professionals play in a patient's life during a very challenging time.
She was featured in the August 2016 Froedtert Today publication with the headline, "Positive attitude and compassionate team help patient through breast cancer diagnosis and treatment." Deb joined the ABCD organization as a mentor in 2016 in the hopes of making a difference for those newly diagnosed with breast cancer.
Deb maintains a strong desire to help others cope with a scary diagnosis and realize there is a large support system and a beautiful life to be lived during and after cancer diagnosis.
She created a non-profit business with a friend in 2016 to become legal guardians for vulnerable adults. This is a business that assists a vulnerable population that needs legal protection and assistance to manage both their personal and financial affairs when no one else is able or willing to do so.
---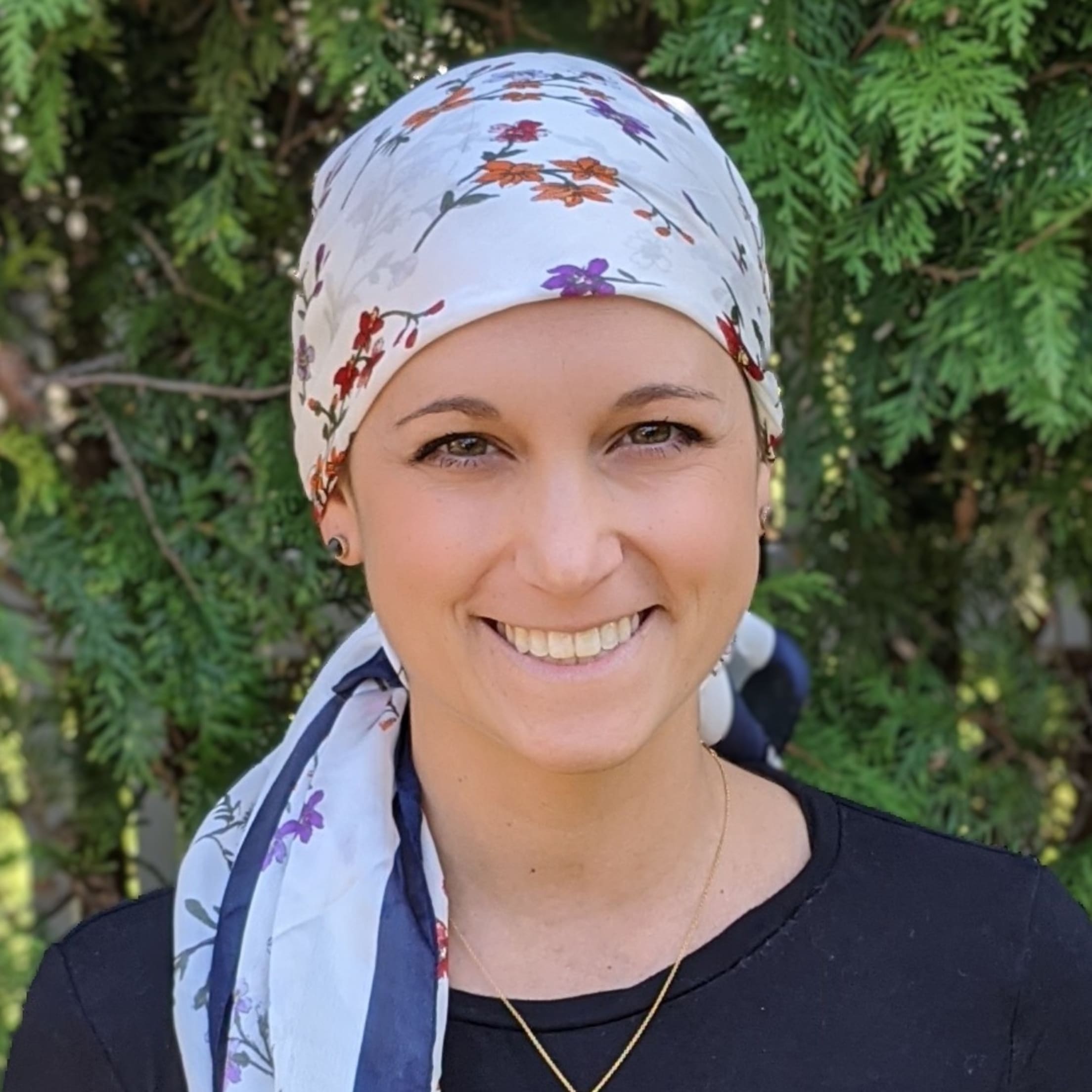 New York Mets
Stephanie Schmidt
My name is Stephanie Schmidt. I am a wife, "Mama" of two little boys - Lucas, 22 months old, and Wesley, 3 weeks old, neonatal intensive care unit (NICU) nurse for 4+ years at Cohen Children's Medical Center and have been a breast cancer fighter for seven months.
Last summer, my husband and I found out we were expecting our second baby and we celebrated our four-year wedding anniversary. At my first prenatal visit, my doctor felt the lump in my breast. While 28 years old and 11 weeks pregnant, I was diagnosed with Stage 2 Triple-Negative Breast Cancer. Thankfully, we were able to continue the pregnancy. I was able to safely get two of the chemotherapy drugs that I needed, which consisted of eight rounds of chemo.
We did not get the response we were hoping for with the last four rounds, so we had to bring our baby boy, my little chemo warrior, into the world early at 35 weeks. He was born March 12 - one day before my husband's 30th birthday! He had a short NICU stay, at the NICU where I work, and was able to come home a few days later. A week after he was born, I started two more chemotherapy drugs to attack the cancer more aggressively. I am in the midst of 12 weeks of weekly infusions. The fight continues after these 12 rounds as I will have surgery followed by 25 rounds of radiation. The plan after that is still to be determined.
I am currently on leave from work because of my cancer treatment and to take care of our newborn, Wesley. I am so grateful my nursing career led me to work in this NICU. I absolutely love my job and it means even more to me now. I feel privileged to have been able to take care of the babies in the NICU as a nurse. Even though Wesley's NICU journey was a short one, I now truly know how much it means to have great nurses care for your baby when you can't. It meant the world to me that my coworkers took care of Wesley.
My family came up with the slogan, Stephanie Strong! I am strong because of them and the community of breast cancer warriors and survivors! I'm here fighting and finding the good in every day with my boys, Lucas and Wesley, and my husband, Rob. They always give me reasons to smile and have hope for a cure. Cancer can take away a lot of things, but it also can show you how to find beauty and happiness in the most simple things in life.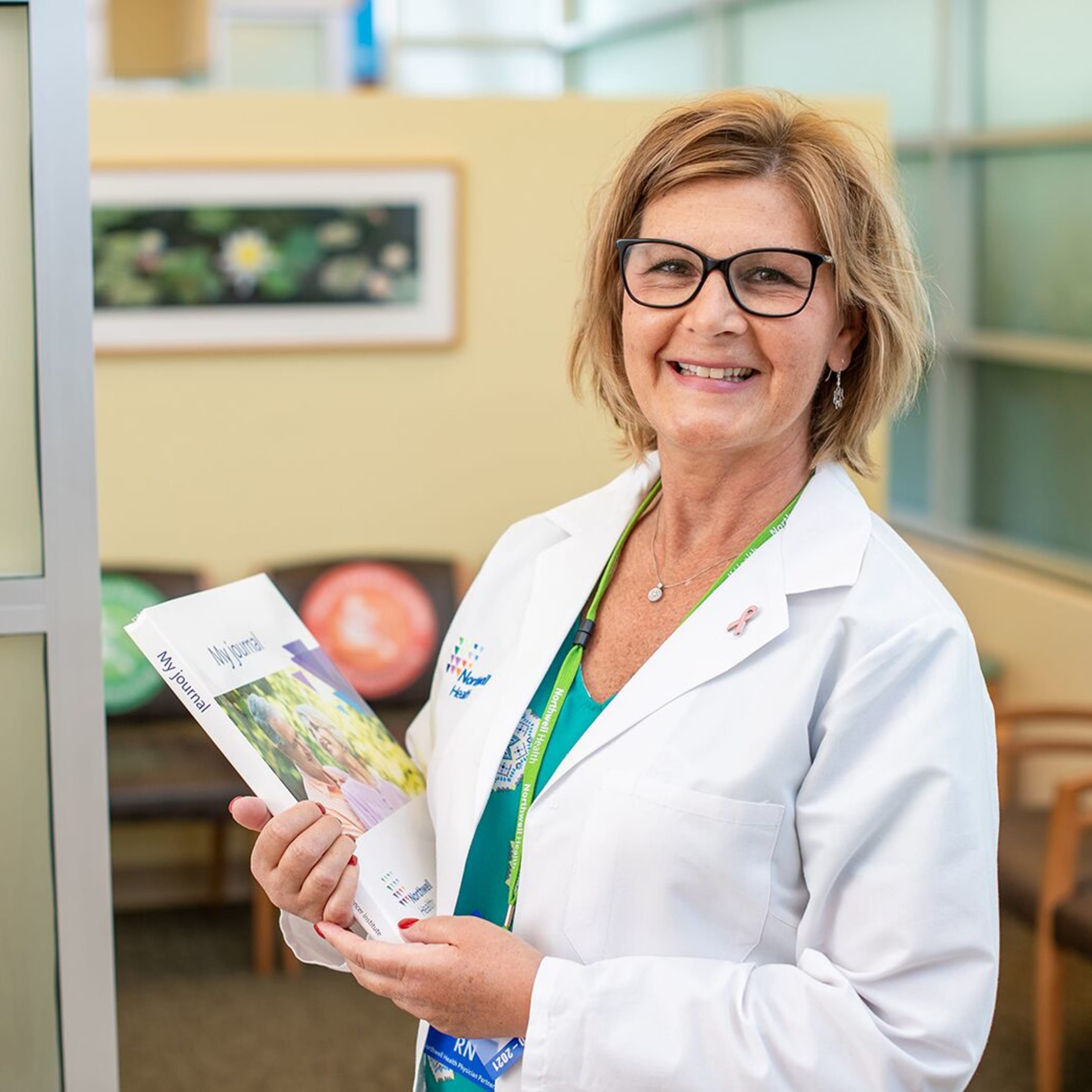 New York Mets
Jackie Barber
Jackie Barber used to care for kidney disease patients as a nurse at North Shore University Hospital. One day, when she found a lump in her breast, she scheduled a consultation there with surgeon Charles Conte, MD, whom she knew from when she had worked on the hospital's surgical oncology floor.
The series of tests Dr. Conte ordered brought bad news: Jackie had breast cancer.
"I had so much going on at the time," said Jackie, who lives in Hicksville, N.Y. "My son was 5 and had autism. But I received so much support from my doctors and nurses. The oncology team made it so all I basically had to do was show up. All my appointments were scheduled for me and everybody was so kind."
In order to reduce her chances for a recurrence later, Jackie decided to have a double mastectomy with Dr. Conte as her surgeon. She was then referred to medical oncologist Lora Weiselberg, MD, at Monter Cancer Center at the Center for Advanced Medicine (CFAM), for chemotherapy. Jackie also saw Beatrice Bloom, MD, who at the time was a radiation oncologist at North Shore University Hospital.
She underwent radiation therapy as well after her chemo was completed. Throughout her care, Jackie's nurses would sit with her and ask how she was feeling and whether she needed anything. "The nurses genuinely wanted to know if I was OK," said Jackie. "The care I received made me change my career path. I wanted to work with cancer patients."
After her treatment was successfully completed, Jackie took a job working on a leukemia bone marrow transplant floor at North Shore University Hospital, where she remained for about seven years. "Even though I had a different type of cancer than the patients we treated, I understood what it was like to worry," explained Jackie. "To worry about your family, to worry about your future. So, I would spend the extra time with patients. I would go in and close the door and sit with them."Then, a few years later, she joined Monter Cancer Center as a nurse, working with lung and breast cancer patients.
She also got to work with the doctors who were instrumental in saving her life—both Dr. Conte and Dr. Bloom had moved to CFAM, where Monter Cancer Center is located, in the years since Jackie's breast cancer diagnosis and treatment her personal and professional experience led her to where she is today, at a job that is particularly suited to her—a breast cancer nurse navigator. Breast cancer nurse navigators are highly knowledgeable about breast disease and offer educational and emotional support to patients.
These professionals help implement treatment recommendations, assess their patients' needs and advocate for patients and caregivers. "Now, I get to see patients who are newly diagnosed, help them with their doctor appointments and spend time getting them on the path to feeling better," said Jackie. "It's just the most incredible feeling." Jackie says helping other cancer patients "is just the most incredible feeling. "Ensuring that women who are new to their diagnosis feel understood and have someone to turn to when they are frightened is a privilege, she added. "I love watching out for them and making them feel as protected and cared for as I was." She also has the opportunity to help those who may be experiencing financial challenges through a fund that provides food for families and transportation to appointments, so patients have one less thing to worry about during treatment.
Jackie has found greater purpose from her cancer journey as a way to help others, empowering patients and helping them contend with the uncertainty that comes with breast cancer. "I think about any missteps I may have made along the way, and I'll use that as a learning tool to make sure patients get everything that they need support-wise," said Jackie. "I'll always stop and share my story with people, so I can say, 'I got through a breast cancer diagnosis and treatment because I had people who cared about me.'"
---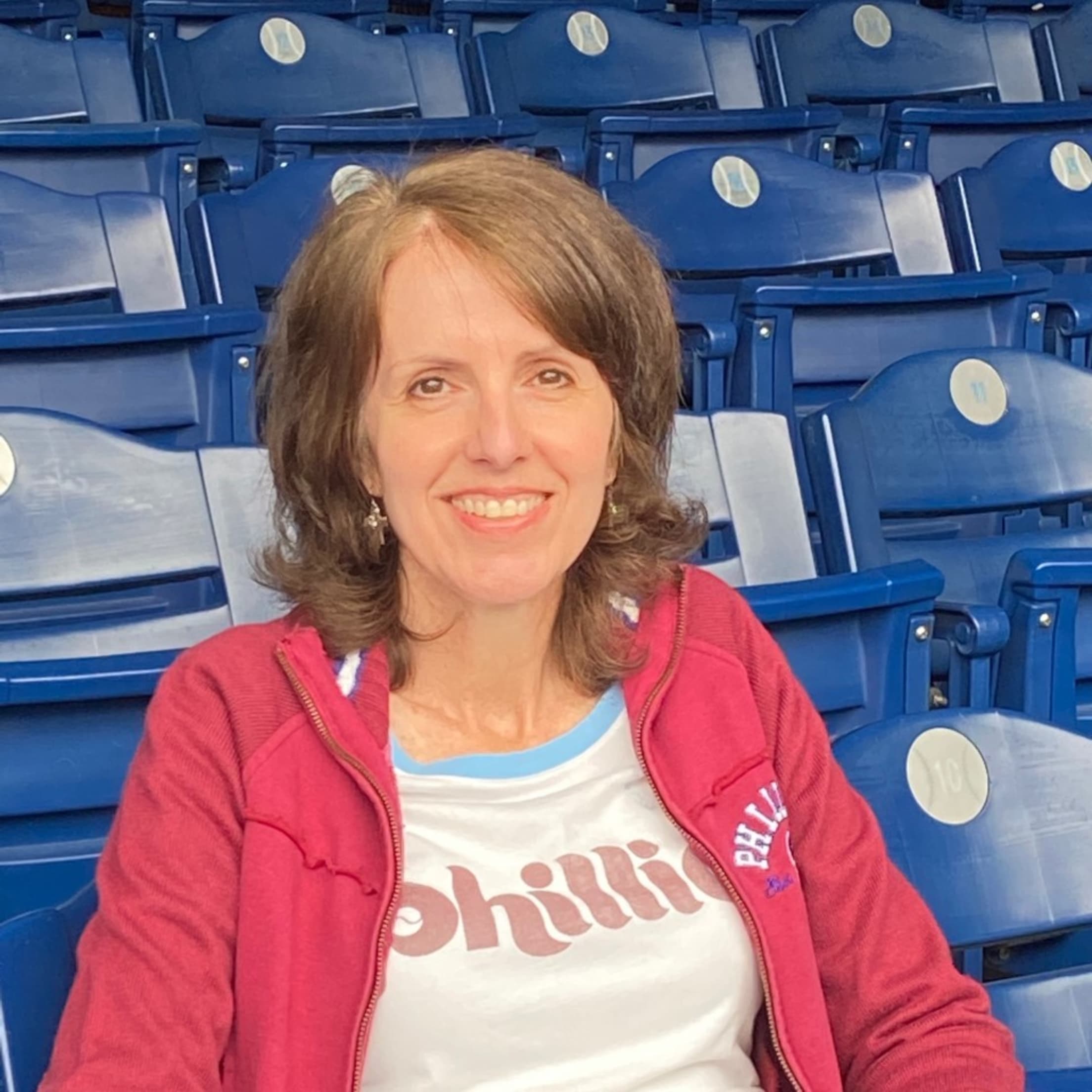 Philadelphia Phillies
Christine Negley
Christine Negley is the director of publications for the Phillies and is now in her 30th season with the club. As someone who hardly ever went to the doctor, leave it to me to be diagnosed with breast cancer during a global pandemic.
A routine mammogram in early March 2020 discovered a suspicious mass that required more testing… and then the world locked down. I went for my biopsy March 17 driving through eerie, empty streets below highway messaging signs urging people to stay at home. When I got the bad news that it was indeed cancer, the medical staff apologized for not being able to comfort me with a hug.
The next few weeks were a blur of tests and appointments, to which no one could accompany me due to COVID restrictions, despite many generous offers from friends and family. Surgery in late April was followed by one month of radiation treatments in June. After dealing with all this mostly by myself for so long, it was such a gift to return to work when the baseball season resumed in July.
Even though there were no fans in the stands and we were doing different jobs, being back at Citizens Bank Park was truly therapeutic for me. I will never be able to properly thank all the amazing doctors, nurses and technicians who have helped me through this journey – they are all angels – not to mention my wonderful family and friends who showered me with love, prayers and support the whole way. I am so very blessed."
---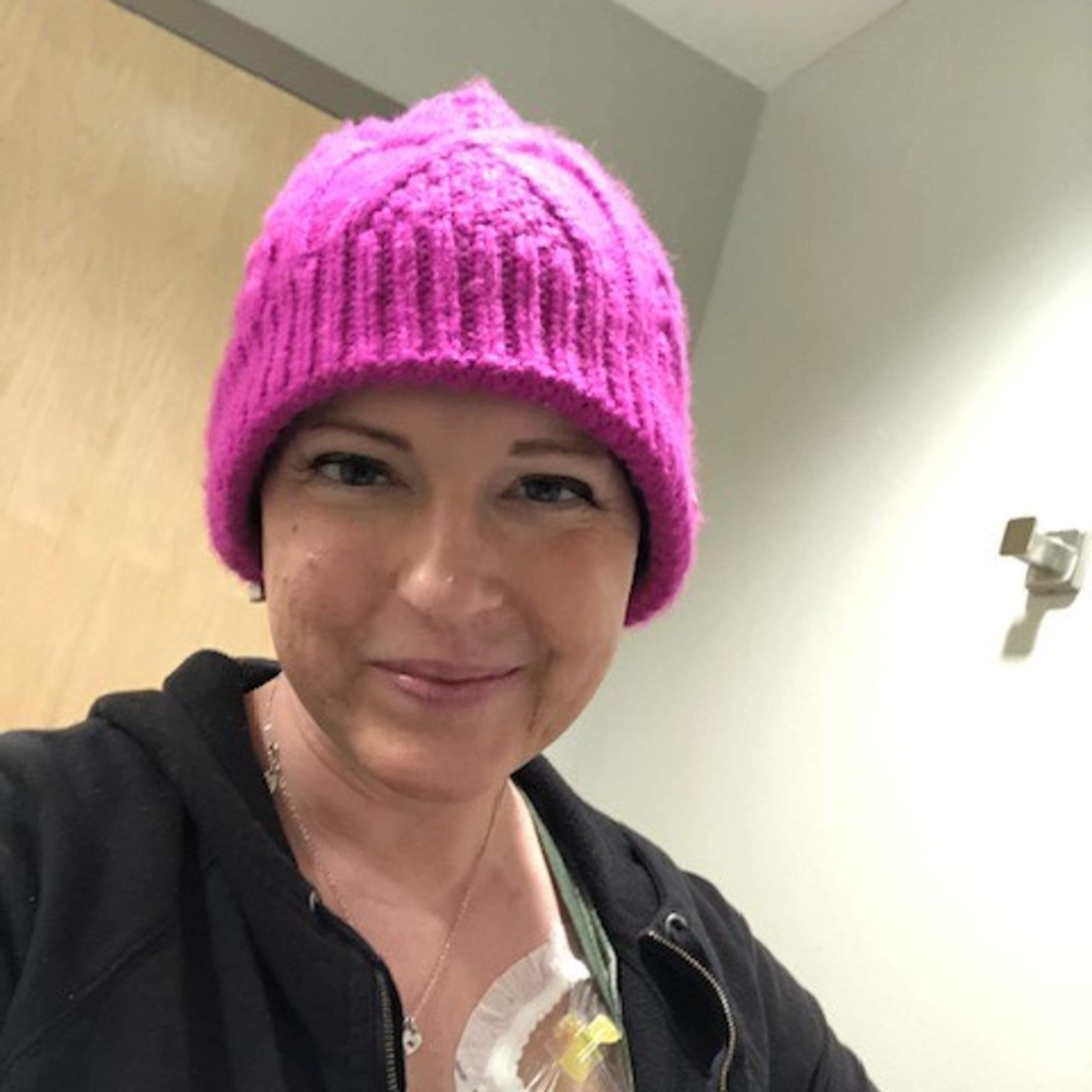 Pittsburgh Pirates
Lesley Kaminski
Lesley is a proud and gratefully blissfully tired 39-year-old mother of 3-year-old Cora. She is the wife to her amazing husband Mike who has been her rock this past year as she battled breast cancer and completed chemotherapy.
She is a beloved English teacher and assistant soccer coach for the high school girls team at Norwin High School. She is a self-proclaimed certified yinzer.
---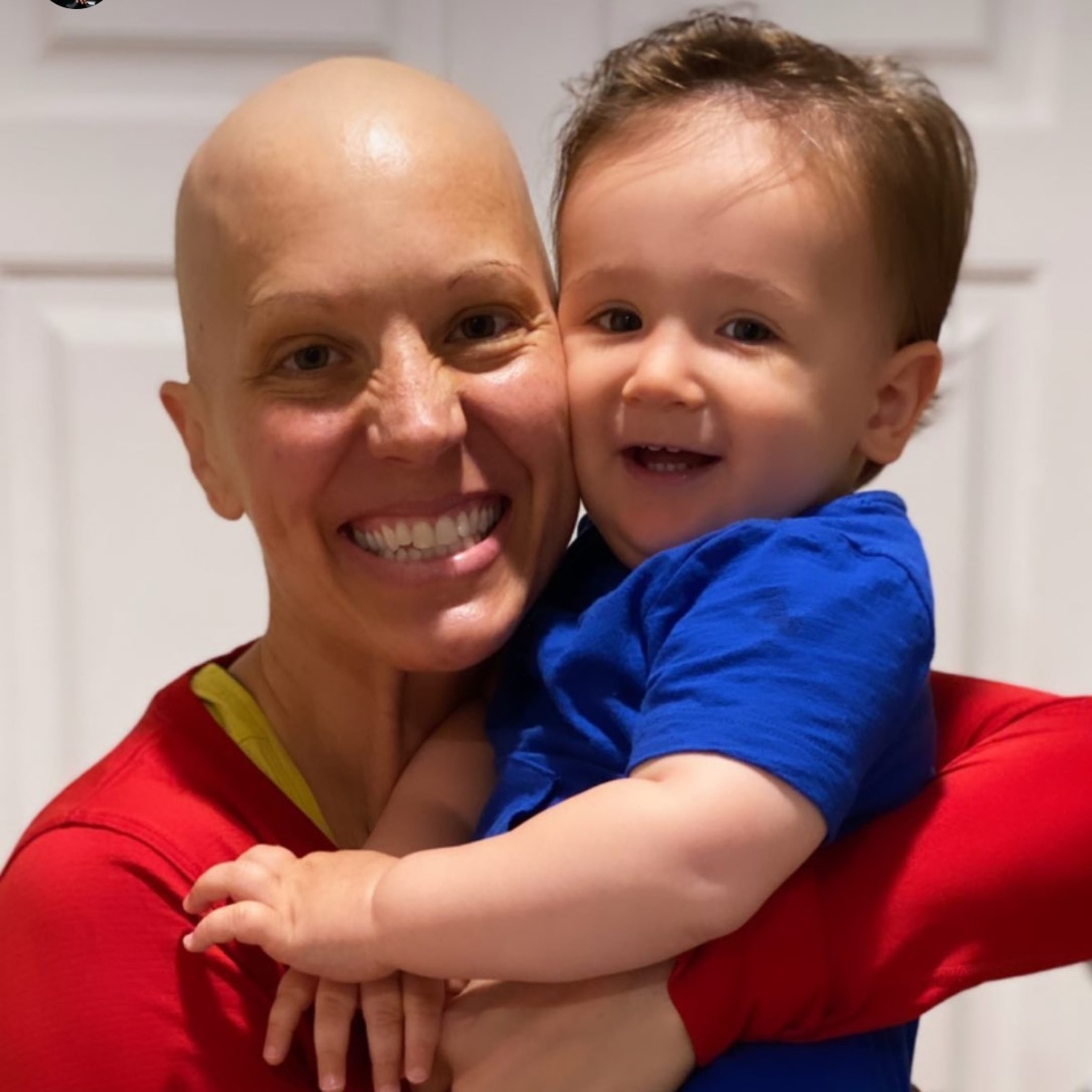 San Diego Padres
Kellie Sullivan
Prior to Padres Pedal the Cause's event in November 2019, I recall standing in the outfield at Petco Park, looking up at the sky and asking the universe for a "why" behind my involvement! I needed a purpose, a reason behind my commitment to leading hundreds of riders in the cause of accelerating cures!
Fast forward to Jan. 10, 2020, when I received a phone call from my physician notifying me of my diagnosis: Stage I, Invasive Ductal Carcinoma. The rest of the information he shared seemed insignificant as my wife and I processed the fact that I had cancer! With no genetic disposition and having led a healthy and active lifestyle, I was, to say the least, shocked! This should not have been happening to me!
On Feb. 11, 2020, Dr. Anne Wallace performed a lumpectomy on my right breast and found additional cancerous cells in the margins, advancing me to Stage II. The weeks and months that followed my lumpectomy were flooded with uncertainty, anxiety, so many questions and so few answers.
Ask anyone who knows me, and they will describe me as driven, tenacious, persistent, strong…all of the "tough as nails" adjectives you can think of…chemotherapy stripped all of those descriptors from my vocabulary! I found myself to be weak, desperately wanting to throw in the towel and having no desire to continue treatment after round three of Adriamycin! The red devil, as the medicine is called, stripped me of my will to fight! My wife, son and mother-in-law helped me raise my rallying flag and push through one more round of the red devil, four additional rounds of chemo and 20 rounds of radiation. I could NOT have fought the fight without the help of my family and what I call my "framily," another name for my fitness tribe who have become my immediate family here in San Diego!
As I reflect back on the challenges raised during my fight with breast cancer, I am reminded that one of my biggest "joy moments" occurred during the preparation/filming of Padres Pedal the Cause's World Without Cancer Day virtual spin class. The San Diego Padres and my team at Padres Pedal the Cause supported me in my effort to teach a ride at Petco Park while wrapping up my last days of chemotherapy! Giving back fueled me with the tenacity to successfully wrap up chemo and prepare for the radiation therapy portion of my treatment.
Fast forward to today: I'm cancer-free, crushing the hormone therapy of my treatment plan and living life to its fullest! I'm honored to have joined Team Padres Pedal the Cause as we leap towards our May 8 event: Bound for Cures!
---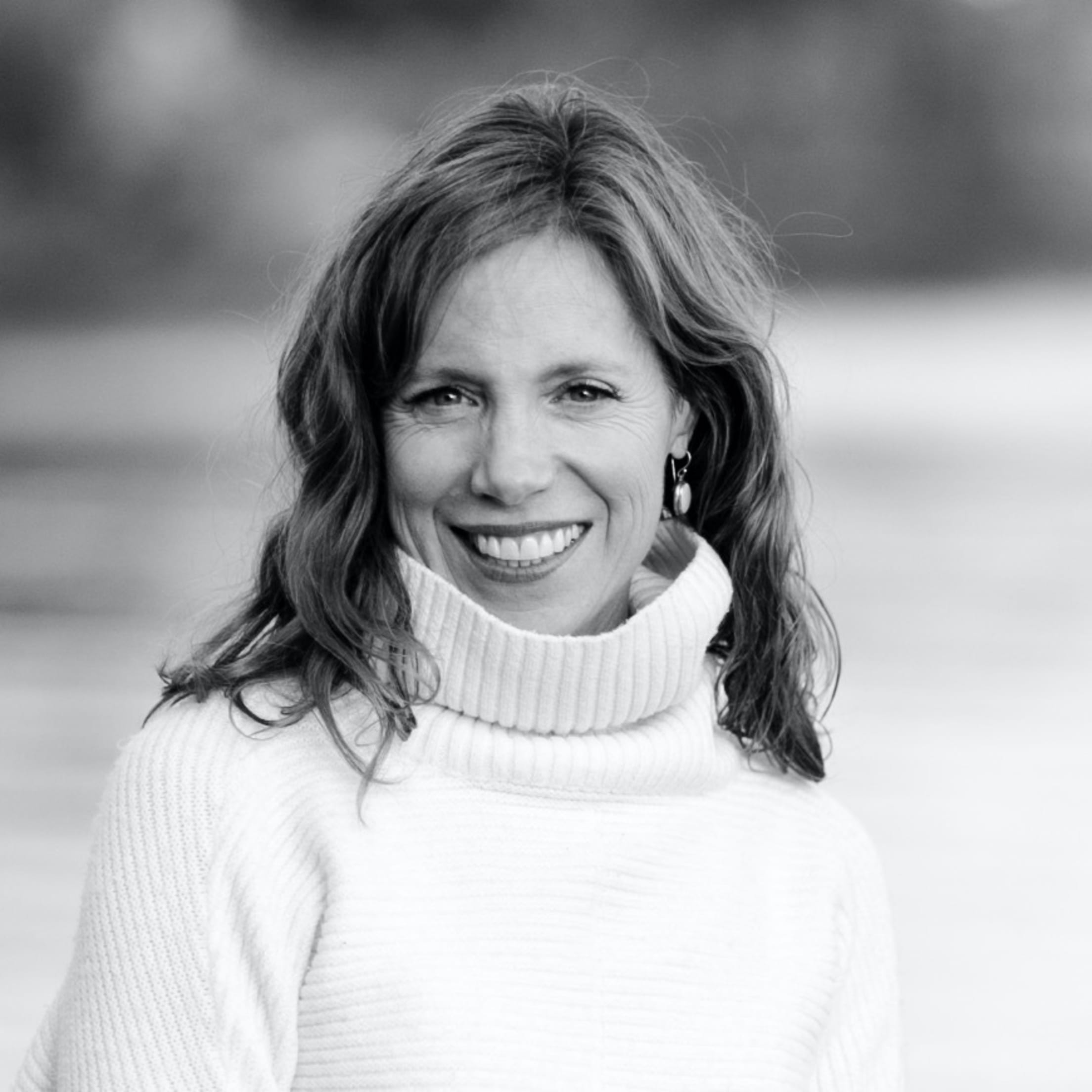 San Francisco Giants
Dauray Tannahill
Dauray Tannahill is the founder and owner of the Wildflower Apothecary, located in Sausalito, Calif. and Waimea, Hawaii. Wildflower Apothecary products are organic, hand-crafted and made with natural plant ingredients from local farmers and our own garden.
She caters to clients who desire custom, organic and seasonally made "farm-to-skincare" wellness products. Her "Wildflower in the Pink" sensitive line is dedicated to the Susan G Komen Foundation and the courageous women going through Breast Cancer, their recovery and post-care.
---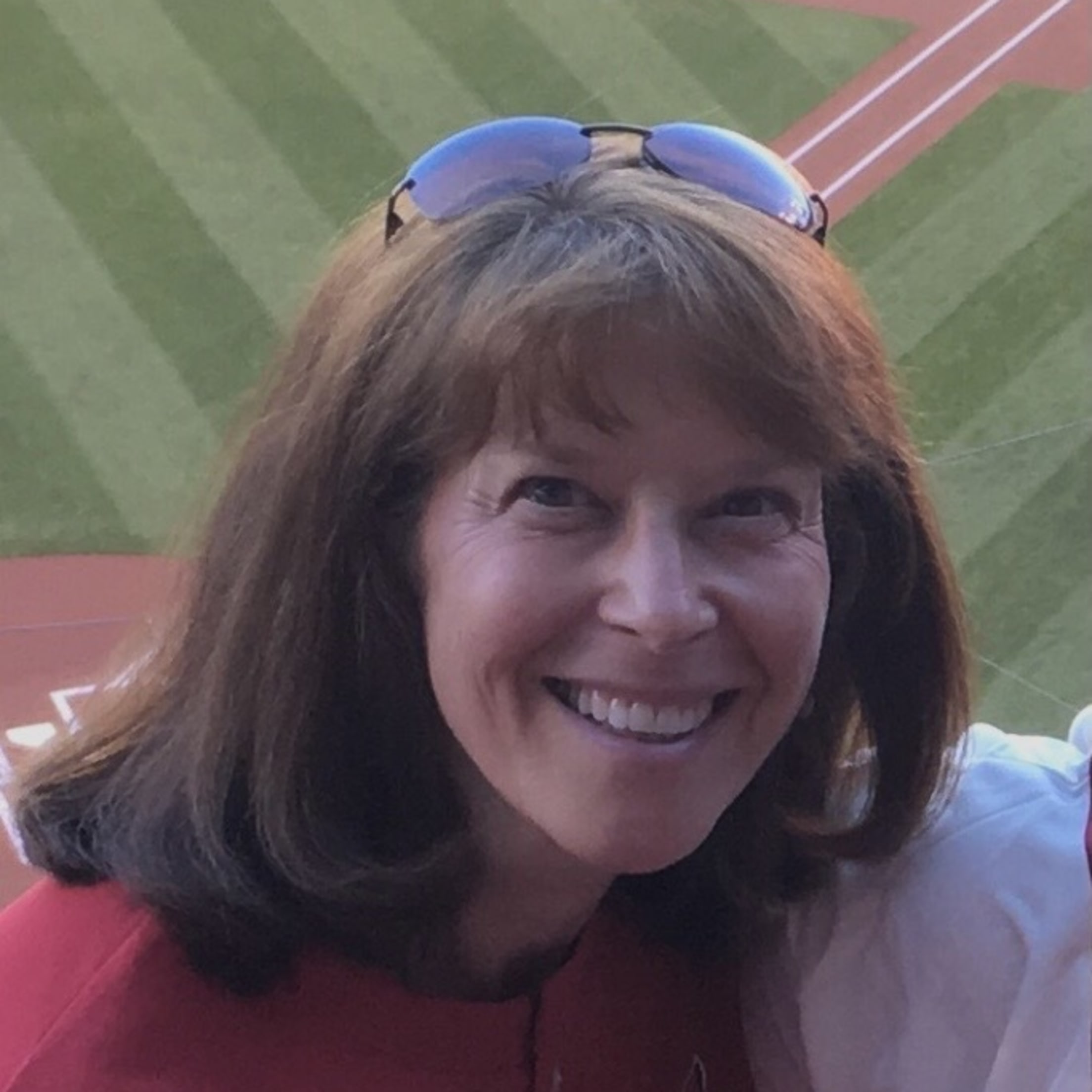 St. Louis Cardinals
Mindy Strauss
Growing up in St. Louis, going to baseball games with her dad and brothers, Mindy Strauss said she was "going to love sports or hate it." Lucky for the St. Louis Cardinals, she fell in love, and eventually found herself among the inaugural group of volunteers for the team's charity, Cardinals Care.
Since then, Mindy has dedicated more than 20 years supporting the foundation's mission of caring for kids, rarely missing an opportunity to serve.
However, in November 2019, life threw Mindy a curveball when she discovered a lump in her breast. When her doctor suggested she get a biopsy, Mindy agreed, but true to her selfless nature, she asked if it could wait until after she completed a half marathon that weekend where she was running as a fundraising Hero for St. Jude Children's Research Hospital. Shortly after crossing the finish line, Mindy started a new race when her biopsy revealed a triple-negative breast cancer diagnosis – a rare, and aggressive form of the disease.
"Hearing you have cancer is hard enough, but hearing 'aggressive' is really scary," Mindy recalled.
In January 2020, Mindy began 20 weeks of chemotherapy – a demanding journey riddled with hair loss and side effects, made even more challenging by the isolation of the COVID-19 pandemic. But in May, Mindy got to 'ring the bell' signaling the end of chemo. Shortly after, she proactively underwent a double mastectomy and reconstruction surgery, and today, doctors say there is no cancer left in her body.
While Mindy is beginning to regain her strength, she's walking before she can run (both figuratively and literally). There's always a chance that the cancer could metastasize elsewhere in her body, so she remains cautious in surveillance mode. But it's not stopping her from gearing up for her next St. Jude race – a 10K walk fighting childhood cancer – and a stint as the honorary captain of the Cardinals walk team at the 2021 Komen St. Louis MORE THAN PINK Walk. She's even discovered the power of sharing her story.
"I didn't talk about it or tell anyone at first…. But as I met more people through my support groups, I realized how much you can help others just by telling your own story."
Over the last year and a half, a lot has changed for Mindy Strauss, but it's safe to say that our beloved Cardinals family member is just hitting her stride.
---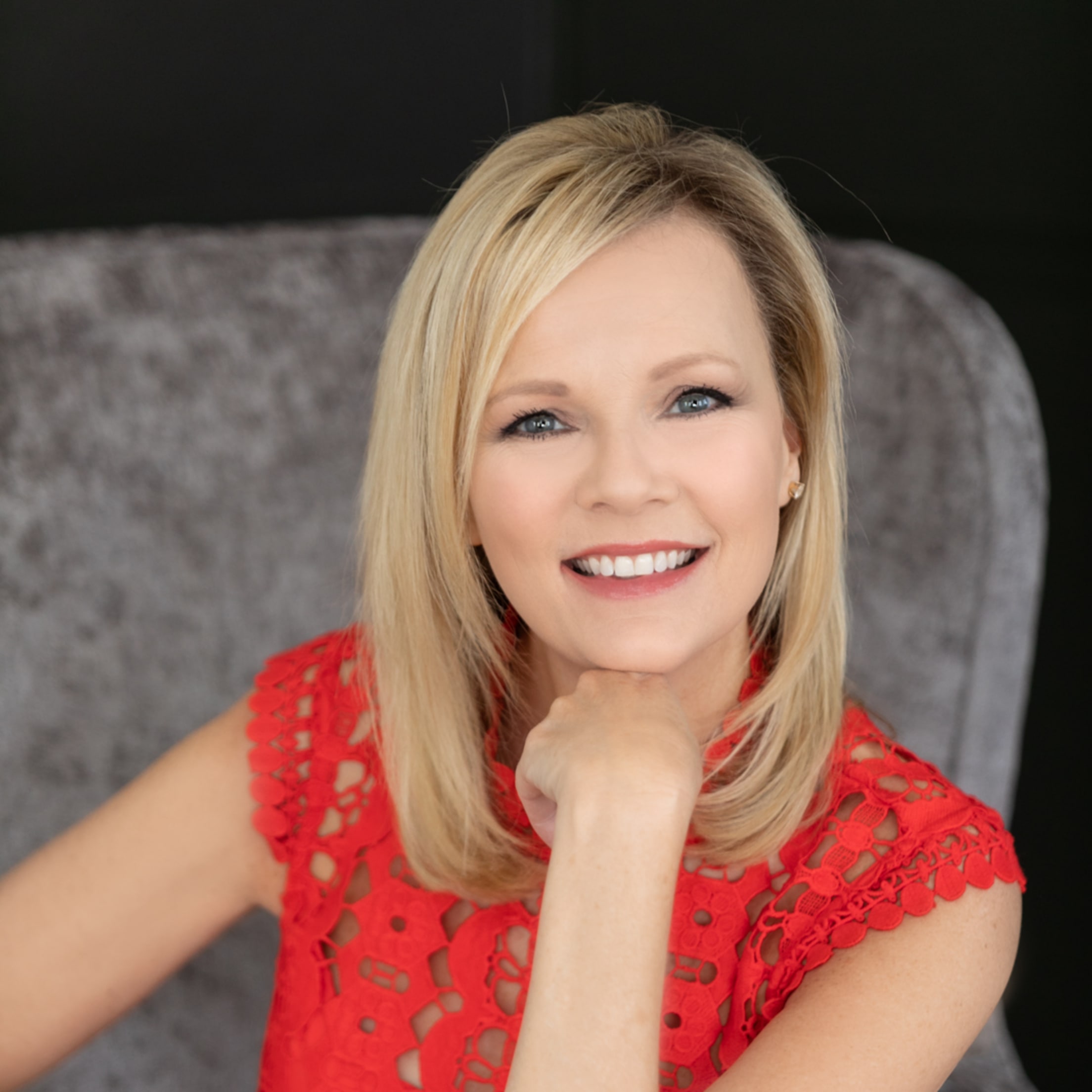 Washington Nationals
Lara Hopewell
Lara is a breast cancer survivor, community advocate and through her fundraising efforts raised more than one $1 million in cancer research fundraising.
She has also presented at numerous Inova Schar Cancer Institute (Inova Schar) events and breast cancer symposiums, serves on the Inova Schar Advisory Board and has been one of the most actively engaged SOS (Survivors Offering Support) mentors. At one point she set a record for the number of breast cancer mentees she had through the SOS program.