Taylor Swift's new album predicts '20 season
Miss Americana knows all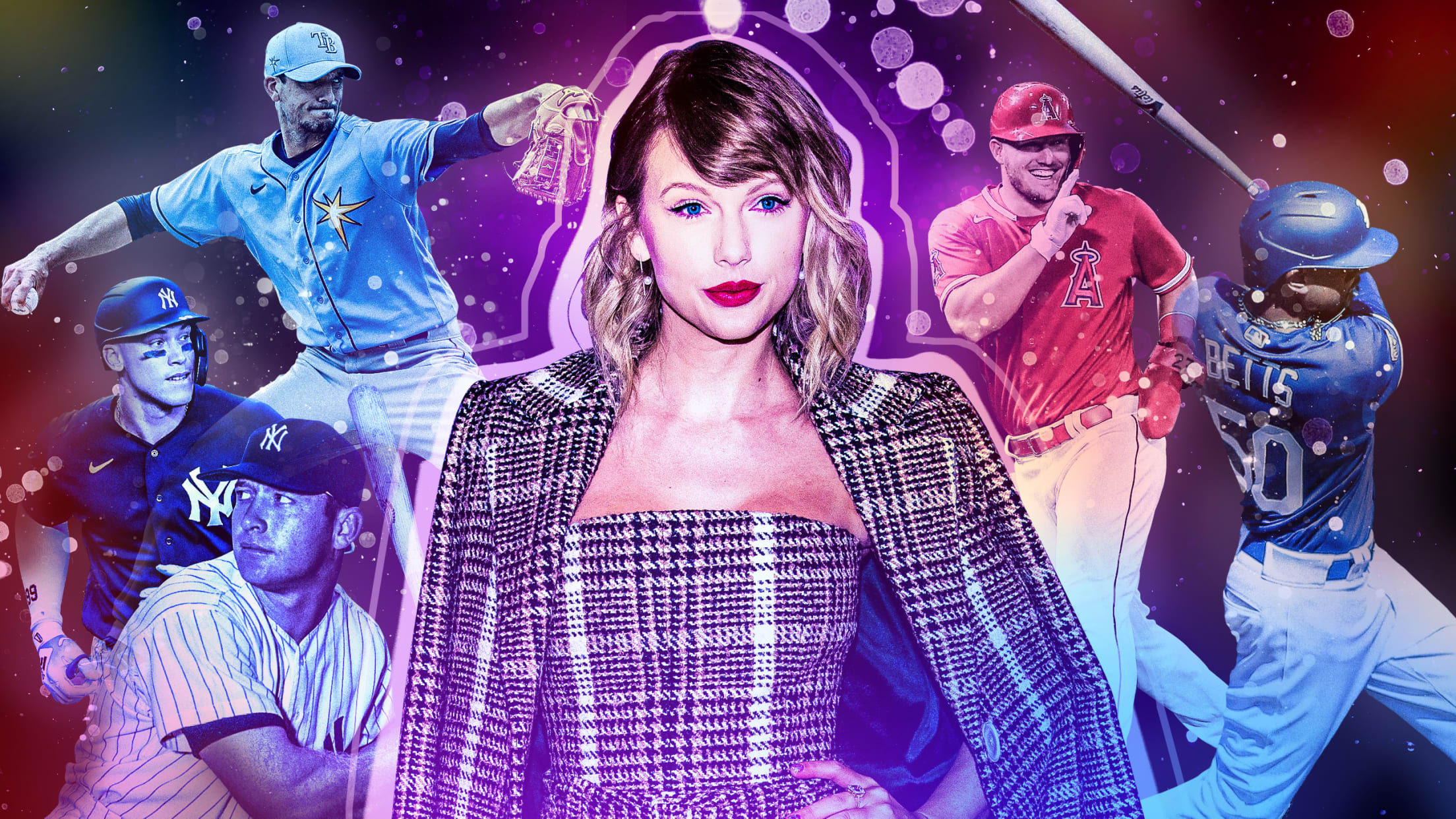 When Taylor Swift sits down to write a song, is she influenced by what is happening in the baseball world? Or does Swift use her songs to shape the game, with her album releases creating a butterfly effect that changes the very standings? Unfortunately, this is a chicken-or-the-egg situation, and
When Taylor Swift sits down to write a song, is she influenced by what is happening in the baseball world? Or does Swift use her songs to shape the game, with her album releases creating a butterfly effect that changes the very standings?
Unfortunately, this is a chicken-or-the-egg situation, and until Swift addresses this, we will likely never know the answer. Lest you think us silly, Swift and baseball have been tied together for her entire career. Proof? Here's your proof:
She may have cost the Indians a spot in the 2007 World Series when she was unable to perform before Game 5 of the ALCS.
Her album titles predicted the Giants' even-year World Series titles from 2010-14 (even if the 1989 tracklist was proof she was rooting for the Royals).
She even predicted the Vlad Jr. callup last season. So, of course -- of course -- Swift surprised everyone by announcing a brand new album to be dropped at midnight on Opening Day.
Surprise 🤗 Tonight at midnight I'll be releasing my 8th studio album, folklore; an entire brand new album of songs I've poured all of my whims, dreams, fears, and musings into. Pre-order at https://t.co/zSHpnhUlLb pic.twitter.com/4ZVGy4l23b

— Taylor Swift (@taylorswift13) July 23, 2020
If you think it's a coincidence, well, sorry, but you're wrong.
Let's break it down and guess what she may be saying about the upcoming season, track by track.
folklore will have 16 songs on the standard edition, but the physical deluxe editions will include a bonus track "the lakes." Because this is my 8th studio album, I made 8 deluxe CDs & 8 deluxe vinyls available for 1 week😄 Each has unique covers & photos https://t.co/zSHpnhUlLb pic.twitter.com/tG34e0MpgJ

— Taylor Swift (@taylorswift13) July 23, 2020
1. "The 1"
This song is obviously about Mike Trout. He is No. 1 in our hearts, No. 1 on the leaderboards and, perhaps, the song is predicting that he will get his first World Series title this year.
2. "Cardigan"
Another simple one. This song will make the argument that baseball cardigans need to make a comeback. We agree.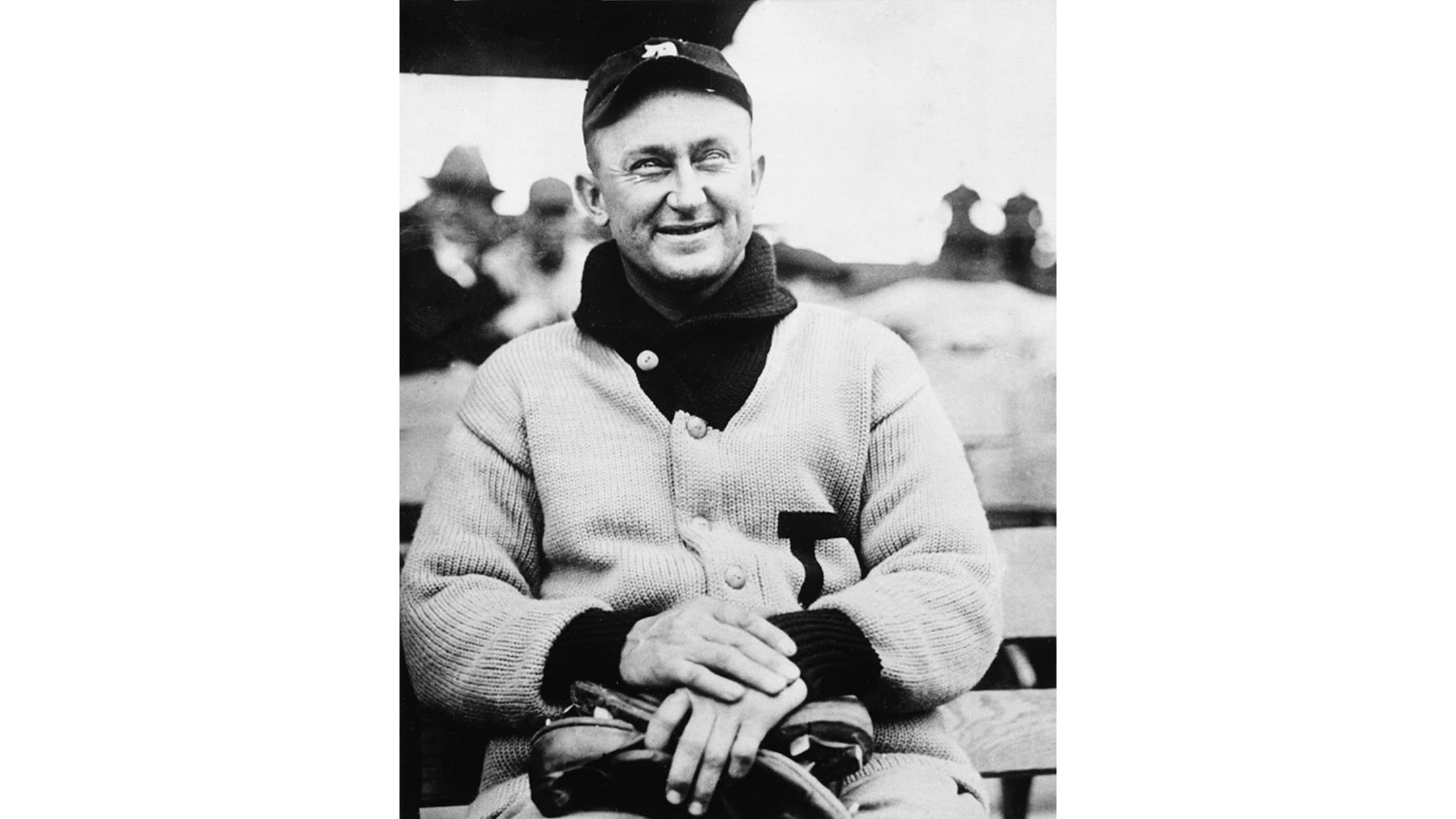 3. "The Last Great American Dynasty"
Definitely about the Yankees. The only question is if it will predict that the team will win the World Series this year, or if they won't.
4. "Exile"
What could this one mean? The title alone doesn't tell the story, but the fact that it features Wisconsin's own Bon Iver makes it all click into place.
Last year, Yasmani Grandal put up great numbers in a Brewers uniform, but left for Chicago as a free agent this winter. While the White Sox are not the Brewers' main Chicago rival, the two teams will face each other four times in the shortened season.
5. "My Tears Ricochet"
In one of the best moments from last season, Mets rookie superstar Pete Alonso was seen tearing up at first base after he broke the rookie home run record. This song is proof that Alonso's hits will continue to "ricochet" around the ballpark and he won't suffer a sophomore slump.
6. "Mirrorball"
If you were still wondering if we were stretching to connect this album to the Major League season, this is where there is no doubt. I mean, c'mon, the word "ball" is right there.
As for the mirror part, that seems to indicate that we will get a reversal of a previous season. But which one? The next song seems to answer that.
7. "Seven"
That's right, Swift is implying that this fall the Dodgers and Astros will meet in a rematch of the 2017 World Series. Only this time it's the Dodgers that will emerge victorious with their seventh World Series title.
8. "August"
No dog days of August this year. Instead, August will be the very heart of the season, with teams making their postseason push -- or falling by the wayside -- during a month that will represent nearly half the baseball season.
9. "This Is Me Trying"
This song is probably about bloopers -- the most fun part of any baseball game.
10. "Illicit Affairs"
Ah yes, a song about players breaking their nutritionist-prescribed diet of chicken breast and vegetables to scarf, like, a dozen cookies. Looking at you, Mets Cookie Club.
11. "Invisible String"
Swift is clearly a fan of curveballs, and Charlie Morton is one of the best at "pulling the string." This number predicts that the trio of Morton, Blake Snell and Tyler Glasnow will lead the Rays to the postseason.
12. "Mad Woman"
According to the always reliable "Answers.com" (where their sources are, honestly, who knows), Swift is a Phillies fan. So, obviously, "Mad Woman" is about how she felt when the Phillies played sub .500 baseball in August and September and fell out of the postseason race.
13. "Epiphany"
Many baseball analysts are realizing that the Reds are going to be a serious force in the NL Central this year. Which proves that Swift's 2012 release, "Red," was, in fact, a concept album about the 1970s Big Red Machine. (Note: Probably not true.)
14. "Betty"
"Betty" will be getting its release just days after news broke of Mookie Betts' 12-year extension with the Dodgers. She clearly had inside intel.
15. "Peace"
While Swift has famously had many of her own beefs with celebrities in the past, here she predicts there will be no further altercations between the Reds and Pirates in 2020. Which, honestly, is a relief.
16. "Hoax"
Ah, leaving the most controversial song for last. This song is proof that saying "no-hitter" in the middle of one won't, in fact, jinx it.
Bonus Track: "The Lakes"
While many expected the Indians and Twins to be good this year, Swift's belief that the other Great Lakes team -- the Tigers -- will have a solid year has many around the baseball world stunned.
Michael Clair writes for MLB.com. He spends a lot of time thinking about walk-up music and believes stirrup socks are an integral part of every formal outfit.