Did Taylor Swift cost the Indians the 2007 World Series?
Ten years ago, the Red Sox played a classic seven-game ALCS against the Indians en route to the 2007 World Series title. Thanks in large part to Series MVP Josh Beckett, they overcame a 3-1 deficit, staving off elimination in Cleveland in Game 5 before winning back-to-back games at Fenway Park to win the pennant.
The funny thing about Cleveland's Game 5 loss is that some of the blame can be placed on one of the most unlikely sources -- Taylor Swift.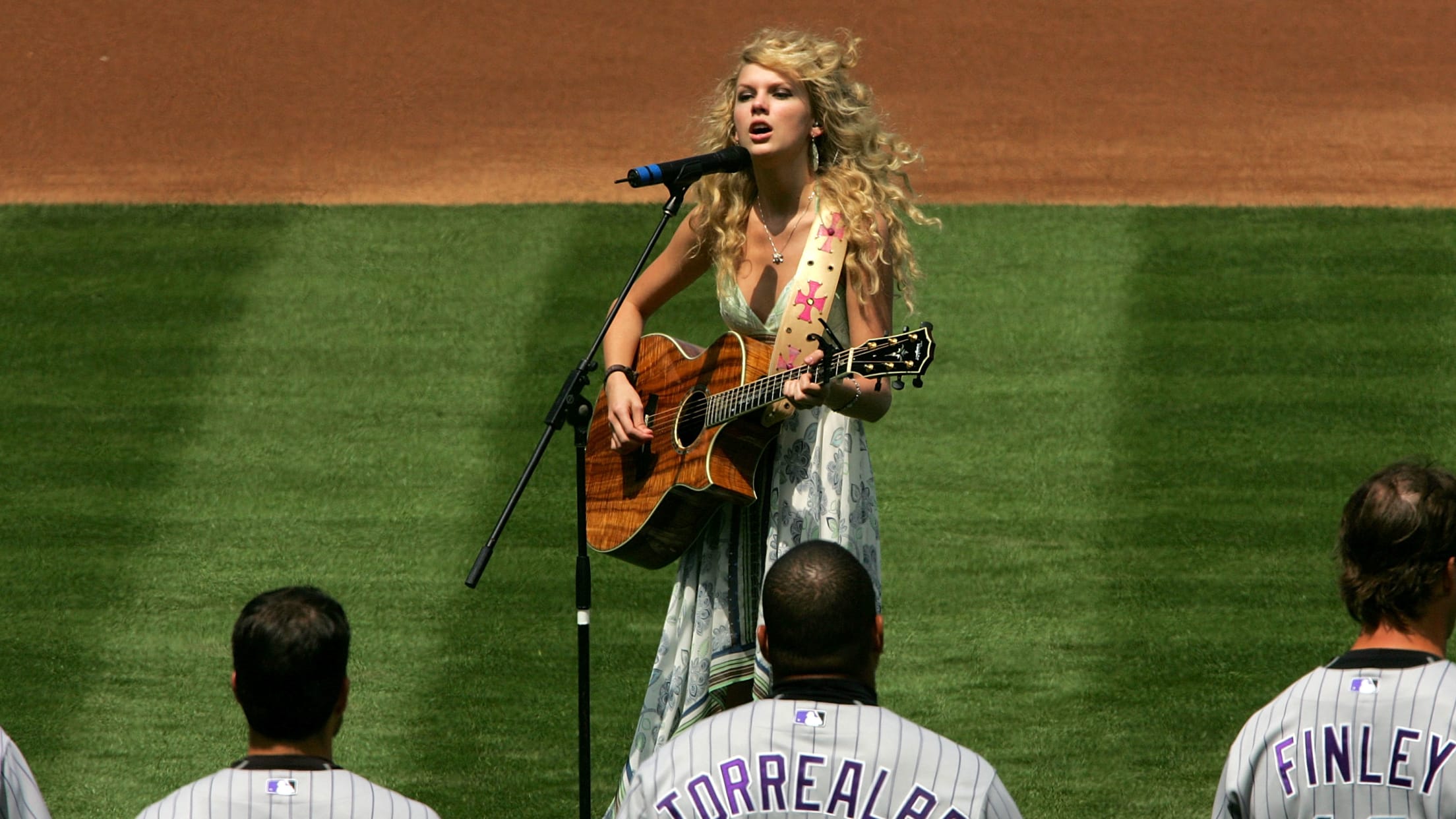 Swift might not have been the megastar that she is today, but she was already an award-winning artist in high demand, and she had actually sung the national anthem at Dodger Stadium on Opening Day (as seen above). So, the Indians had invited Swift to perform The Star-Spangled Banner on Oct. 18, 2007, prior to their showdown against Beckett and the Red Sox in Game 5.
However, a monkey wrench was thrown into the plans. Swift was unable to play, and the Indians had to scramble for a singer. Their choice? Country singer Danielle Peck, who just so happened to be Beckett's ex-girlfriend.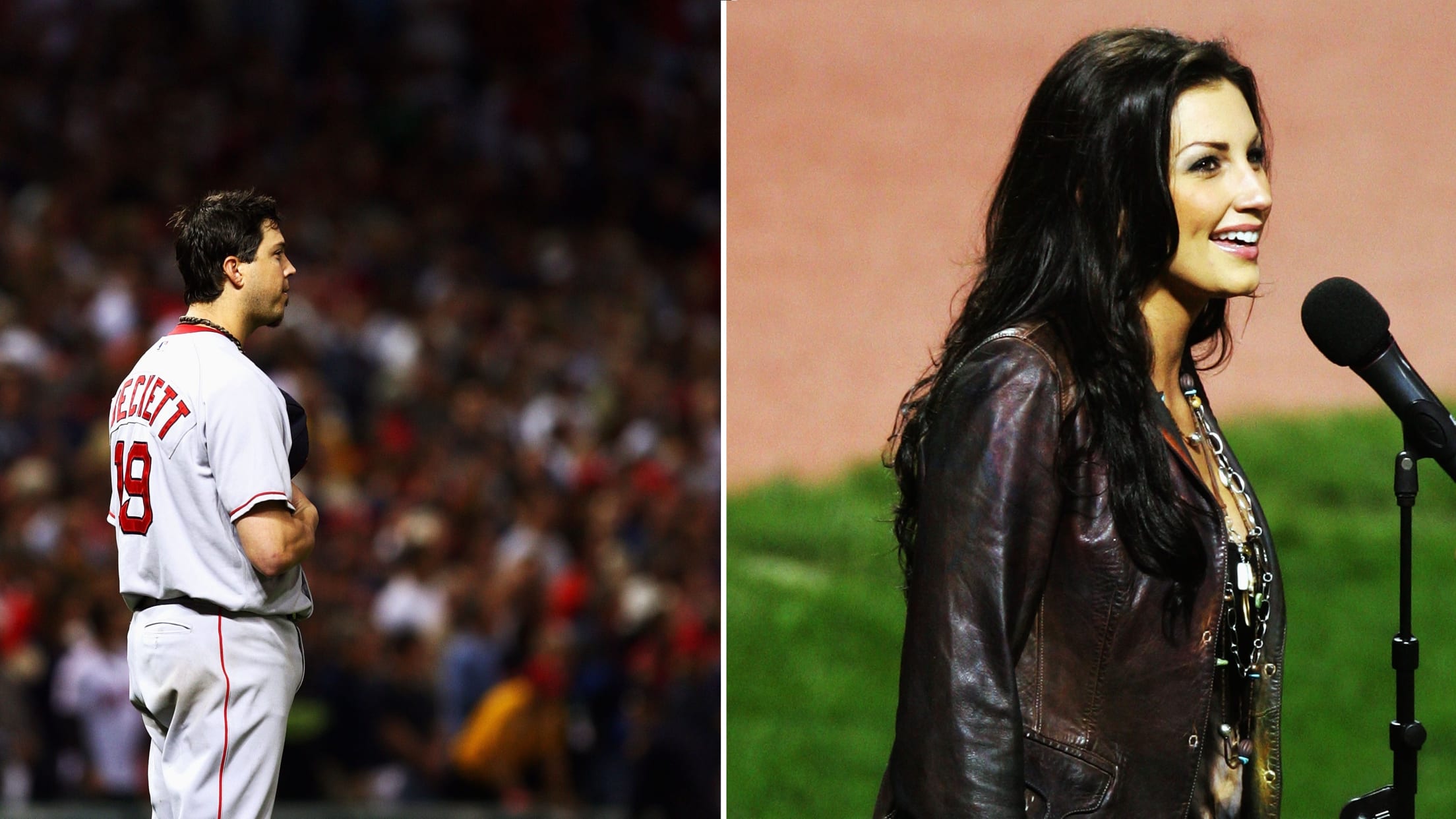 A minor controversy ensued. Were the Indians trying to mess with Beckett, who had beaten them in Game 1? Was this all just a bizarre coincidence? And where the heck was Taylor Swift?
The Indians insisted that there was nothing nefarious afoot, but regardless, Red Sox third baseman Mike Lowell thought it only made Beckett more determined to win. "Knowing Beckett as long as I do, he has a chip on his shoulder, anyway," he told MLB.com's Anthony Castrovince. "So putting his ex-girlfriend out there kind of helped Josh. He didn't need extra motivation, but they provided it.
The Red Sox ace dazzled with eight brilliant innings of one-run ball, and Boston won, 7-1. Beckett clearly wasn't bothered by Peck's presence, even telling pitching coach John Farrell, "Just for the record, I broke up with her."
Ten days later, the Red Sox were World Series champions. As for Swift? Well, during the next postseason, she did grab the limelight, as she sang the national anthem at Game 3 of the 2008 World Series between the Phillies and Rays at Citizens Bank Park.
The Phillies, of course, went on to capture that World Series title. Was it an omen? Perhaps, just to be safe, Cleveland should invite Swift back as it tries to win in 2017.
For more on Boston's incredible comeback, check out the full oral history of the 2007 ALCS here.