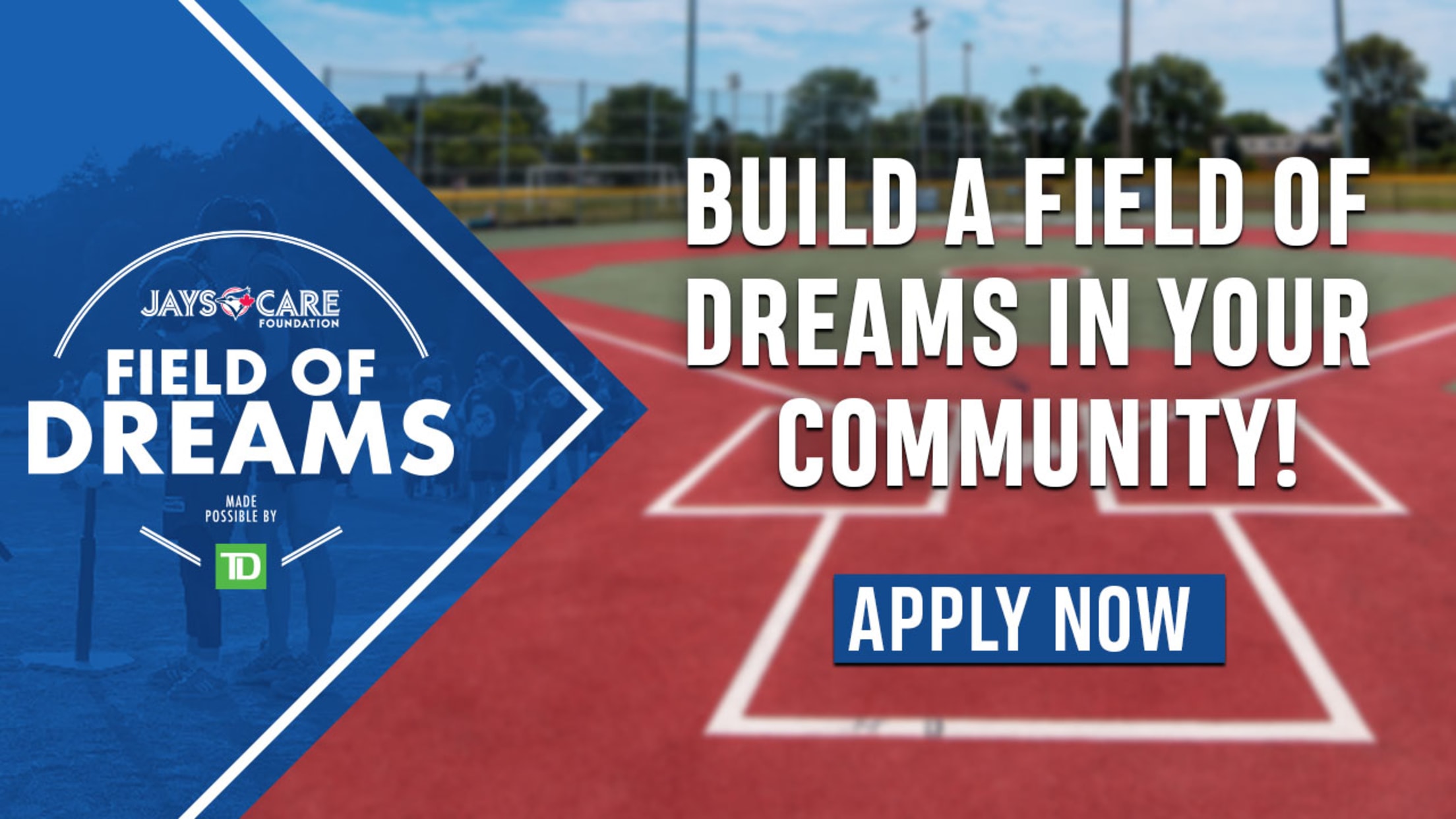 The 2024 Field Of Dreams Application Cycle is Now Open!
To play is to learn! Now, more than ever, it is vital for kids to have spaces where they can safely play, connect, and learn. Kids should be proud of the places where they play while having the opportunity to learn life skills and participate in an important step in their socialization. Field Of Dreams made possible by TD is Jays Care's granting program for infrastructure dedicated to youth life-skill development and physical activity. The Field Of Dreams program provides funding to design, refurbish and build safe spaces for children and youth to play baseball, develop life skills and learn from positive role models. In past 10 years, Jays Care has invested nearly $15 million in 163 safe spaces across 10 provinces and two territories.
If you're looking to build or refurbish a diamond in your community, apply now for a Field Of Dreams grant!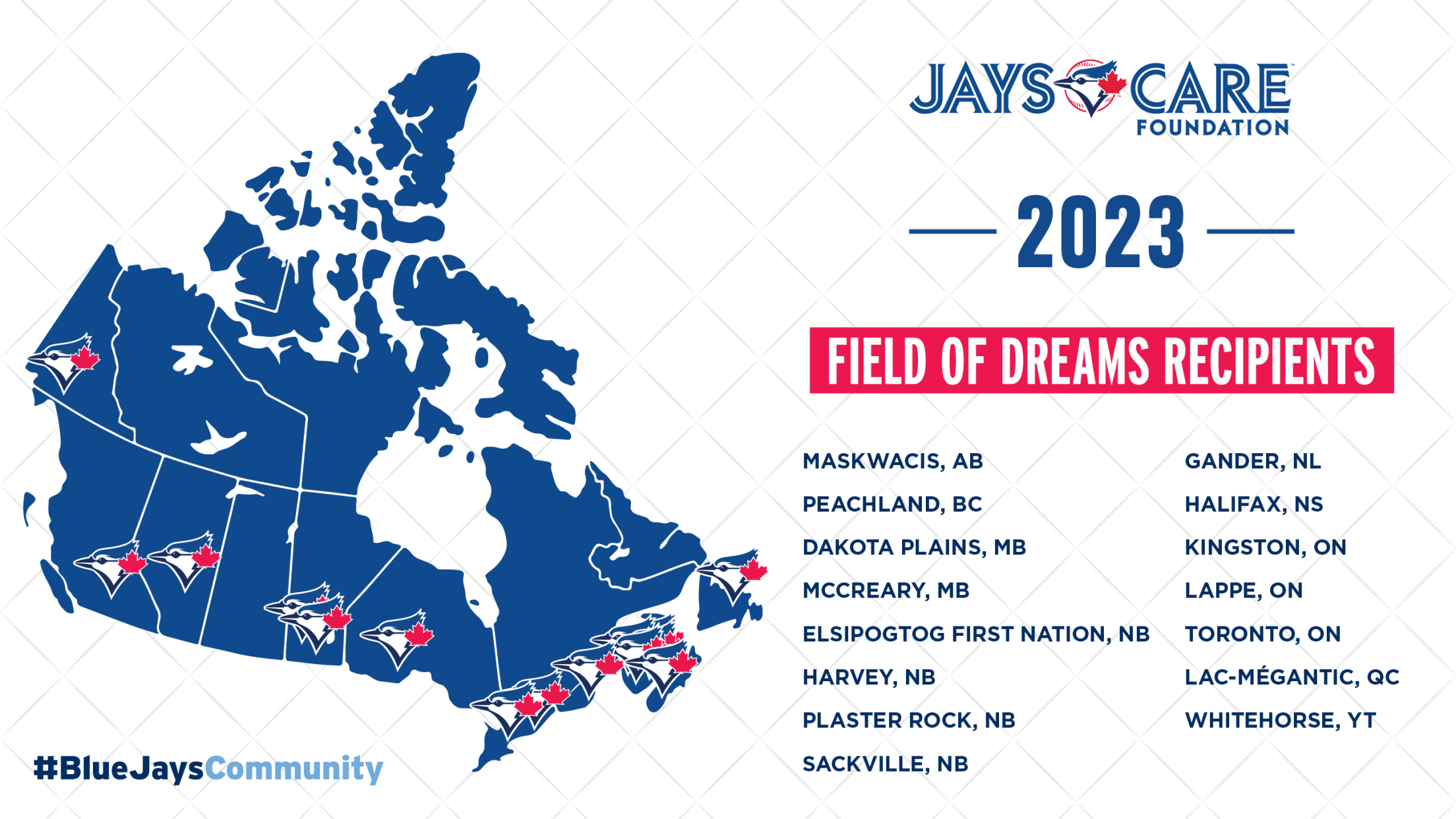 At Jays Care, we believe that play is a transformative tool to help children and youth reach their potential. An opportunity gap exists in marginalized communities across Canada and many children step up to the plate with two strikes already against them. We help level the playing field by bringing life-changing play-based programming to the kids who need it most. Learn more about our work across our Blue Jays Community, as we build a Canada where every child has the opportunity to grow, learn and develop through play.