Little League Canada, Baseball Canada, and Jays Care all care deeply about ensuring that baseball is accessible to all children and youth. That's why we work together to make Challenger Baseball possible. Challenger Baseball is an adaptive and inclusive baseball program that ensures that athletes with cognitive and/or physical disabilities have lots of opportunities to play, develop, learn and compete.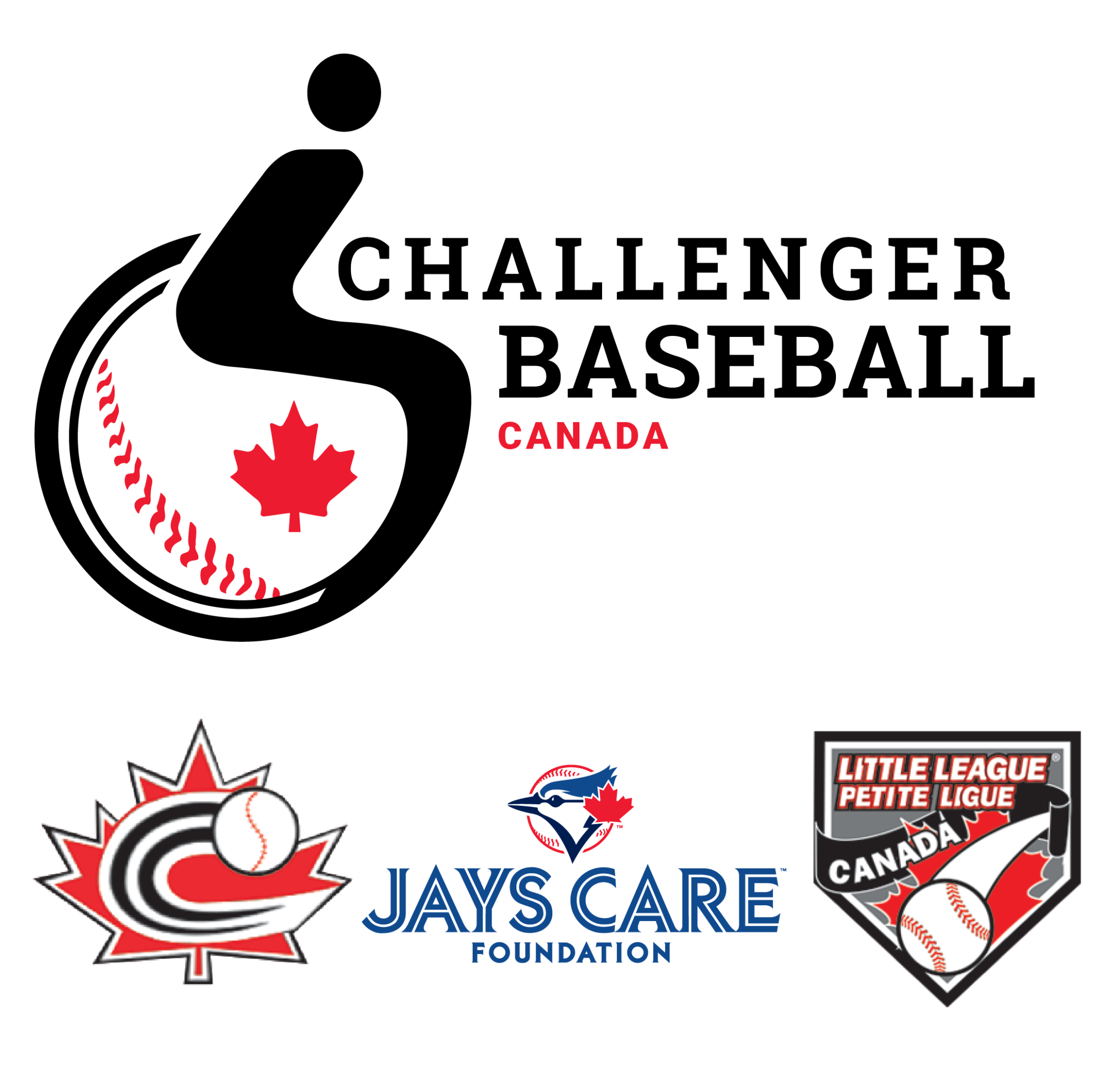 COMPLETE YOUR ANNUAL CHALLENGER BASEBALL LEAGUE REGISTRATION FOR 2023
Fantastic! You've been changing lives for ages and we can't wait to work with you and learn from you. If you are planning to run your league in 2023, please take a few minutes to fill out our new annual Challenger Baseball League Coordinator registration form.
Last year we spoke with dozens of Challenger Baseball league coordinators to find out how we can make their lives easier and this new, streamlined registration process is just one of the innovations we are introducing. In order to be sanctioned in 2023, all you have to do is fill this form which requires League Coordinator contact details, 2023 projected athlete numbers (charter), and a review and attestation of the Challenger Baseball Standards of Practice Agreement. All Challenger Baseball leagues in Canada are required to register through this portal annually. Your registration will be reviewed by Little League Canada, Baseball Canada, Challenger Baseball International and Jays Care Foundation (the four governing organizations the set and review the annual standards for Challenger Baseball).
All sanctioned Challenger Baseball leagues across the country are required to complete this form annually. By filling it out, you will gain access to:
A specialized adaptive Blue Jays equipment kit to top up your existing kits
Access to a sustainability grant of $35/per athlete regularly involved in the program
Exclusive Blue Jays opportunities to celebrate athletes, Coaches and Buddies in your league
Permission to use Challenger Baseball and Jays Care marks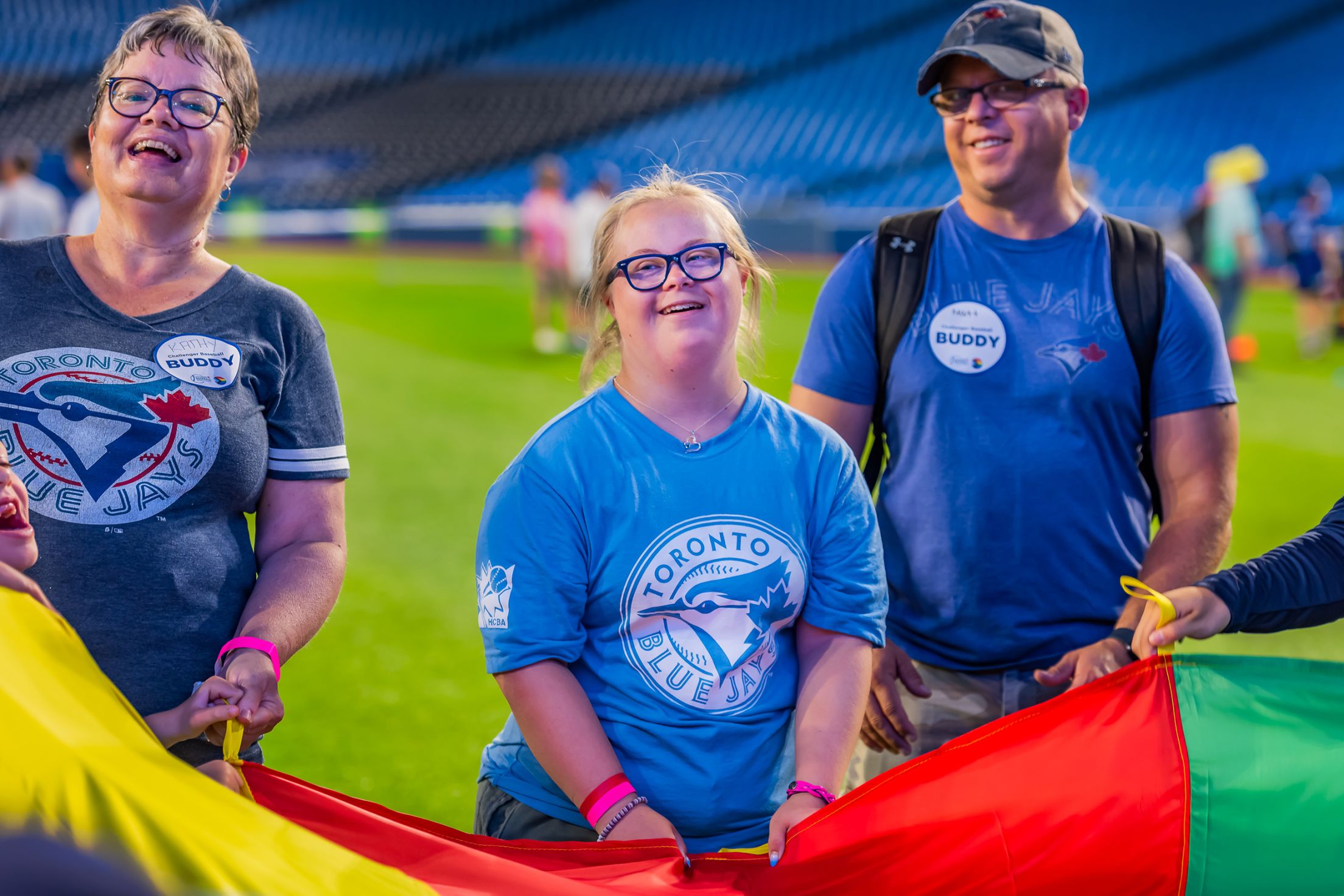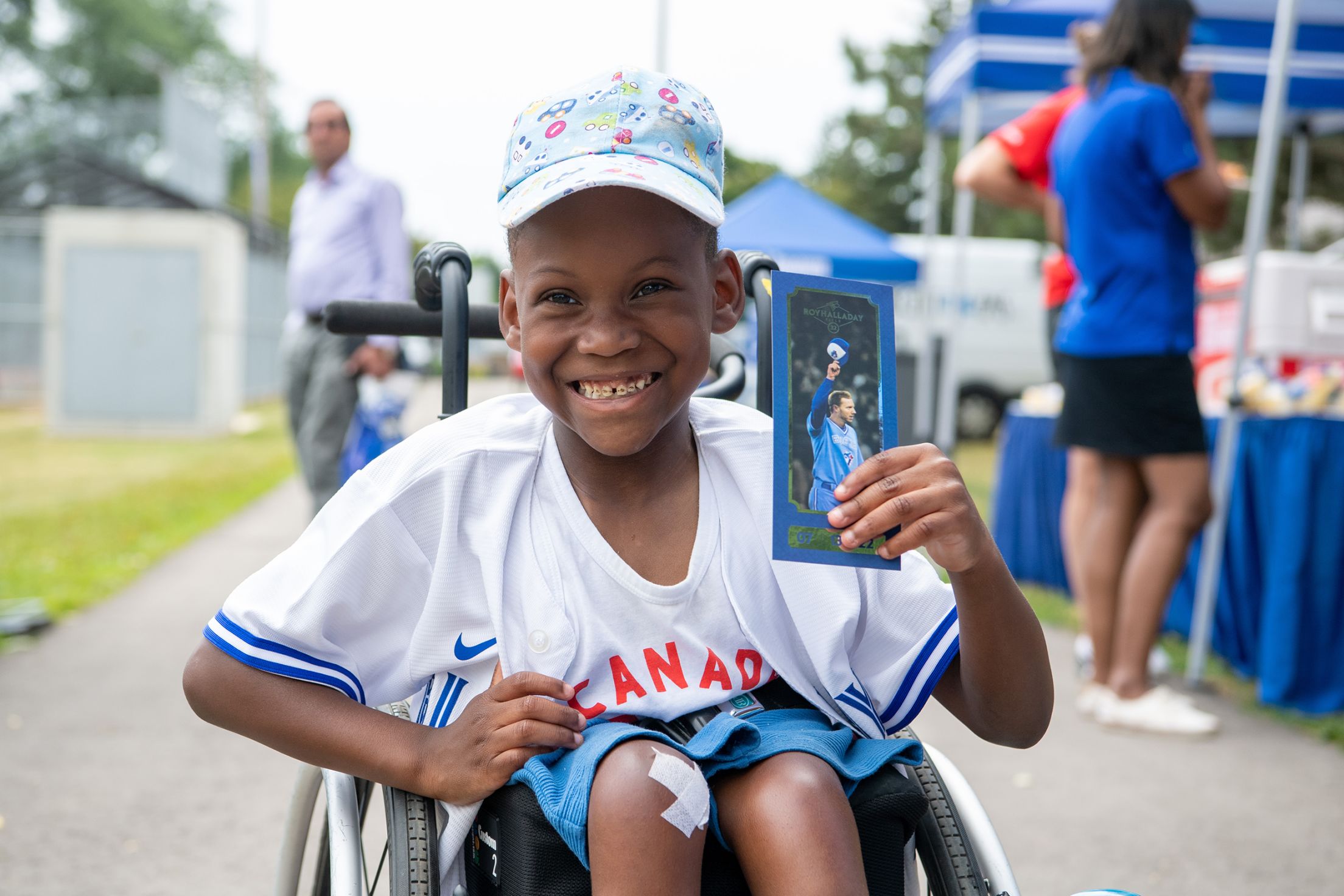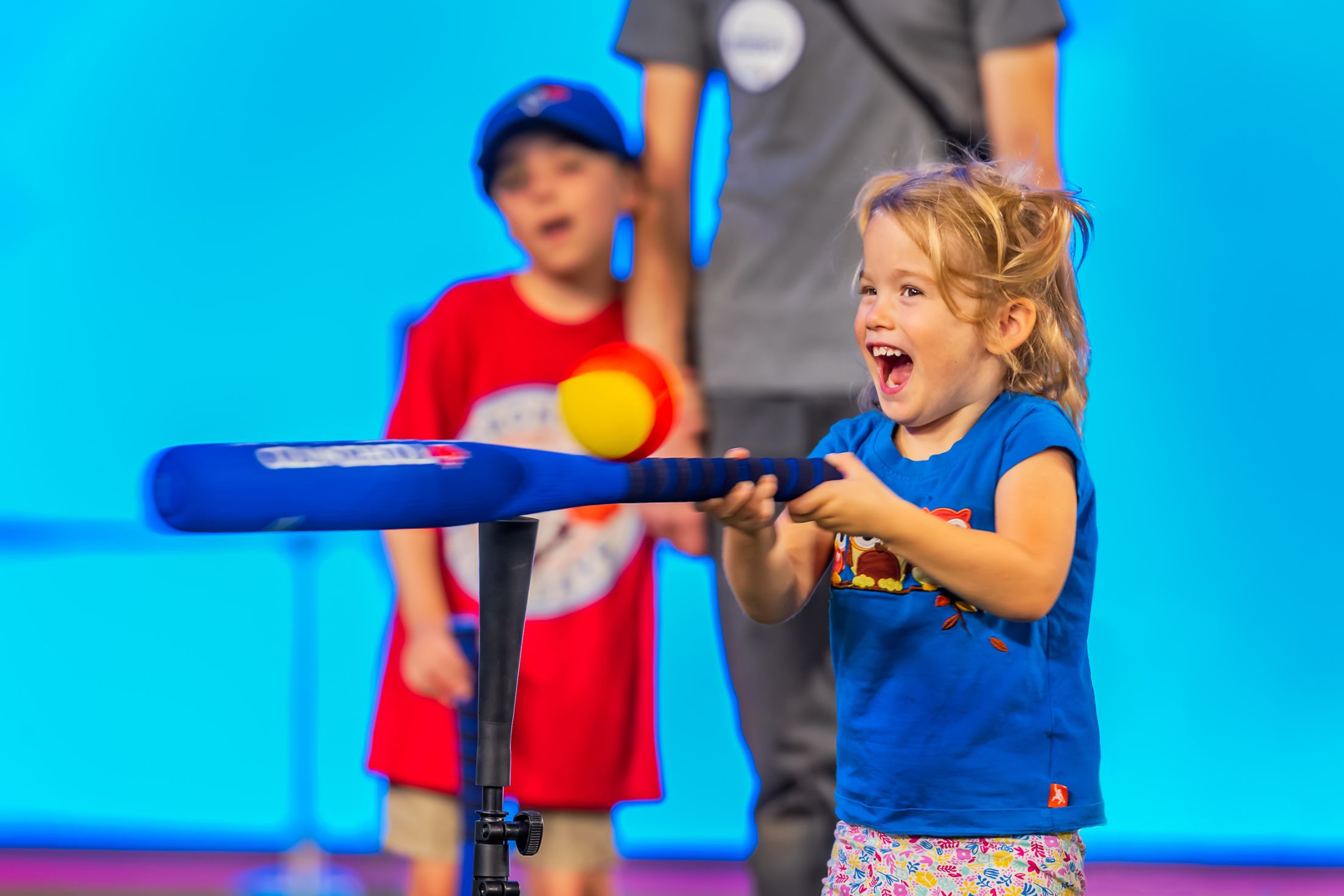 FIND AN EXISTING LEAGUE TO JOIN AS A VOLUNTEER OR AN ATHLETE
Thank you for your interest in joining Challenger Baseball! Athletes and volunteers are the backbone of Challenger Baseball and we're so excited to have you interested in joining the "team!"
VOLUNTEERS: Challenger Baseball volunteers often report that this is one of the best experiences of their life. We hope you feel the same way. Some leagues have more than enough volunteers, while others are actively seeking additional volunteers to join their roster. Volunteers are expected to support the full season (approximately 1 practice per week for up to 12 weeks). Volunteers who are 18 years or older need to complete a police record check before they are able to support a league.
ATHLETES & FAMILIES: We are thrilled you want to join our roster. Challenger Baseball is a wonderful place to be for athletes of all abilities. All leagues run on slightly different schedules and are run by dedicated volunteers who will make every effort to bring you onto the team for the next available season.
Your first step to joining a league is finding out if there is an existing league near you. Scan the list of leagues below. If you find one near you, click it and send a message directly to the League Coordinator letting them know that you want to join as a volunteer or as an athlete. They will aim to respond within two weeks. If you can't find a league near you, consider starting a new league in your area (hyper link to section below – Interested in Launching a New League in your area?). Jays Care will help you every step of the way!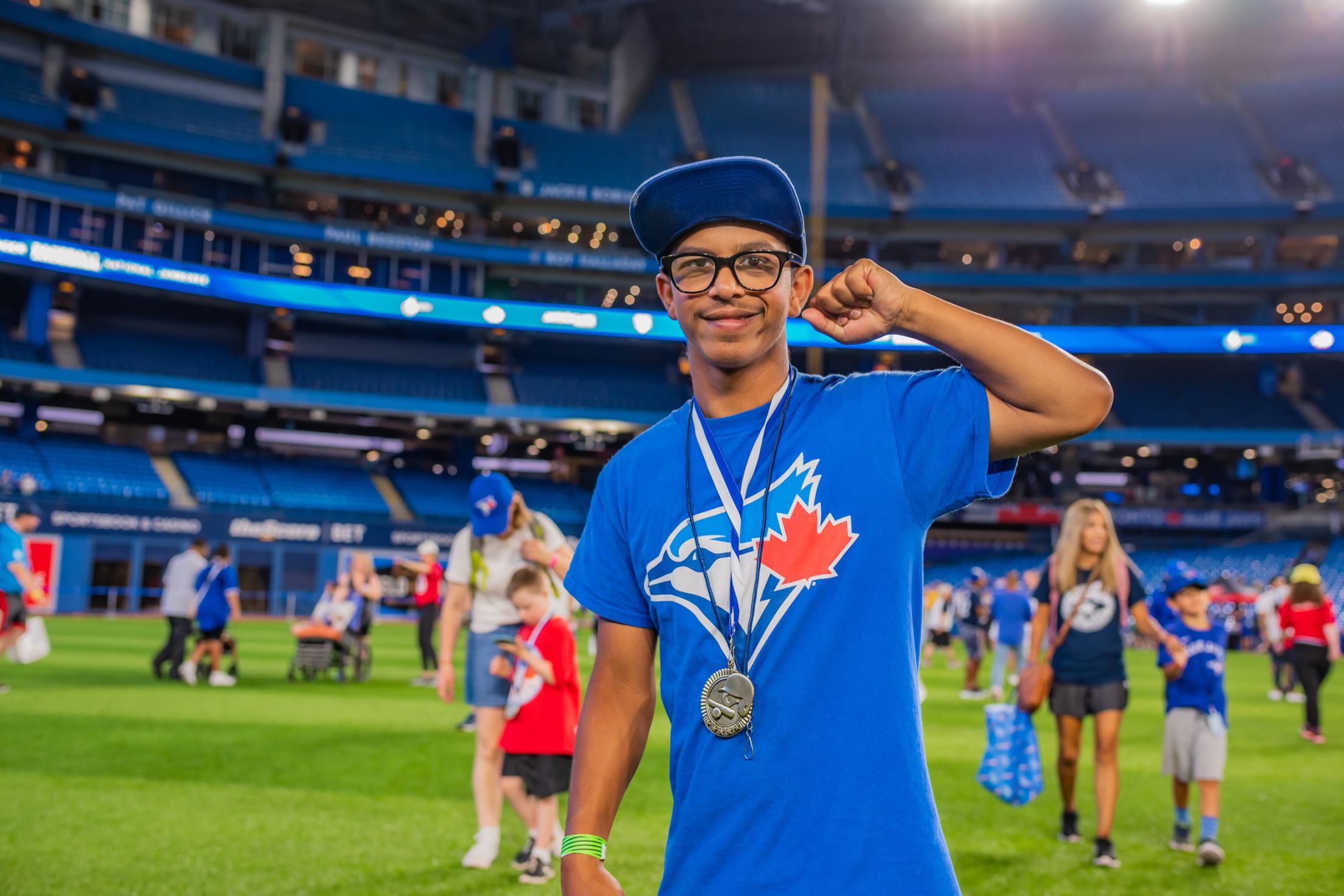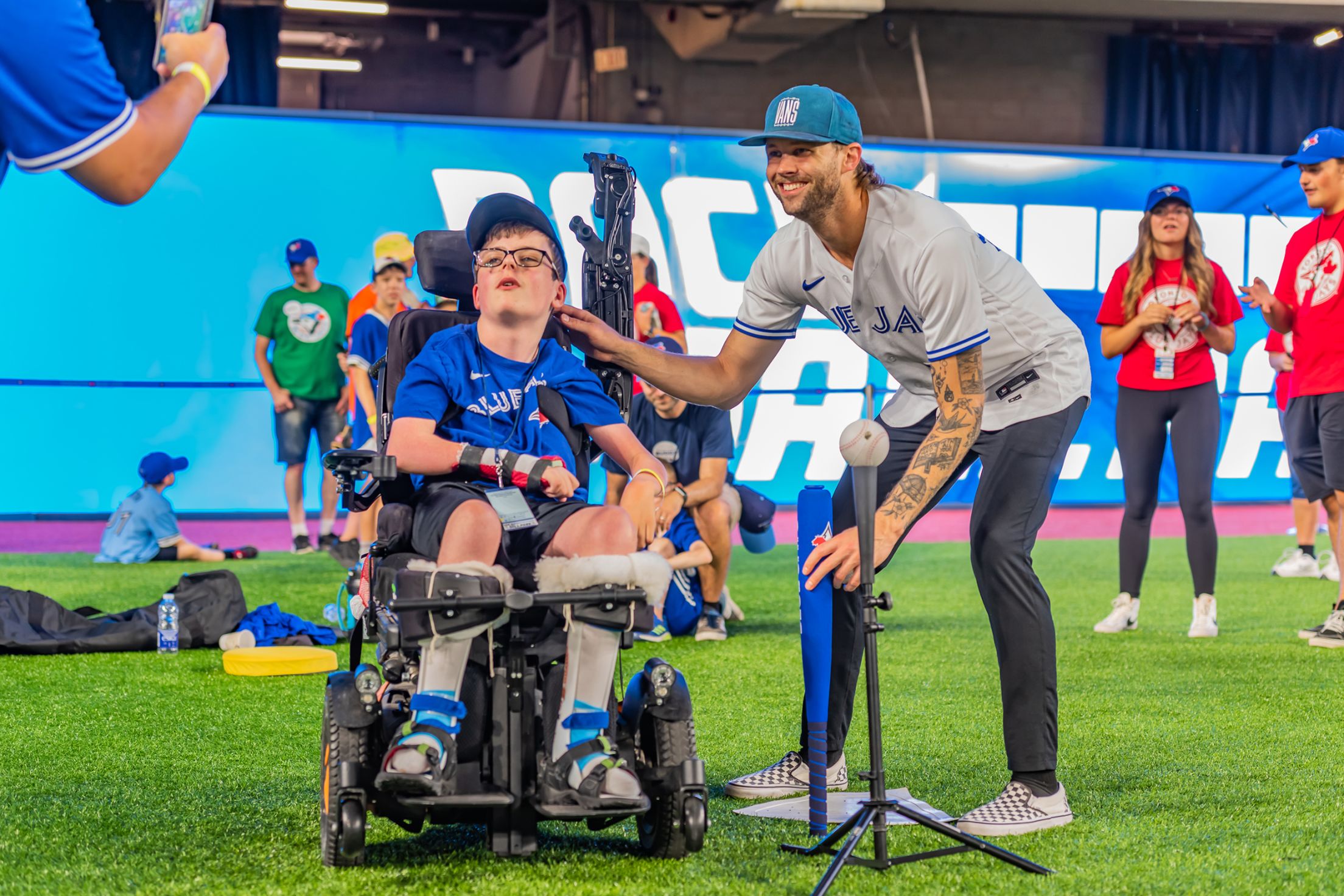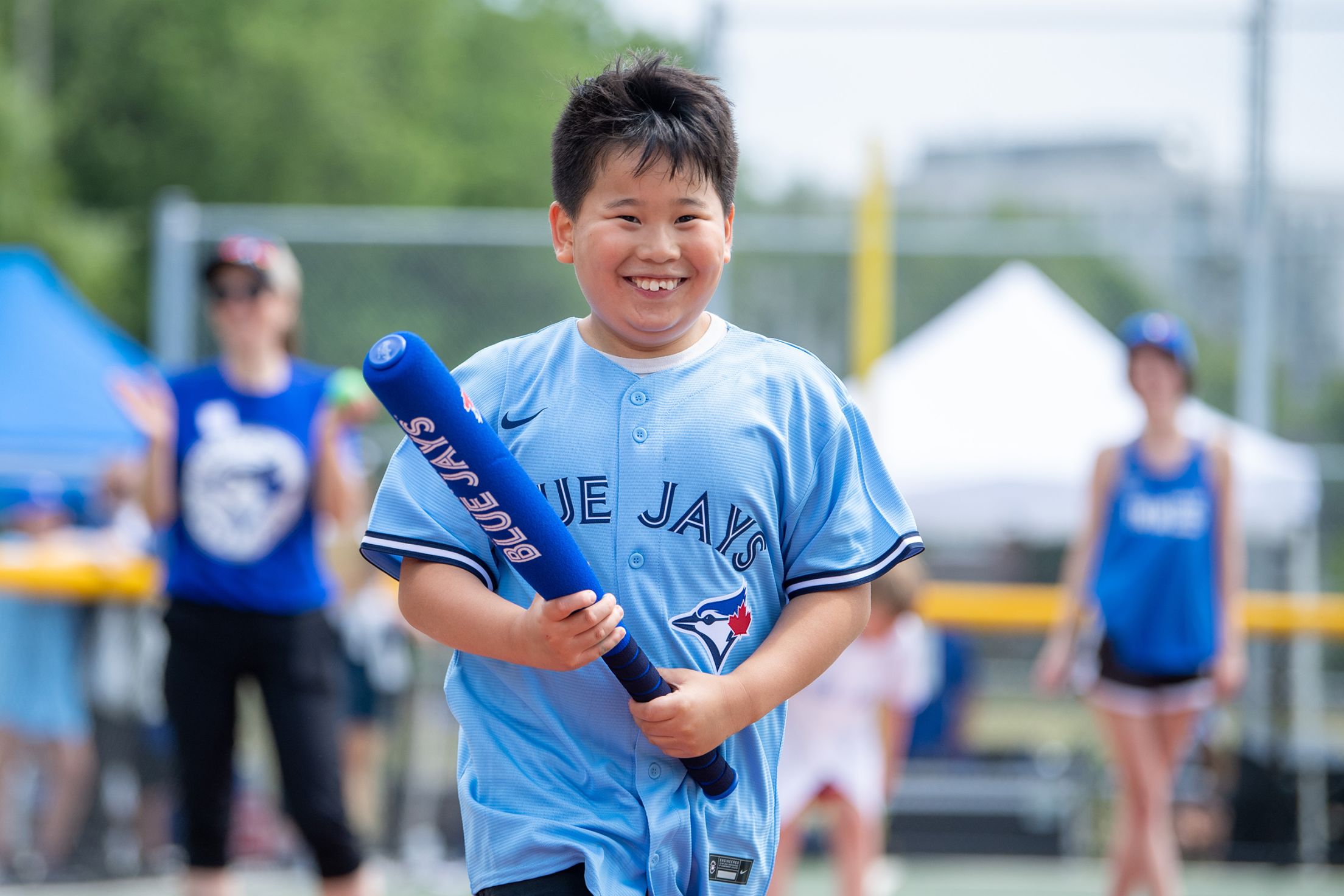 INTERESTED IN LAUNCHING A NEW LEAGUE IN YOUR AREA?
Incredible! Children and youth living with disabilities benefit dramatically from access to inclusive sport and recreation opportunities and there are too few available right now. By starting a new league, you can make a tremendous difference in your community and the Jays Care team will be there to help you every step of the way. It's easy to become a Challenger Baseball League Coordinator:
Join us for a virtual webinar
Recruit some additional volunteers from your neighbourhood
Find 10 or more athletes living with disabilities who want to play ball, and be part of a team
Join us for a dynamic coach training
Commit to at least 2 hours of baseball each week for 6 to 8 weeks
As a Challenger Baseball League Coordinator, we'll send you:
A League Coordinator Kit (comes with Coordinator shirt, Challenger Baseball Coaching manual, cutting edge communication resources proven to support athletes with complex disabilities, and supplies to take your program to the next level.
A specialized equipment kit,
Blue Jays t-shirts and hats for your coaches and athletes,
A best-in-class coaching manual, and
We'll be there to support you every step of the way. It's really that easy!
The deadline to register your interest in starting a Challenger Baseball league for the 2023 season has passed. However, we're excited to announce that registration will reopen in 2024. In the meantime, we encourage you to explore our website for more Challenger Baseball information and resources.
If you have any questions, please contact [email protected]. We can't wait to welcome you to our growing community of passionate individuals!