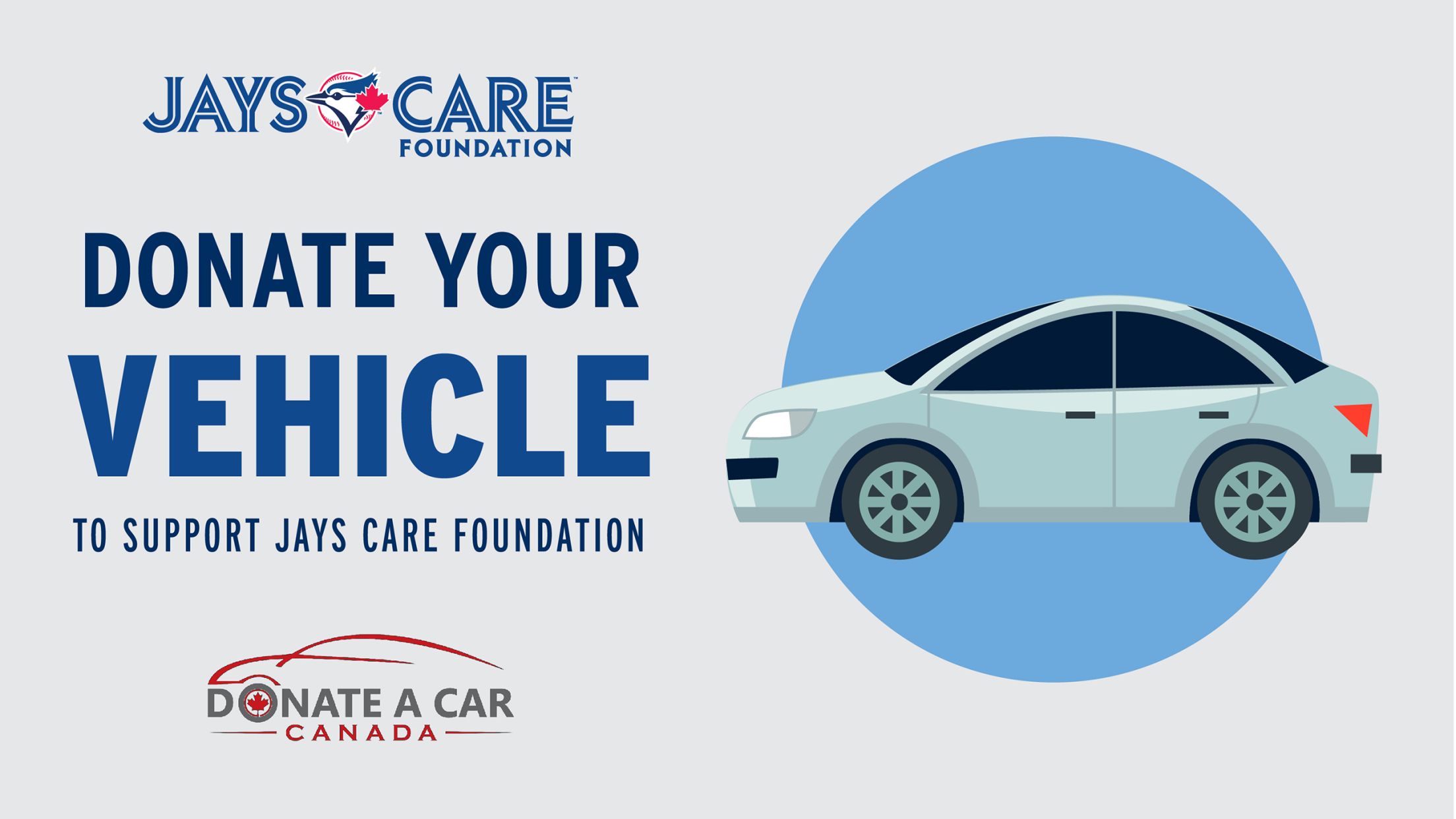 #BlueJaysCommunity, You Can Now Donate a Car, Truck, RV, Boat, or any Motorized Vehicle to support Jays Care Foundation!
Do you have a vehicle that you do not know what to do with? Recycle your unwanted automobile and donate the proceeds to Jays Care Foundation.
By donating your motorized vehicle, you are raising important funds to help children and youth have access to transformational sport and recreation opportunities in partnership with Jays Care Foundation.
Donate A Car Canada will take your unwanted vehicle and give Jays Care Foundation the proceeds from the sale or scrap. They will take nearly any kind of vehicle, in a range of conditions. Often they can pick it up at no cost to you.
When you donate to Jays Care, you are enabling children facing barriers, including girls, youth living with physical and/or cognitive disabilities, Indigenous youth, and youth facing poverty, to participate in extracurricular programming in person and virtually in association with Jays Care.
Here's How Donating a Vehicle Works:
Visit the Donate a Car web site or call 1-877-250-4904 to speak with a representative from the Donate a Car foundation directly!
Schedule your free and convenient pick-up at no cost to you!
Receive a tax receipt and help support children and youth in Jays Care programming across Canada.
Whether or not your car, boat or other vehicle donation is operational, your donation has the potential to create significant impact in communities across the country. Your donation will help make play the ticket to a happy and healthy future for children and youth in communities Jays Care serves from coast to coast to coast.
To find out more, please visit Donate A Car Canada
Frequently Asked Questions:
To learn more about Frequently Asked Questions regarding the Donate A Car Program, please visit this page.
If you have any additional questions regarding the process or anything related to donating your vehicle, please feel free to contact [email protected].