10 Best Trade Deadline Moves in Baseball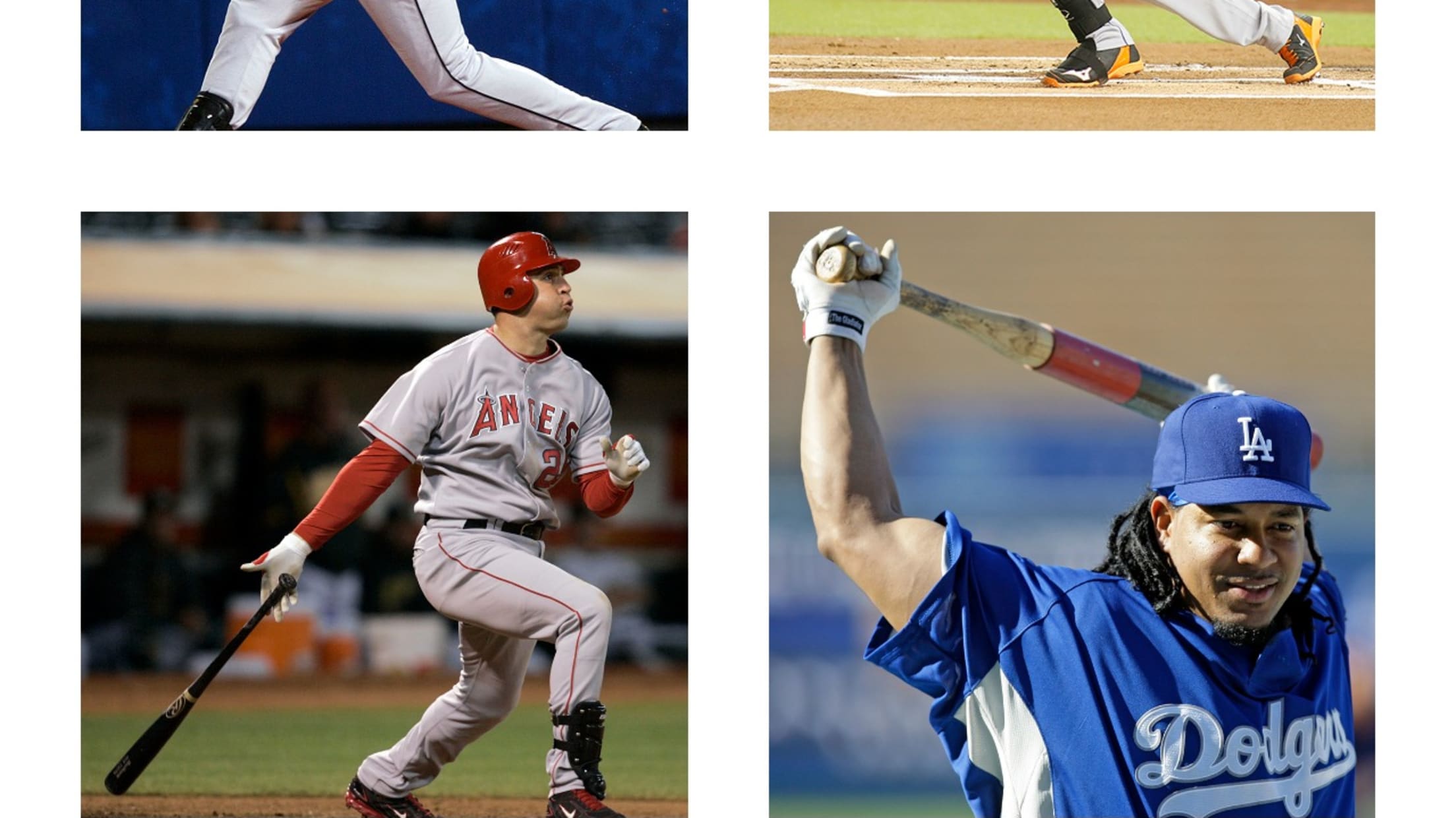 Ah, 'tis the season of the non-waiver Trade Deadline -- tweets will be tweeted, #sources will be #sourced and the balance of power in MLB could be shifted dramatically. Just last year, the Blue Jays loaded up, the Royals put the cherry on top of their rotation and the Mets turned their whole season around.
Still don't believe that this is a Big Deal? Allow us to present the All-Trade Deadline Team, an All-Star lineup composed of the very best second-half rentals ever acquired. It's a hallowed group, featuring Hall of Famers, future Hall of Famers ... and Marco Scutaro.
C: Charles Johnson, 2000 White Sox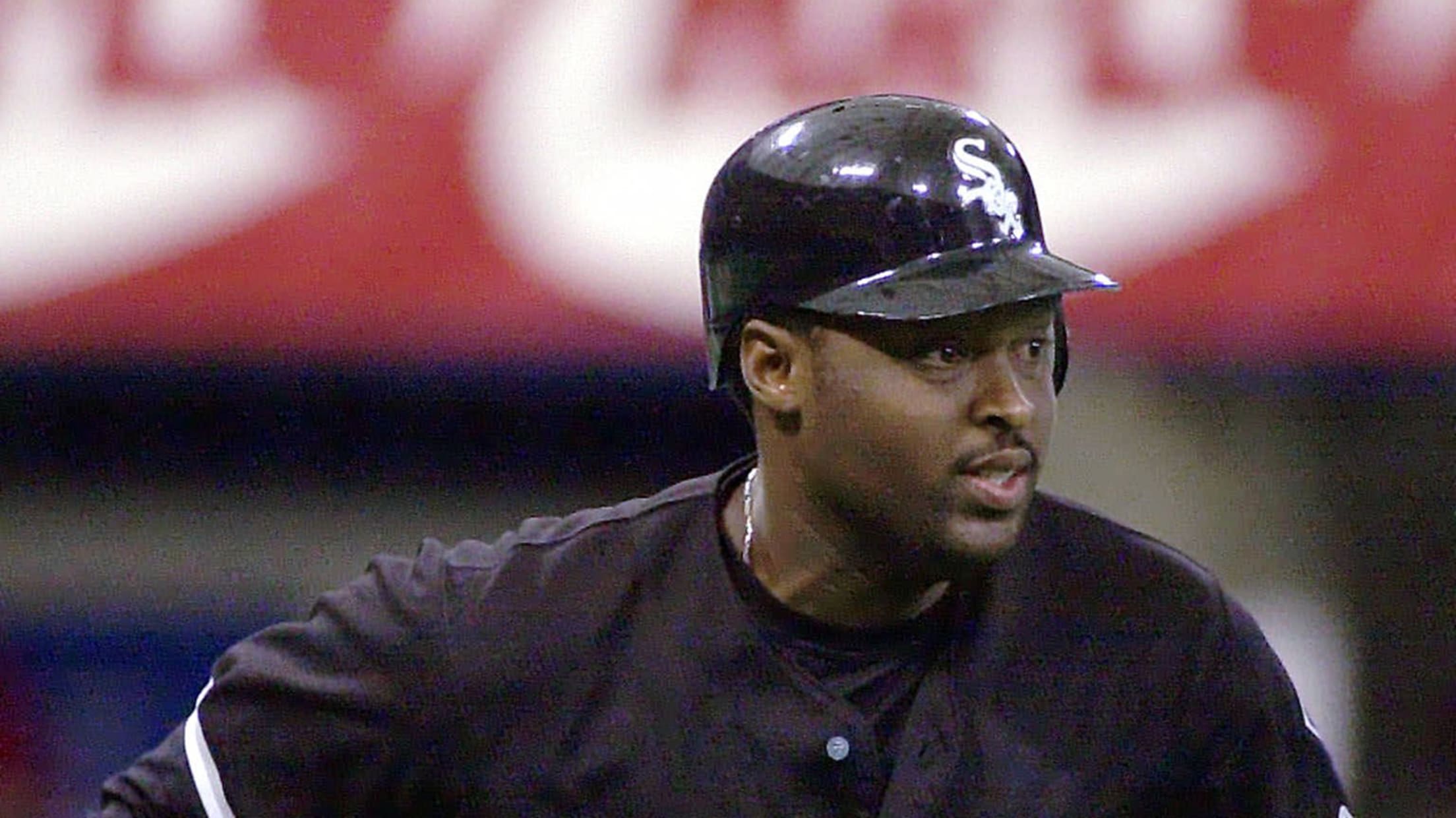 Over the first six years of his career -- including an All-Star appearance and World Series title with the Marlins in 1997 -- Johnson had established himself as one of the very best defensive catchers in baseball. But he had never hit better than .251 ... until 2000.
Johnson hit 21 homers over the first half of the season for the Orioles, and with Baltimore struggling, he was dealt to the White Sox for Brook Fordyce and Minor Leaguers Miguel Felix, Juan Figueroa and Jason Lakman. And once he arrived in the Windy City, Johnson proceeded to get even hotter: He slashed .326/.411/.607 while throwing out 38 percent of would-be basestealers on the South Side, as Chicago took home its first division title in seven seasons. Johnson hit .333 in the ALDS, but the Sox were swept by the Mariners, and the following offseason he signed on with the Marlins.
1B: Mark Teixeira, 2008 Angels
In late July of 2008, the Angels were cruising with the best record in baseball and a cozy double-digit lead on the Rangers in the AL West. GM Tony Reagins, however, saw a team in need of a first baseman -- so he went out and grabbed one of the best in the game, flipping Casey Kotchman and Minor Leaguer Stephen Marek to the Braves for Teixeira. Atlanta had acquired Teixeira from the Rangers at the previous season's trade deadline for a massive prospect package that included Elvis Andrus, Neftalí Feliz and Jarrod Saltalamacchia.
It's safe to say that even Reagins didn't expect what came next, though: Over the final 54 games of the season, Tex hit a blistering .358/.449/.632 with 13 homers, and followed it up with seven hits in four games in an ALDS loss to Boston. Alas, Texieira and the Halos were a short-lived marriage -- the first baseman hit free agency that winter, when he signed a megadeal with the Yankees.
Honorable mention: Mark McGwire, 1997 Cardinals: McGwire mashed 24 homers in 51 games for St. Louis after a deadline trade from the A's, signed an extension in September and, well, you know what happened the next year.
2B: Marco Scutaro, 2012 Giants
Heading into the 2012 season, Marco Scutaro had never made an All-Star team. He'd never hit more than 12 homers over a full season. He was a dependable veteran utilityman -- nothing more, nothing less. And then he became a Giant.
With Pablo Sandoval injured and Ryan Theriot struggling, San Francisco sent Charlie Culberson to Colorado for Scutaro -- who had posted a .684 OPS in 95 games that season -- to help plug holes in the infield. Little did they know they'd be getting one of the best hitters in baseball: Scutaro hit .362 (!) down the stretch to help the Giants capture the NL West and reach the NLCS ... when he promptly became the Human Torch.
As you might imagine, San Francisco inked Scutaro to a three-year deal that winter.
SS: Orlando Cabrera, 2004 Red Sox
From Papi to Pedro to Manny to Schilling, the Red Sox weren't lacking talent. But they just couldn't find a way to get over the hump: an average of 90 wins a season from 1997-03, and just two postseason series wins and one Curse of the Bambino to show for it.
Boston was a contender again in 2004, and then-GM Theo Epstein was determined to keep adding -- even if it meant dealing a franchise icon. Epstein sent Nomar Garciaparra and Matt Murton to the Cubs as part of a four-team deal for Doug Mientkiewicz and Cabrera, one of the best defensive shortstops in baseball. But he made the difference down the stretch with his bat, hitting .290/.320/.465 down the stretch -- and driving in 11 runs over 14 postseason games.
The curse broken and his work done, Cabrera signed with the Angels as a free agent that offseason.
3B: Scott Rolen, 2002 Cardinals
The 2002 Cardinals didn't need a whole lot of help, having led the NL Central for nearly all of the season's first three months. But with the Phillies stuck in neutral and looking to shop arguably the best third baseman in the game, St. Louis figured they could use one of those -- so they sent Placido Polanco, Mike Timlin and Bud Smith to Philly to get the deal done.
Down the stretch, Rolen hit like ... well, like Scott Rolen: 14 homers and a .915 OPS in 55 games, to go with some remarkable defense at the hot corner. He signed an extension to stay in St. Louis before the season even ended, and while he couldn't help the Cards get past the Giants in the NLCS, he came up huge just a couple years later:
LF: Manny Ramirez, 2008 Dodgers
Manny hit a career-low 20 homers in 2007, and at age 36 (and in the final year of his contract), it was fair to ask if he was in decline. The answer: No, no he wasn't.
Amid off-field issues, Boston dealt Manny to the Dodgers at the '08 Deadline for Jason Bay in a three-team deal. All he did in his new home was put up one of the most legendary stretch runs in baseball history -- a .396/.489/.743 slash line, 17 homers in 53 games and a new name for left field at Dodger Stadium: Mannywood.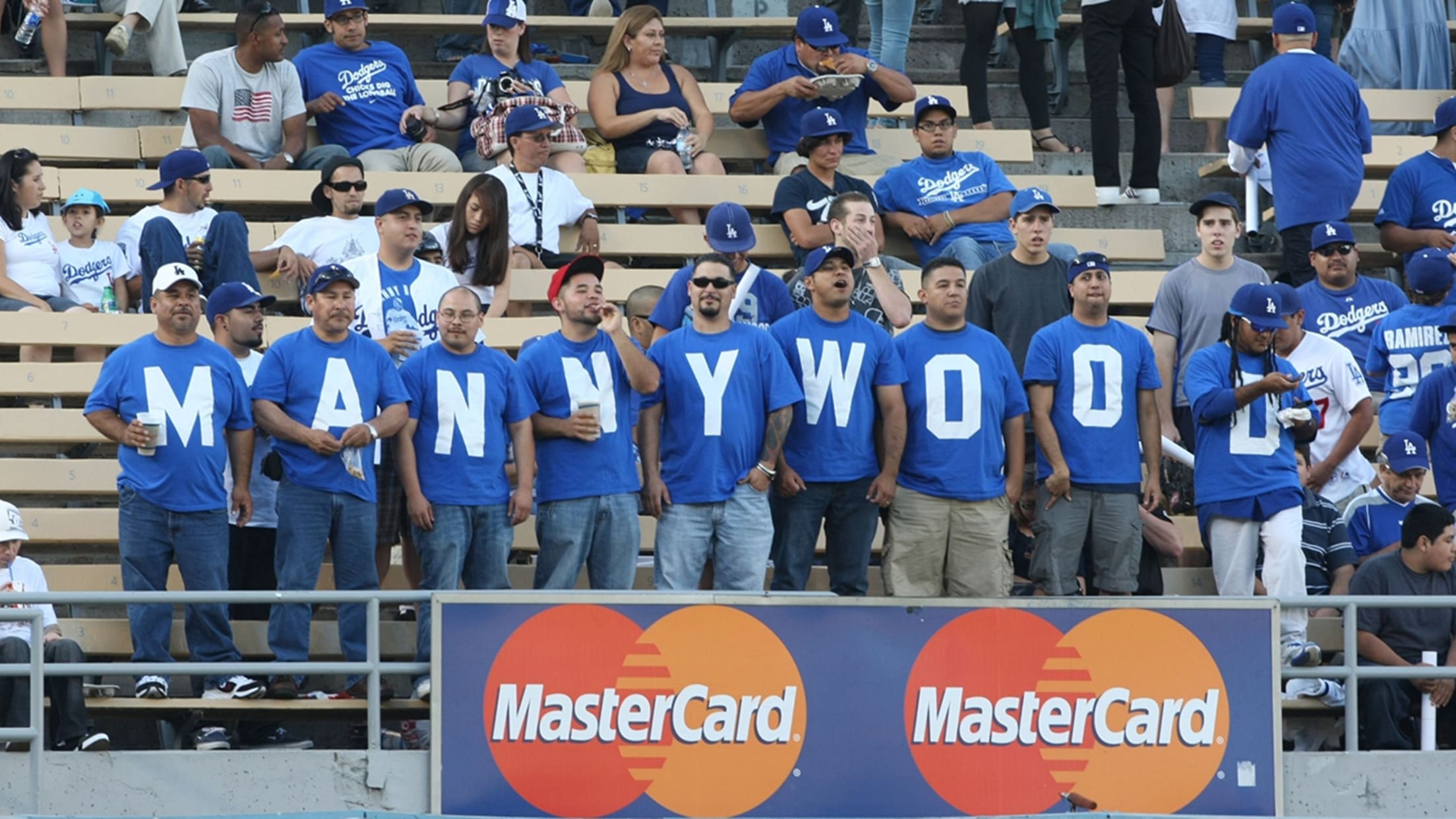 Behind their new left-fielder, L.A. won the division by two games, and Manny kept on raking right into October -- hitting a cool .520 (!) with four homers before the Dodgers got Matt Stairs'd out of the NLCS. Things looked dicey for a moment, but Mannywood wasn't going anywhere: The Dodgers managed to bring Manny back in March of 2009.
Honorable mention: Matt Holliday, 2009 Cardinals: Holliday had hardly gotten comfortable in Oakland when the A's shipped him to St. Louis, where he posted a 1.023 OPS down the stretch and reupped with the Cardinals that offseason.
CF: Carlos Beltrán, 2004 Astros
Beltran was great down the stretch in 2004, after the Astros acquired him from the Royals for Octavio Dotel and John Buck -- he hit 23 homers and posted a .926 OPS over 90 games in Houston, leading the team to a Wild Card berth. Then the postseason rolled around, and he transformed from "great" to "historically jaw-dropping."
In his first-ever October, Beltran went bonkers: his two home runs in a deciding Game 5 against the Braves in the NLDS kicked off a run of six dingers in five games. Houston eventually fell short to the Cardinals in Game 7 of the NLCS, but he still holds the record for most runs scored (21) and homers (8) in a postseason. Houston may only have gotten a few months out of Beltran -- he signed with the Mets after the season -- but they were priceless.
RF: Yoenis Céspedes, 2015 Mets
For the first few months of 2015, the Mets were an uneven team. Matt Harvey, Jacob deGrom and rookie Norse god Noah Syndergaard anchored an otherworldly rotation, but there was just one problem: The team couldn't hit. But, minutes before the Deadline hit, GM Sandy Alderson had a solution -- he flipped top pitching prospect Michael Fulmer and Luis Cessa to Detroit for Cespedes.
One year later, it's safe to say that worked out pretty well: All Yo did was hit 17 homers over 57 regular season games, lead the Mets to the World Series and launch October bat flips into the ether.
And, with Jerry Seinfeld's sanity hanging in the balance, Cespedes and the Mets got back together last winter with a brand new contract.
SP: Randy Johnson, 1998 Astros
There are Deadline deals, and then there are Deadline deals -- like the one that sent the Big Unit from Seattle to Houston, in which Astros GM Woody Hunsicker notified the league office just 30 seconds before the clock struck midnight. And while Houston certainly paid a price -- sending Freddy Garcia, Carlos Guillen and John Halama out west, while Johnson signed with Arizona a few months later -- it's hard to say it wasn't worth it.
Johnson's '98 stretch run made the Year of the Pitcher look pedestrian: a 10-1 record and 1.28 ERA over 11 starts, 116 strikeouts in just 84 1/3 innings and four shutouts, as Houston won a club record 102 games and ran away with the NL Central.
The Astros couldn't get over the hump in October, but Johnson did all he could -- allowing just three runs and fanning 17 over two starts in an NLDS loss to the Padres.
Honorable mention: C.C. Sabathia, 2008 Brewers: C.C. didn't so much help Milwaukee make the postseason as he put the whole team on his back -- 17 starts, 130 2/3 innings and a 1.65 ERA, including a complete game win with a Wild Card berth on the line.
RP: Ugueth Urbina, 2003 Marlins
In contention for a Wild Card spot, the Marlins were looking to fortify their bullpen. So they struck a deal -- featuring a prospect named Adrián González -- with Texas for Urbina, a veteran with a solid track record. Down the stretch, though, he was a lot more than that: Urbina appeared in 33 games for the Fish, striking out 37 batters in 38 1/3 innings and posting a career-best 1.41 ERA.
He'd eventually take over the closer's role in October, locking down the NLCS and helping the Marlins win the World Series -- before signing with the Tigers that winter.