Here are 10 facts you definitely didn't know about 10 Futures Game players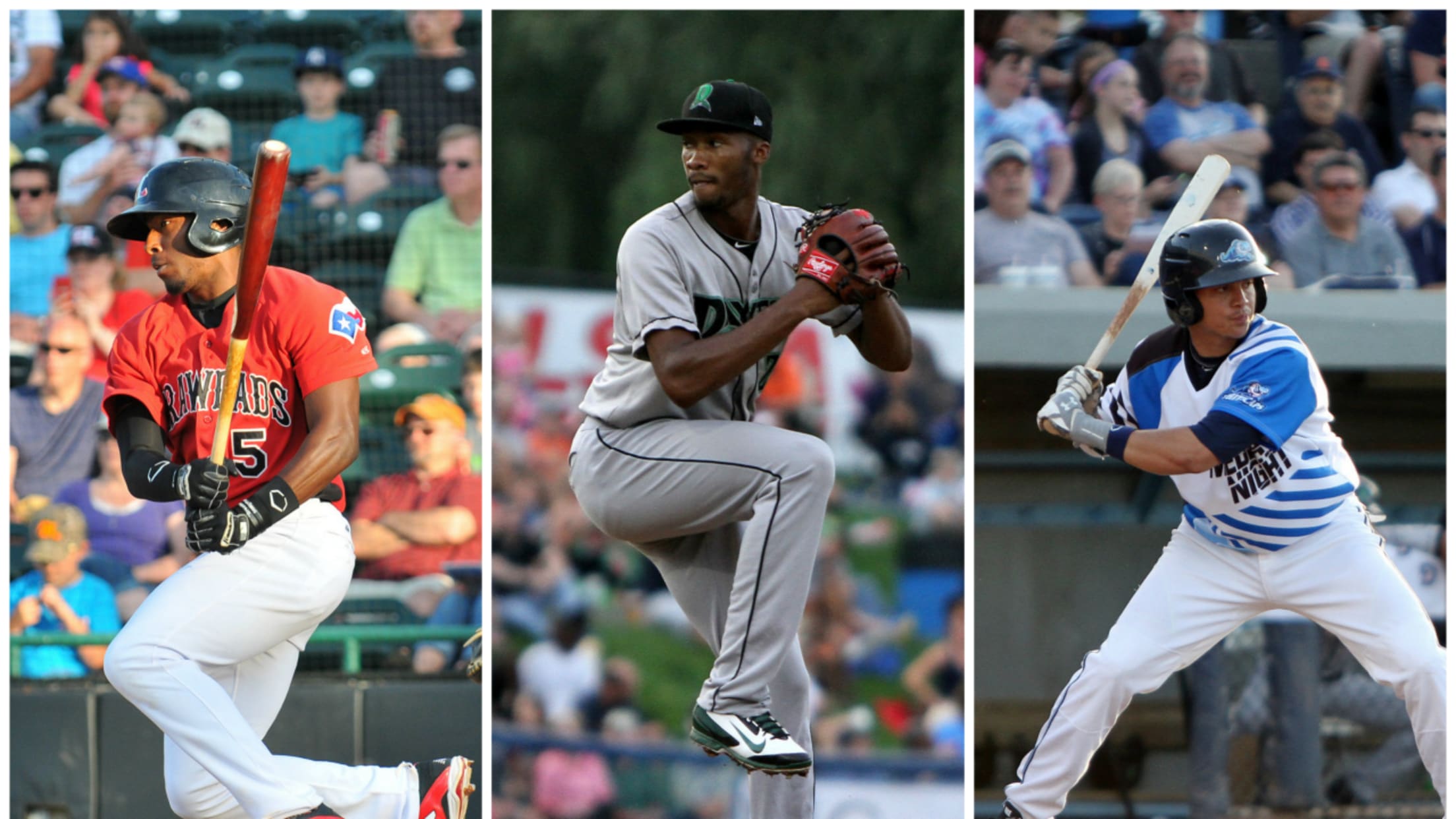 On Sunday, the best baseball players MiLB has to offer will come together to compete in the SiriusXM All-Star Futures Game (7 p.m. ET/4 p.m. PT on MLB Network). The competition pits the U.S. Team against the World Team, and both sides are full of athletes you'll get to know soon enough when they finally debut in the Majors.
But if you're impatient, or if you like a little narrative to go along with your prospect watching, let's take a second and learn a bit about the participants.
Here are 10 things to know about 10 of the players in this year's Futures Game:
1.Willy Adames (Rays) is a linguistic savant
Adames signed with Detroit in 2012 as an international free agent, but joined the Rays as part of the three-team trade that sent David Price to the Tigers. While he's originally from the Dominican, he's already mastered English -- and now he's teaching his Minor League teammates Spanish:
2.Alex Bregman's (Astros) defense is so great, he got a standing ovation for it
Selected with the second-overall pick in the 2015 MLB Draft, Bregman probably first ranged his way into your consciousness while playing college ball at LSU. He was responsible for this stunning play in last year's College World Series:
Defensive wizardry... compliments of Alex Bregman!! #CWS #SCTop10 http://t.co/Mo4Pd1VDzl

— NCAA Baseball (@NCAACWS) June 19, 2015
3.Dominic Smith (Mets) loves Kendrick Lamar as much as you do
Cespedes Family BBQ's Jake Mintz challenged Smith, who grew up in Lamar's hometown of Compton, to a competition to see who knew the rapper's lyrics better. It was a close one, but Smith pulled through:
4.Amir Garrett (Reds) has a sweet hoops mixtape
As you're about to see, Garrett is really good at basketball. Fortunately for Reds fans, he's even better at baseball. Here's how MLB Pipeline describes him: "At the very least, it looks like Garrett will be a solid Major League starter capable of beating anyone on any given day. If he can continue to improve his consistency, he could reach his ceiling as a frontline starter." Plus, he can do this:
5.Yoan Moncada (Red Sox) would rather steal a base than hit a home run
A switch-hitting second baseman, Moncada currently ranks as MLB Pipeline's No. 5 overall prospect. He's well-rounded, but his best asset is his blazing speed -- and, thankfully, he knows it:
6. Travis Demeritte (Rangers) has been everywhere, man
The first thing that jumps out about Demeritte is his amazing name, understandably. But if you look a little deeper, you'll see the makings of a Paul Bunyan-esque folk hero. He's hit home runs off an aircraft carrier:
And, if that wasn't enough, he played catch with some hail in Australia:
7. Dansby Swanson (Braves) believes cereal is not actually a breakfast food
Don't misunderstand: Swanson definitely does love breakfast. However, he holds a unique belief that cereal isn't meant to be consumed when the sun is up. Let him explain:
8.Jeff Hoffman (Rockies) can be dunked on ... by his father
OK, so his dad needs to lower the hoop first, but apparently being dunked on was a family ritual. And, for what it's worth, Hoffman actually can dunk a basketball on a real hoop. He just needs to get dad back:
9.Carlos Asuaje is living the American Dream
Asuaje's parents first came to the United States for college, entering the county on student visas. When their time at college was up, they returned to Venezuela, but wanted to return to the U.S. raise their family. When the infielder was two years old, they finally had the chance. He quickly fell in love with the National Pastime, and worked his way to become the Padres' No. 15 prospect.
10.Tyler O'Neill (Mariners) can throw a ball out of a stadium, and into a bucket
Haters gonna say it's fake.