A.J. Hinch will crash at Dave Roberts' house while he's in town for George Springer's wedding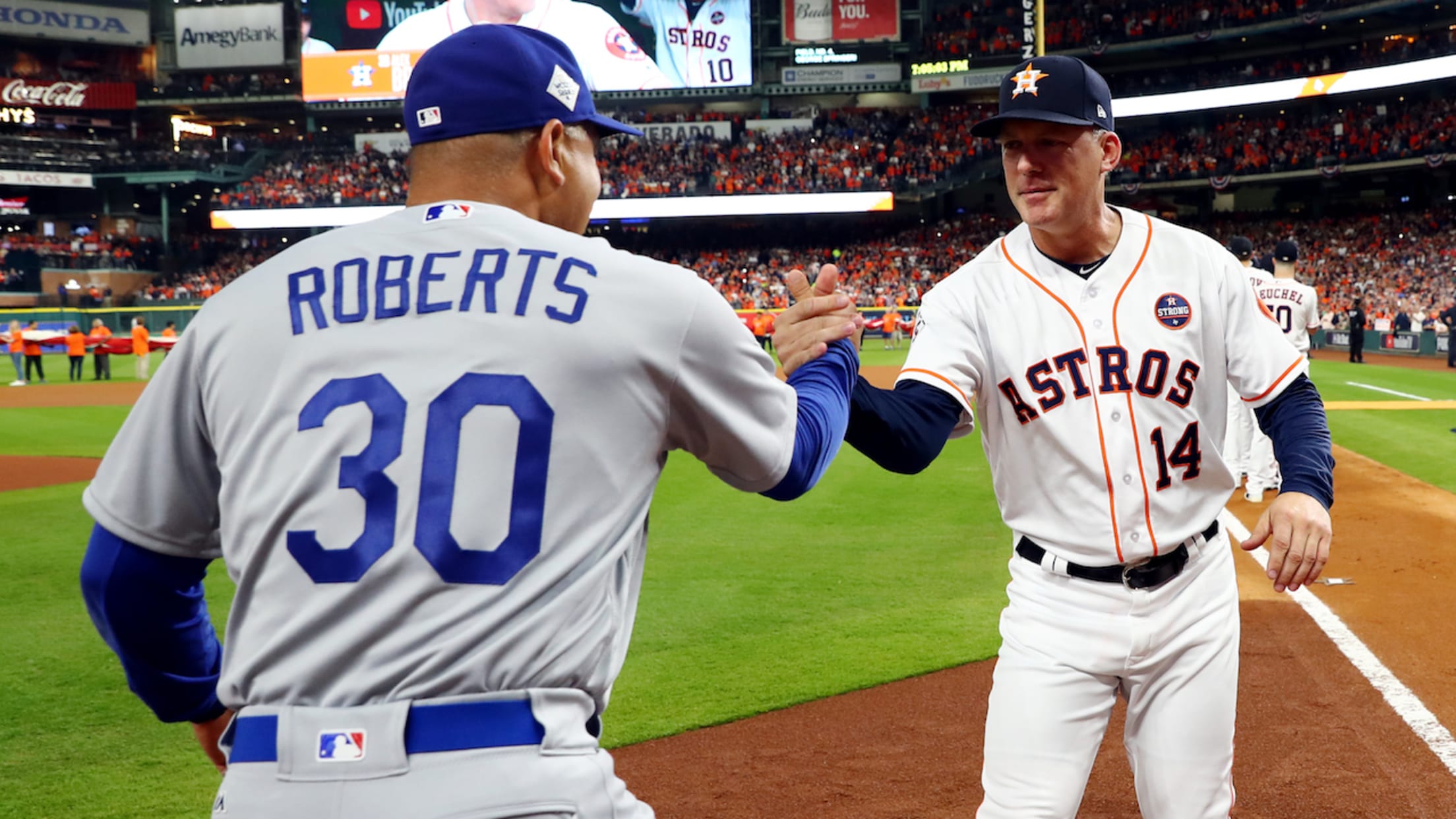 HOUSTON, TX - OCTOBER 27: Manager Dave Roberts #30 of the Los Angeles Dodgers shakes hands with manager A.J. Hinch #14 of the Houston Astros during player introductions prior to Game 3 of the 2017 World Series at Minute Maid Park on Friday, October 27, 2017 in Houston, Texas. (Photo by Alex Trautwig/MLB Photos via Getty Images) (Alex Trautwig/Getty Images)
A few months ago, the Astros and Dodgers squared off in a World Series for the ages, with Houston coming out on top in Game 7 thanks in large part to the dinger heroics of George Springer. Lest you thought the white-knuckle finish engendered some hard feelings, though, don't worry: When A.J. Hinch travels to San Diego next week for Springer's wedding, he'll be staying with none other than Dave Roberts.
AJ Hinch will be crashing at Dave Roberts' house this month . . . so he can attend George Springer's wedding. Life is strange. https://t.co/k6BPsS0Jsw

— Andy McCullough (@ByMcCullough) January 12, 2018
The two spent five seasons together with the Padres, where Hinch worked in the scouting department and Roberts was a coach. So, with Hinch coming into town to watch his World Series MVP get married, he naturally had a place to stay.
"He's going to be in town for Springer's wedding," Roberts told the Los Angeles Times' Andy McCullough.
Of course, that good will only extends so far. When asked whether he'll get Springer a wedding gift, Roberts was having none of it: "He should be sending me a present," he said.