The A's Matt Chapman told his story of accidentally stealing Kevin Durant's spot in Oakland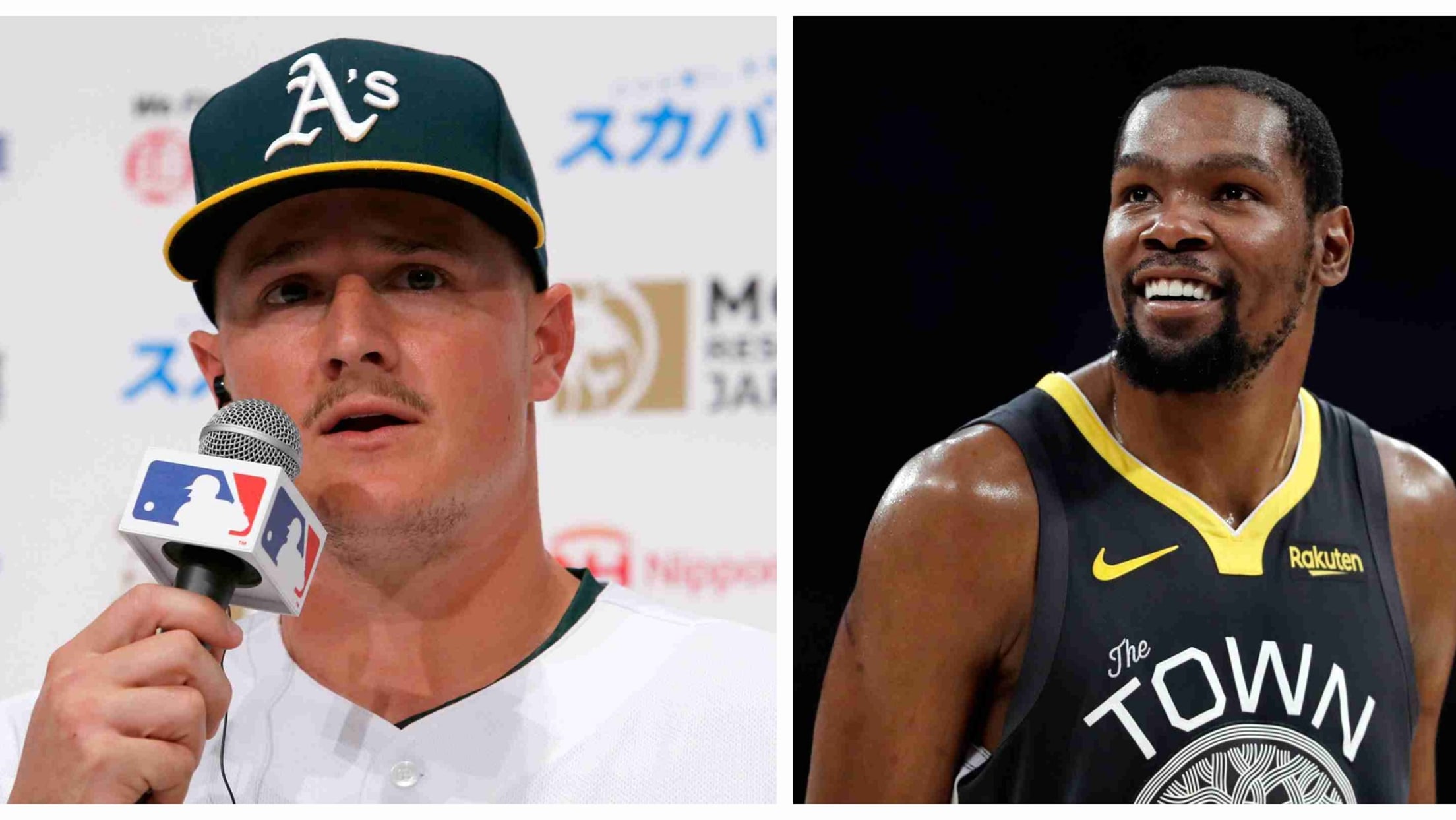 Picture this: You're a ballplayer getting ready for a night game. You arrived at the stadium a little while ago, changed at your locker. You're getting into the zone mentally ... it's almost time to head out to the field for batting practice.
Suddenly, somebody comes up to you and says, "Hey, you parked in Kevin Durant's spot." That'd be intimidating.
That's not a situation you'll likely ever find yourself in, but it is the situation A's third baseman Matt Chapman found himself in last year -- and on Tuesday, he went on "Intentional Talk" to explain just how it happened:
.@mattchap6 once parked in @KDTrey5's parking spot? 🤔🤔🤔

He explains the mix up to Matty V and @KMillar15 on #IntentionalTalk! @Athletics @warriors #ITMojo pic.twitter.com/6Qe6eQqwT4

— Intentional Talk (@IntentionalTalk) April 9, 2019
This amusing mix-up happened because the A's share adjoining facilities with the Warriors in Oakland -- at least through this season, before the Warriors move to the Chase Center in San Francisco -- and on days both teams had scheduled home games, it presented a bit of a parking situation ... but not one Chapman anticipated.
"I didn't know it was his spot. I just parked on the A's side. I just do what I'm told," explains Chapman in the interview segment above.
Teams in this article:
Players in this article:
Topics in this article: