Aaron Hicks was nearly a top prospect bust and now he's signed a seven-year Yankees contract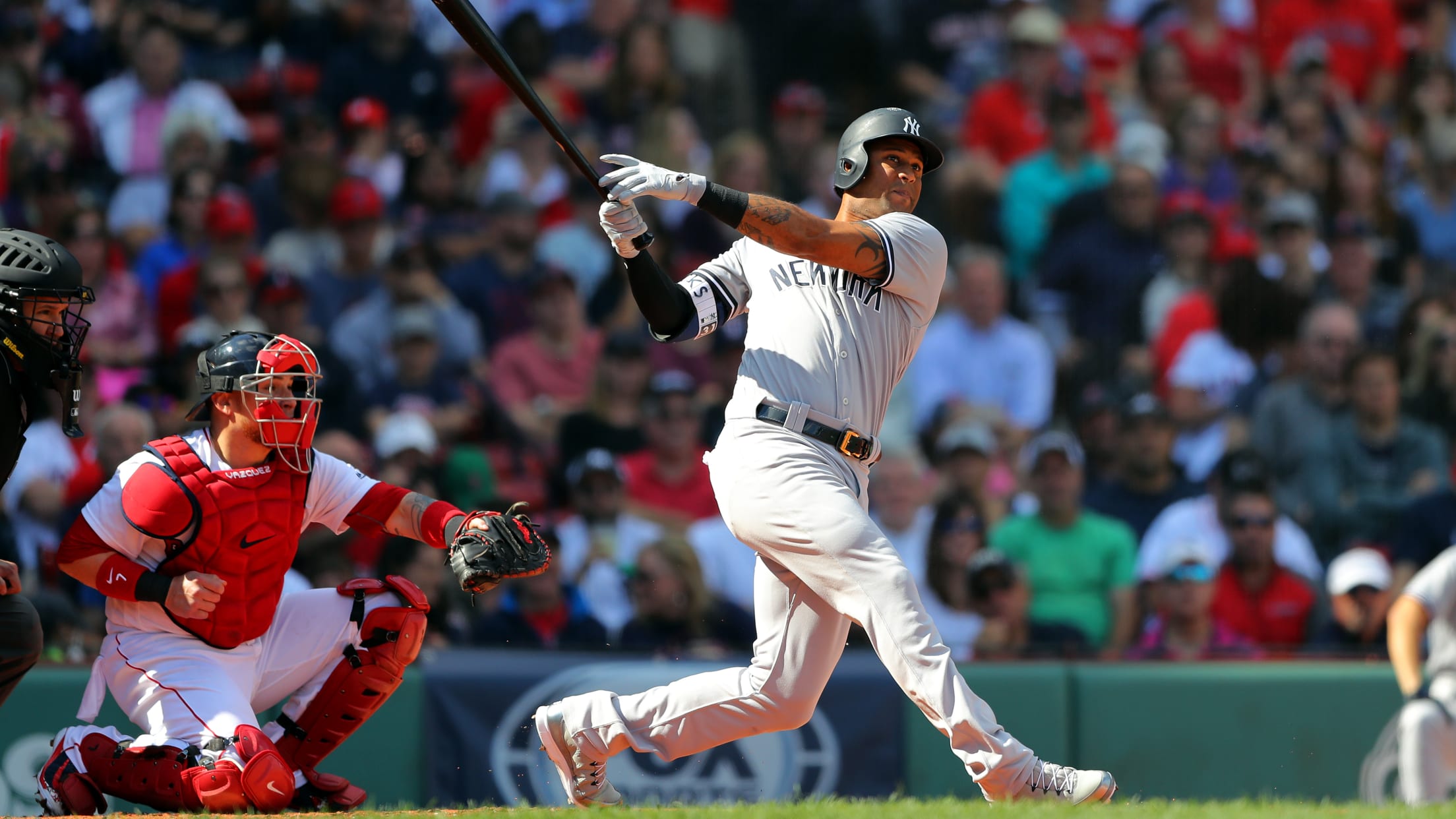 When Aaron Hicks signed a seven-year extension with the Yankees on Monday, it shouldn't have been too shocking to many Yankees fans. After all, the center fielder hit 27 home runs last year and had the second-best OBP on the team despite being surrounded by superstar talent. Over the past two years, he's been the 12th-best outfielder in baseball by Fangraphs WAR. And let's not forget that Hicks has one of the strongest outfield arms in the Majors. Basically, any way you think about it, Hicks has been one of the best in the game.
It's the kind of future that he seemed destined for when he was drafted by the Twins in the first round and found himself routinely counted among the top prospects in the game. How he got here was much less direct than anyone, though.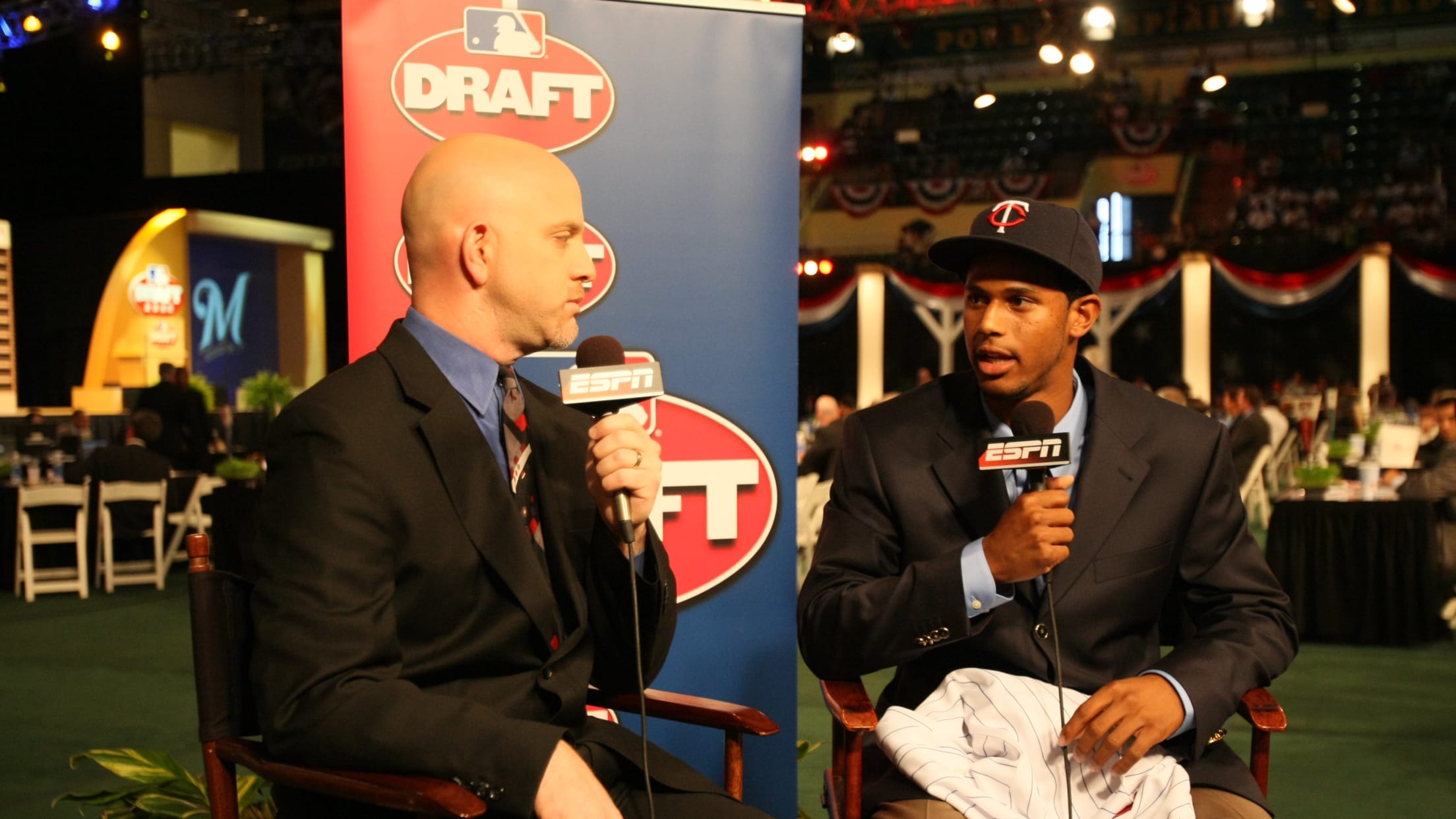 While Hicks was loaded with tools and scouts loved the potential, it took him some time. The outfielder spent his first four years in the league looking like little more than a bench player. He hit just .223/.299/.346 across 370 games from 2013-2016. This was through his age-26 season, when players are largely considered to be who they are -- you're either a star or a scrub. After all, that's the same age that Bryce Harper and Manny Machado are for this offseason's frantic bidding. At that point, it would have been easier to predict that Hicks would be a Minor League veteran instead of the recipient of a brand new contract and a prominent role in the Yankees outfield.
He would show tantalizing amounts of promise over the years that kept teams hoping for more. Like when he hit .370 with four home runs in Spring Training in 2013. He followed that by hitting just .192 in the regular season. That led StarTribune columnist Jim Souhan to warn fans "not to believe anything they see in spring training."
He would be benched for a lack of hustle and former Twins manager Ron Gardenhire said it looked like he was playing "in a fog." A month after those comments, Hicks gave up switch-hitting and was sent to the Minors to work on his one-sided swing. Gardenhire told MLB.com that Hicks had "no confidence" in his swing -- not what you want to say about your top prospect.
But that's the thing about baseball: It's often weird and impossible to predict.
Look at players like David Peralta who, at one point, wasn't good enough for a single lineup in the 30-team league and was stashed in the Minor Leagues. He toiled in independent baseball for a year and now he'll go into this season as the best hitter in the D-backs lineup.
Nelson Cruz didn't get 500 plate appearances in a season until he was 28 years old, and he's hit more home runs than anyone over the past five seasons.
Hicks' journey took some time and work as well. He eventually returned to switch-hitting -- in part because of advice from Hall of Famer Rod Carew. With the short porch at Yankee Stadium's right field, Hicks gave up simply trying to hit the ball where they ain't, and focused on smashing it over the outfielder's heads. That will work too.
Perhaps 27 home runs -- which nearly doubled his career-high set the season before -- is only the beginning. If there is one thing the Yankees know how to do, it's hit homers. The team set the record for dingers last year, and that required far more than just the enormous sluggers Giancarlo Stanton and Aaron Judge doing the damage
That's just the point. We, as fans, writers, thinkers, purists and futurists, might think that we know baseball. Despite projection systems and computer simulations and an internet filled with the idea that we can predict the myriad outcomes, we can't. Human beings are strange and unknowable things and your baseball career isn't always over in your mid-20s.
Michael Clair writes for MLB.com. He spends a lot of time thinking about walk-up music and believes stirrup socks are an integral part of every formal outfit.
Players in this article:
Topics in this article: