Red Sox fans had reactions to 'mountain of a man' Aaron Judge diving into the stands for a catch
Wednesday night's Yankees-Red Sox tilt was particularly notable since it marked Aaron Judge's first trip to Fenway Park in his young career. That's right, he hadn't yet set foot inside the box at Fenway.
Not a bad way to celebrate your 25th birthday, as Judge did in grand fashion thanks to a particularly inspired defensive effort in the bottom of the third inning. A slicer down the right-field line off the bat of Xander Bogaerts sent Judge and all of his 6-foot-7 frame racing over to make the play -- and sent him flipping into the stands as a result:
After a review, it was confirmed that yes, he made the catch to retire Bogaerts. That's an all-out, max-effort play by Judge, reminiscent of a certain Yankees hero of yesteryear, come to think of it.
And what about the fans who received an up-close-and-personal view of the Yankees' slugger? MLB.com Real-Time Correspondent Miriam Murad went down to the fan area around where Judge took his tumble and as you'd imagine, there were some reactions.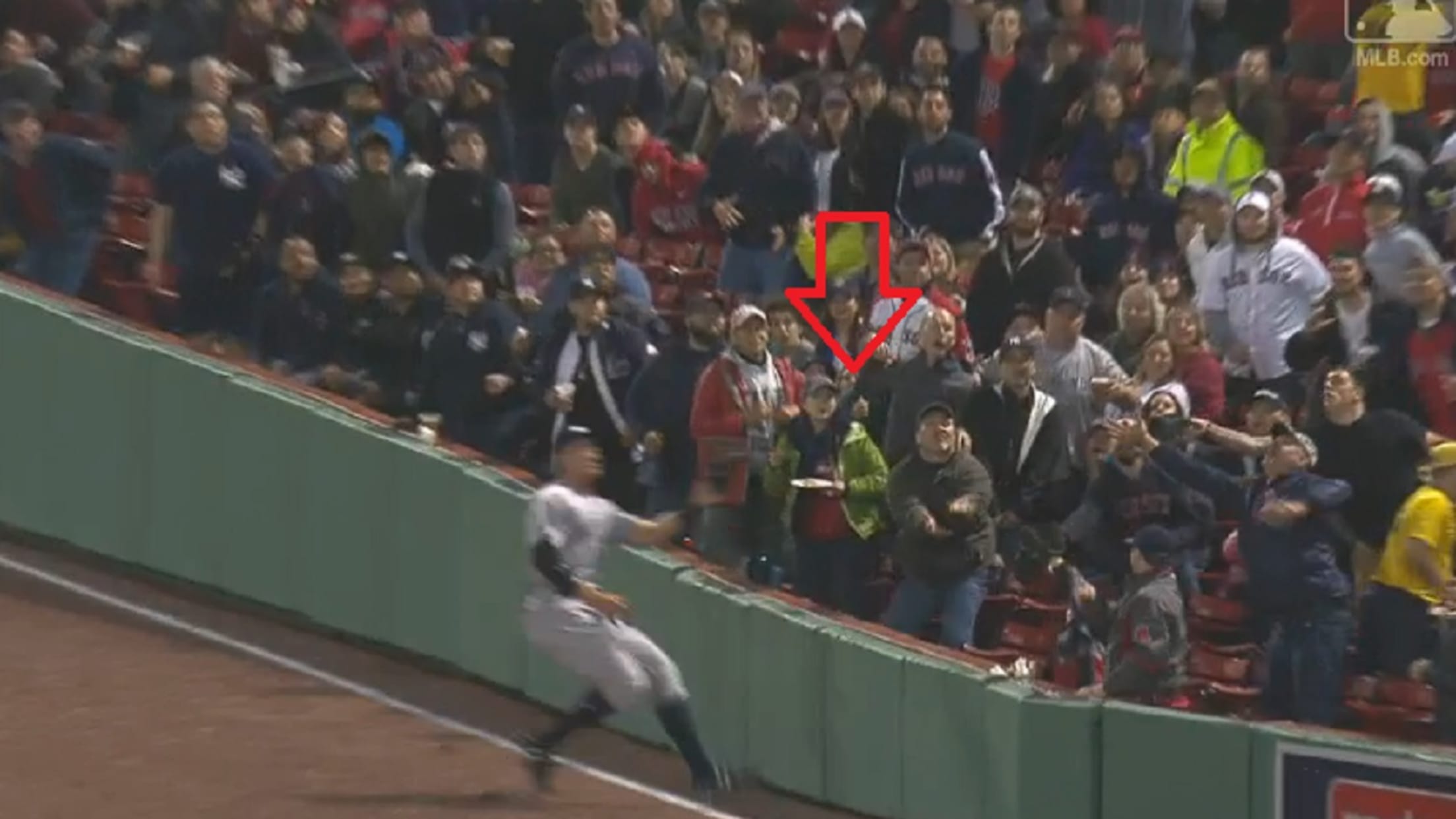 The woman in the green jacket, for example? That's Jessie Pick, at the game standing next to Buck Sarver. Both Red Sox fans, this was actually Pick's first trip to Fenway. Said Pick of the looming Judge careening in their general direction: "We were scared to death, there was mountain of a man coming at us!"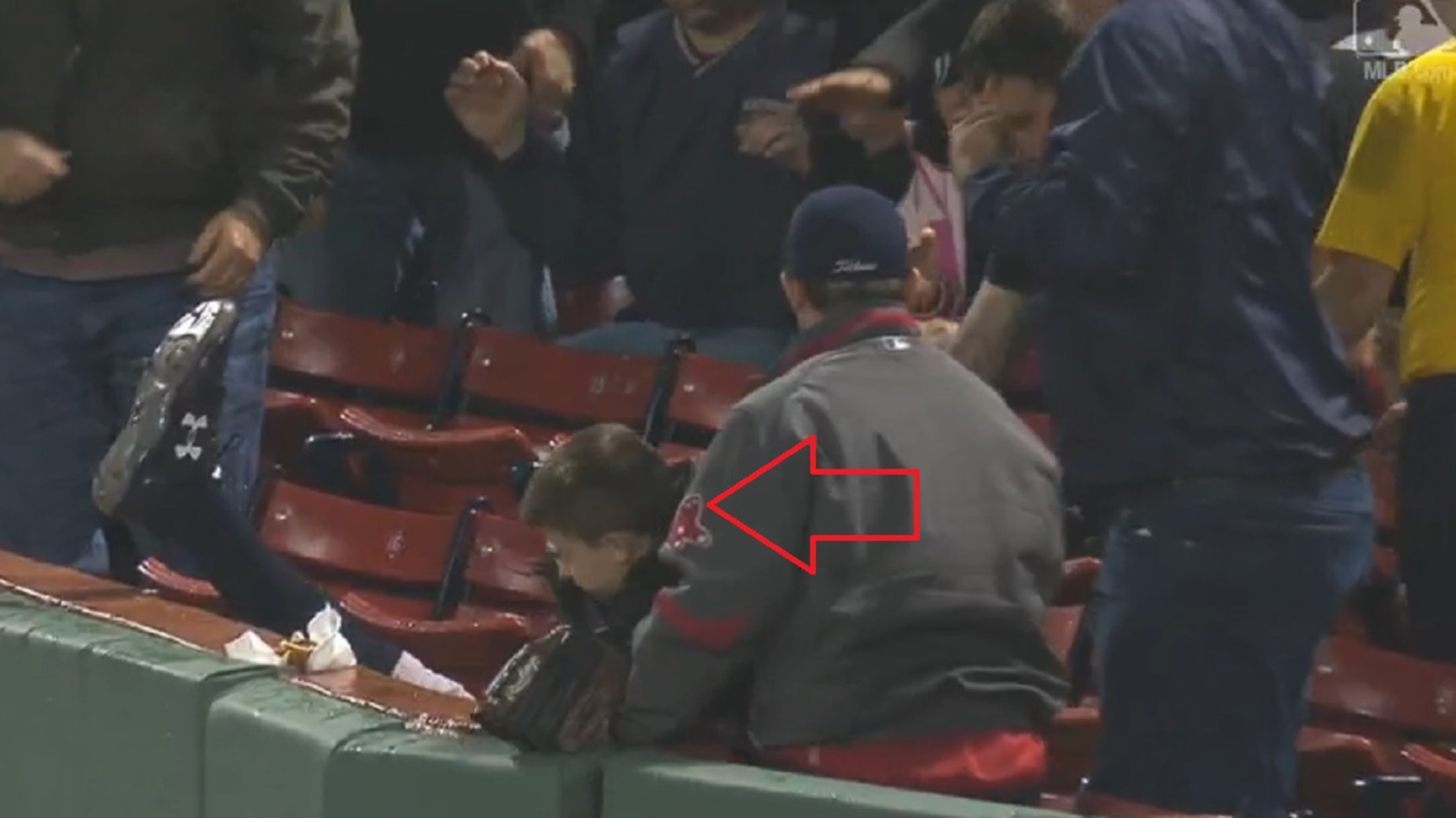 The young boy who had one of the closest encounters to Judge's flying body is Anthony Cappenalno, an 8-year-old at his second Red Sox game who said, "I was just focused on trying to catch the ball, scared he was coming towards me."
Brett Gardner, one of Judge's outfield teammates, had a similar reaction to the scene:
Was Gardner worried seeing Judge crash? "Of course I was. That's a big boy to be piled up on top of the nachos and peanuts." #yankees

— David Lennon (@DPLennon) April 27, 2017
All of this also happened after Judge clubbed his first Fenway homer in the second, too, en route to the Yankees' 3-1 win. Have a night, Aaron!
Teams in this article:
Players in this article: