Vikings wide receiver Adam Thielen wore custom Joe Mauer cleats for Sunday's game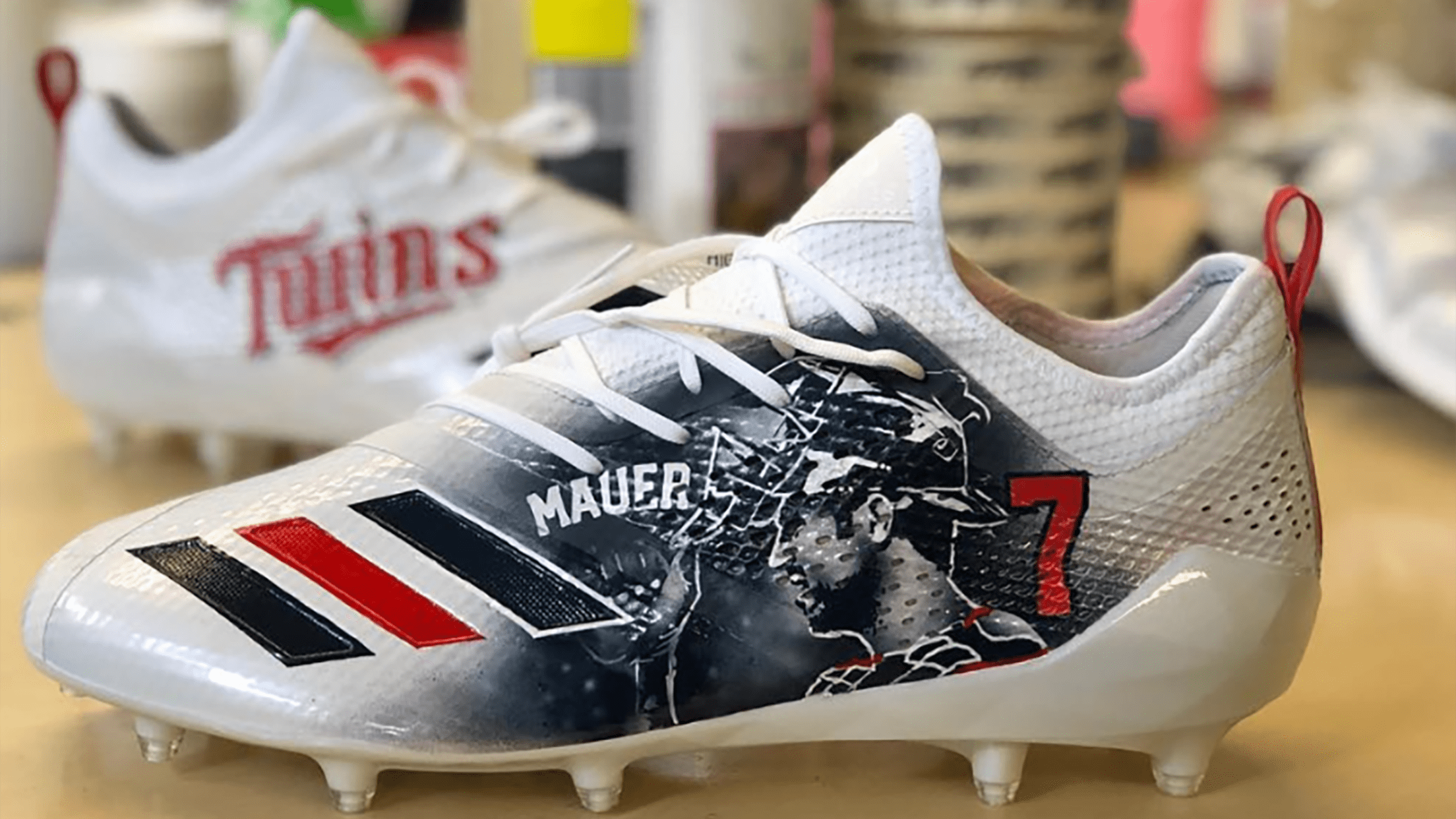 You won't find some of the greatest art in a museum. Like a sunset. Or the comedic stylings of the melon-smashing Gallagher. Or, best of all, custom Joe Mauer cleats. For that last one, you'll need to look down at Vikings wide receiver Adam Thielen's feet.
Known for wearing a variety of colorful and cool cleats, the wideout celebrated the Minnesota catching legend with the shoes for Sunday's game against the Saints:
Thielen, who also hails from Minn., was watching when Mauer came out to catch for the Twins one final time this season. "It was a special thing for me to watch that on Sunday," Thielen said. "I grew up watching him. He was a huge role model for me and someone who made me want to play sports at the highest level."
While Mauer is reportedly weighing retirement, we hope he'll repay the favor with Thielen's face displayed on either his cleats or business casual loafers.
Teams in this article:
Players in this article: