Adam Wainwright went all out for his daughter's Wiggles-themed birthday party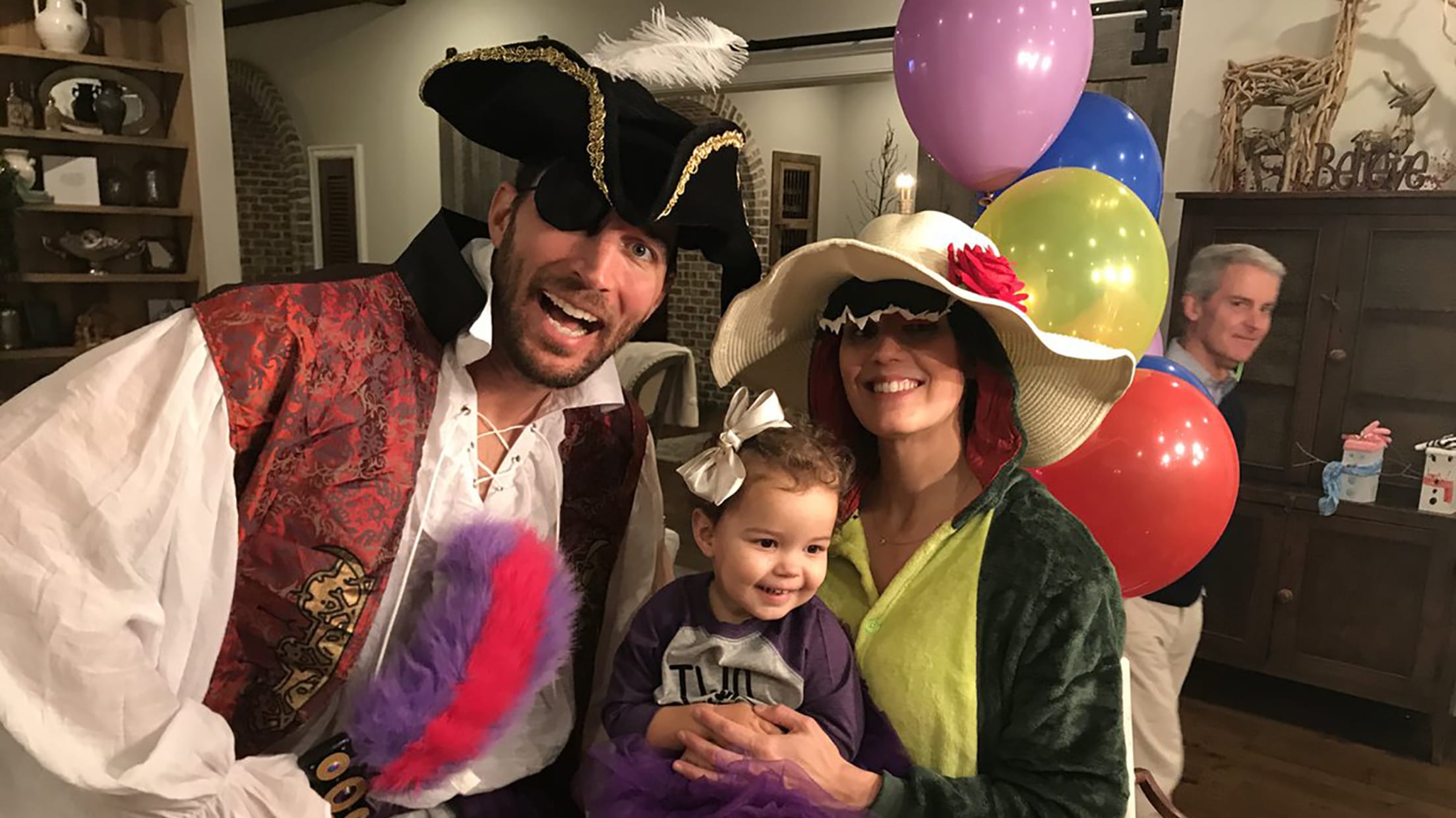 We love to see players showing their love and admiration for their family. David Freese recently welcomed baby Kai into this world by introducing him to his canine BFF Bobdog and Freddie Freeman dressed as Willy Wonka for his 1-year-old son Charlie's birthday in September. And the cuteness continues with #DadGoals from Adam Wainwright.
Wainwright's daughter, Sadee Faith (whom we welcomed into the world two years ago), had a Wiggles-themed birthday party, and the Wainwrights went all out:
Imagine the pizza guys surprise when we answered the door like this... happy 2nd Birthday Sadee Faith! #wigglesparty #captainfeathersword pic.twitter.com/fvzTVnrK5T

— Adam Wainwright (@UncleCharlie50) December 29, 2017
Adam dressed as "Captain Feathersword" and his wife Jenny dressed as "Dorothy the Dinosaur." We are just a little upset we didn't get to see the reaction of the pizza guy's face.
Happy birthday, Sadee Faith. Your parents are officially super cool!
Teams in this article:
Players in this article: