With Diamond's selection in the WNBA Draft, the DeShields family now has a trifecta of first-round picks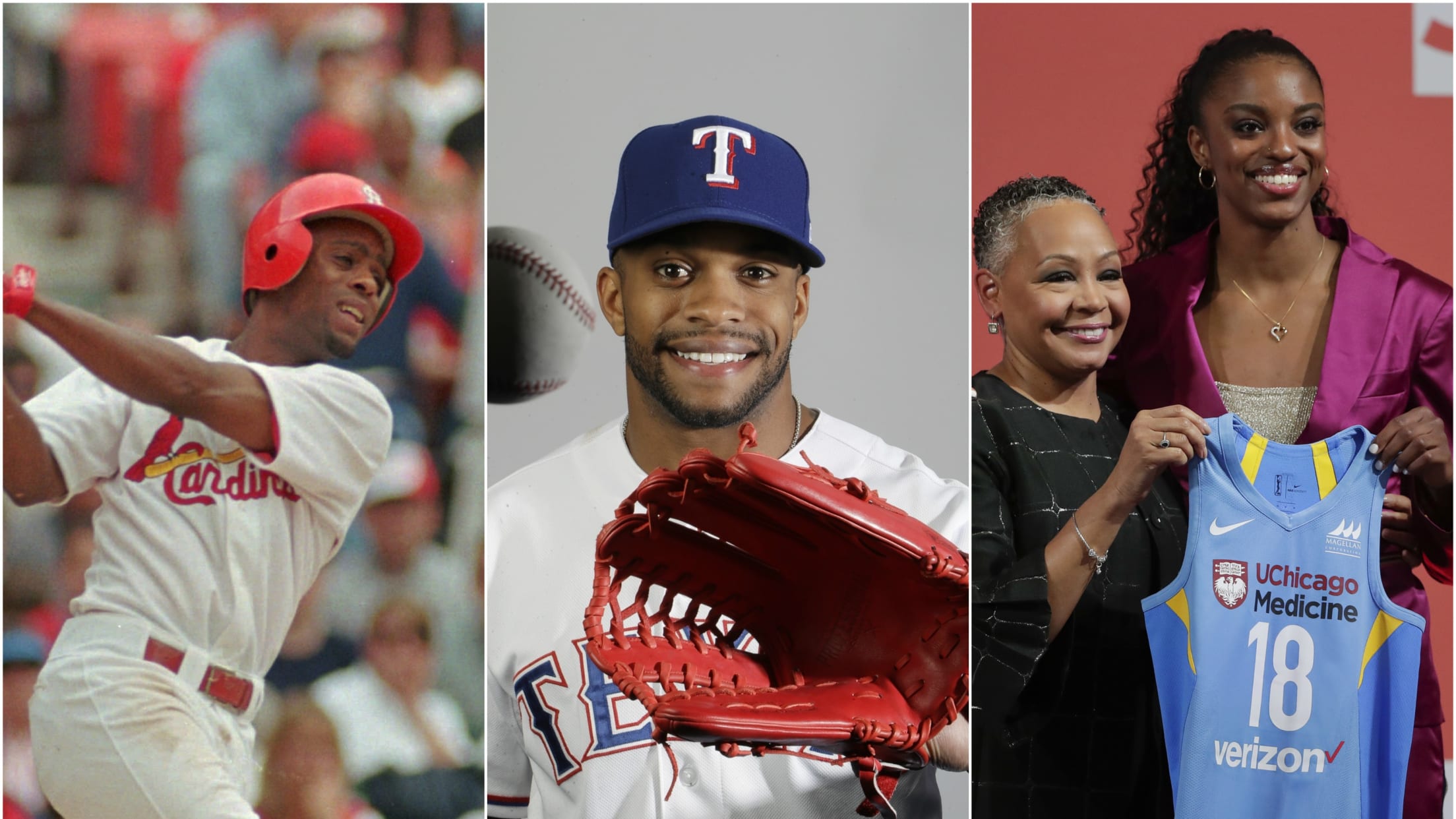 Every town has that one family that just seems to be more talented than everyone else. Maybe they're all really smart, or super athletic or even just well-liked for whatever reason. Every other family in town is jealous of them, but can't help but look up to them at the same time.
Well, the DeShields family is that family. Delino DeShields played 13 seasons in the Majors from 1990 to 2002. Delino DeShields Jr. is now in his fourth Major League season with the Rangers.
And, during Thursday night's WNBA Draft, they added a third professional athlete to their ranks:
With the 3rd pick in #WNBADraft 2018, the @wnbachicagosky select Diamond DeShields! pic.twitter.com/4F0mxLtxAD

— WNBA (@WNBA) April 12, 2018
That got the Rangers outfielder thinking. What if his family just made history?
Just a shot in the dark, but I wonder if my pop (@DelinoDeShields ), myself, and sis (@DDDeshields ) are the first father, son, and daughter trio to get drafted in the 1st round of any sport. 🤔 Regardless pretty dope to think about. #teamdeshields #1strounders #whonext

— Delino DeShields (@LinoDeShields) April 13, 2018
While not father, son, daughter combinations, the Mannings (Archie, Peyton and Eli) went in the first rounds of the 1971, 1998 and 2004 NFL drafts. The Thompsons (Mychal, Klay, Trayce) came close with Mychal going in the first round in the 1978 NBA Draft and Klay in the 2011 Draft. Trayce, however, just missed out on the the party -- the White Sox took him with the 12th pick of the 2nd round of the 2009 MLB Draft.
So, DeShields may well be onto something. The elder DeShields was drafted by the Expos 12th overall in the 1987 MLB Draft. His son -- Delino Jr. -- improved on his father's draft position, going to the Astros eighth overall in 2010. Diamond continued the DeShields family's upward trend in the draft by going third overall to the Chicago Sky.
One thing's for sure: There's going to be a lot of pressure on the next draft-eligible member of the DeShields family. There's not a lot of room to improve on Diamond's work.