24 years after Jose Canseco's head assisted a homer, an MiLB game ended nearly the same way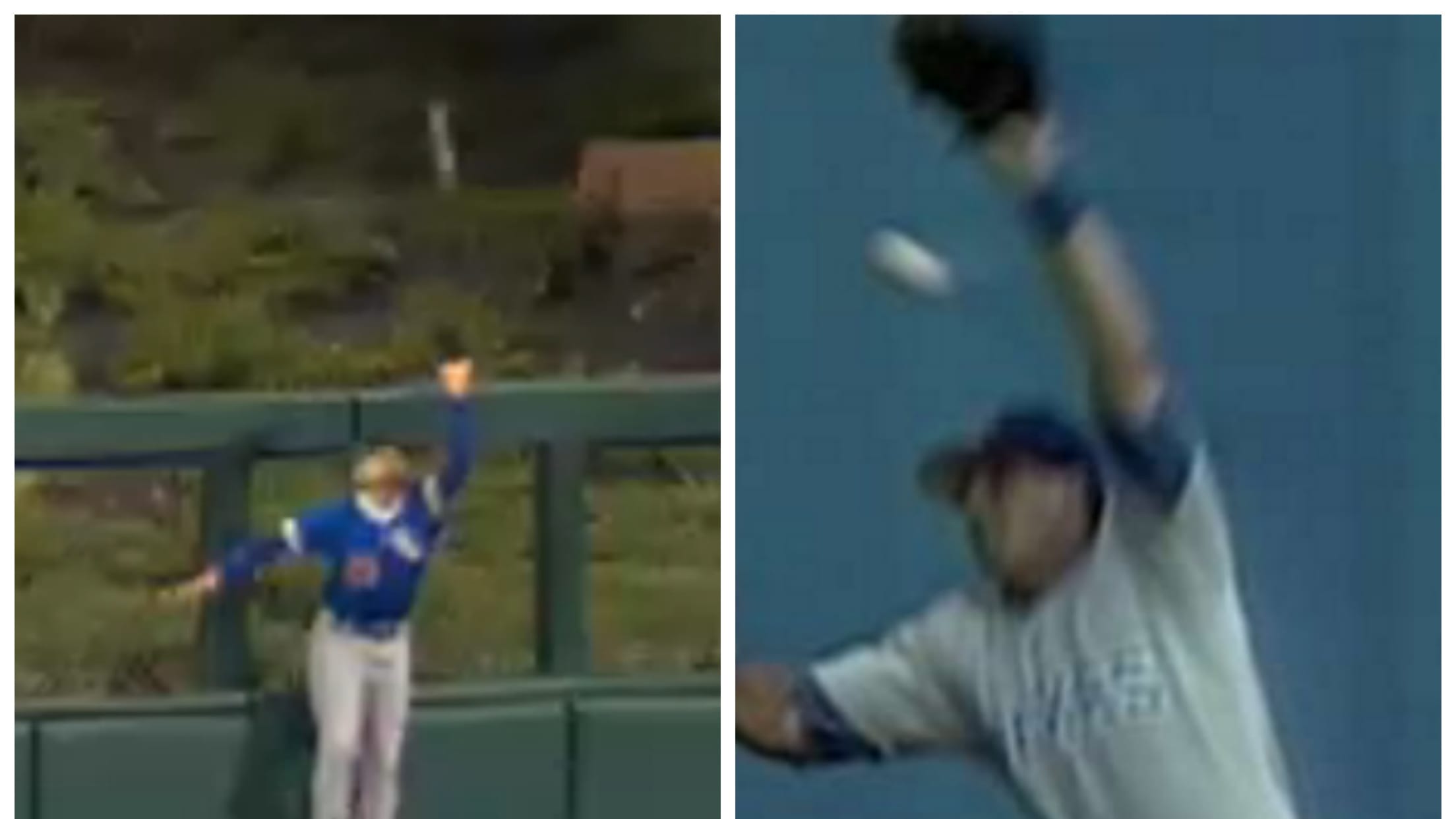 On May 26, 1993, something happened in a Rangers-Indians game that folks have talked about for years. It was the game in which then-Rangers outfielder Jose Canseco gifted Carlos Martínez a home run by using his head to help the ball bounce over the fence.
You may remember it:
This next part is eerie. Friday night's Pacific Coast League game between the Oklahoma City Dodgers and Albuquerque Istopes was won by the 'Topes, 6-4, on a walk-off homer struck by catcher Dustin Garneau, a deep drive that cleared the wall in dead center field.
But wait. The ball was aided in its journey over the fence by center fielder Trayce Thompson, who had raced back in pursuit and scaled the small incline in hopes of making the play, only to end up doing this:
Twenty-four years to the day of Canseco's magic moment, the same sort of thing happened again. Baseball is wild.
Teams in this article:
Players in this article: