The downright eerie postseason history that says the Yankees will make the 2017 World Series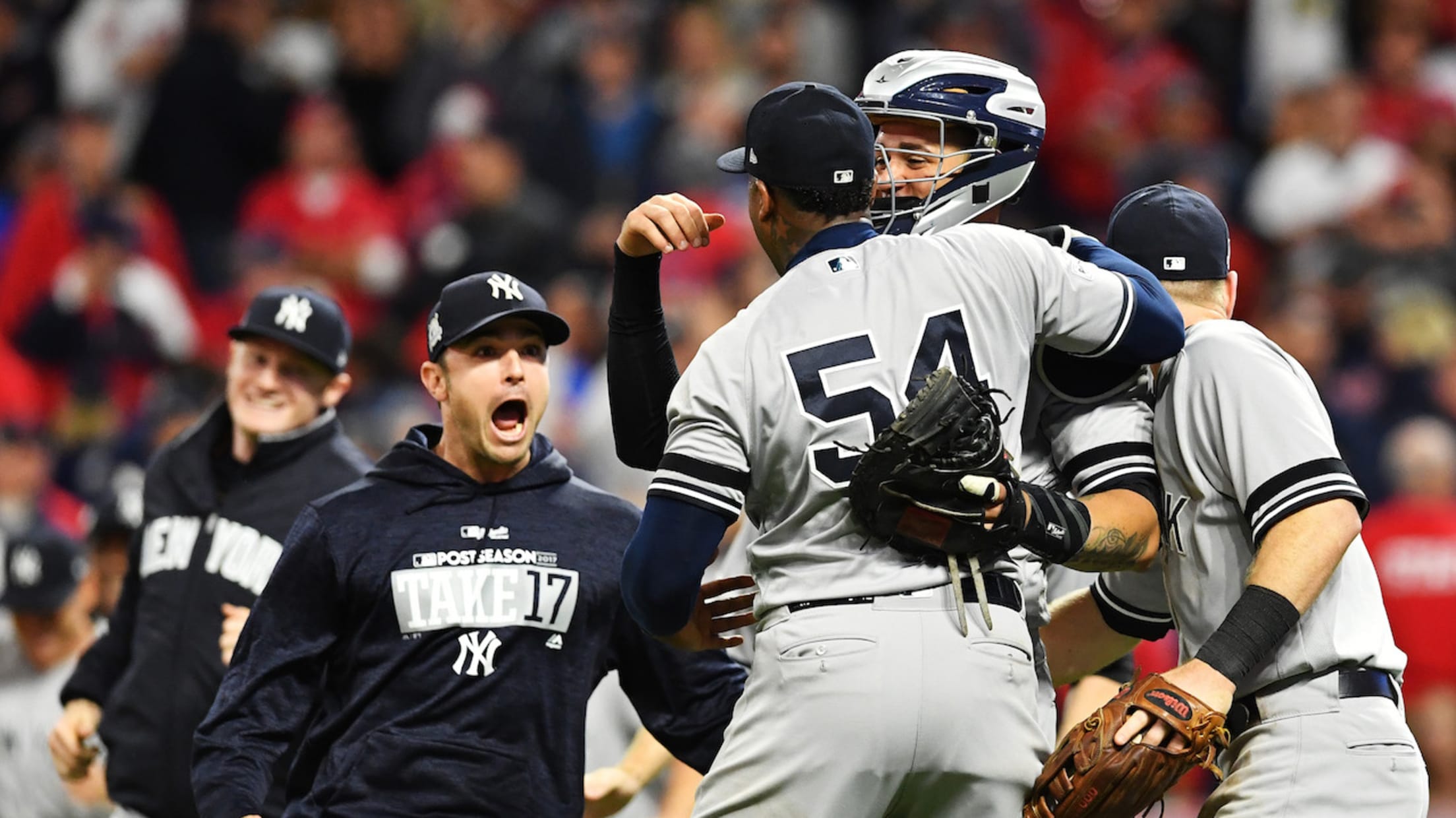 CLEVELAND, OH - OCTOBER 11: Aroldis Chapman #54 of the New York Yankees celebrates with teammates after their 5 to 2 win over the Cleveland Indians in Game Five of the American League Divisional Series at Progressive Field on October 11, 2017 in Cleveland, Ohio. (Photo by Jason Miller/Getty Images) (Jason Miller/Getty Images)
Behind two home runs from Didi Gregorius, some vintage CC Sabathia and a dominant bullpen, the Yankees capped their improbable ALDS comeback with a 5-2 win over the Indians in Game 5. Next stop: Houston for Game 1 of the ALCS presented by Camping World, which you can watch on Friday at 8 p.m. ET/7 p.m. CT on FS1.
Coming off of a Game 4 rally for the ages at Fenway Park, the 101-win Astros boast plenty of mojo of their own (not to mention arguably the best offense in the Major Leagues). But the Yankees do have a remarkable piece of postseason history on their side: New York has won the AL pennant in every season following an Indians World Series appearance.
Cleveland's World Series championship 1920 was left out of the above tweet, but don't worry. The team that made the Fall Classic out of the American League in 1921? The Yankees.
We're not saying, we're just saying.