Aledmys Diaz honored his childhood teammate Jose Fernandez with a grand slam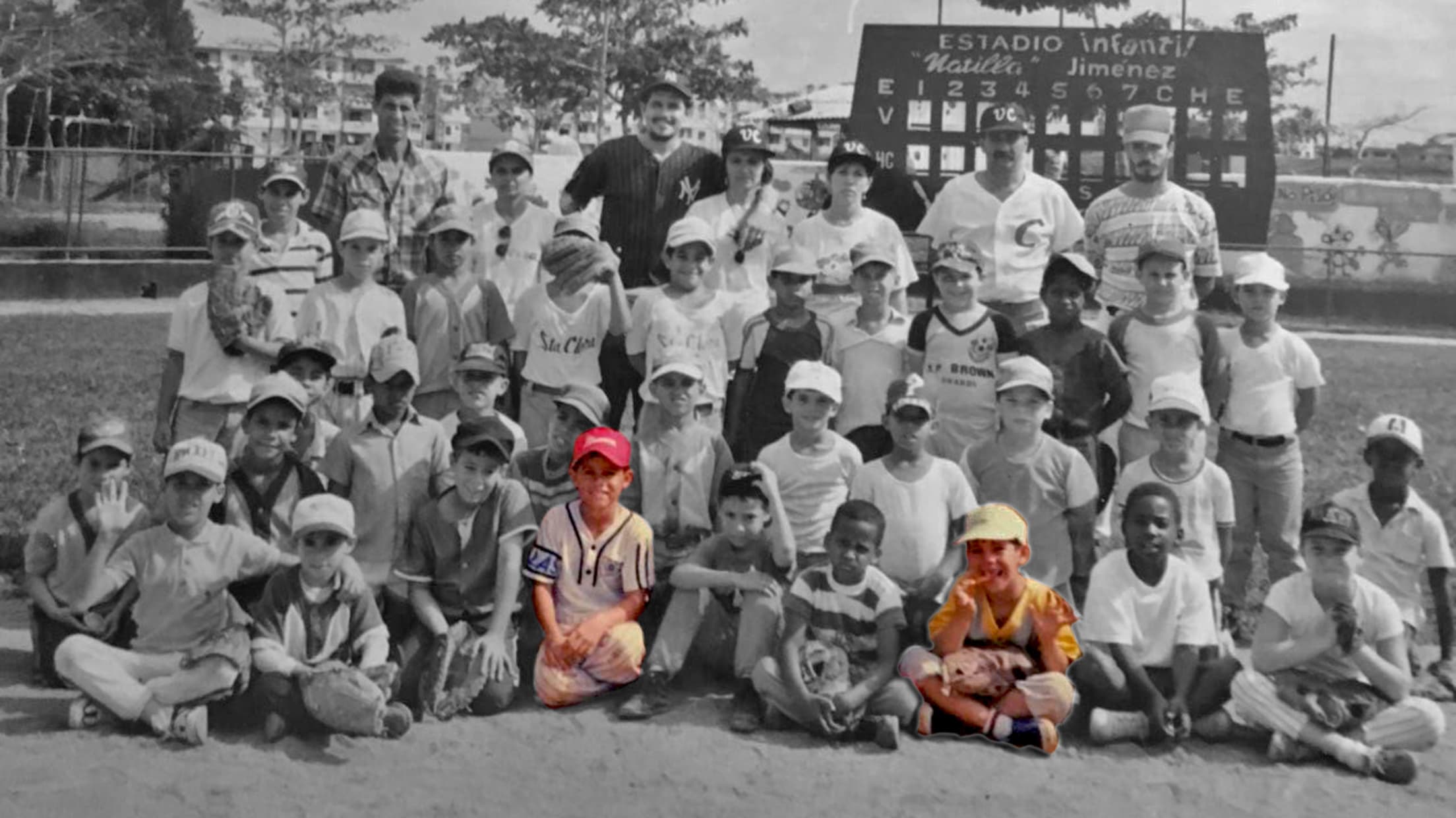 On Monday morning, Cardinals shortstop Aledmys Díaz was in Miami, attending a private memorial service for José Fernández. While the entire baseball community mourned the passing of Fernandez the pitcher and teammate, Diaz had lost one of his closest friends -- the two grew up just a few houses apart in Santa Clara, Cuba, and were close ever since. They even played on the same youth team, as you can see in the photo atop this post.
One day later, though, Diaz was back in St. Louis and in the lineup for the Cardinals' game against the Reds.
"I think the best way to honor him," he told MLB.com's Jenifer Langosch, "is to come here every day and play this game 100 percent."
In the fourth inning, he did just that -- in grand style:
"It means a lot for me," Diaz told Langosch after the game. "I did that for his family. I've been through a lot of things the last couple days. This helped a little bit. Right now and going forward, every time I put on a uniform, I want to think of him and the way he played baseball. He gave everything every day. I think that's his legacy."

The first grand slam of Diaz's career helped propel the Cardinals to a 12-5 win, and he dedicated it to just one person:
Diaz spent Monday mourning in Miami and before returning to #STLCards lineup today said, "I only play for [Fernandez's] family right now."

— Jenifer Langosch (@LangoschMLB) September 28, 2016
As the Marlins' Twitter account pointed out later, Jose would definitely approve:
September 28, 2016
Teams in this article:
Players in this article: