Today in All-Star Game History: Barry Bonds and A-Rod hit their first ASG home runs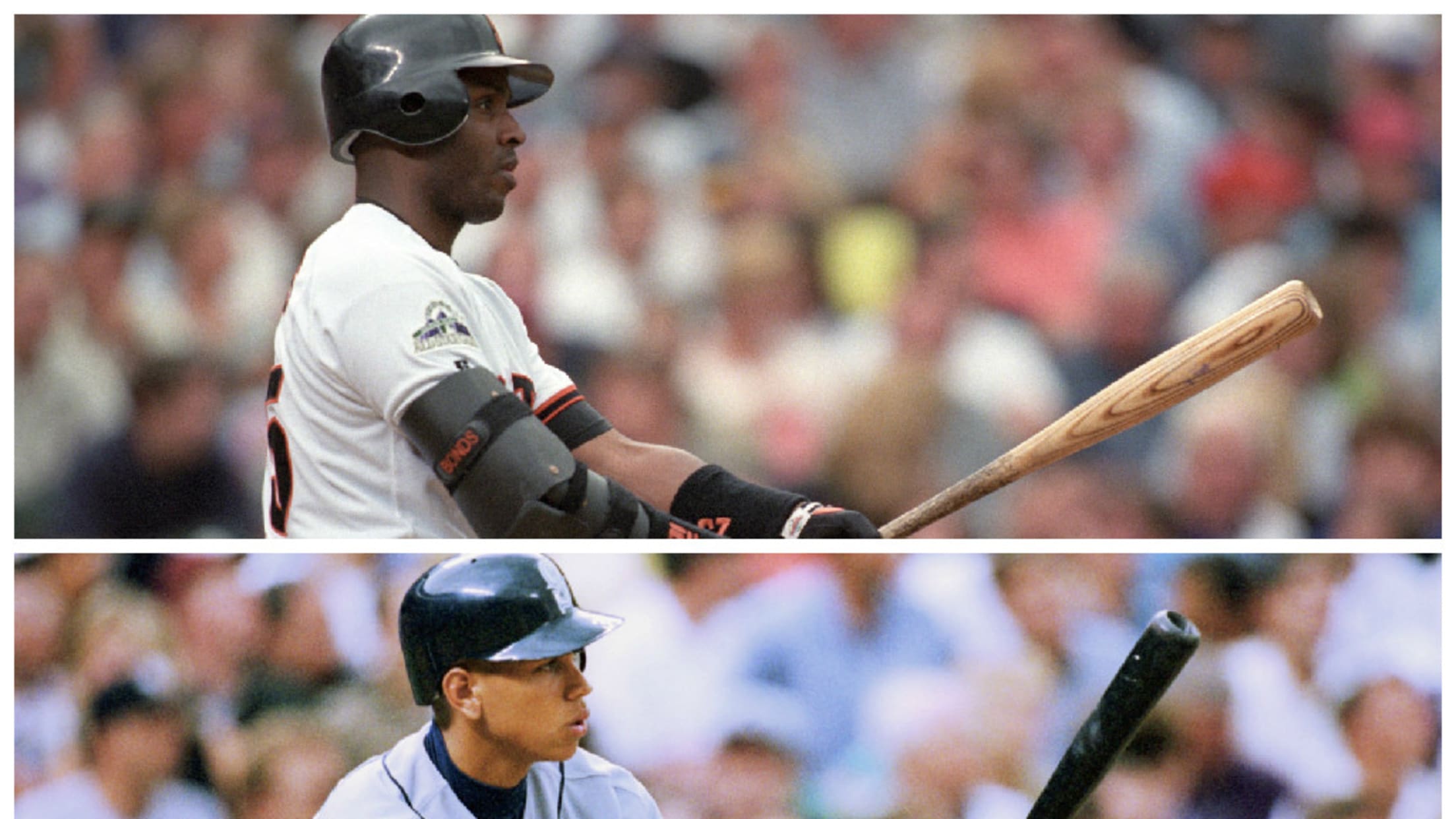 Guess what? It's almost time for the All-Star Game! In preparation, we're taking a look back into All-Star Game history and showcasing some epic and memorable plays from Midsummer Classics of yore. Check back each day from now until July 12 for more This Day in All-Star Game History.
Barry Bonds and Alex Rodriguez hit their first All-Star homers ... in the same game
When an All-Star Game is hosted at Coors Field, it's safe to assume there will be home runs.
On July 7, 1998, there were three. Roberto Alomar, the game's eventual MVP, hit a seventh-inning homer that was his second in an All-Star Game. But two innings earlier, Alex Rodriguez and Barry Bonds traded homers -- each their respective first All-Star dingers.
A-Rod, playing in his third ASG, launched a solo shot in the top of the fifth to give the AL a 5-3 lead. Though he played in eight more ASGs (every season from 2001-2008) and was voted to two more, it remains his only All-Star homer.
Bonds' first homer wasn't his last (he hit one in 2002), but it's nigh impossible to top the pure trick-shot absurdity of his '98 monster:
Yep. He hit the Giants flag hanging from the upper deck.
So, what's crazier: That Bonds hit the Giants flag, that Bonds' homer was off of Bartolo Colon (the game's winning pitcher) in just his second year in the Majors, that Rodriguez and Bonds hit their first ASG home runs in the same game, or that they only have three ASG homers combined?
Nope, still the flag. Definitely the flag.
As for another notable All-Star homer on this date...
Johnny Callison's walk-off heroics
They didn't all actually play in the game, but this was some of the talent present at Shea Stadium (in its inaugural season) for the All-Star Game on July 7, 1964:
Hank Aaron, Roberto Clemente, Whitey Ford, Al Kaline, Sandy Koufax, Harmon Killebrew, Mickey Mantle, Willie Mays, Bill Mazeroski, Brooks Robinson, Ron Santo, Willie Stargell.
The MVP of the 1964 All-Star Game: Johnny Callison.
So how did the Phillies' three-time All-Star top a bevy of future Hall of Famers?
The National League entered the bottom of the ninth inning trailing the American League, 4-3. Willie Mays tied the game after walking, stealing second (because he's Willie Mays) and coming home on Orlando Cepeda's base hit. And then, with Johnny Edwards on first and Cepeda on second, Callison faced off against the AL's Dick Radatz …
Callison's three-run walk-off homer was just the third in All-Star Game history, joining Ted Williams' in 1941 and Stan Musial's 12th-inning blast in 1955 -- voted the best All-Star moment, ever. Yeah, those late-game heroics put him in that kind of company and certainly earned Callison MVP honors. And a place in history.
A version of this piece originally ran on July 7, 2015.
Teams in this article:
Players in this article: