Kris Bryant, Anthony Rizzo run 'Grandpa Rossy' Instagram account following David Ross around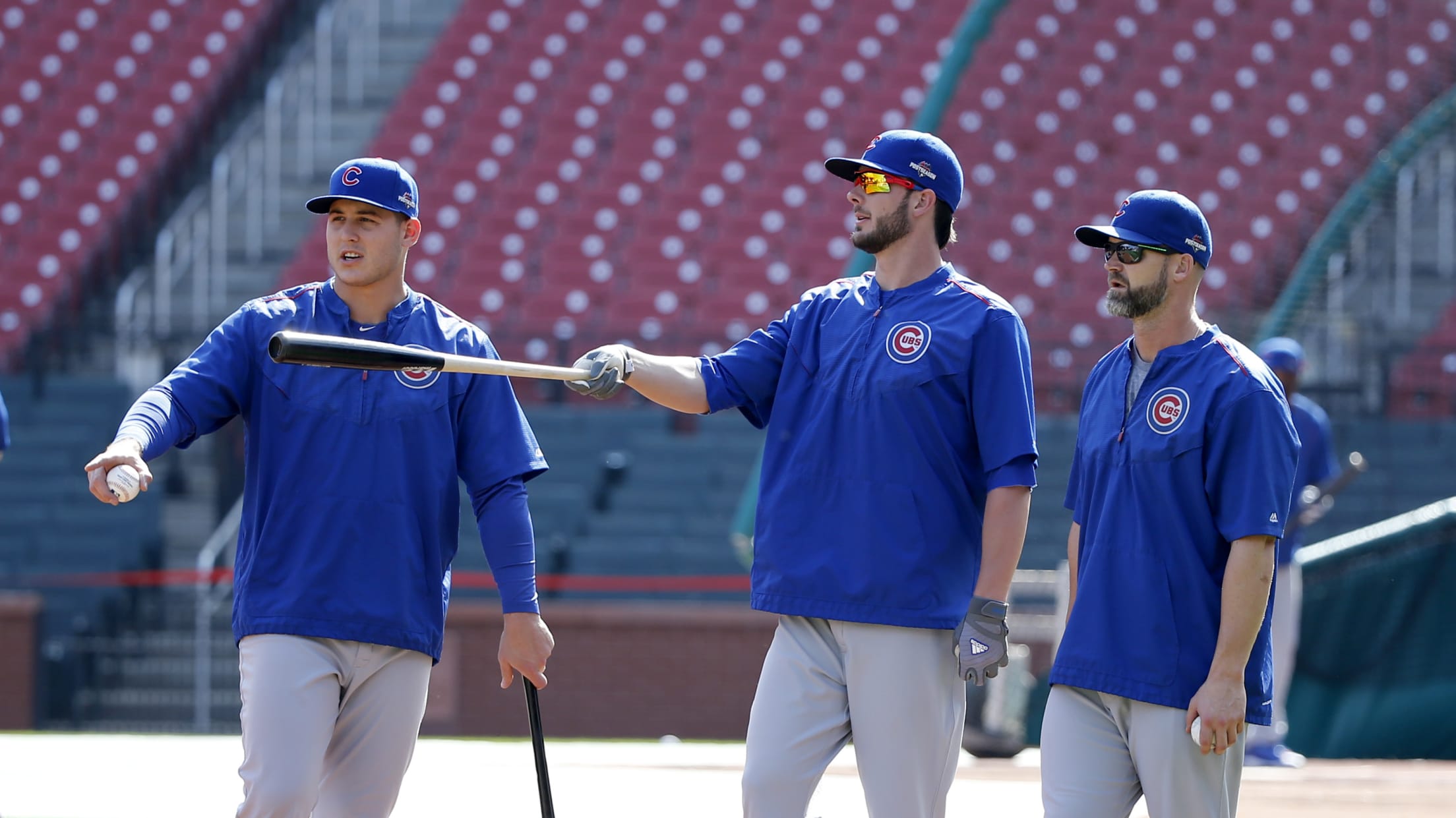 Believe it or not, the 2015 Cubs weren't the youngest team in MLB despite having NL Rookie of the Year Kris Bryant starting at third base and solid contributions from fellow rookies Kyle Schwarber, Addison Russell and Jorge Soler, all of whom are younger than 24. (For what it's worth, the youngest team last year was the Astros with an average age of 26.)
The reason for that probably has something to do with the fact that the Cubs currently employ 38-year-old catcher David Ross. After 14 MLB seasons, Ross has announced that the forthcoming 2016 campaign will be his final go-round, and his Cubs teammates are throwing him a retirement party in the form of an Instagram account documenting his final season.
Bryant and first baseman Anthony Rizzo have started the Grandpa Rossy Instagram account (@GrandpaRossy_3), which they say will chronicle Ross' last hurrah from start to finish. So far they've published three photos, one of Ross preparing for his last first day of school ...
One cracking a joke about his age ...
And one documenting the actual party aspect of a retirement party as the guys took in a Suns game in Phoenix ...
We know it's a small sample size, but between this and "We Follow Lucas Duda ," we're of the mindset that this kind of Instagram account should be mandatory for every MLB team. (The two teams that are doing it just happen to be the two that played in the NLCS last season. Jussayin' ... )