Let's celebrate the quiet consistency of Joe Mauer's start to the 2016 season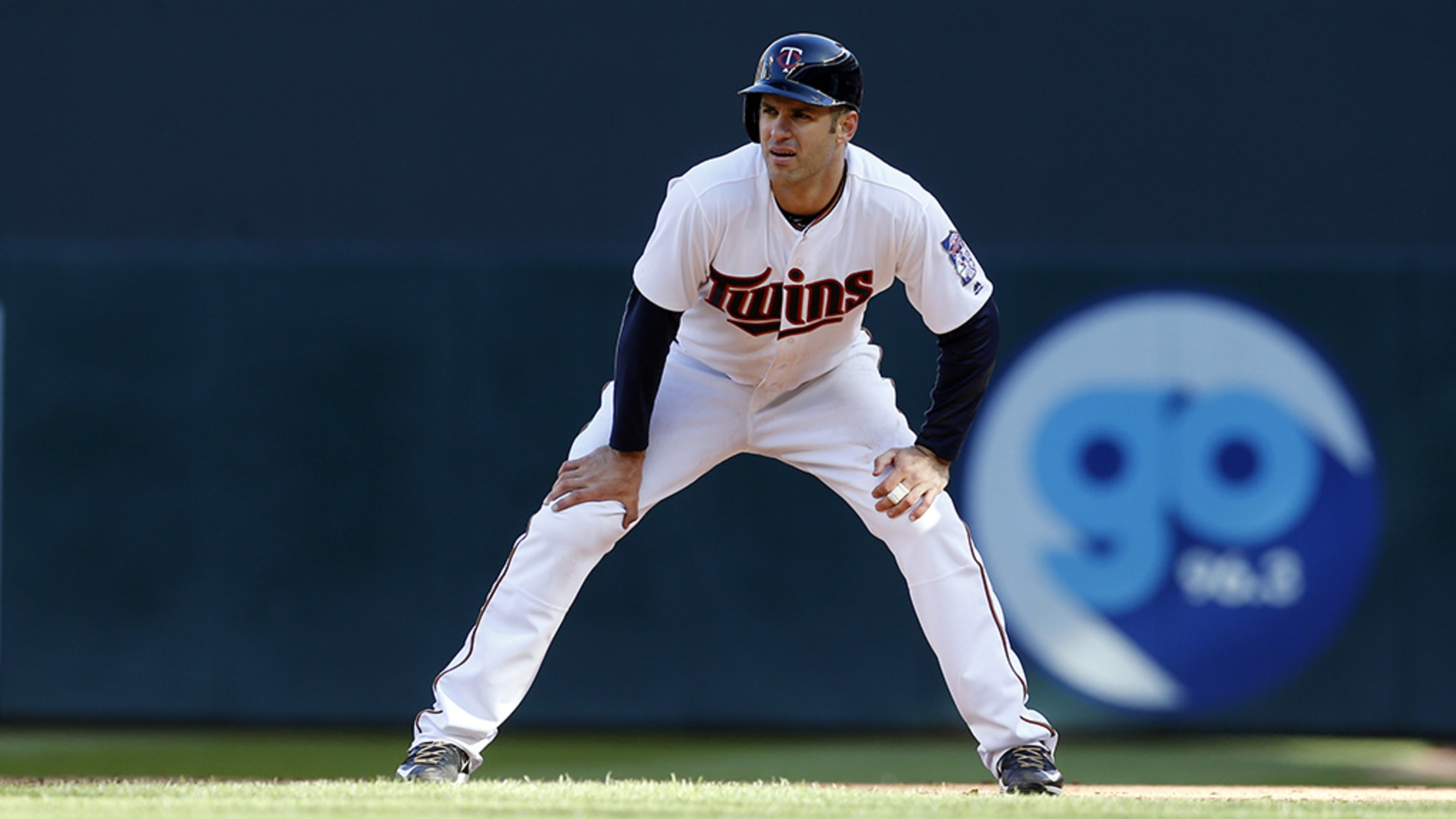 Minnesota Twins' Joe Mauer plays against the Chicago White Sox in a baseball game Monday, April 11, 2016, in Minneapolis. The White Sox won 4-1.(AP Photo/Jim Mone) (Jim Mone/AP)
When Joe Mauer went 0-for-4 in the Twins' 10-4 loss Friday to the White Sox, it was the first time all season he'd failed to get on base at least once during a game. No other player went as long as Mauer -- from April 4 to May 4 -- reaching base at least once. In the first 28 games in which he had at least one plate appearance, he recorded a hit in all but six -- and when he went hitless, he drew at least one walk to compensate. He usually hit and walked, because he's an on-base machine -- as of Sunday night, his .420 OBP was still the highest in the American League.
Ladies and gentlemen, it's time to celebrate Joe Mauer. As Trevor Story introduces himself with a flurry of record-setting home runs, Jake Arrieta continues to blur through hitters and Bryce Harper follows up his MVP season without missing a step, Mauer has been there in 2016, quietly, consistently, beautifully getting on base.
No, he hasn't been the flashiest of players this season -- he only has one homer on the year, and only eight of his 32 hits have been for extra bases -- but with the help of a new pregame regimen to help his vision, he's reaching base like the consistent Mauer of yore.
The last time Mauer carried an OBP over .400 out of the first month was in 2012 (when he finished the year with the AL's highest OBP), and his .453 OBP in '16 was his highest in April since 2007. It's not quite the same level as 2009, when Mauer, after missing the entire month of April, had a .500 OBP for the month of May, but that just happened to be his MVP season. You know, no wonder people are starting to talk about a Joe Mauer comeback.
In fact, Mauer has never started a season with a streak quite like this -- the closest was his 2010 season, when he reached base in his first 13 games. His 28 straight games reaching base are the second-most in Twins history, just short of Kent Hrbek, who went 33 straight to start 1982. He was a month off from matching Matt Holliday, who in 2015 reached base in 44 straight games to start the year, the longest such streak among active players. But it was good for a top-10 place.
In his posthumous novel "The Pale King," David Foster Wallace writes of the courage of accountants in the day-to-day duties of their jobs:
"Exacting? Prosaic? Banausic to the point of drudgery? Sometimes. Often tedious? Perhaps. But brave? Worthy? Fitting, sweet? Romantic? Chivalric? Heroic?"
The same, I think, can be said about Mauer. He may not wow you with fireworks or walkoff grand slams, but there is something wondrous in the simple way he reaches base. And to start 2016, he went an entire month doing just that.
Teams in this article:
Players in this article: