Ring in April Fools' Day with 10 of the best baseball pranks of the past year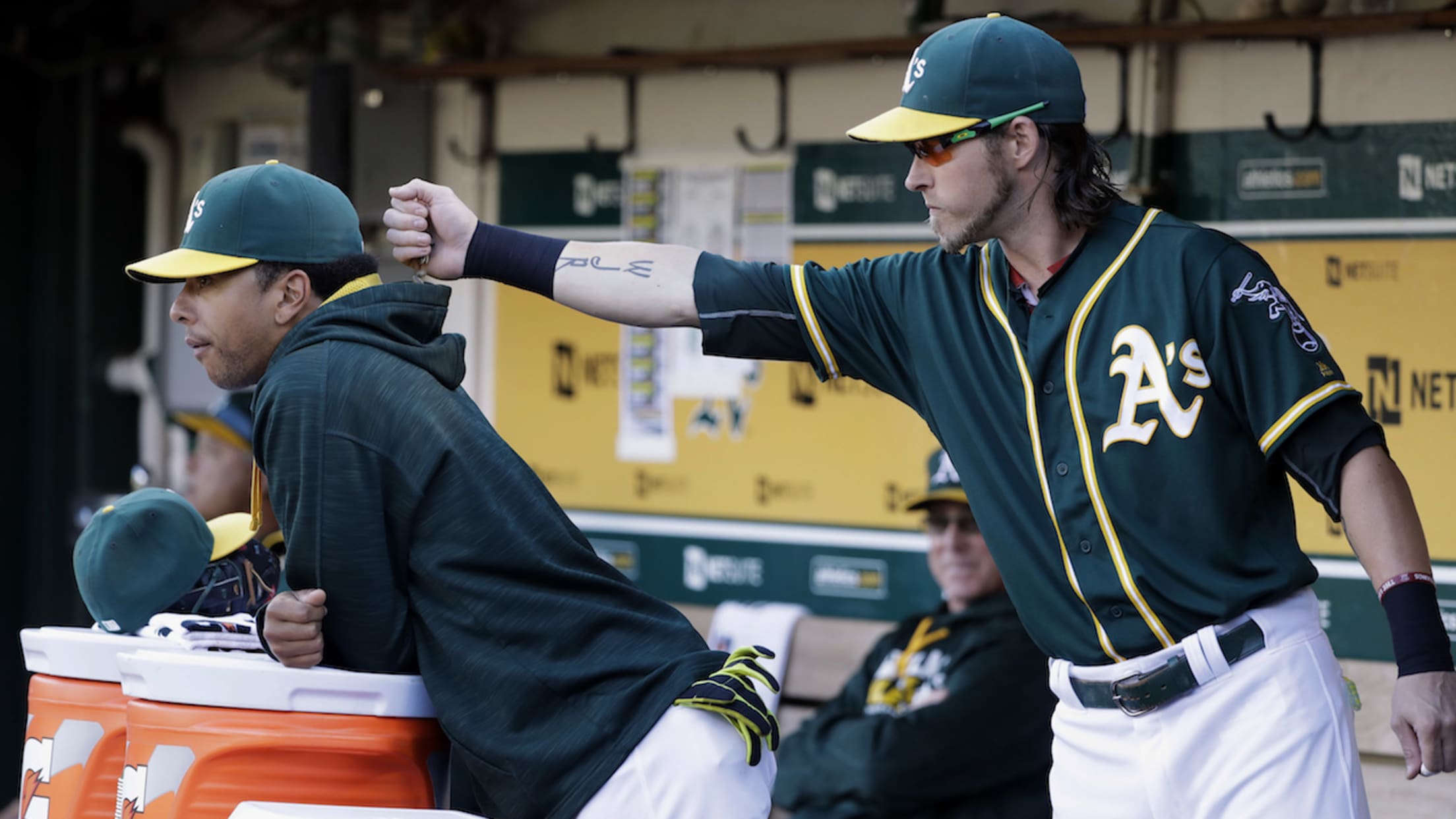 Oakland Athletics' Josh Reddick, right, places sunflower seeds inside the hood of Tyler Ladendorf during the first inning of a baseball game against the Houston Astros Monday, July 18, 2016, in Oakland, Calif. (AP Photo/Marcio Jose Sanchez) (Marcio Jose Sanchez/AP)
Happy April Fools' Day! Don't worry, you can let your guard down -- while we considered orchestrating an elaborate hoax to convince you that Bartolo Colon had abruptly announced his retirement from baseball in order to focus on a career in extreme scootering, that didn't seem very nice.
Instead, we've got something so much better: an exhaustive recap of the year that was in baseball pranks. Our national pastime has long been conducive to all sorts of shenanigans, from the diamond to the dugout and beyond. As you can see below, the past 12 months were no exception.
The Astros find a parking spot for Tyler White's car
After countless hours of work and three years in the Minor Leagues, Tyler White made his MLB debut last year for the Astros. It was an inspiring story -- but alas, even inspiring rookies are still rookies, and every rookie must be the victim of at least one fantastic prank.
In White's case, that prank involved parking his car in center field at Minute Maid Park and hiding the keys:
Looks like we have some #Astros shenanigans on a Saturday. Word is the car belongs to Tyler White. Rookie hazing... pic.twitter.com/rvzmjgJzBd

— Angel Verdejo Jr. (@ahverdejo) June 4, 2016
The kicker? Carlos Gómez hit a fly ball off the roof during batting practice.
"I've been working really hard to hit the ball to the middle," Gomez said. "I get excited when I hit it to the middle. Every day they need to put a car in center field so I can have a great BP."
Thankfully, this prank had a happy ending: His teammates eventually gave White the keys back, and took care of all damages.
Fake hidden-ball tricks!
The hidden-ball trick has long been a staple for crafty infielders looking to steal an out by catching wayward baserunners off-guard. Last year, though, they took it to a whole different level -- pretending they were pulling a hidden-ball trick when they didn't even have the ball, just to keep runners honest. And, of course, getting a reaction out of Juan Uribe isn't a bad bonus:
Luis Valbuena, for his part, wasn't taking any chances:
A lesson for 2017: Never take your eye off the ball.
Noah Syndergaard gives us all a heart attack
Perhaps the only thing as majestic as Noah Syndergaard's fastball is his long, flowing blond hair. Last January, however, it appeared as though Thor's locks were history:
Luckily, Syndergaard sent a follow-up photo before the entire Internet burned down:
Kris Bryant goes undercover at a junior college batting practice
Since Bryant spends his springs in Arizona with the Cubs, last March he figured he'd take the opportunity to swing by a local junior college and give their hitters some pointers. There was just one catch, though: He didn't tell them he was Kris Bryant.
Posing as a European transfer student named "Roy" -- with some help from manager Tony Cirelli, who informed his team the morning of the prank that some players might be losing playing time to this big-time recruit -- Bryant proceeded to launch dinger after dinger, until finally, he revealed his true identity.
Orbit gets up to various Orbit shenanigans
You'd think that MLB stars would take a lesson from the Great Banana Peel Disaster of 2015 and stay far, far away from Orbit when he's got a trick up his sleeve. Unfortunately, some lessons have to be learned the hard way -- just ask Kole Calhoun, who innocently approached Orbit's fortune telling booth back in June ... only to be greeted with a rude (and oddly specific) fortune:
But Orbit's pranking isn't limited only to the opposing team. He also got into the spirit of Halloween by terrifying some Astros employees:
Classic @OrbitAstros. All tricks and no treats. #HappyHalloween pic.twitter.com/geqKoUmpC9

— Houston Astros (@astros) October 31, 2016
Who knows, maybe this was all Norbit's doing.
Kenta Maeda is the greatest senior citizen pitcher in the world
There's a lot of time to kill in the offseason, and only so much of it can be spent preparing for next year and working a side job as a plumber. Luckily, Kenta Maeda found a good way to pass the time back in his native Japan: He disguised himself as an old man and struck out some young fans on Japanese TV, before finally peeling off his (shockingly convincing) disguise:
Kenta #Maeda pitched to his little fan disguised as an old man. 😂 #Dodgers pic.twitter.com/NWox2pUEYD

— Joseph Kim (@blackwings2011) December 18, 2016
Old Man Kenta Maeda will be the Halloween costume sweeping the nation next October: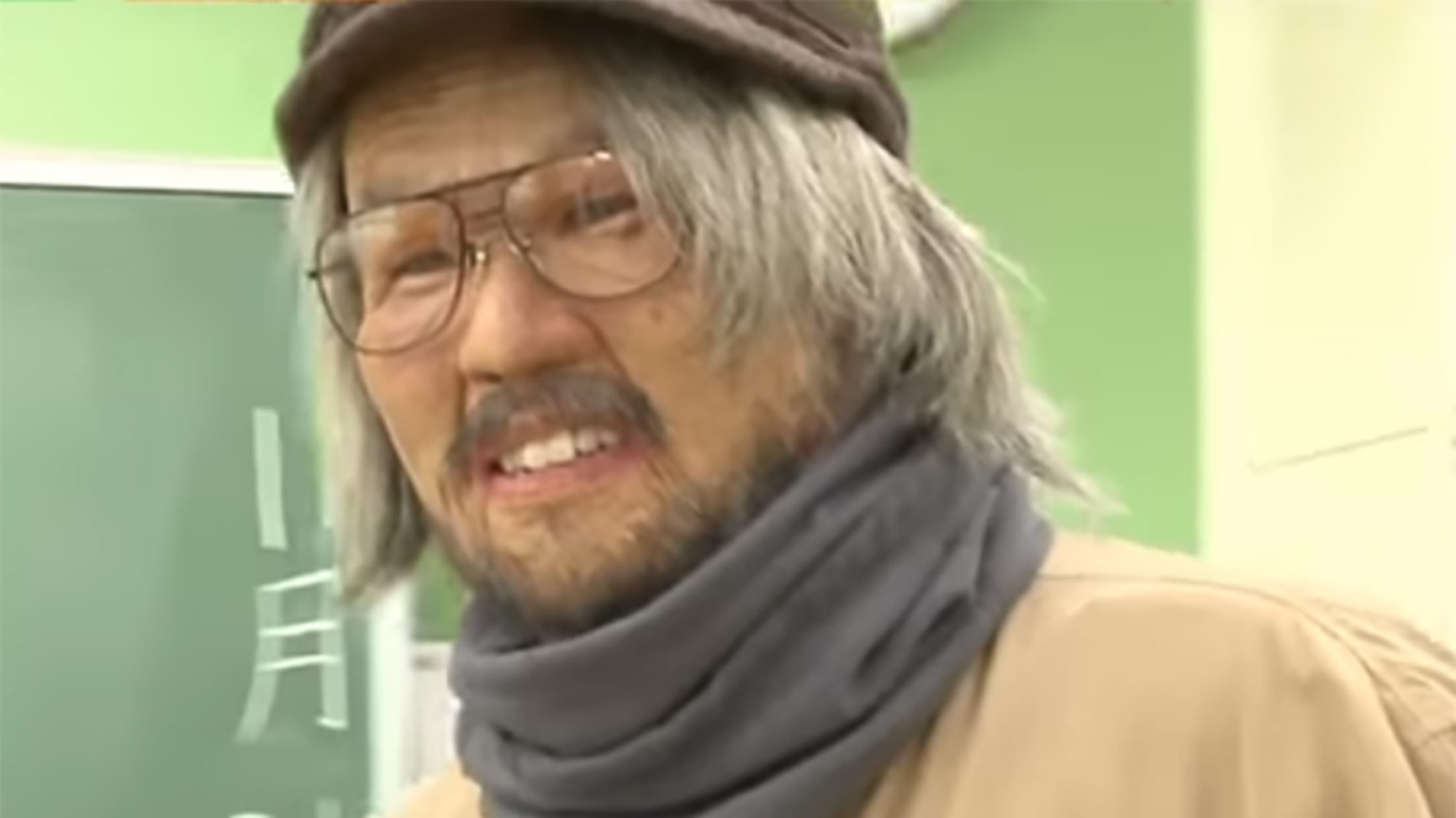 Joey Votto, professional troll
Players flipping foul balls to fans in the stands is a tradition nearly as old as the Major Leagues. Where most MLB stars see a chance to make a fan for life, however, Joey Votto sees an opportunity -- more specifically, an opportunity to pull a fast one:
Yes, really: While in Philadelphia, Votto faked a throw into the stands down the first-base line, before tossing the ball back to the infield. As he would explain afterwards, though, it was all in good fun:
After pulling several more fast ones, Votto softened his stance toward the end of the year, even going so far as to high-five a young Reds fan during a game in September:
Meet Best Buy's newest employee: Marcus Stroman
In May of last year, Stroman -- ever a pitcher of the people -- decided to hop behind the desk of a Best Buy in Toronto and help some Blue Jays fans purchase copies of R.B.I Baseball 16. Thanks to a hat and some glasses, nobody recognized him -- despite taking some time to show off his pitching motion:
Eventually, Stroman let everyone in on the joke -- and held a meet and greet during which he signed hundreds of copies of the game:
Clayton Kershaw pulls the rug out from under Baxter
Poor D. Baxter the Bobcat. He just wanted what any of us would want at a Dodgers game: the chance to shake hands with Clayton Kershaw. Tragically, his eagerness would be his downfall:
May you enjoy anything in your life as much as Clayton Kershaw enjoys pranking mascots.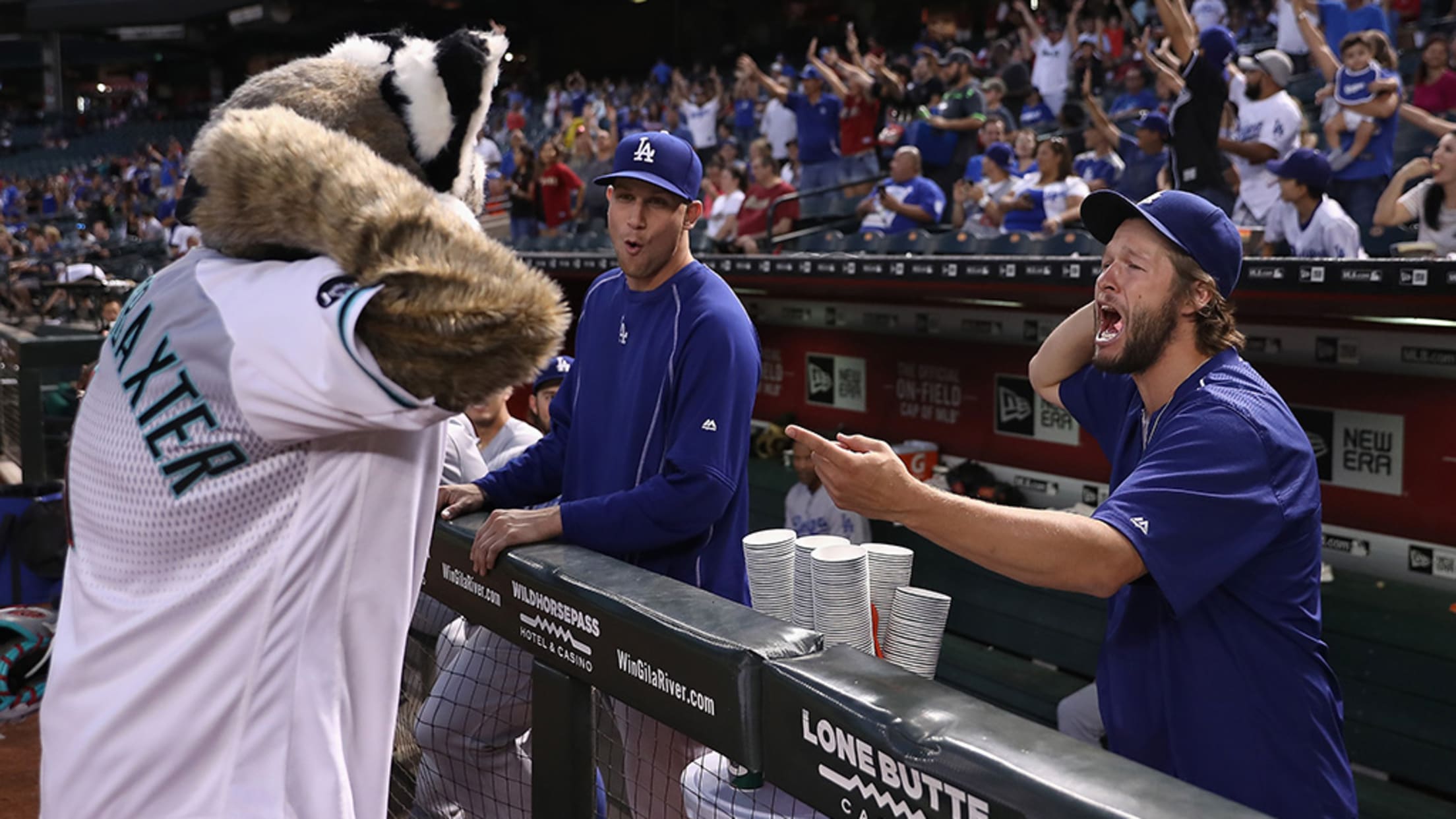 The Angels team up to prank Garrett Richards
With some help from YouTube Red's Prank Academy, Mike Trout and his Angels teammates pulled off a prank for the ages on pitcher Garrett Richards last April Fools' Day.
Here's the setup: Richards, Trout, Jered Weaver, Kole Calhoun and C.J. Cron were out to dinner during Spring Training when a female fan approached the table, asking for advice on how to break up with her boyfriend. Moments later, a man walks up, explaining that he was about to propose to his girlfriend, who just so happened to be Richards' No. 1 fan. The man asked if Richards would deliver the engagement ring, and that's when things went hilariously off the rails.