Carlos Correa and his fiancee discussed his epic World Series proposal on 'Jimmy Kimmel Live'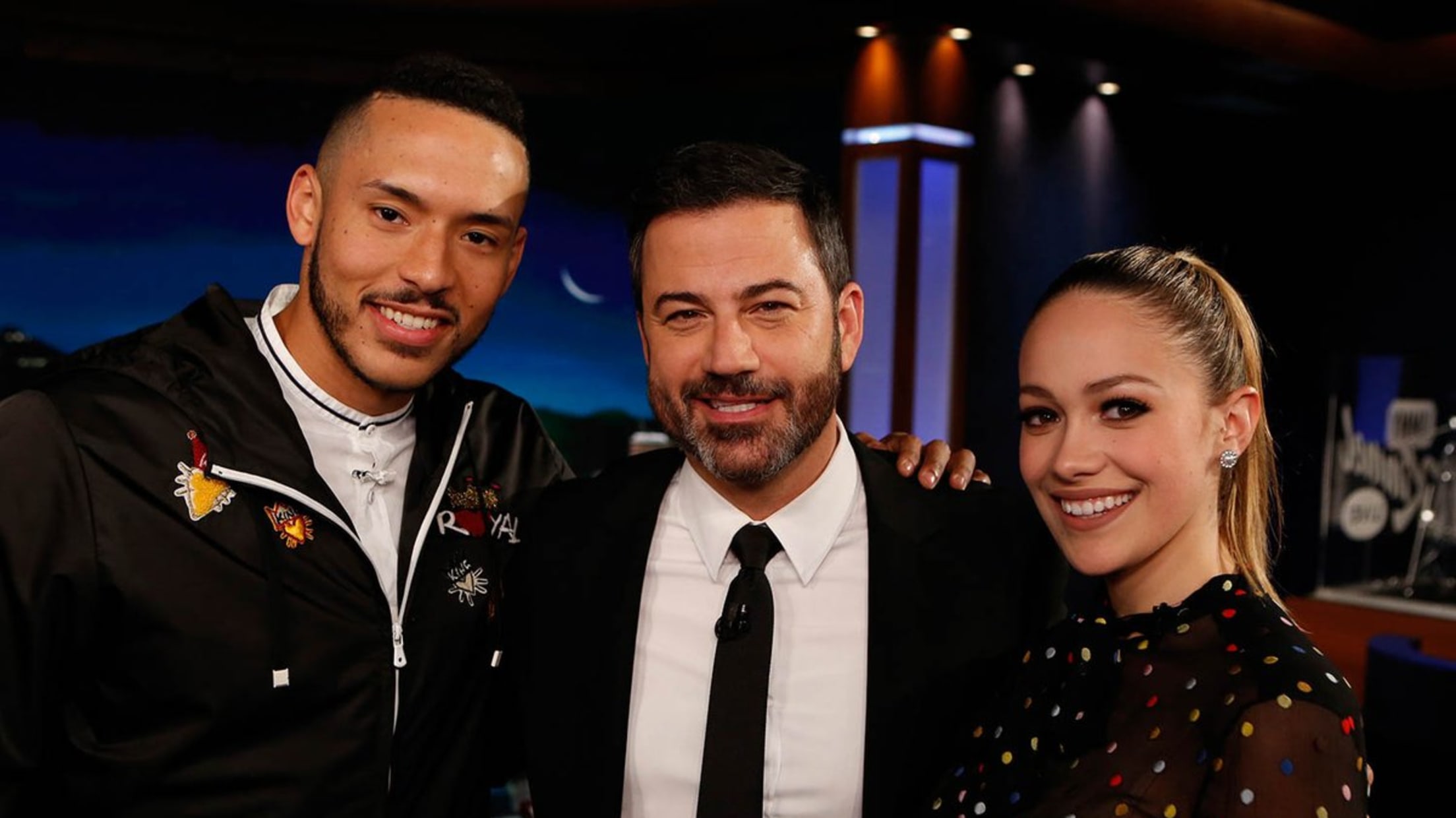 To say the last five days for the Astros have been "eventful" would be a gross understatement. Since beating the Dodgers in Game 7 of the World Series on Wednesday, they've made the rounds on various late-night programs and done what you'd expect fresh off the franchise's first World Series title -- from ""The Tonight Show" to "Saturday Night Live", Disney World to weddings in Tuscany -- they've been everywhere, and rightly so.
Backstage at #Kimmel with Carlos Correa @TeamCJCorrea #EarnedHistory pic.twitter.com/JYJNJ62u6q

— Jimmy Kimmel Live (@JimmyKimmelLive) November 7, 2017
The victory lap continued on Monday night, when shortstop Carlos Correa and his now-fiancée, Daniella, turned up on "Jimmy Kimmel Live." There, talked about -- what else -- that dreamlike engagement Correa made his reality just minutes after the final out of Game 7 while being interviewed by Ken Rosenthal.
The happy couple also posed with Kimmel for a great group shot:
Houston @Astros #WorldSeries champ Carlos Correa & his new fiancée! @TeamCJCorrea @DaniellaRdz1 #Astros #EarnedHistory pic.twitter.com/C0G2EBgUTC

— Jimmy Kimmel Live (@JimmyKimmelLive) November 7, 2017
Needless to say, Correa enjoyed his visit:
Unforgettable experience #thankyou 👊🏽 https://t.co/5Zt42vyfQ9

— Carlos Correa (@TeamCJCorrea) November 7, 2017
Shoutout to him for living his best life at the age of just 23.
Correa's Kimmel turn on Monday came hours after Alex Bregman made his own rounds in NYC -- first, talking about #HoustonStrong and the chances of a repeat on "Good Morning America" -- and then visiting Jake and Jordan from the Cespedes Family BBQ for more talking later in the day.
Have a week, Astros.
Teams in this article:
Players in this article: