This Astros fan wore a helmet and batting gloves just in case the team needed him to pinch-hit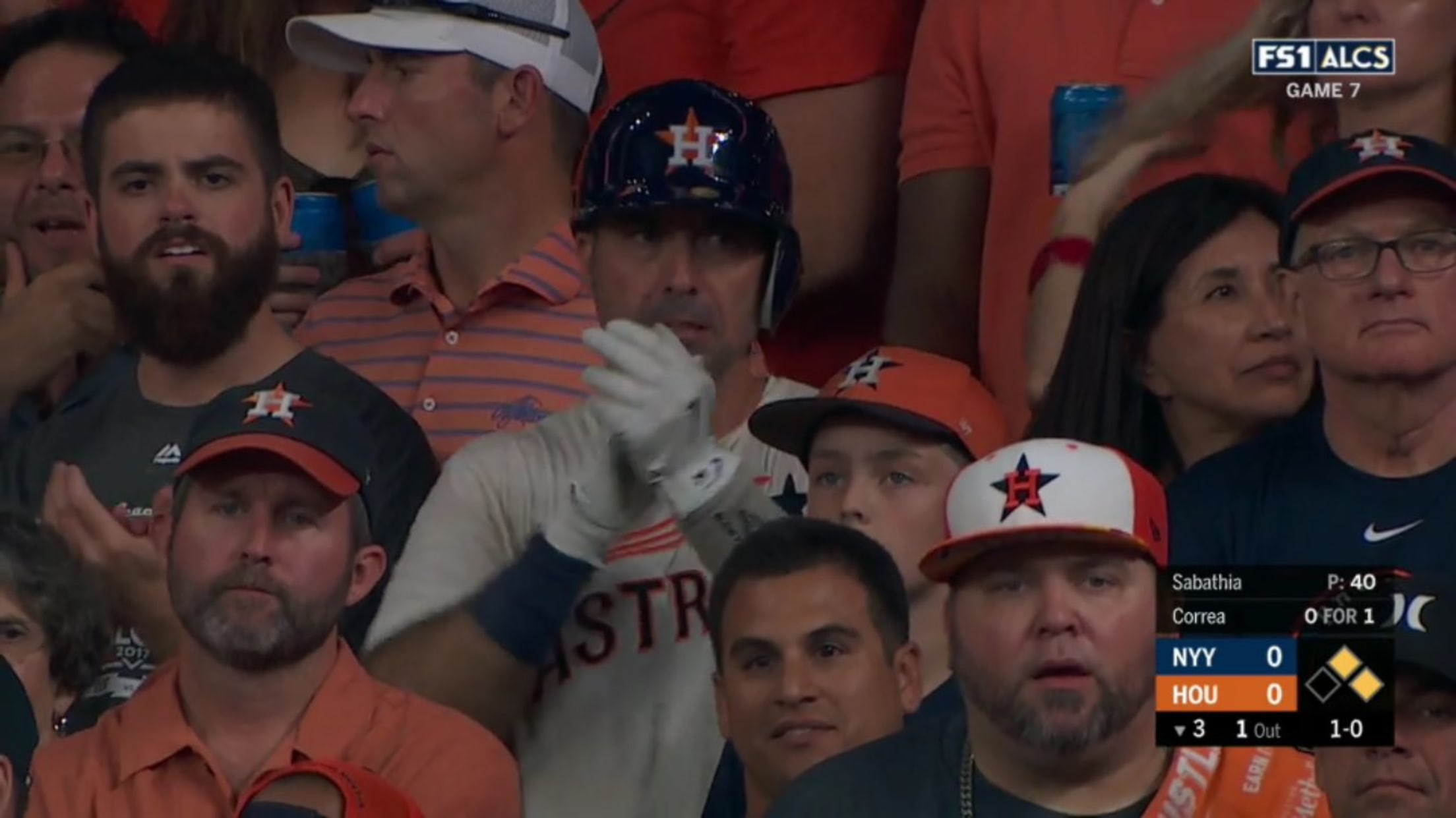 You can yell, shout, clap and even try to send positive brainwaves to the players, but when it comes to a must-win game on the verge of the World Series, even the fans have to step up their game. This Astros rooter was ready during the Astros' 4-0 victory on Saturday night in Game 7 of the American League Championship Series presented by Camping World.
After presumably listening to John Fogerty's "Centerfield" on repeat, he arrived at the park in a helmet and batting gloves. He was ready just in case A.J. Hinch needed a new pinch-hitter:
Sadly, there's no rule that says a team can call on a fan if they're dressed for the part, but hey -- better safe than sorry.
The Astros next face the Dodgers in the World Series. Tune in to Game 1: Tuesday, Oct. 24, at 8 p.m. ET/7 p.m. CT on FOX.