Auburn forces Game 3 of the Women's College World Series with a game-winning grand slam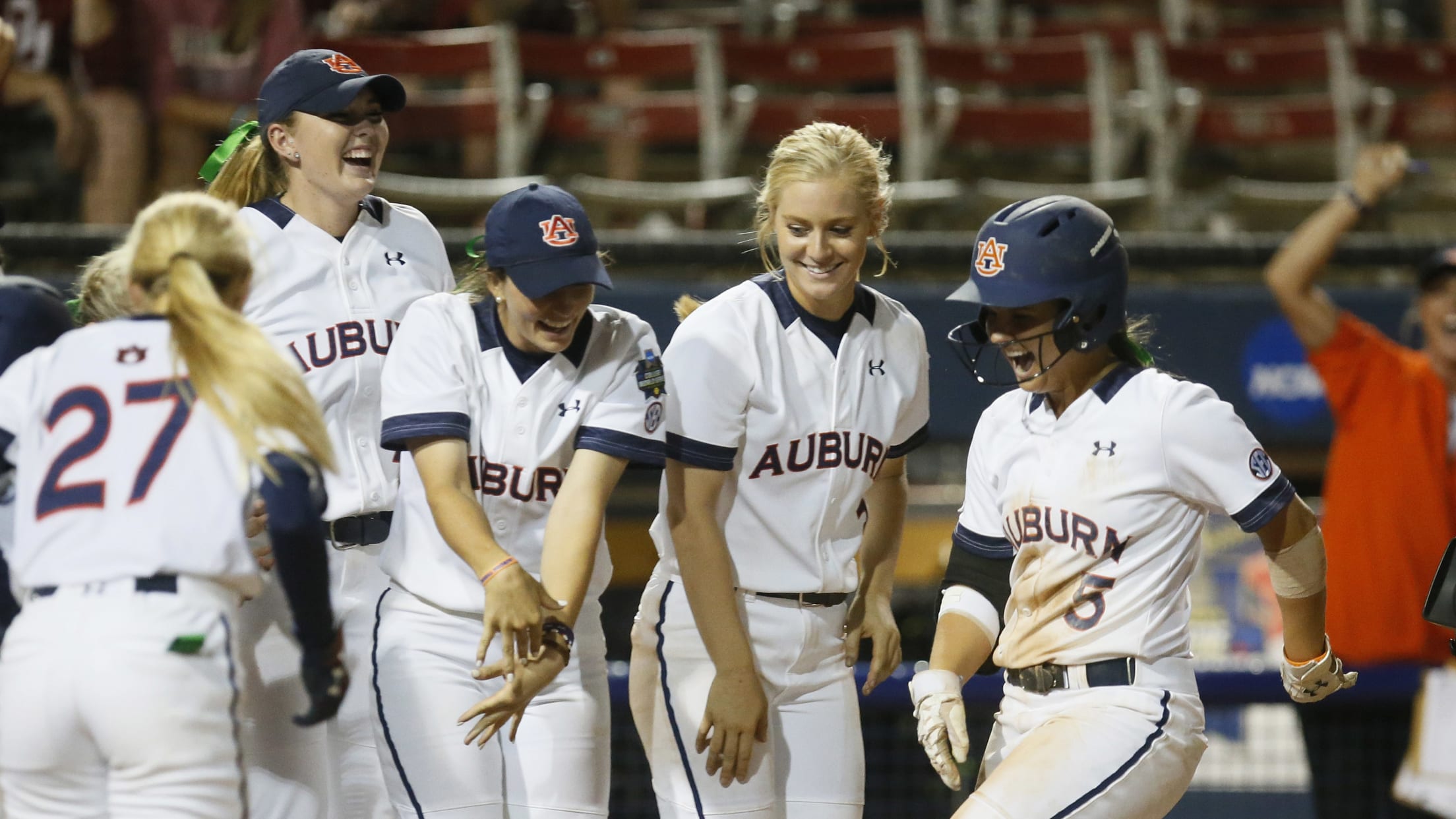 (Sue Ogrocki)
After Oklahoma won Game 1 of the Women's College World Series Final, 3-2, on Monday, the Auburn Tigers knew they'd need a special effort to force the series to a third and final game. They certainly pulled that off with an 11-7 victory on Tuesday that will likely go down in history as one of the best ever.
Entering the bottom of the second, it looked all wrapped up. Oklahoma had jumped out to a 7-0 lead. Up against Oklahoma's 31-game winning streak, could Auburn even stay in the game?
Sure could. They answered right back, scoring five runs in the bottom of the second before adding two more in the fourth. Even still, it required a monumental effort to send it to extras (college softball teams play seven-inning games).
In the top of the sixth inning and with a runner on first, Oklahoma's Shay Knighten blasted a ball deep to left field. Unfortunately for the Sooners, Tiffany Howard was there with some serious ups:
ROBBED!!!!! TIFFANY HOWARD OH MY GOODNESS!!!! #WCWS pic.twitter.com/BCydMyOaQC

— NCAA Softball (@NCAAsoftball) June 8, 2016
That would keep things knotted up until the bottom of the eighth inning. Auburn loaded the bases and with one out, Emily Carosone came to the plate. There would be no taking pitches here -- on the first offering Carosone poured kerosene over the proceedings (get it?) with a walk-off grand slam. Goodbye 31-game winning streak, goodbye series clincher and hello to a third and final game.
Game 2. Extra innings. Grand slam. Walk off. #WCWShttps://t.co/KZNpWcSYTq

— NCAA Softball (@NCAAsoftball) June 8, 2016
The two teams will square off on Wednesday night. Given how Game 2 went down, we can only imagine that it will feature baseballs literally turning into fireballs before being robbed at the wall by outfielders in Jaeger suits. After all, that's the only way it could be any more intense.