Jarrett Parker found the solution to his hitting slump: Hanging out with Barry Bonds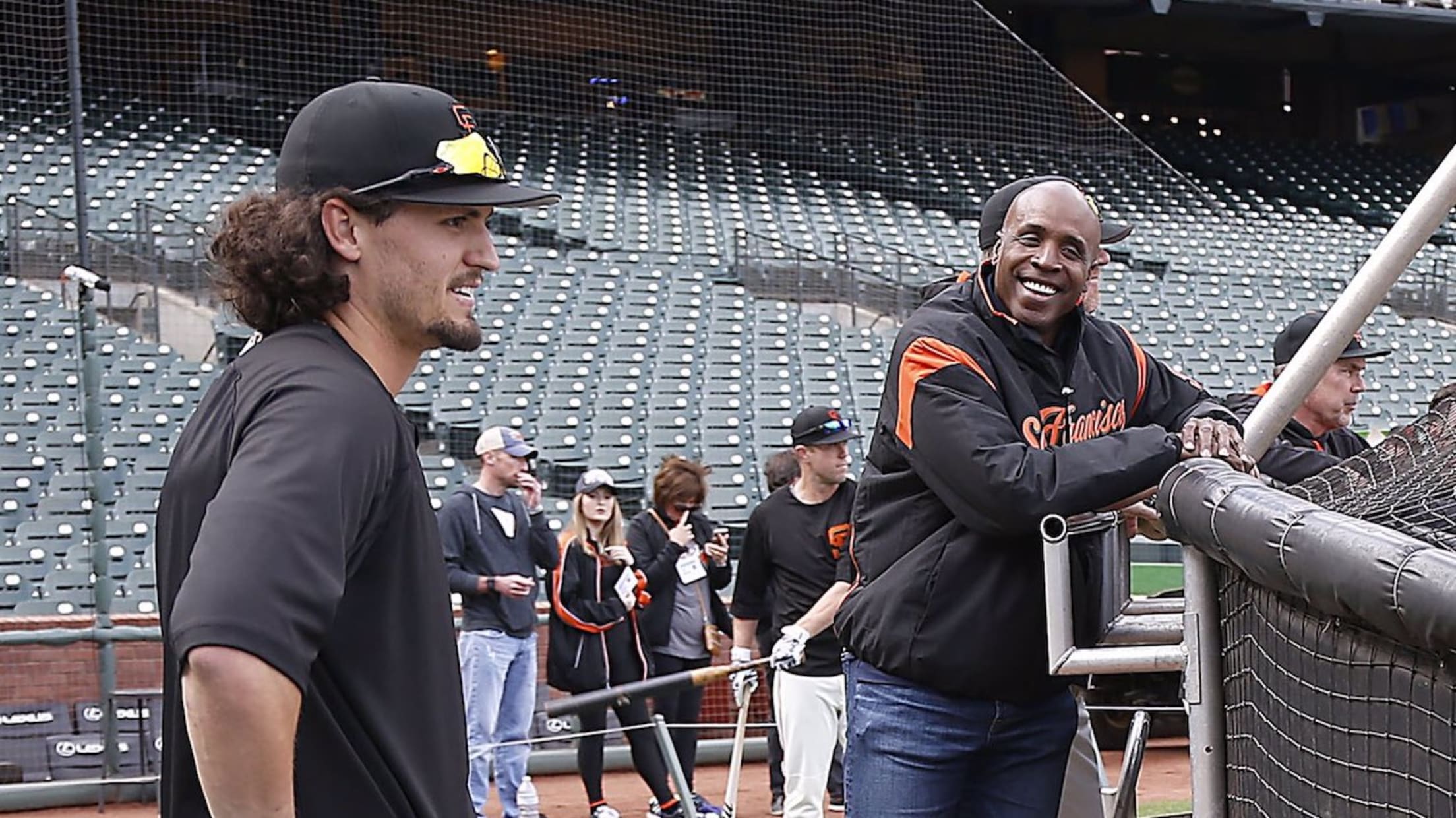 Entering play on Wednesday night, Giants left fielder Jarrett Parker was just 1-for-14 to start the 2017 season -- no reason to hit the panic button just yet considering the small sample size, but still a cause for concern. So, before San Francisco's game against the D-backs, Parker decided to get some advice ... from another Giants left fielder you may have heard of:
So these two were hanging out pregame...🤔 pic.twitter.com/3PFcmEfsYC

— SFGiants (@SFGiants) April 13, 2017
Yes, Parker and Barry Lamar Bonds were spotted hanging out during batting practice. And while we can't know for sure what the two discussed, what we do know is this: Just a little while later, Parker went 2-for-3 with a two-run triple as the Giants topped Arizona, 6-2.
Coincidence? Some innocuous hitting tips? Evidence of a Vulcan mind meld that will turn Parker into an unstoppable slugging machine? We're just asking questions here.
Teams in this article:
Players in this article: