Oh, the many wondrous bubble-gum bubbles that you'll see in a baseball game
ATLANTA, GA - AUGUST 13: Ronald Acuna Jr. #13 of the Atlanta Braves rounds second base after hitting a solo homer to lead off game two of a doubleheader against the Miami Marlins at SunTrust Park on August 13, 2018 in Atlanta, Georgia. (Photo by Kevin C. Cox/Getty Images) (Kevin C. Cox/Getty Images)
Walk through your average office building on a weekday and chances are pretty good that you'll see zero bubble-gum bubbles being blown. For some reason, it's just not the "professional thing to do." But head to the ballpark and players are popping bubbles everywhere. It's just part of what makes baseball so fun. Plus, it turns out that chewing gum can actually improve athletic performance. (Who'da thunk?)
So, let's honor the silly, sticky confection that underscores that no matter how seriously the players and the fans take the game, it's still fun with players chomping about during the game.
Ronald Acuña Jr. celebrated his home-run trot against the Red Sox on Thursday by creating bubble art:
Wilmer Flores, who is baseball's walk-off machine, blew a bubble while waiting to see if his fly ball would be a walk-off home run or not. How baller is that?
Avisaíl García knows that blowing a bubble gives you a 30-percent better chance of scoring a run on the bases (note: that fact is 100-percent made up).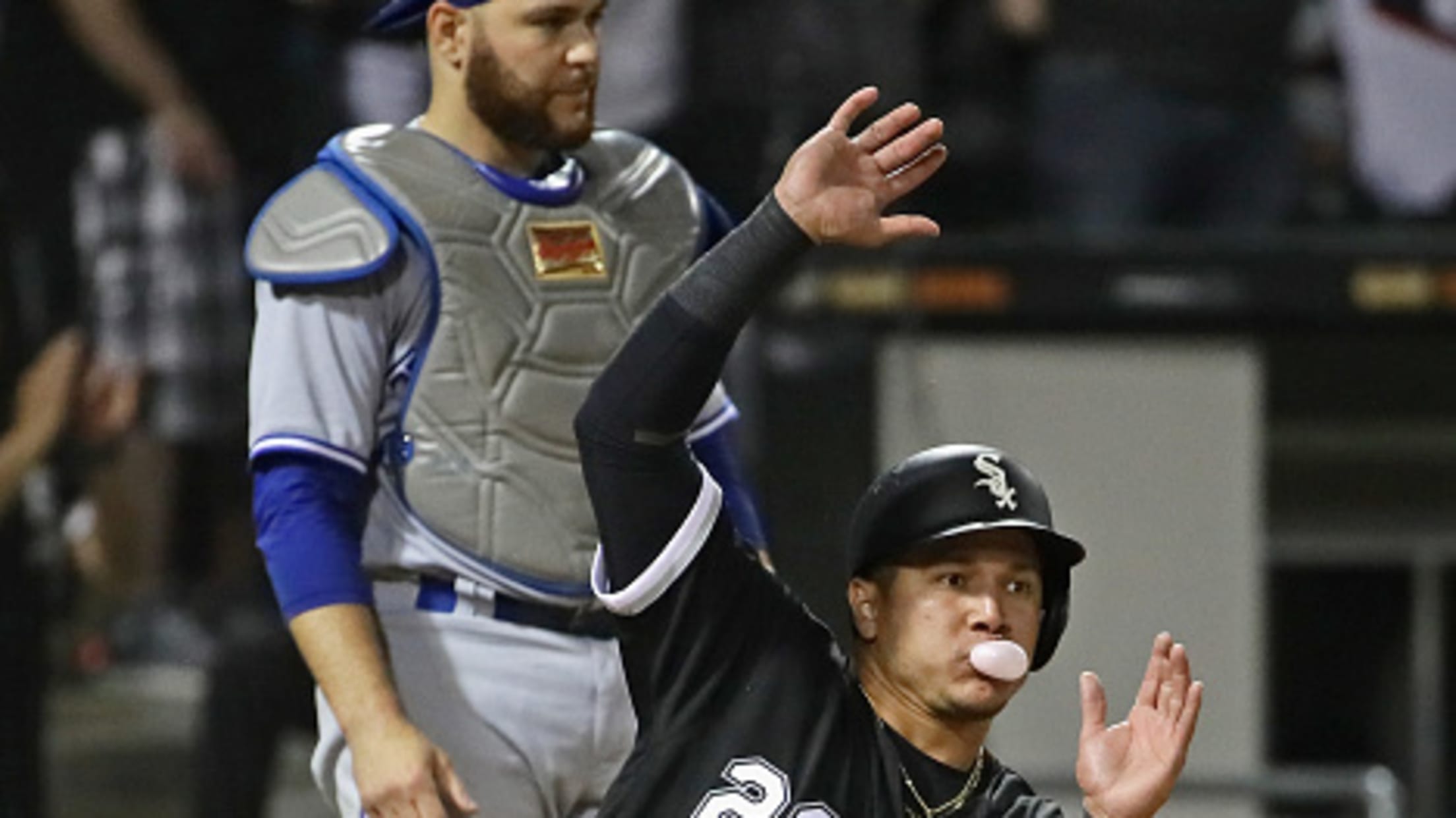 James Shields is a bubble-gum artist. He uses the pink goo to show the ephemeral, temporary nature of life.
Or, maybe he just likes making big ol' bubbles:
Bruce Bochy does his best in-game strategizing with a bubble in his mouth:
Sean Manaea created a souvenir that will withstand the test of time:
It's your world, @BABYSMGIRAFFE 🤣#PlayersWeekend pic.twitter.com/XSht9GbkGj

— Oakland A's (@Athletics) August 26, 2018
Bubble-gum is so ingrained in the game, even bobbleheads come complete with chewing gum:
Nick Castellanos popping gum on a bobblehead. First 10,000 get one at Sunday's Tigers game. pic.twitter.com/Dp5lO8OUG2

— Brad Galli (@BradGalli) May 25, 2018
Taking a pitcher out of the game is much less awkward when you can simply mumble something with a mouth full of gum. (Also, you'll notice that Ned Yost appears to have created the super-rare double bubble.)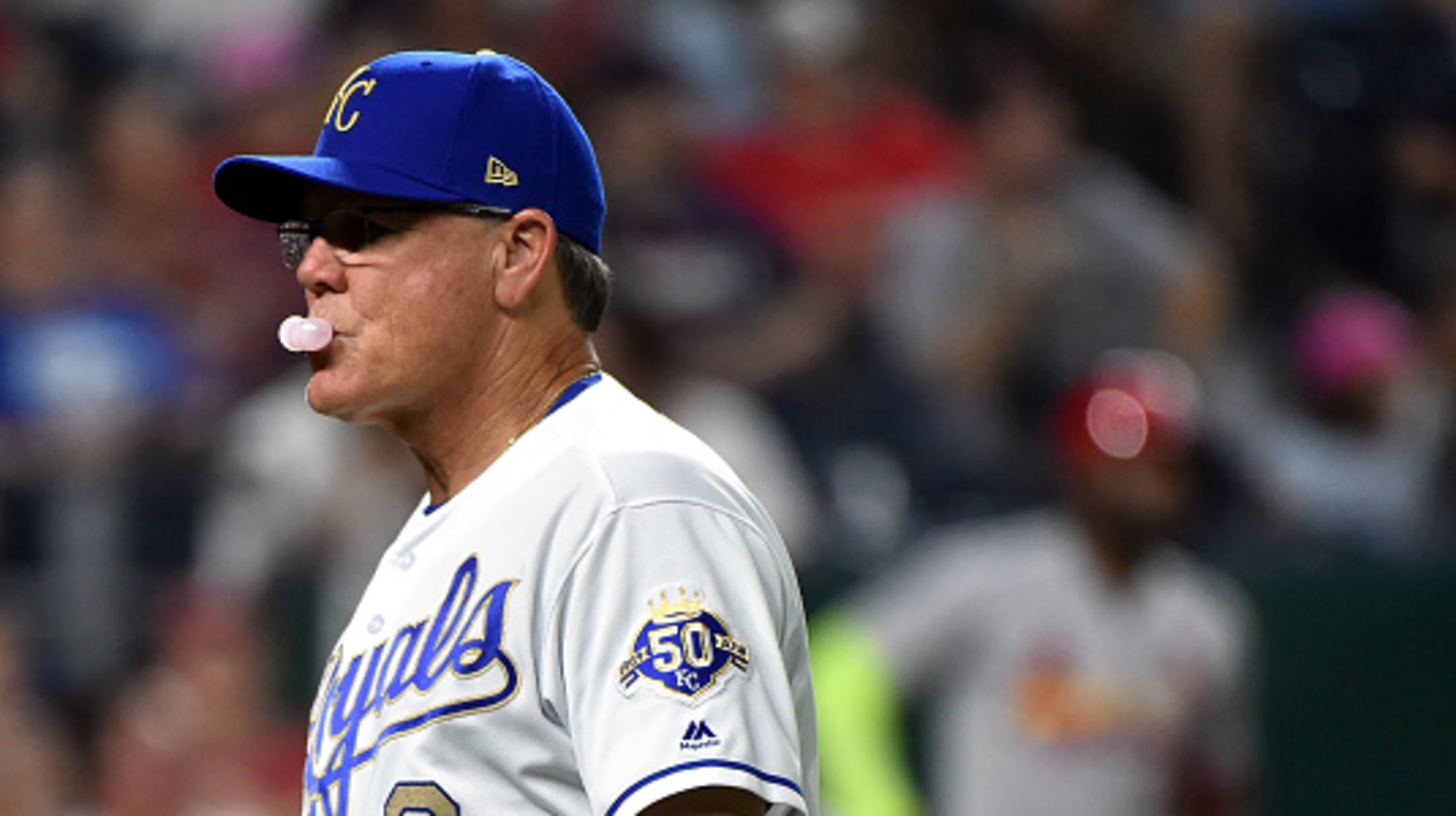 You can catch fly balls with gum:
Go to the All-Star game with gum: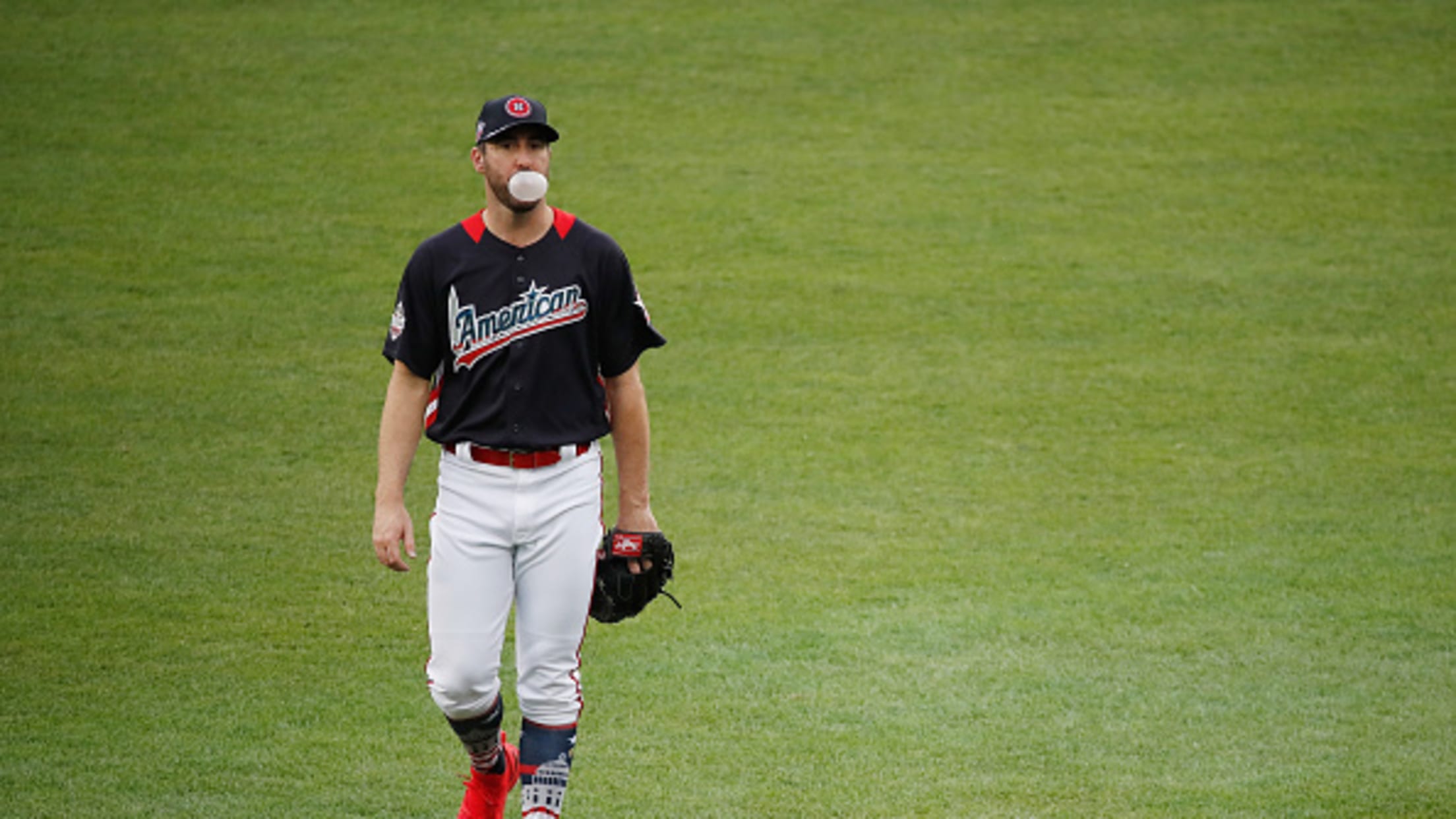 Some, like Charlie Blackmon, choose to close their eyes and really focus while chewing gum: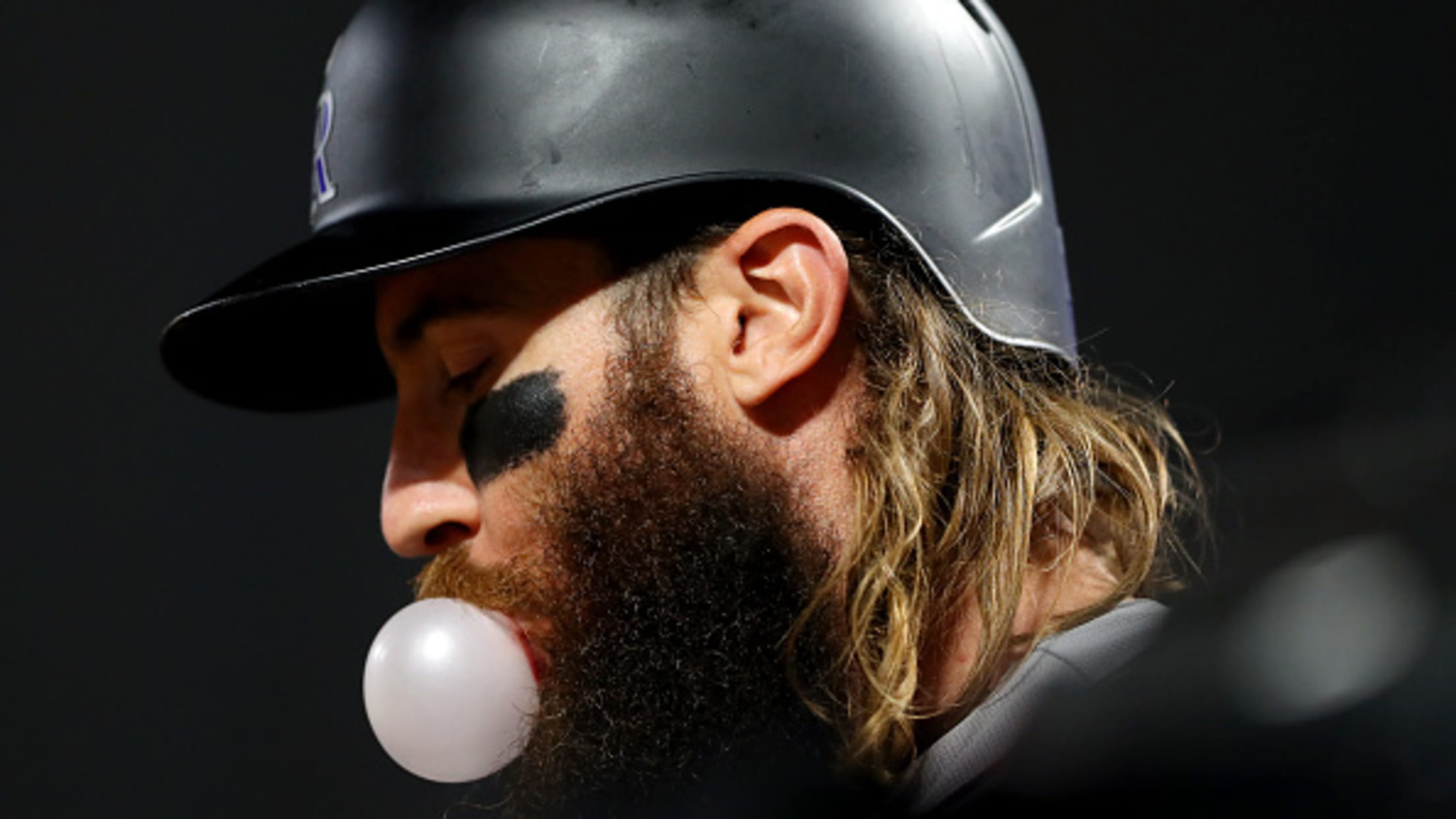 And others like to celebrate postseason home runs with a bubble, as Javier Báez displayed last year:
Even the biggest home-run son in the game likes to blast bubbles out of his mouth: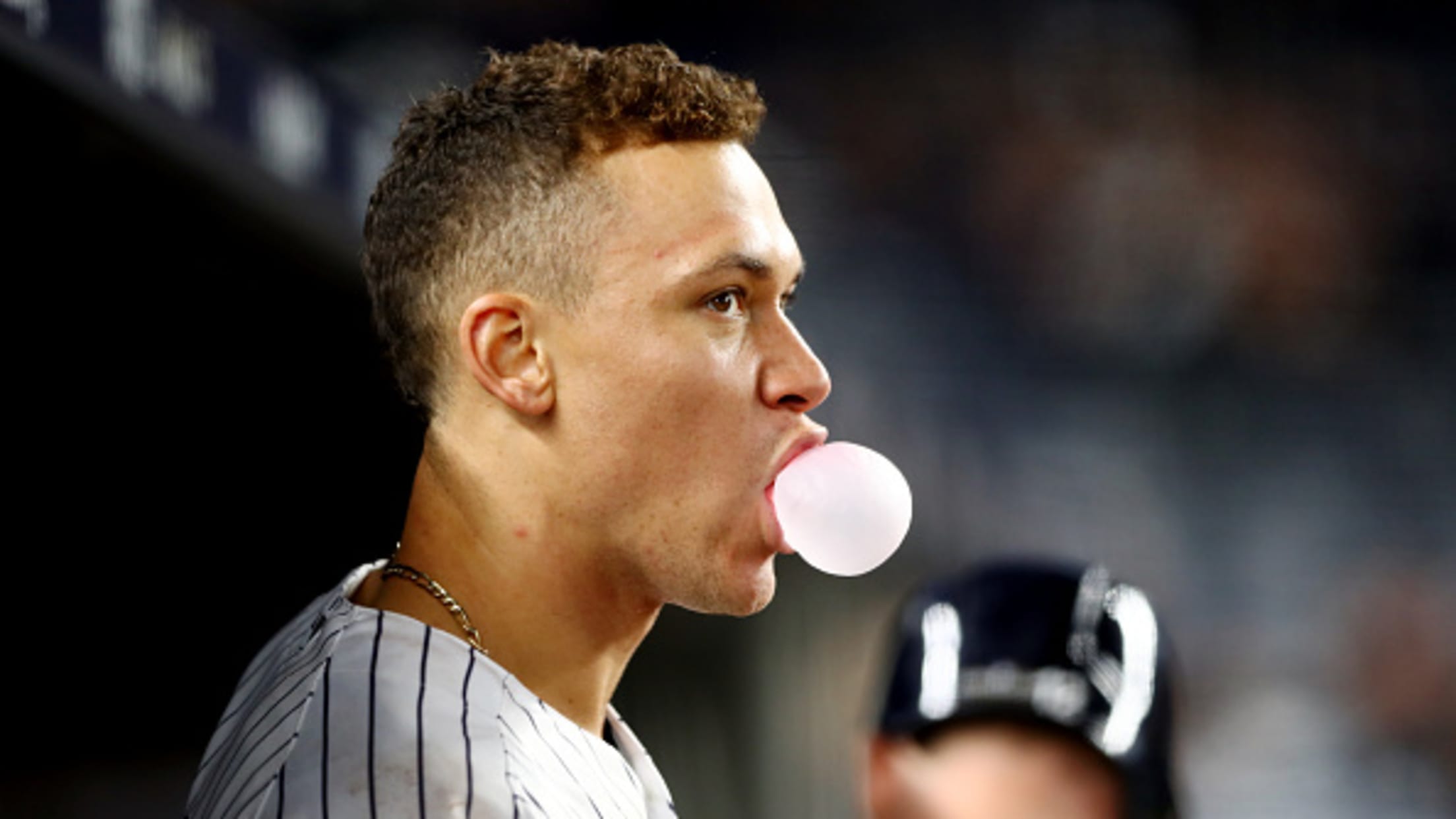 However, we all know the king of the bubble is Eugenio Suárez. This is not a bubble as much as it's one of the wonders of the universe: