A new mural devoted to Washington's Negro League stars was unveiled outside Ben's Chili Bowl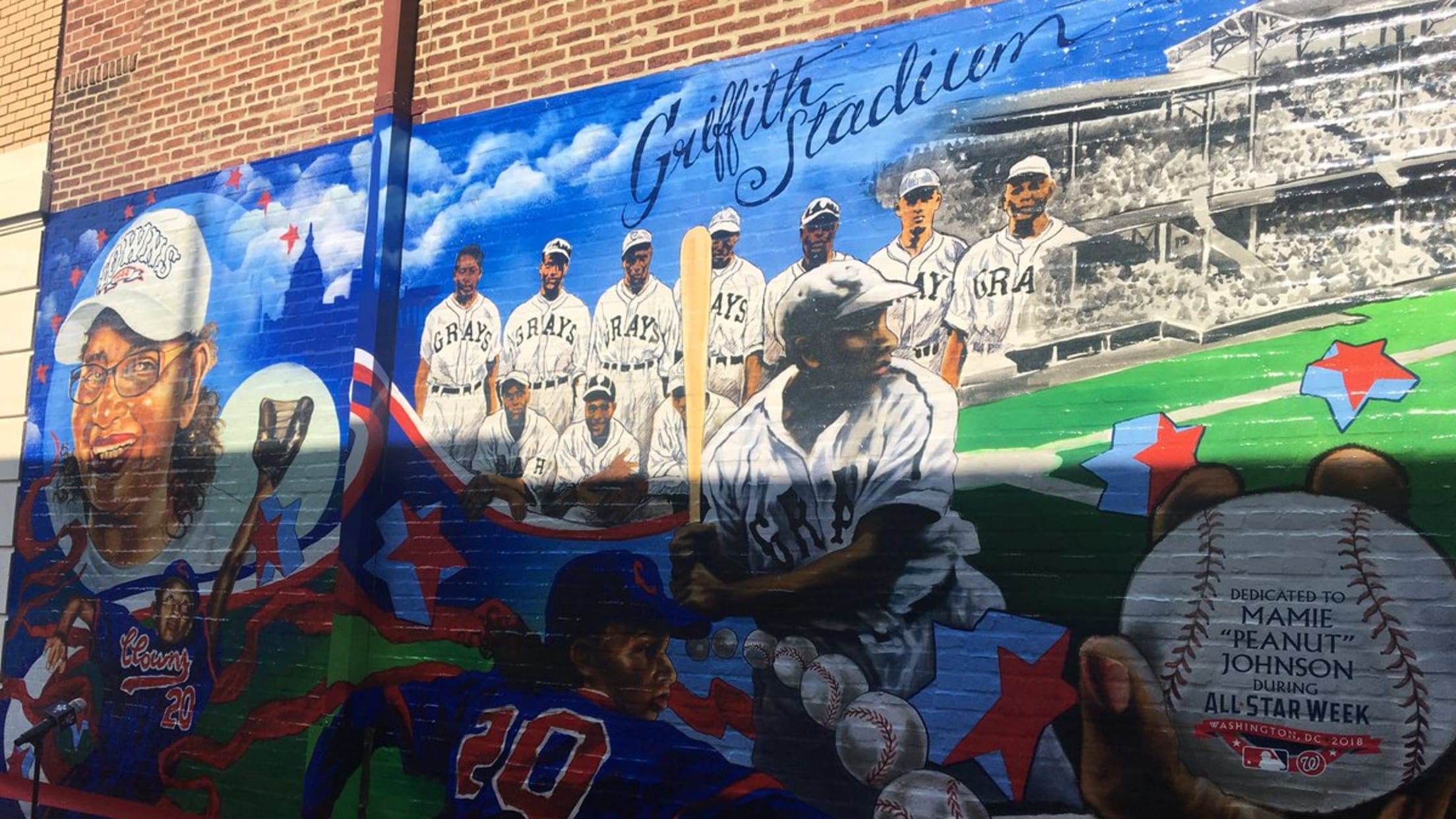 Ben's Chili Bowl is a Washington institution, serving up its famous "half-smoke" smoked sausages topped with mustard, onions and the famous chili. Long an essential part of the changing landscape of the city, it's a must-stop for any tourist between trips to things like the Lincoln Memorial or Capitol Building.
With the All-Star Game presented by Mastercard coming to the city next week, a new mural by Aniekan Udofia devoted to legends of Washington baseball history located in the alley between Ben's Chili Bowl on U Street and the Lincoln Theatre was unveiled on Thursday.
New mural in the alley between Ben's Chili Bowl and Lincoln Theatre honoring baseball legends Mamie "Peanut" Johnson and Josh Gibson pic.twitter.com/tDQPtkBQ90

— Scott Allen (@ScottSAllen) July 12, 2018
On the left is Mamie "Peanut" Johnson, who played for the Alexandria All-Stars and St. Cyprian's -- two all-male teams that played at Banneker Field in Washington, and is one of three women to have played in the Negro Leagues. She went 33-8 in three seasons with the Indianapolis Clowns from 1953-55.
On the right is the fearsome power hitter, Josh Gibson. The Hall of Fame credits the slugger with nearly 800 home runs during his 17-year career -- 11 of which were with Washington's Homestead Grays. Once you've eaten and seen the mural, you can check out Gibson's statue outside the home plate gate at Nationals Park.