Bid adieu to Players Weekend with the best and most fashionable moments from Sunday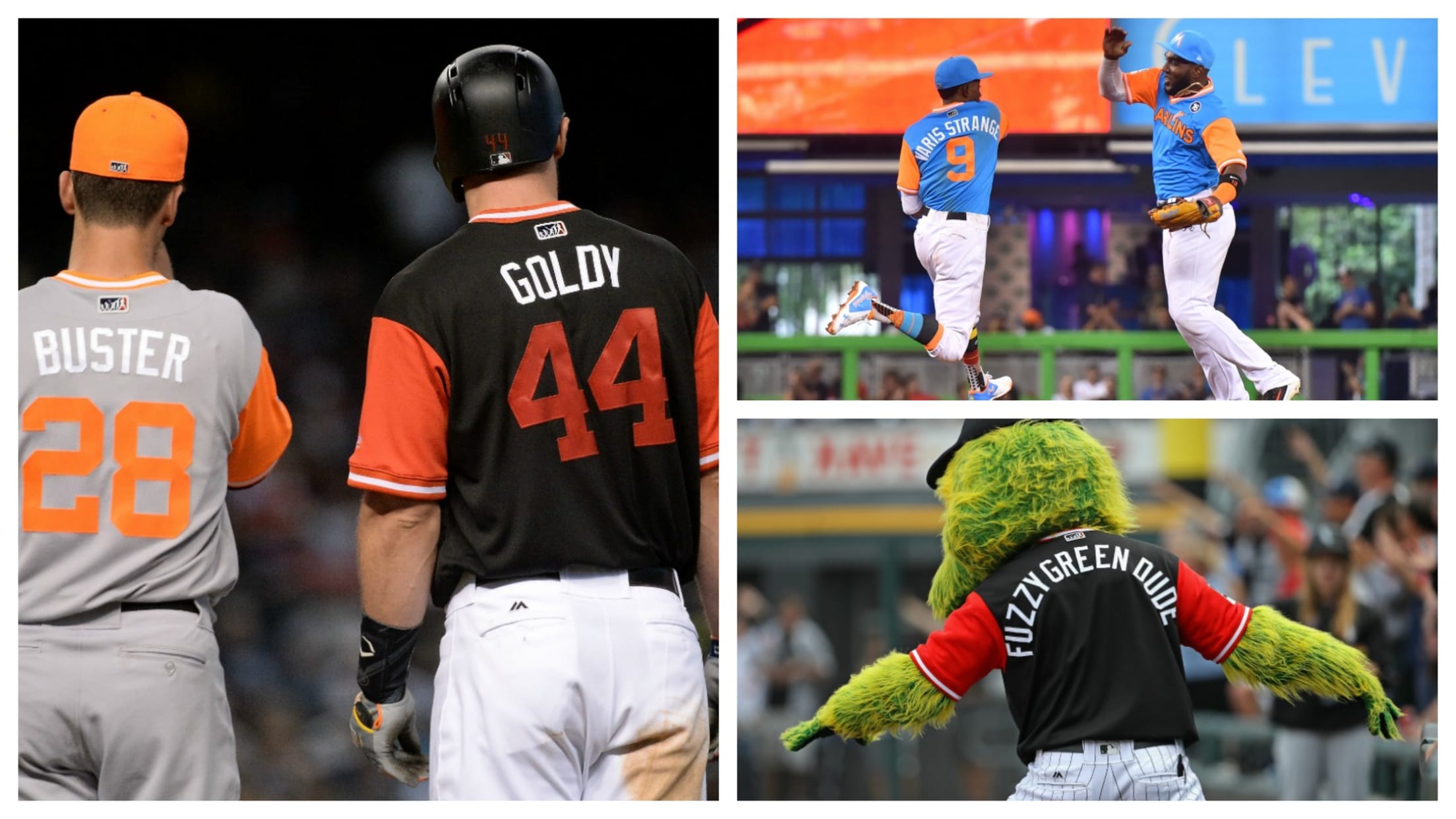 As the sun set on Sunday, it didn't just mean that the work week was about to begin. It also meant that the first-ever Players Weekend was drawing to a close.
Before we say goodbye to the neon jerseys, amusing nicknames and colorful bats, let's look back at the best moments from Sunday.
Before the "Game of Thrones" season finale, CC Sabathia donned some appropriate cleats:
Season Finale. #PlayersWeekend #GameOfThrones #GOT pic.twitter.com/JBFr5YytbP

— CC Sabathia (@CC_Sabathia) August 27, 2017
Mark Melancon and the Giants have a great idea for the next SyFy channel b-movie:
Can someone let @SYFY know that we are currently writing their next great shark horror movie franchise - Sharkhorse Park? #PlayersWeekend pic.twitter.com/CIoKldSXOd

— Mark Melancon (@Mark_Melancon_) August 28, 2017
Manny Machado went all in on the orange -- with a little help from Superman along the way:
Carlos Santana -- or should I say "Slamtana"? -- is going to miss Players Weekend. And why not? The Indians swept the Royals without allowing a single run over the weekend.
3-0 with #PlayersWeekend jersey! Let's keep them all year long??? pic.twitter.com/N5Hh5TRH3N

— Carlos Santana MLB⚾️ (@TheRealSlamtana) August 27, 2017
Michael Taylor is already brainstorming new nicknames for next year:
#PlayersWeekend finale, only a year to work on a new nickname!

— Michael A Taylor (@Taylor_Michael3) August 27, 2017
We're guessing Dan Straily isn't going to go with teammate's suggestion, though:
Giancarlo Stanton went into "Cruz" control as he became the first National League hitter since 2007 to reach the 50-homer mark. More shockingly, he pulled it off before August was over:
Byron Buxton has been on fire this month, but he saved his best for the last day of Players Weekend. "Buck" went deep three times:
And Rhys Hoskins -- when not crushing dingers -- even started what is probably the most colorful (and momentarily confusing) triple play in big league history:
Players Weekend may be over, but the baseballers are already looking forward to next year.
Didn't know what to expect when #playersweekend was 1st announced, safe to say it was grt idea and big hit all around 👍🏻

— Brandon Guyer (@BrandonGuyer) August 28, 2017