The fastest man in baseball is now available as a free agent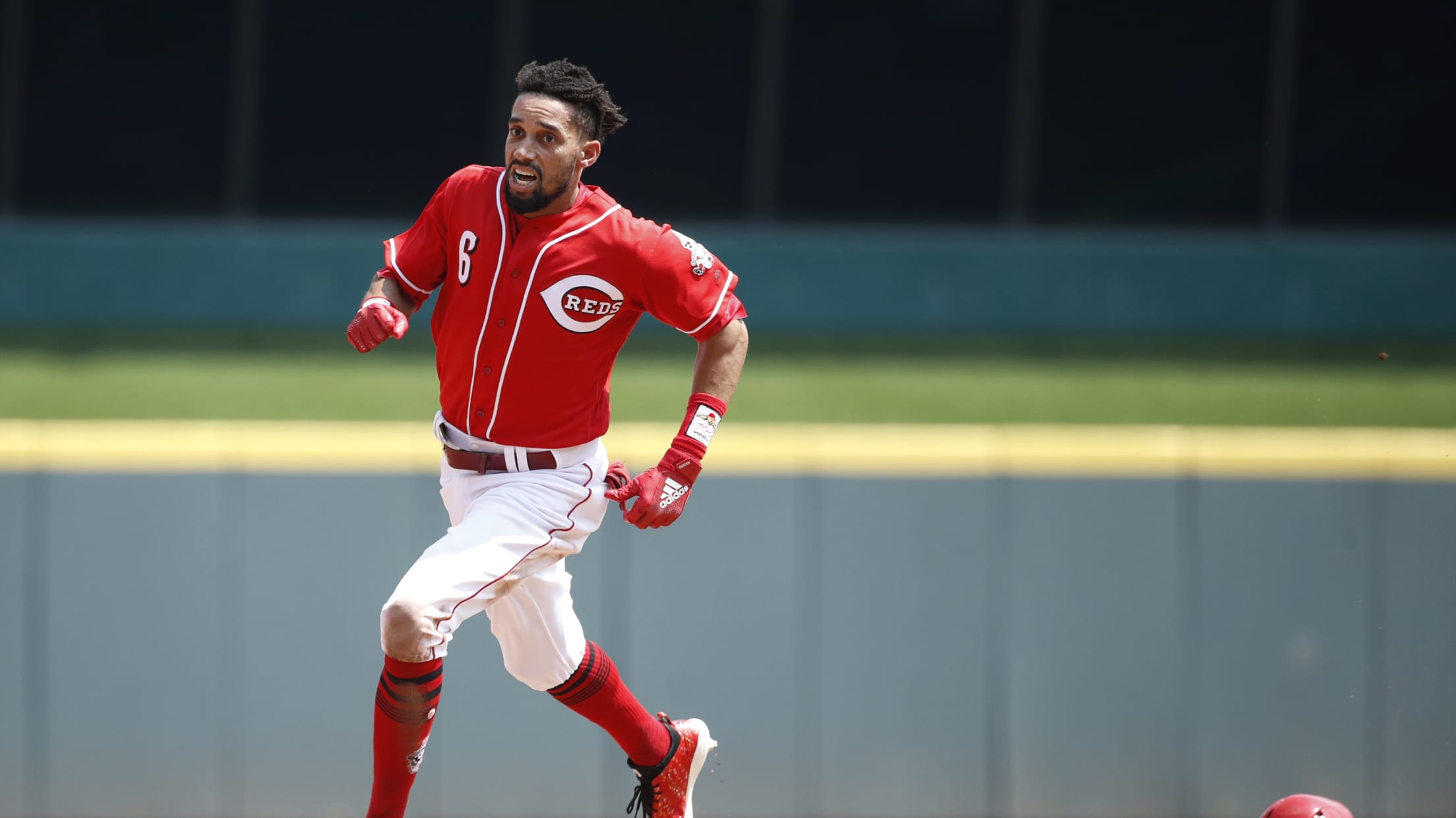 The Reds will not be tendering a contract to outfielder Billy Hamilton for the 2019 season, in turn making him a free agent. The 28-year-old Hamilton immediately becomes one of the most fascinating and unique free agents available, as his breathtaking speed remains one of the most singular talents in the entire sport.
Drafted by Cincinnati in the second round of the 2009 Draft out of a Mississippi high school, it didn't take long for Hamilton's otherworldly quickness to translate to spectacular stolen base totals. After swiping 103 bags in 135 games with Class-A Dayton in 2011, Hamilton took it up a notch a year later, setting the all-time record for most steals in a Minor League season with 155 bags in 132 games, topping the mark originally set by legendary speedster Vince Coleman in 1983.
So when Hamilton finally arrived in the Majors, we all knew what to expect from him as a baserunner -- and he hasn't disappointed. No player in baseball has stolen more bags than Hamilton's 277 since his debut in 2013. Steals aren't quite as cool as they used to be back in the 80's, but players like Hamilton are still total nightmares for opposing pitchers and catchers to deal with. Even the impressive stolen base totals don't full encapsulate the kind of effect Hamilton can have on the basepaths, as he's found all kinds of crazy ways to circle the bases over the years:
You don't have to watch many highlights to realize how fast Hamilton is, but Statcast helps to further quantify his speed. His average sprint speed of 30.1 feet per second the fourth-highest average mark in baseball in 2018. He also recorded the fastest double and triple of the season:
While he has struggled considerably at the plate as a big leaguer, Hamilton's speed has proven valuable not just on the basepaths, but also in the outfield. He can close on shallow line drives and deep fly balls about as well as any outfielder in the game:
Arguably the signature catch of his career came earlier this year against the Cardinals:
Hamilton is far from the perfect player. His offensive deficiencies are considerable, and as the saying goes: you can't steal first base. But as long as his generational speed remains intact, Hamilton is sure to appeal to a wide variety of teams -- and will always appeal to fans who love watching him make the impossible look routine on a regular basis.