Billy Hamilton is leaving the NL Central and players on the wrong end of his highlights are very happy about it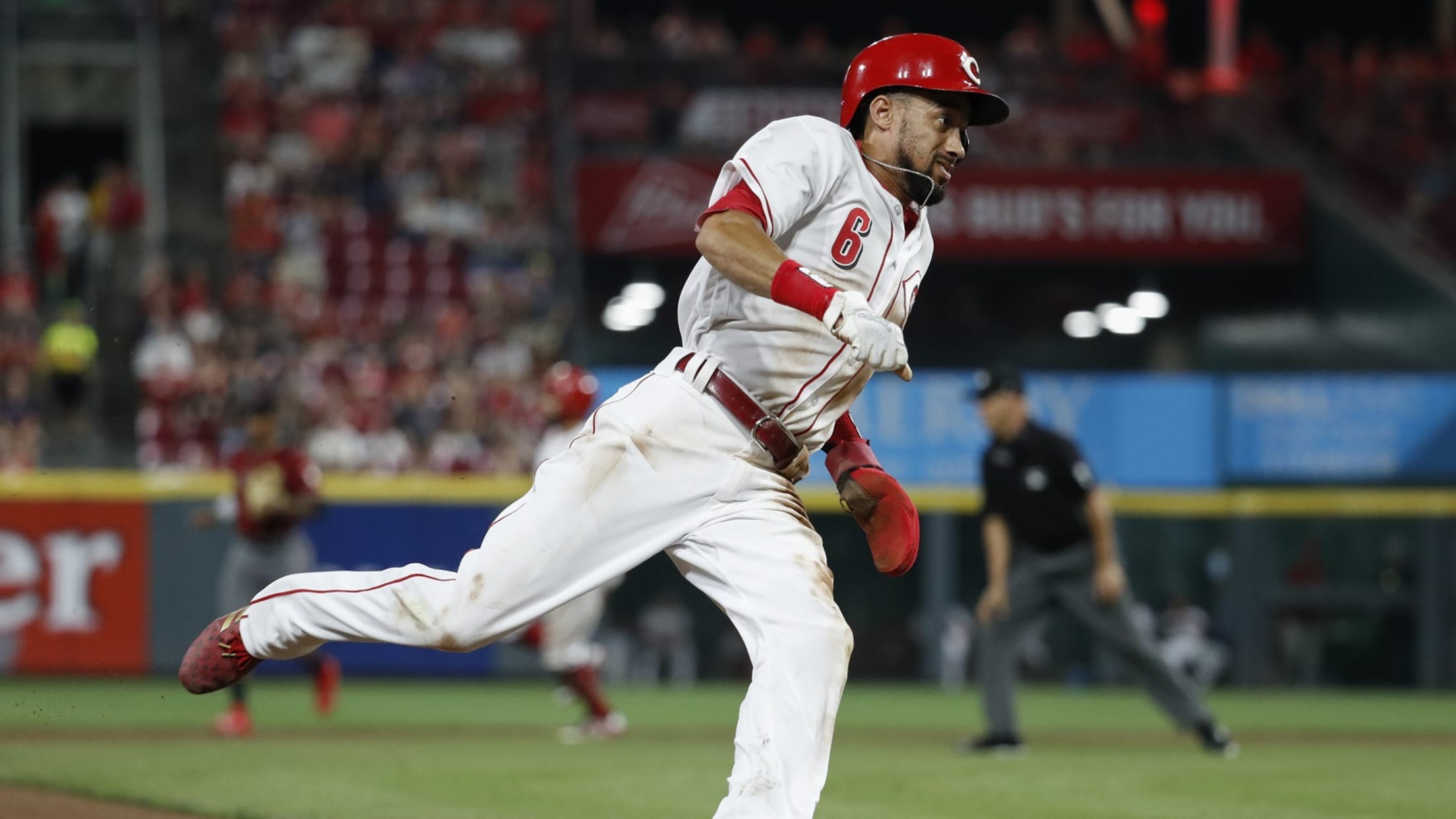 Cincinnati Reds' Billy Hamilton runs home to score on an RBI single by Joey Votto off Arizona Diamondbacks relief pitcher T.J. McFarland in the eighth inning of a baseball game, Saturday, Aug. 11, 2018, in Cincinnati. (AP Photo/John Minchillo) (John Minchillo/AP)
With the news that the Royals are nearing an agreement with free-agent outfielder Billy Hamilton on a contract for 2019, it means one thing: should the deal be finalized, he'll be joining an American League club for the first time in his six-year MLB career.
That should come as a relief to all National League players, really, considering Hamilton's been a bit of a thorn in the side to many of them for years now. Players like the Cardinals' Matt Carpenter, who definitely sounds relieved to see his nemesis take his home run-robbing skills to the AL:
Good luck with @Royals @BillyHamilton but I can't say I'm gonna miss you.. 🤷🏻‍♂️ https://t.co/vobE8CglRf via @YouTube

— Matt Carpenter (@MattCarp13) December 10, 2018
And the Pirates' Jameson Taillon:
This is a big day for me! @BillyHamilton, congrats on the deal, and good luck in the AL.. Hope you love the AL and stay there (and away from facing me) for a long long time haha

— Jameson Taillon (@JTaillon19) December 10, 2018
Taillon has good reason to be thrilled: Hamilton's 9-for-30 against the right-hander, with two triples and two homers (almost 10 percent of his 21 career dingers!).
If you're like me, you read that tweet from Taillon and thought, "Yeah, but what about Interleague games next season?" -- alas, the Royals and Pirates are not scheduled to face each other at any point in the regular season.
Their rivalry will have to wait ...
Teams in this article:
Players in this article: