Boss Moanaroa lived up to his name with a monster performance in elimination game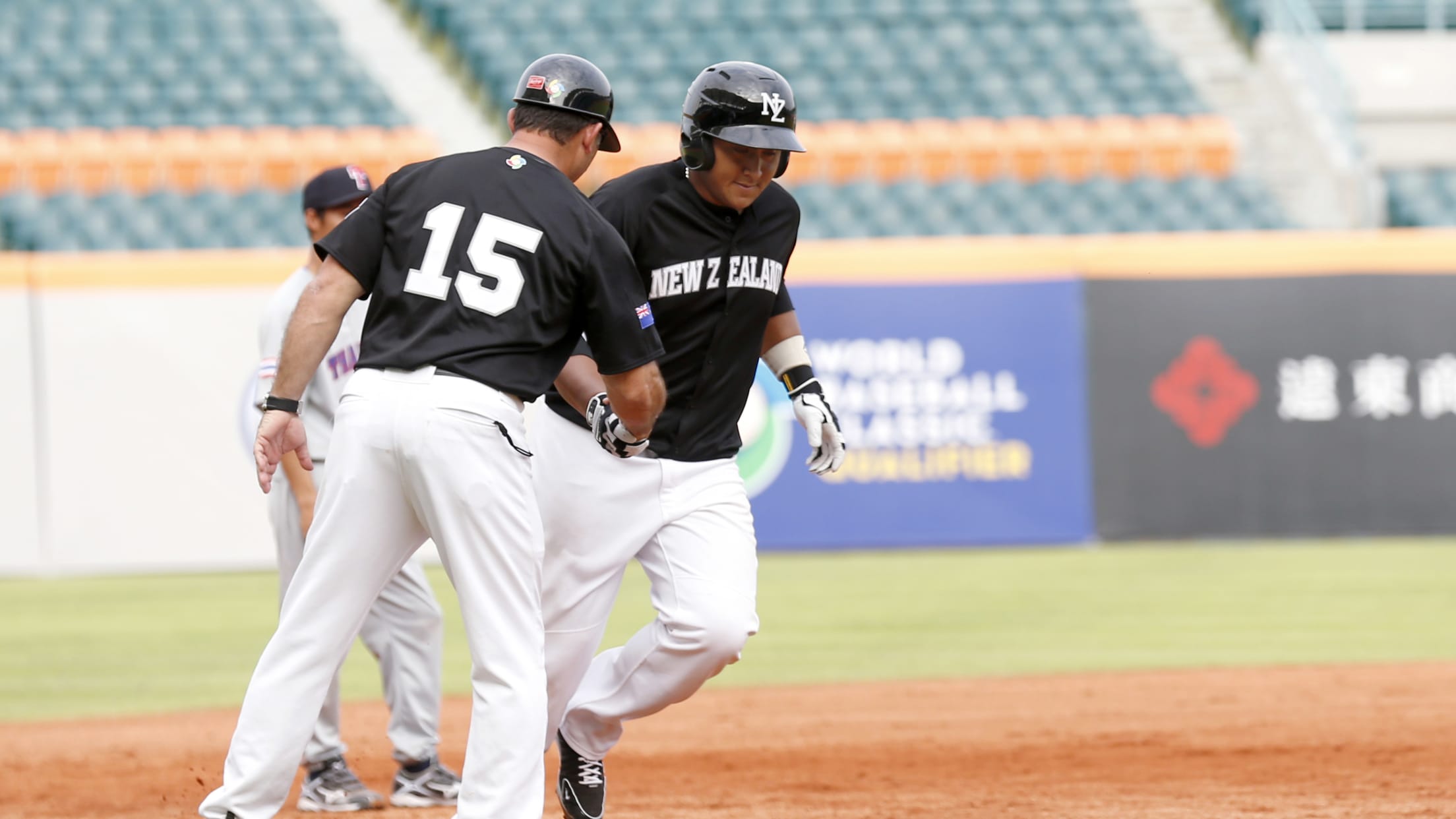 NEW TAIPEI CITY, TAIWAN - NOVEMBER 16: Boss Moanaroa #8 of Team New Zealand rounds the bases after hitting a home run in the top of the eighth inning during Game 3 of the 2013 World Baseball Classic Qualifier against Team Thailand at Xinzhuang Stadium on November 16, 2012 in New Taipei City, Taiwan. (Photo by Yuki Taguchi/WBCI/MLB Photos via Getty Images) (Yuki Taguchi/Getty Images)
It would have been a terrible shame if Boss Moanaroa was some small, 98 pound fellow with a bad case of acne. After all, with a name like Boss freakin' Moanaroa, you're expecting an absolute force of nature. Fortunately, Moanaroa is a 6-foot-1, 200 pound beast. Playing first base for the New Zealand national team in the World Baseball Classic qualifiers (after making our list of best-named Australian Baseball Leaguers), and with the Kiwis playing a must-win game against the Philippines, Moanaroa lived up to his name on Thursday night.
Moanaroa doubled in the second. (And you could just sense the crowd saying to themselves "That's boss," like they were cool kids in an '80s movie.)
He then doubled in the bottom of the fifth to bring a run home, and you could just sense that everyone was imagining the opening credits to "Who's the Boss."
And with the game tied at 7 in the sixth inning, Moanaroa brought the Thunder (Road) and hammered a three-run homer.
I can only assume he ran around the bases shouting, "Tramps like us, baby we were born to home run!"
Another inning later, and Moanaroa hit a two-run single and everyone in the stands had surely run out of catchy boss references. The big first baseman finished the day going 4-for-5, driving in seven runs during New Zealand's 17-7 mercy rule victory.
Of course, Moanaroa has a brother on the team with another amazing name: Moko Moanaroa, who was 1-for-3 with two runs scored. Someone should give their parents an award.
New Zealand will go on to play the loser of the South Africa vs. Australia game. If they manage to win that one, they'll play on Feb. 14 for the chance to play in the World Baseball Classic proper next year.