Fan snaps a selfie with Brandon Drury after the outfielder makes amazing catch in the stands
D-backs utility man Brandon Drury didn't give up while pursuing a foul pop off the bat of Martin Prado in Wednesday's game with the Marlins.
In an all-out sprint, Drury caught up to the ball and wound up tumbling over the short wall into the stands.
That's when a fan named Blake Mathesie, seeing social media gold in his eyes no doubt, saw fit to attempt to take a selfie WITH Drury as he got to his feet and jumped back onto the field of play.
Even if that photo-op results in this guy racking up 'Likes' on the Internet, it probably won't be on the same level as the one taken by an Indians fan during Tuesday's contest with Detroit. THAT one took some careful planning.
Still, this action shot selfie with Drury turned out rather nicely ...
And the originals: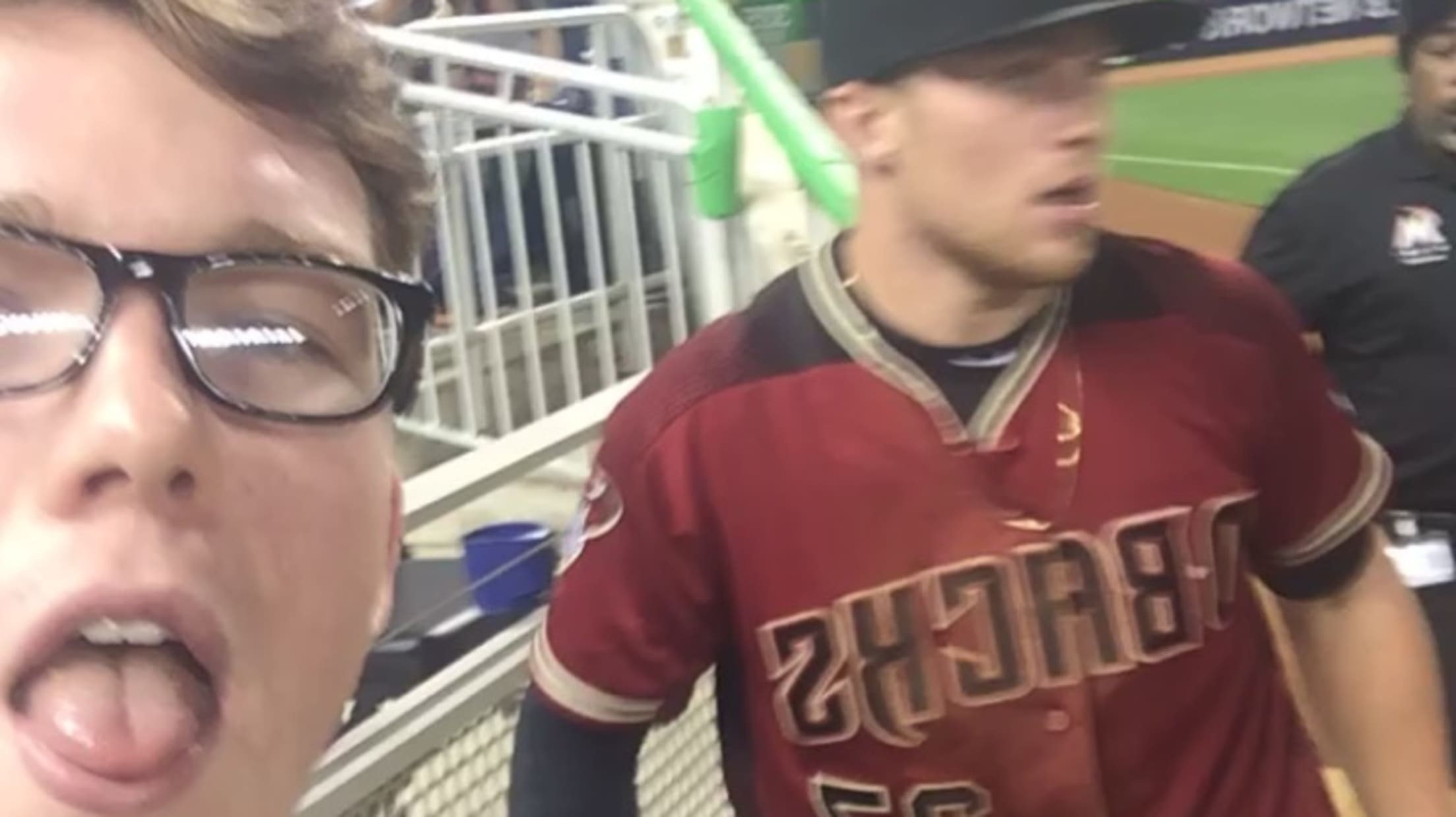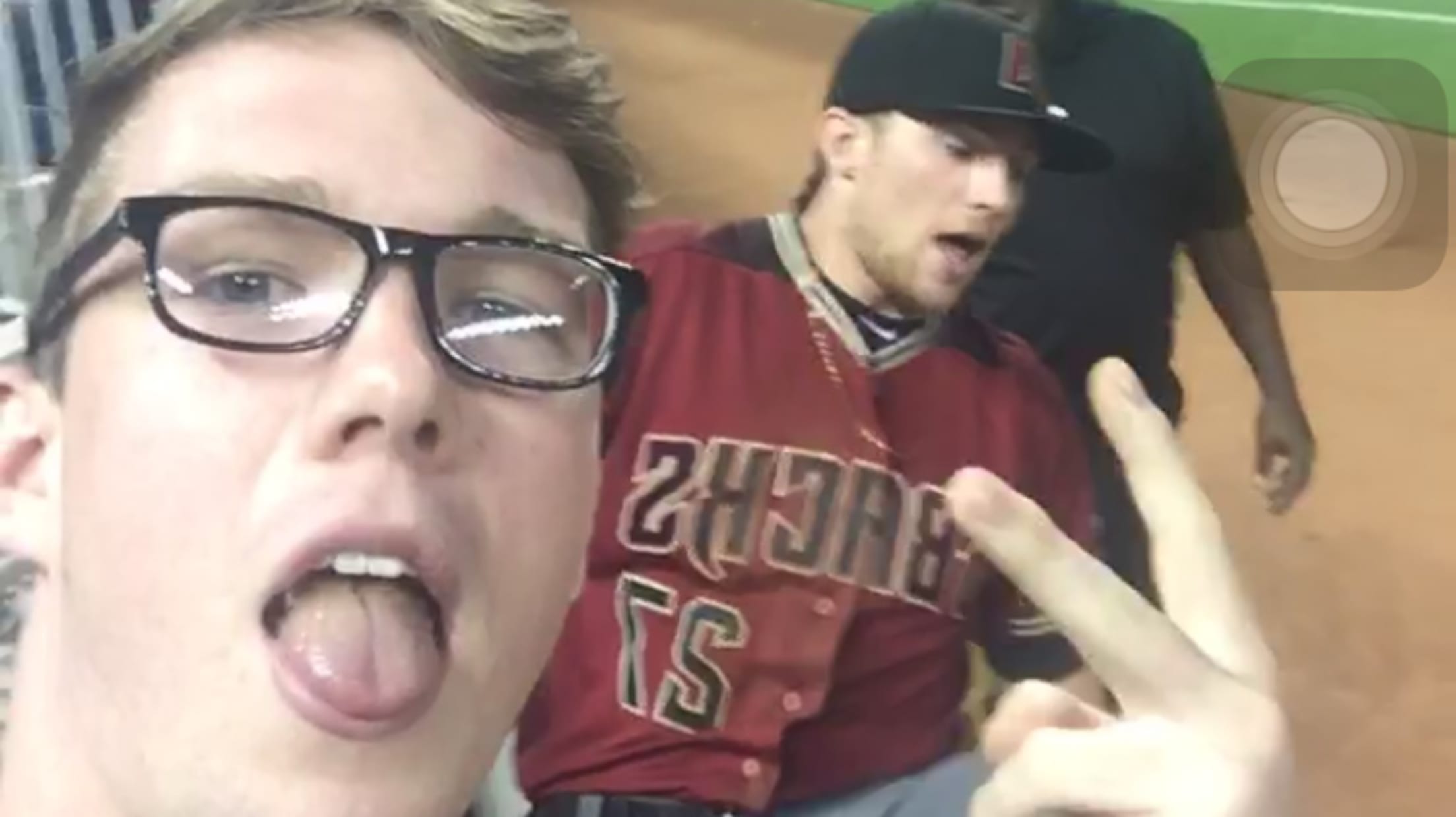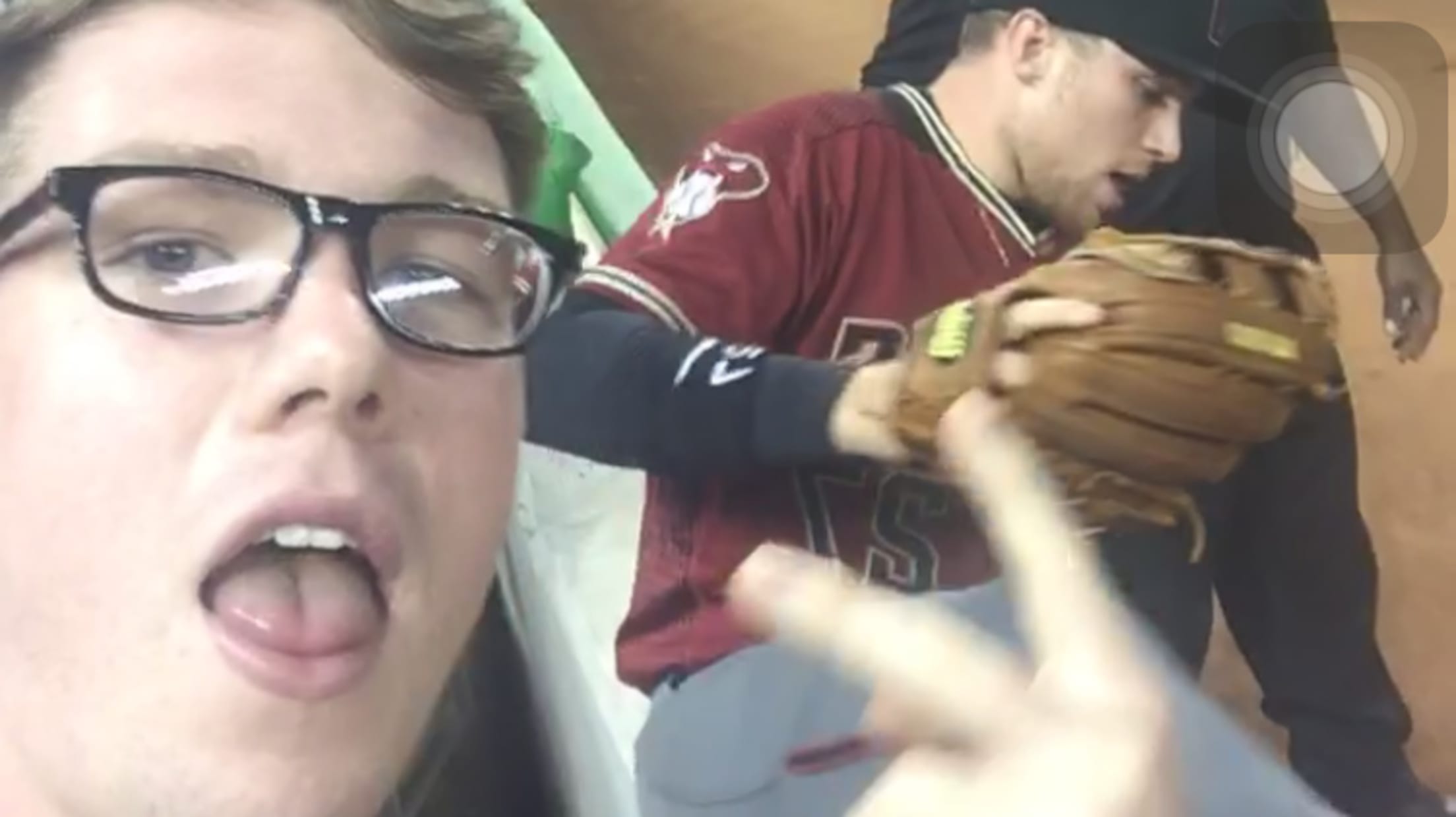 Here's an explanation of what went down from the man himself:
Additional reporting and photos by Amber Schaeffer/MLB.com Real-Time Correspondent.
Teams in this article:
Players in this article: