New Hampshire high schooler Brennen Oxford has thrown a whopping four consecutive no-hitters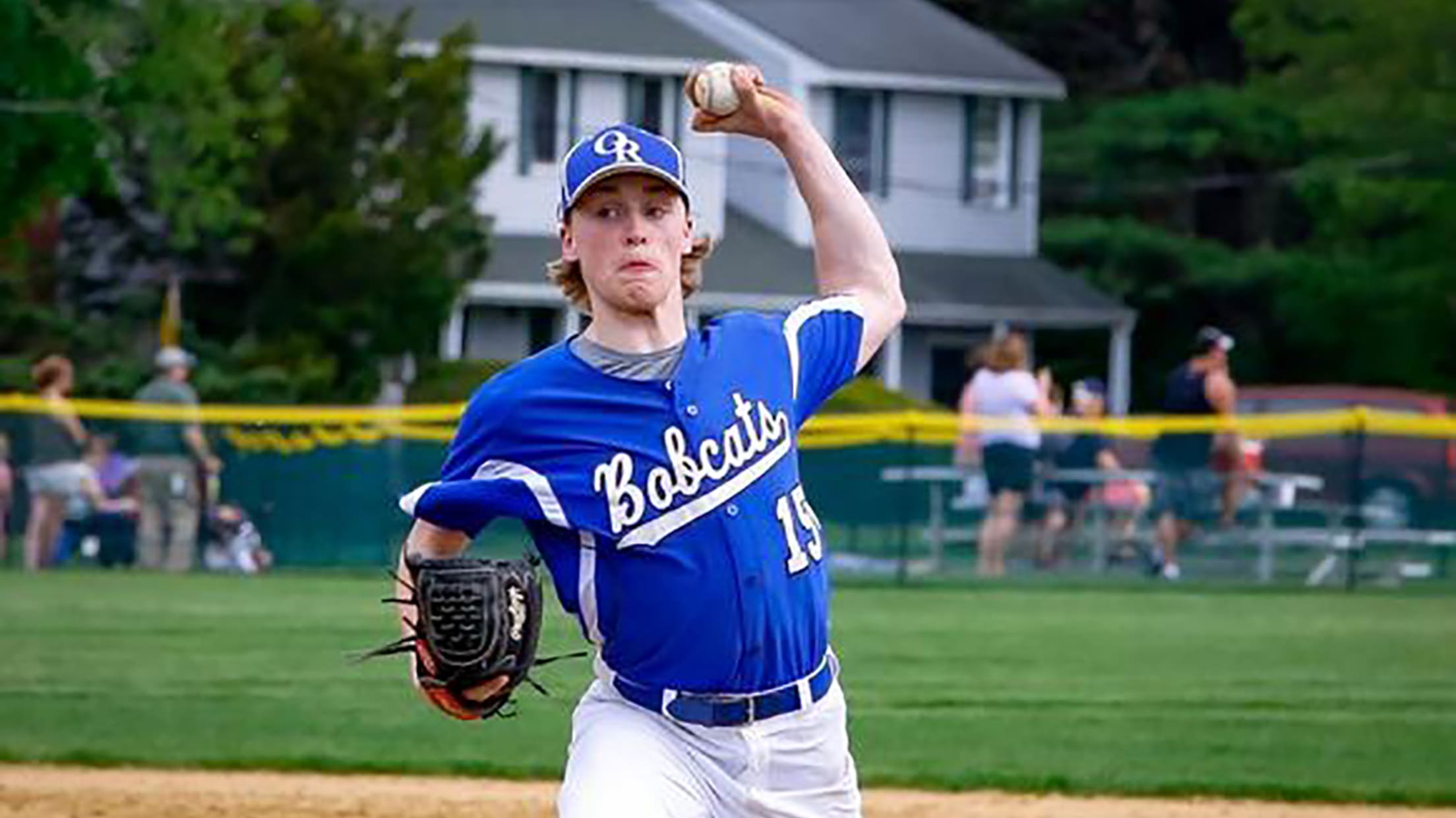 There have been 295 no-hitters in Major League history, but only Johnny Vander Meer has managed to do it in back-to-back starts. His accomplishment pales in comparison to New Hampshire high schooler Brennen Oxford's accomplishment, however.
The junior left-hander at Oyster River high school in Durham, NH, has pitched four consecutive no-hitters. He's run his hitless streak to 30 2/3 no-hit innings, while striking out 46 batters and walking only 13.
That's 23.2 straight hitless innings for Brennen Oxford after 3rd straight no-hitter today ... @ORBobcats now 5-4 in D2 @seacoastonline pic.twitter.com/WeEDEXsAzj

— Mike Zhe (@MikeZhe603) May 11, 2017
Shockingly, there was no massive on-field celebration following his latest no-hit effort against Hollis-Brookline -- probably because it's become routine at this point.
Jr. Brennen Oxford's tosses 4th straight no hitter in 6-0 win over Hollis, yes I said 4th straight! @mwhaley25 @MikeZhe603 @WMUR9_Sports pic.twitter.com/39DTnTGj8M

— OR Bobcats (@ORBobcats) May 18, 2017
After the game, Oxford admitted, "It was probably the best of the four, but still not good enough. I expect a lot out of myself. I had a few walks, so there is always something to work on."
Oxford is now just two starts away from tying the national high school record of six consecutive no-nos. Originally set by Chris Taranto in 1961, Tom Engle matched the feat in 1989. Unfortunately, the high school dominance didn't continue to the pros for those hurlers -- Taranto reached Class A with the Houston Colts and Engle made it to Triple-A with the Mets.
Set to join Wake Forest in 2018, one American League scout said Oxford's "definitely going to be a guy to follow" due to the southpaw's ability to throw strikes and his general athleticism. He'll look to extend the streak against Kingswood Regional High School on Friday, May 26.