Pitchers and catchers don't report for 20 days, but Bryce Harper is already mashing dingers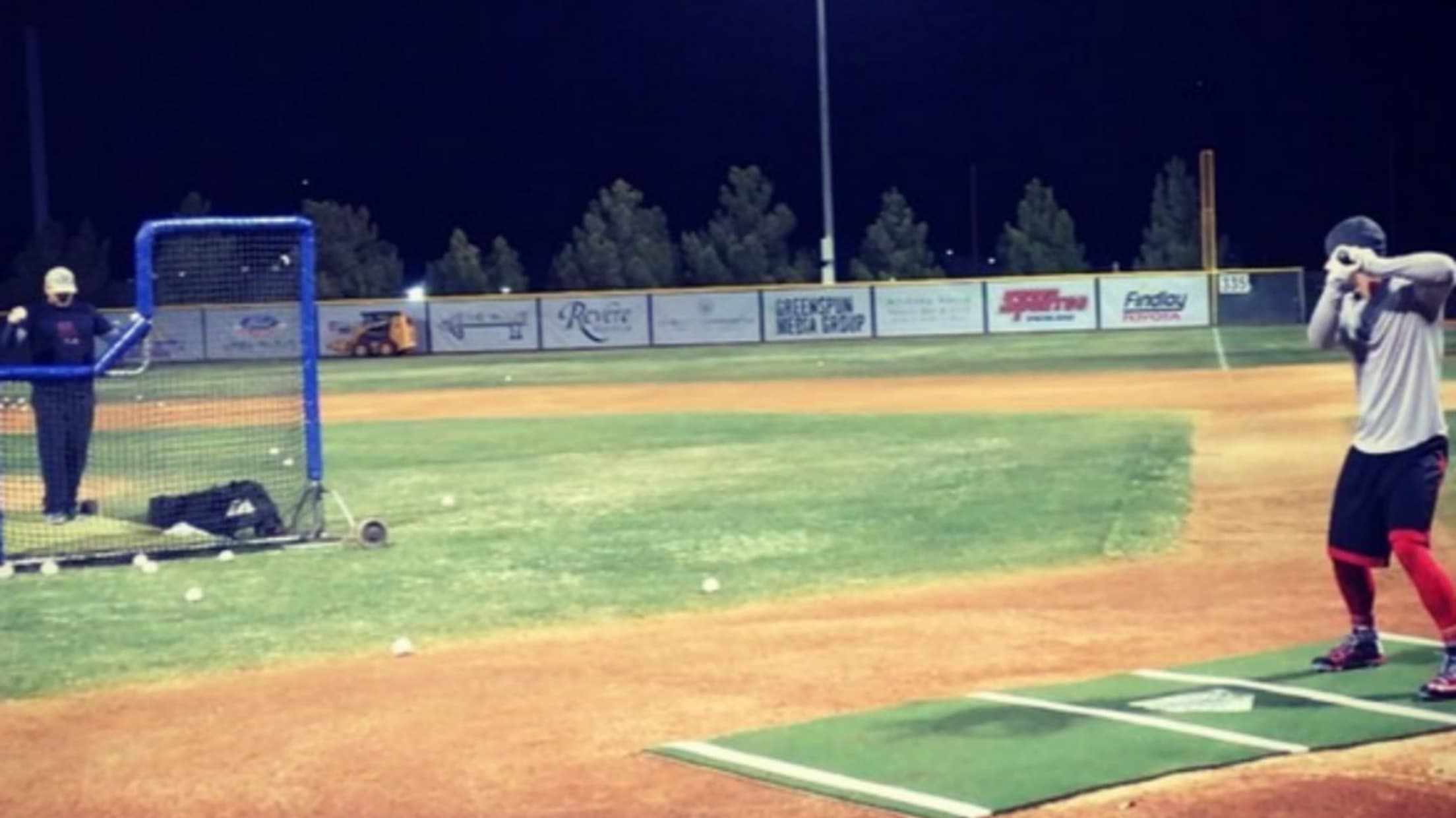 Spring Training is still weeks away (fewer than 20 days until pitchers and catchers!), but Bryce Harper is reading ahead of the class and he's doing it by mashing dingers into the Nevada night.
On Thursday -- just days after tearing up while accepting his National League MVP Award in New York City -- Harper was back home in the greater Las Vegas area taking some BP at the College of Southern Nevada.
Back before he was NL MVP ... before he was a three-time All-Star ... before he was 2012 National League Rookie of the Year ... before he was the No. 1 pick of the 2010 MLB Draft ... Harper was a 17-year-old kid who was too good for high school ball, so he enrolled at CSN, a junior college in the Scenic West Athletic Conference.
Turns out Harper was too good for JuCo ball, too (like, way too good). Harper slashed .443/.526/.987 with 31 home runs and 98 RBIs in just 66 games. We'll hold for a second while you finish that long division and pick your jaw up off the floor.
Harper's 2015 MLB numbers weren't quite that staggering, but if he keeps launching homers under the moonlight while he can see his breath, we're not gonna bet against him inching closer and closer to those marks in the years to come.
Teams in this article:
Players in this article: