Bryce Harper made a great tumbling catch in cleats he wore as a tribute to Jose Fernandez
The untimely passing of Marlins right-hander José Fernández last September sent shockwaves around the league. And the All-Star Game taking place at Marlins Park on Tuesday night (won by the American League, 2-1, in 10 innings) presented a great opportunity for potential tributes to the man affectionately known as "Niño" by friends, colleagues and fans alike.
And that's what Bryce Harper did, donning some festive Marlins-themed cleats for the game that he shared on Twitter with a warm message:
For you Nino!💯 #JDF pic.twitter.com/jBWxNERwjs

— Bryce Harper (@bryceharper3) July 11, 2017
Wearing those same cleats, Harper made a fantastic sliding catch in the second inning to retire Salvador Perez, a play that put his footwear on full display: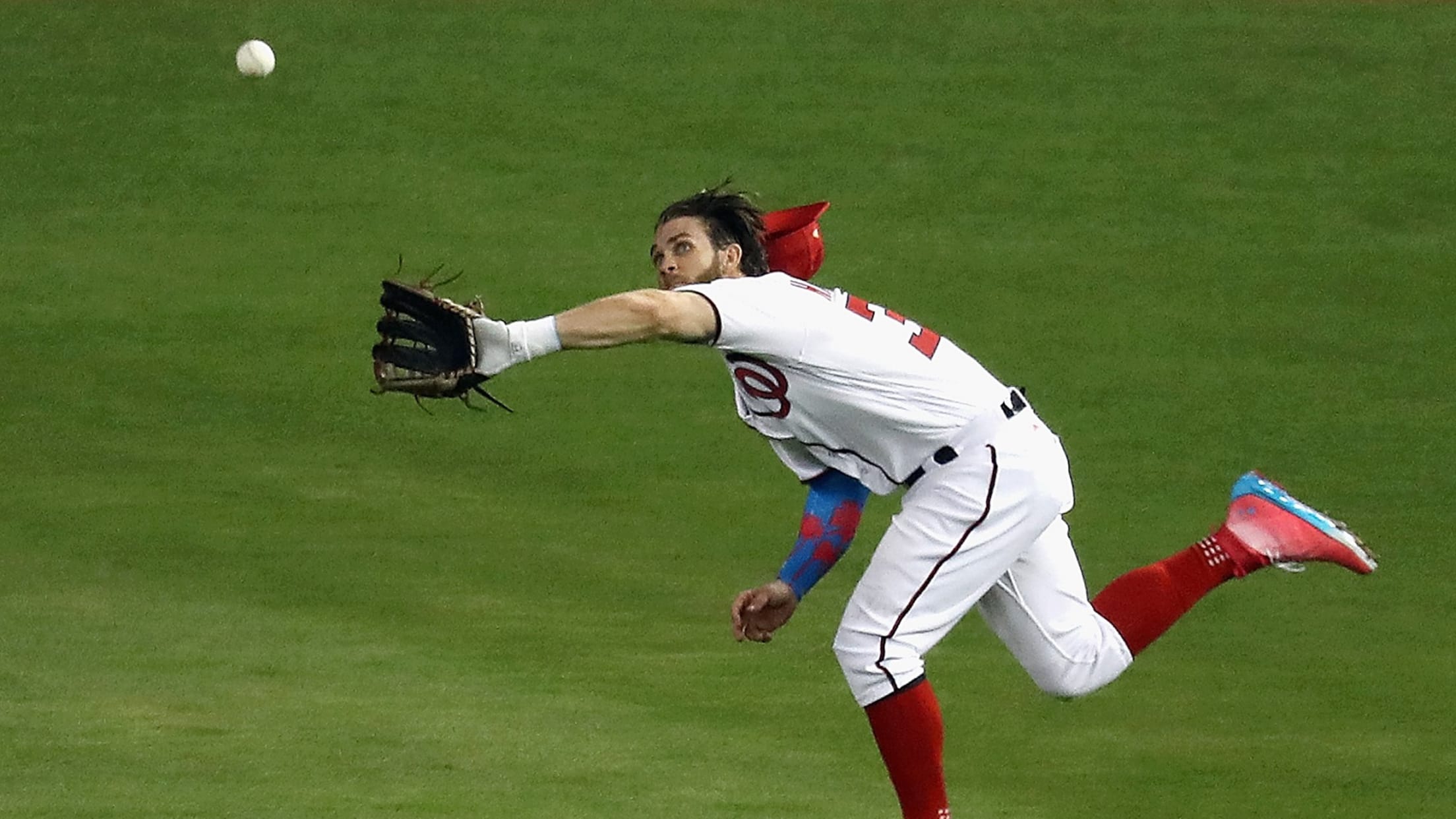 That ended with a dramatic landing: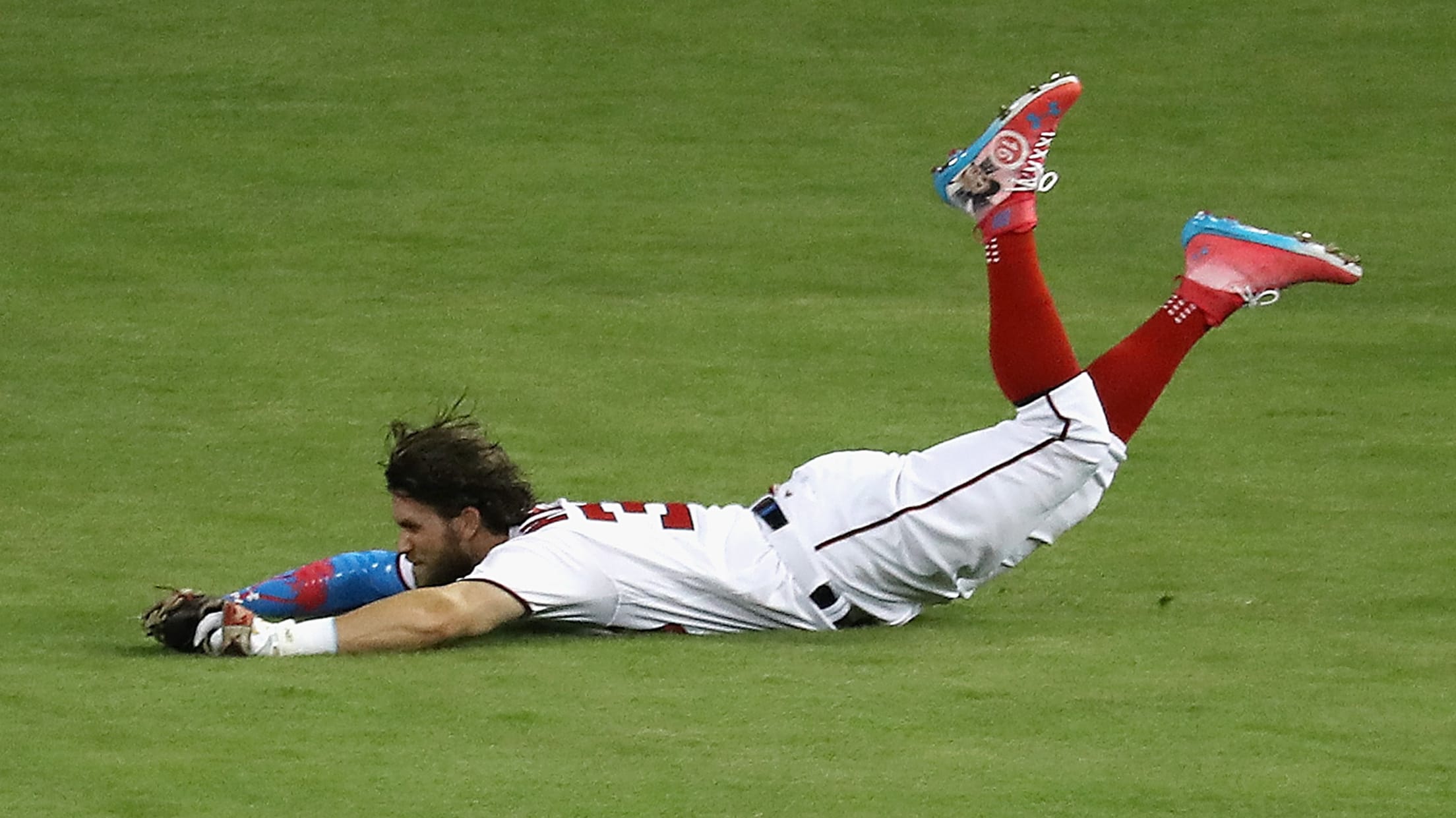 ... Not to mention an epic post-catch hair flip.
During an in-game chat with Joe Buck in the fourth inning, Harper also revealed that he was, indeed, wearing a shirt underneath his Nats jersey -- but noted that it was, "real low."
That low shirt, the cleats and the hair flip ... that's quite a night of fashion for Bryce.
.@Bharper3407 honors Jose Fernandez with his custom All-Star cleats. pic.twitter.com/qzrBUWSduq

— MLB (@MLB) July 12, 2017
After the game, Harper spoke a bit about his Fernandez cleats with MLB.com's Jamal Collier:
"As baseball players, we're a brotherhood. We're not just playing against each other and whatnot. When you lose a member of the baseball family, you always are upset. [It was a] tragic event with a great ballplayer. What a great player he was. His memory was definitely felt tonight. With all the players in this clubhouse, seeing that locker over there, just gives you a sense of energy and passion that you want to take towards the game. Couple weeks ago, when I told Under Armour I wanted to throw that on my cleats and give him a salute, I really let it be known I enjoyed watching him play, enjoyed the person who he was and [it's] definitely tough, but it's for him."
Teams in this article:
Players in this article: