Byron Buxton is baseball's most exciting player and his breakout is at the heart of the Twins' amazing season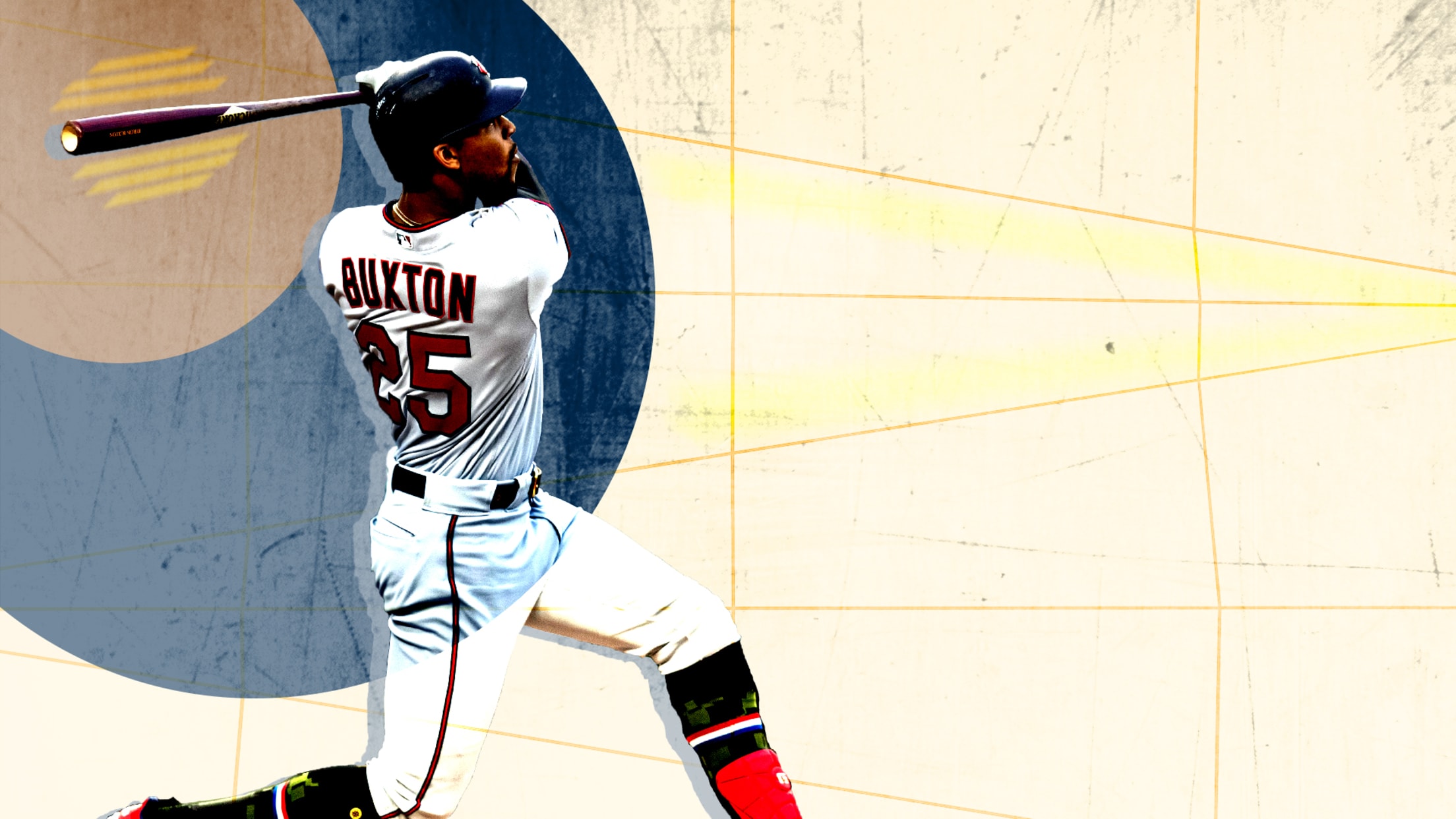 It was fate. It was destiny. The only thing we didn't know was how long it was going to take. I am speaking, of course, about Byron Buxton, the Twins' star outfielder and most exciting player to watch step on a baseball field.
Before this year's breakout, he was twice ranked as baseball's No. 1 prospect in the game in 2014 and '15. After battling injuries, he was listed a third time and fell all the way to ... No. 2. Unfortunately for Buxton, while the rest of the league got younger and a variety of prospects came up and immediately ascended to stardom, he struggled. For five years he would show flashes of brilliance and game-changing skill, only to be interrupted by long slumps and trips to the injured list. There were some concerns that perhaps he would never be the player the Twins needed him to become.
That's changed in 2019, as Buxton's ascent to superstardom is at the center of the Twins' amazing and unexpected success.
The @Twins have won 40 of their first 58 games.

This is the fastest they've reached 40 wins in their 119-year history. pic.twitter.com/PyTboT90we

— MLB Stats (@MLBStats) June 2, 2019
Lined up in center field -- the quarterback of the outfield -- Buxton's speed, vision and ability to calculate the exact trajectory of a baseball make him a defender unlike any other. He races down screamers with closing pace and flying leaps. Sinking liners destined to hit the ground somehow fall harmlessly into his glove:
While other outfielders may avoid the wall -- perhaps because they just lack the speed to get there before the ball does -- Buxton does the opposite. The outfield perimeter is seemingly his very own trampoline from which he can do tricks:
Oh, and his arm. How unfair it is that one man has been gifted with all this talent. His arm is a laser, a blur of blue fabric whipping a projectile nearly 100 mph a football field's length. The rule of physics simply don't apply to what Buxton can do.
The Bux stops here.

Buxton unleashes a 97.1 MPH rocket for a double play! 💪 pic.twitter.com/MhOv5C3NuI

— MLB Stats (@MLBStats) June 2, 2019
But the defense was always there. It meant that he just needed to be kind of OK at the plate to be worth a starting spot. Too often in the past, he was unable to reach that mark and his bus tickets back and forth from Triple-A over the last few years bear that out.
If the season ended today, Buxton would finish with career highs in average, on-base percentage, and slugging. Thanks to his speed, he's leading the league in doubles and is tied for sixth in stolen bases. This is the dream fans and scouts collectively shared, causing them to wake up salivating at the thought of a five-tool talent excelling in every baseball thing there is to do.
Add it all together and he's not just the most exciting player in baseball, but he's one of the top five playing right now.
Byron Buxton has taken over this game. Two hits, one stolen base, one great catch, one amazing throw, and two runs that almost no one else would have scored because of his speed. And we're only in the fifth inning. pic.twitter.com/UpzKiaPo6L

— Aaron Gleeman (@AaronGleeman) June 2, 2019
And as Buxton goes, so go the Twins.
After reaching the 2017 AL Wild Card game, the team stumbled back below .500 last year with Buxton playing only 28 games and posting a batting line worse than many pitchers. Most pundits then picked the Indians to continue their reign of AL Central dominance for another year. The only way Minnesota could compete was if everything that could go right did -- kind of like if a presumed superstar finally fulfilled all those scouting reports.
Michael Clair writes for MLB.com. He spends a lot of time thinking about walk-up music and believes stirrup socks are an integral part of every formal outfit.
Teams in this article:
Players in this article:
Topics in this article: