'Unbreakable Kimmy Schmidt' is back for a second season and it brought a new slate of baseball jokes
Last year, the Netflix original series Unbreakable Kimmy Schmidt -- written by Tina Fey and Robert Carlock -- secured a space in our collective heart, partly because it featured a surprise cameo from Jon Hamm, but mostly because it was chock full of wonderful baseball references.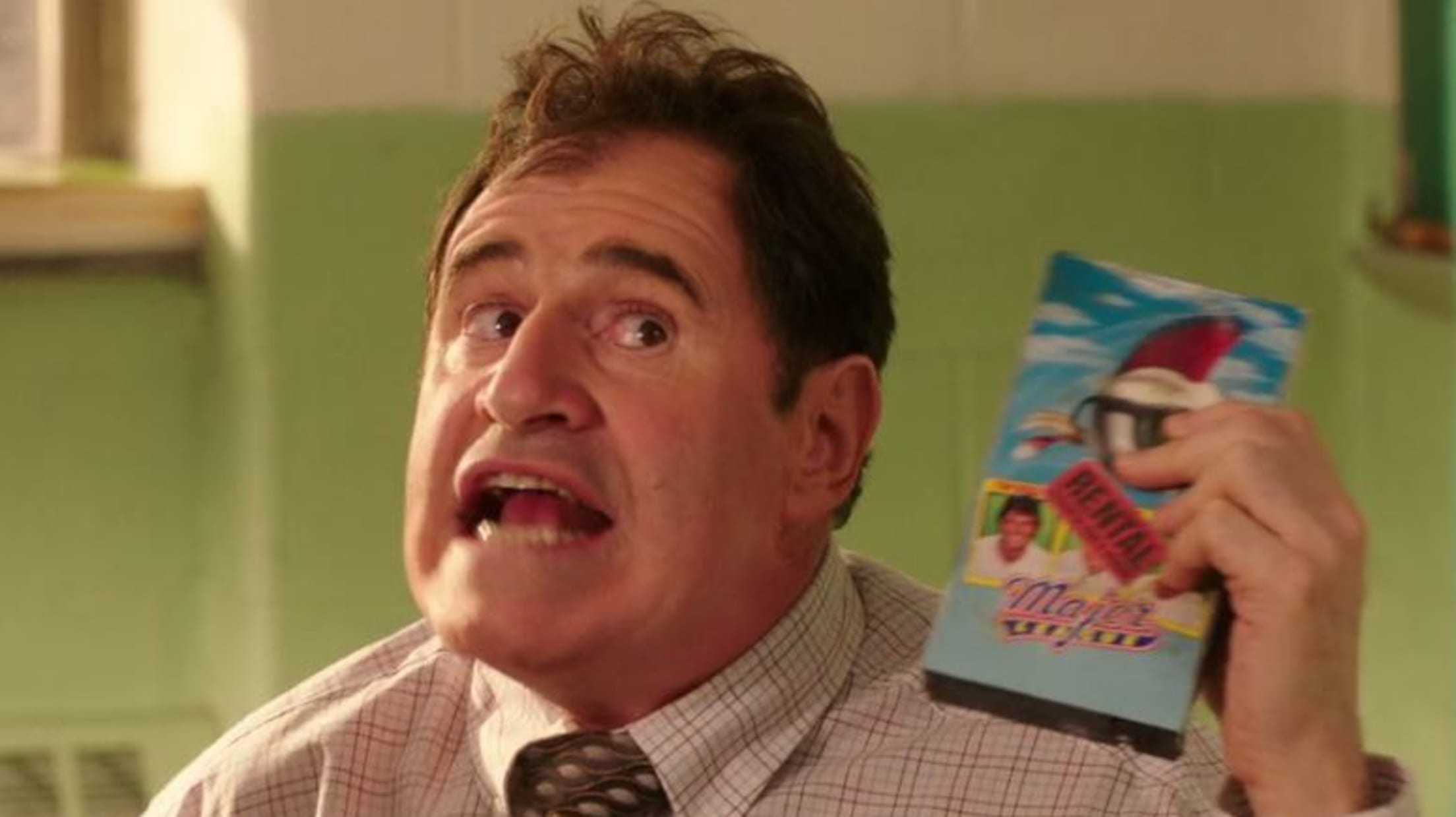 An entire episode of Season 1 was based on the plot from the 1989 movie "Major League." That's dedication to referencing baseball. So when Season 2 hit Netflix on Friday morning, we basically pulled a muscle flipping open our laptops to crush all 13 episodes so that we could breakdown this season's brilliant baseball jokes.
In Episode 1 of Season 2 -- "Kimmy Goes Roller Skating!" -- we learn a bit more about Titus Andromedon's past, specifically that he once married a woman named Vonda, but ditched out on her before they could even share their first dance.
Vonda is introduced in the Season 2 premiere when she finds Titus and sues him for unpaid alimony. But when Titus' lawyer discovers that Vonda had her then-absent husband declared dead so that she could collect the insurance money and social security checks, Titus isn't just off the hook: he's owed $500.
Of course, he celebrates the news with his usual flair, getting up in Vonda's face and yelling, "YOU'D BETTER CALL JENNIFER LOVE HEWITT AND PHIL RIZZUTO 'CAUSE YOU OWE A GHOST MONEY!"
The ghost joke is a nod to Love-Hewitt's television show "Ghost Whisperer," which ran on CBS from 2005-2010. The Phil Rizzuto/money portion of the joke stems from Rizzuto's stint as a spokeman for The Money Store back in the '70s:
Season 2, Episode 2 -- "Kimmy Goes on a Playdate!" -- features two baseball jokes. First, Jaqueline mentions that her son has a Little League game. When Kimmy asks what position he plays, Jaqueline quips that he's already rich, so he's an owner and just watches the team from his "luxury treehouse." Makes sense.
Later, when Titus tracks down the guy who bought all of his old outfits second-hand, it turns out to be the construction worker who came out to Titus in Season 1. The guy admits that he likes Titus because he, "reminds [him] of Carlos Delgado. Ya know, from the Mets ..."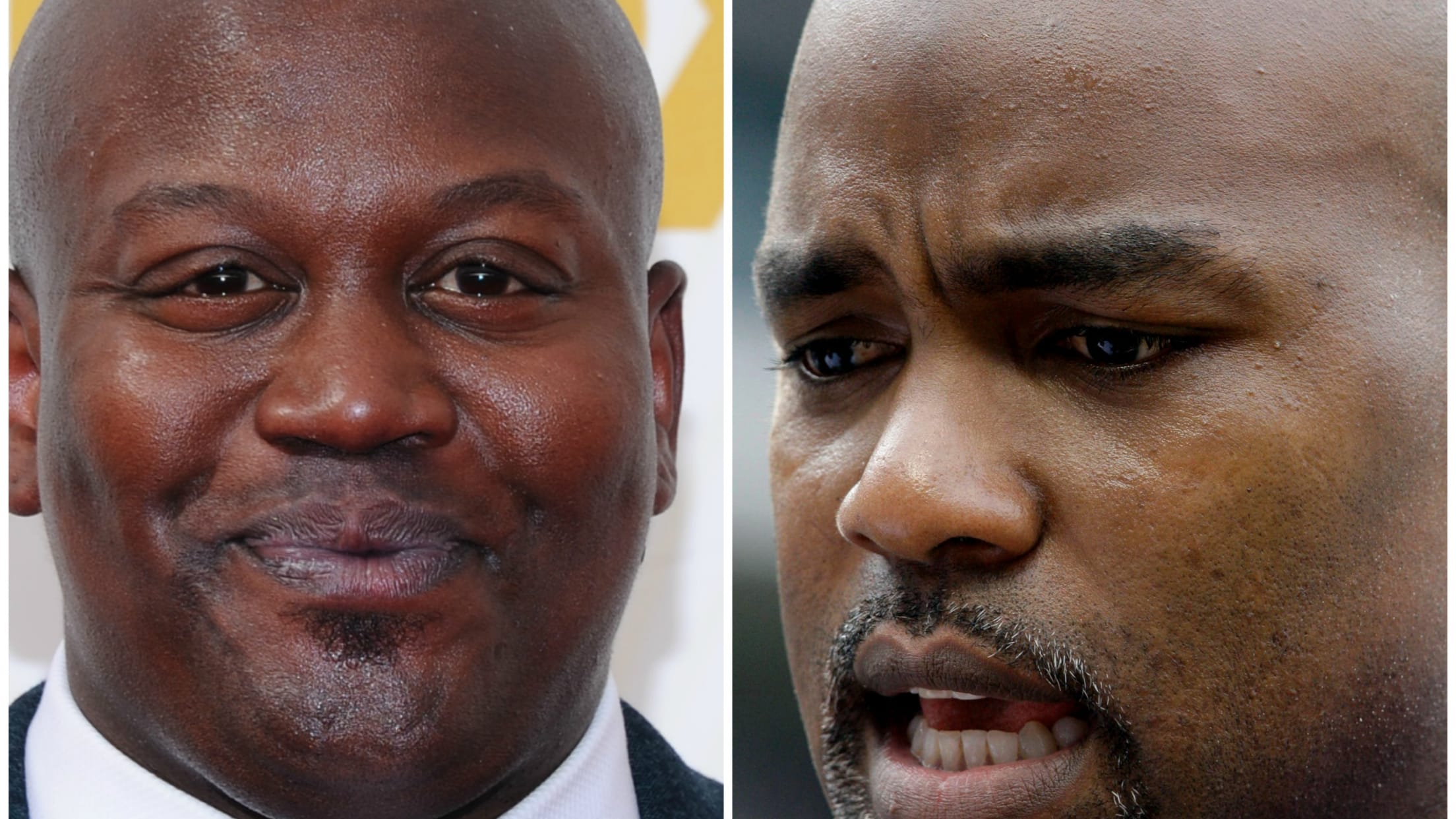 We kinda see what he means.
In Episode 5 -- "Kiimmy Gives Up!" -- Kimmy's landlord TK is complaining about the time she got her hopes up that New York City would finally get around to building the 2nd Ave. subway line. As she describes it, "The city'd been promising to build it since 1916, so [she] figured, by the '70s, it was due any minute. So, [she] waited for years in a tiny Murray Hill apartment, not a pot to piss in ... it was a plastic cup with Reggie Jackson on it."
WORDS