Carlos Beltran has spent most of the season at DH, so the Astros held a funeral for his glove
All good things must come to an end. That's no different for nine-time All-Star Carlos Beltrán's glove.
You see, Beltran hasn't played the outfield since May, and it would be a difficult task to locate a photo of him playing the outfield in an Astros uniform this year. So his teammates decided to hold a funeral for his glove since Beltran has been spending time at the designated hitter position.
According to MLB.com's Brian McTaggart, the ceremony took place in center field with some special assistance from George Springer and Brian McCann.
What's going on here? A fake memorial service for Beltran's glove. He hasn't played OF in quite some time. pic.twitter.com/HDjxwOBsgT

— Brian McTaggart (@brianmctaggart) July 17, 2017
"Springer took three foam headstones to center field before batting practice," said McTaggart. "The team later crowded around and McCann walked from the warning track wearing some sort of robe."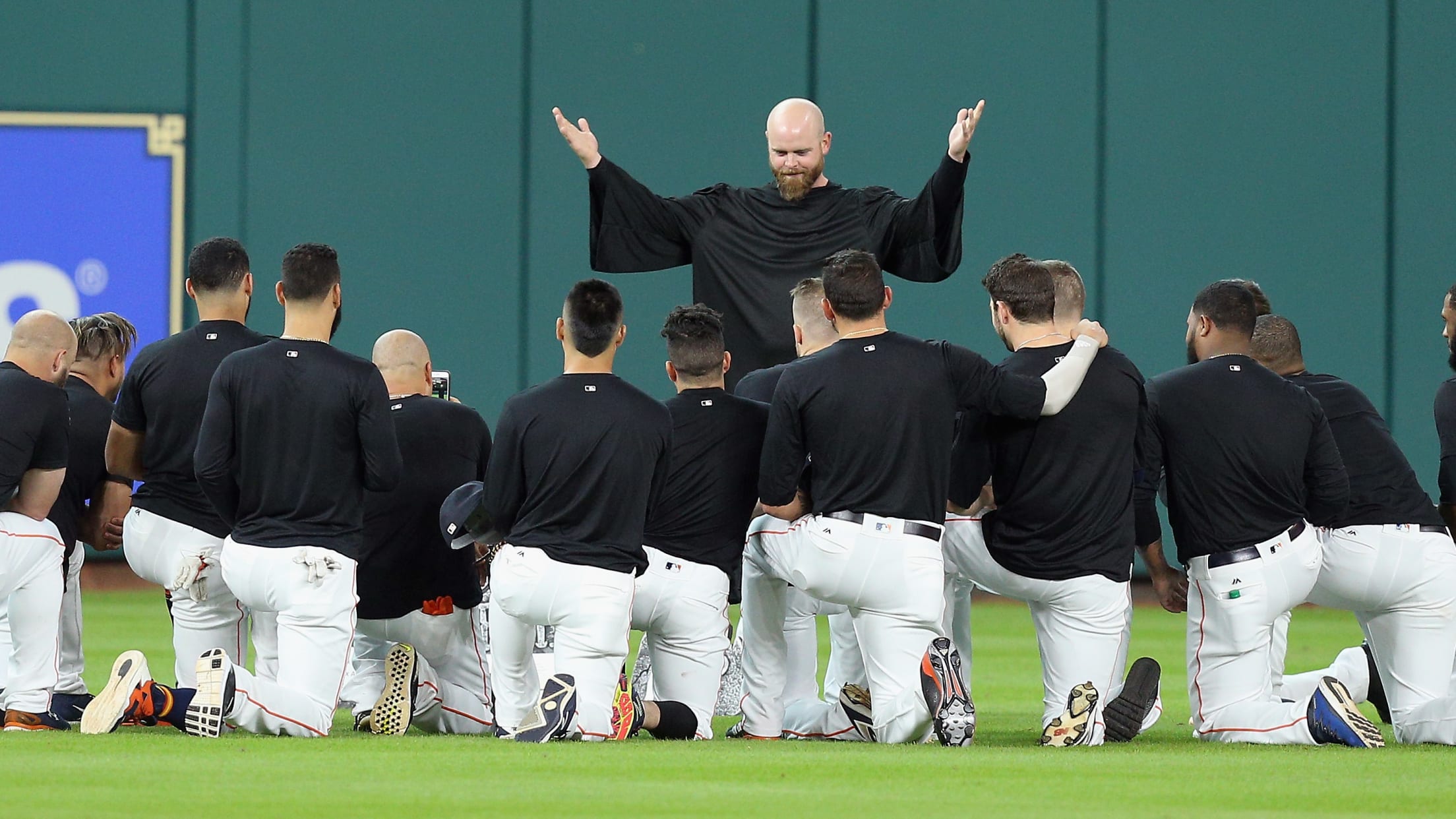 McTaggart spoke to Beltran following the ceremony, and for him, it was all about having fun.
"They're just having fun with it," said Beltran. "I don't know if [his glove] is retired or not. I bring my glove every day to practice."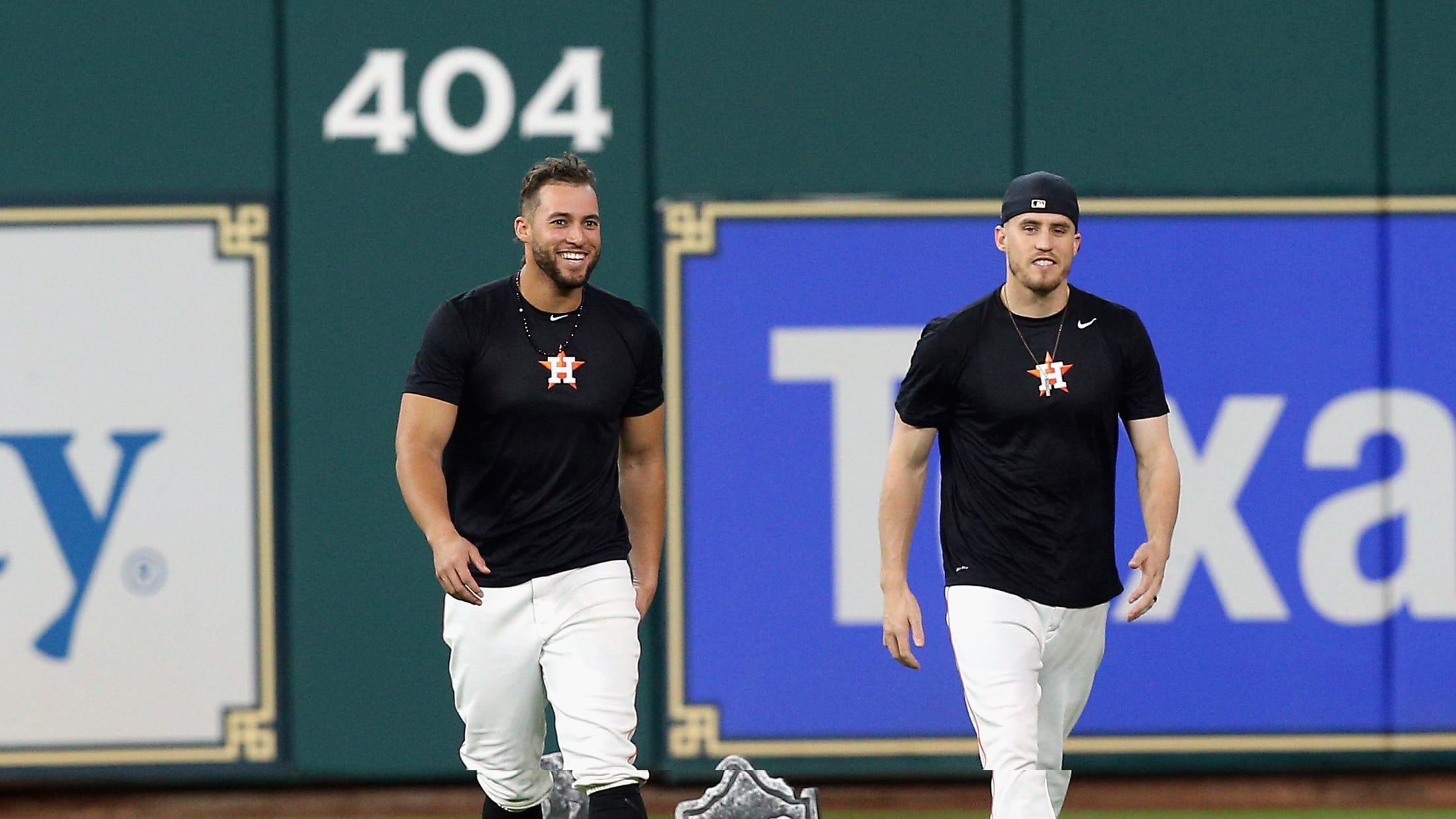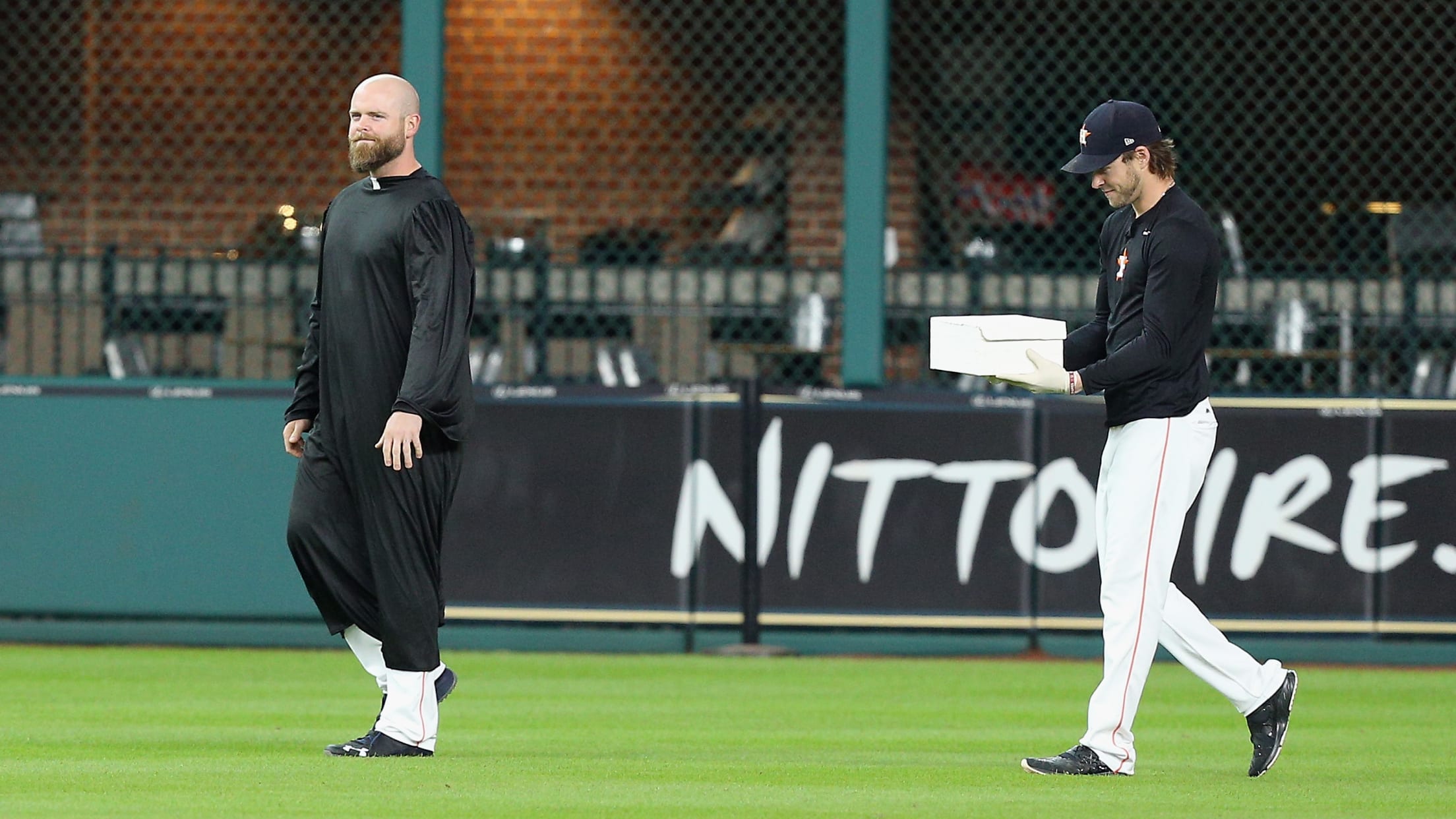 What exactly did McCann say during the ceremony? Well, Beltran got it all on video, but McCann said a few words he "cannot put in the media." Still, the overall experience made him laugh.
"I love it," said Beltran. "I have fun with them, they have fun with me. That's what a team should be. They made me laugh. That's huge."
Manager A.J. Hinch was asked why Beltran hasn't been playing the outfield lately and he explained the current outfielders have been playing well and it is not a reflection on Beltran's abilities.
"I've not quite given up on the glove," Hinch said, "even though they're going to bury it in the outfield today."
But while Beltran's glove may have been buried, his bat was still very much alive during Monday's 9-7 loss against the Mariners. With a runner on in the sixth, the DH tied things up at five apiece with a two-run home run down the left-field line:
If this is it for the glove, then it's nice to know the three-time Gold Glove Award winner's mitt spent its last days surrounded by loved ones.
Teams in this article:
Players in this article: