Carlos Santana's daughters were almost too cute for his swearing in ceremony as a U.S. citizen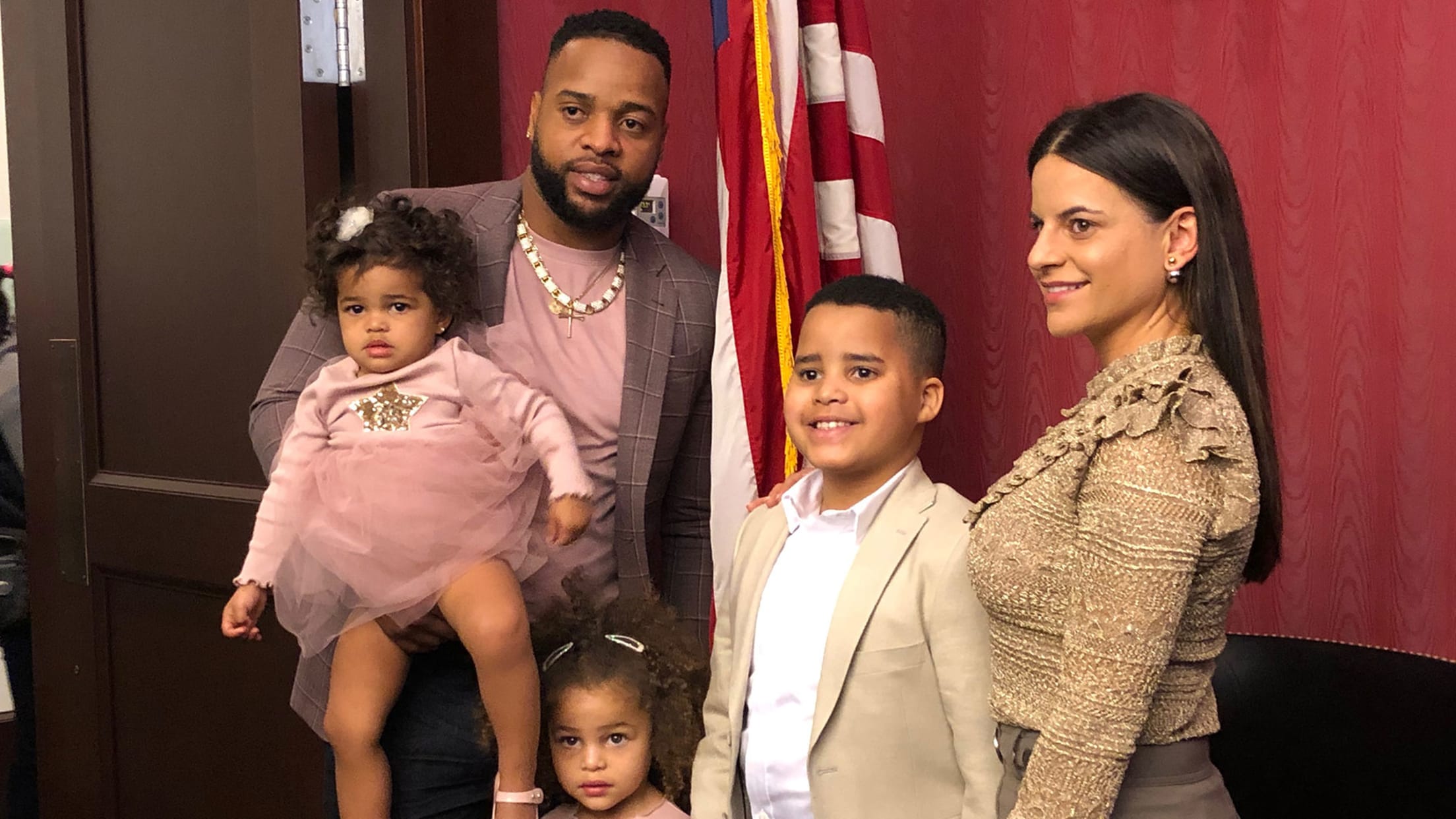 Friday's Indians game was postponed due to rain, but first baseman Carlos Santana didn't need a baseball game to have a successful day. That morning, he was sworn in as a U.S. citizen at a courthouse in downtown Cleveland.
Santana and teammate Hanley Ramirez passed their citizenship tests earlier in April, so they already got to celebrate the accomplishment with the team.
The process isn't easy. Manager Terry Francona wanted to have a better idea what it was like, so he went through the first 10 questions of the citizenship test with Santana. It turned out that Tito may need a refresher on his civics course: While Santana got 9 of the questions correct, Francona managed only 7.
But that's all in the past. Friday was finally the big day for the slugger. Thanks to his daughters -- Luna (age 1) and Savian (3) -- the video of him taking his oath may be too cute for the internet.
While his daughters couldn't contain their excitement, Santana kept his eye on the prize. That's the sort of laser focus that has made him one of the most patient hitters in baseball. If there's ever good news in a rainout, it's that he can now spend the day enjoying this major life moment with his family.
Teams in this article:
Players in this article:
Topics in this article: