Get caught up on the best plays of the past week in MLB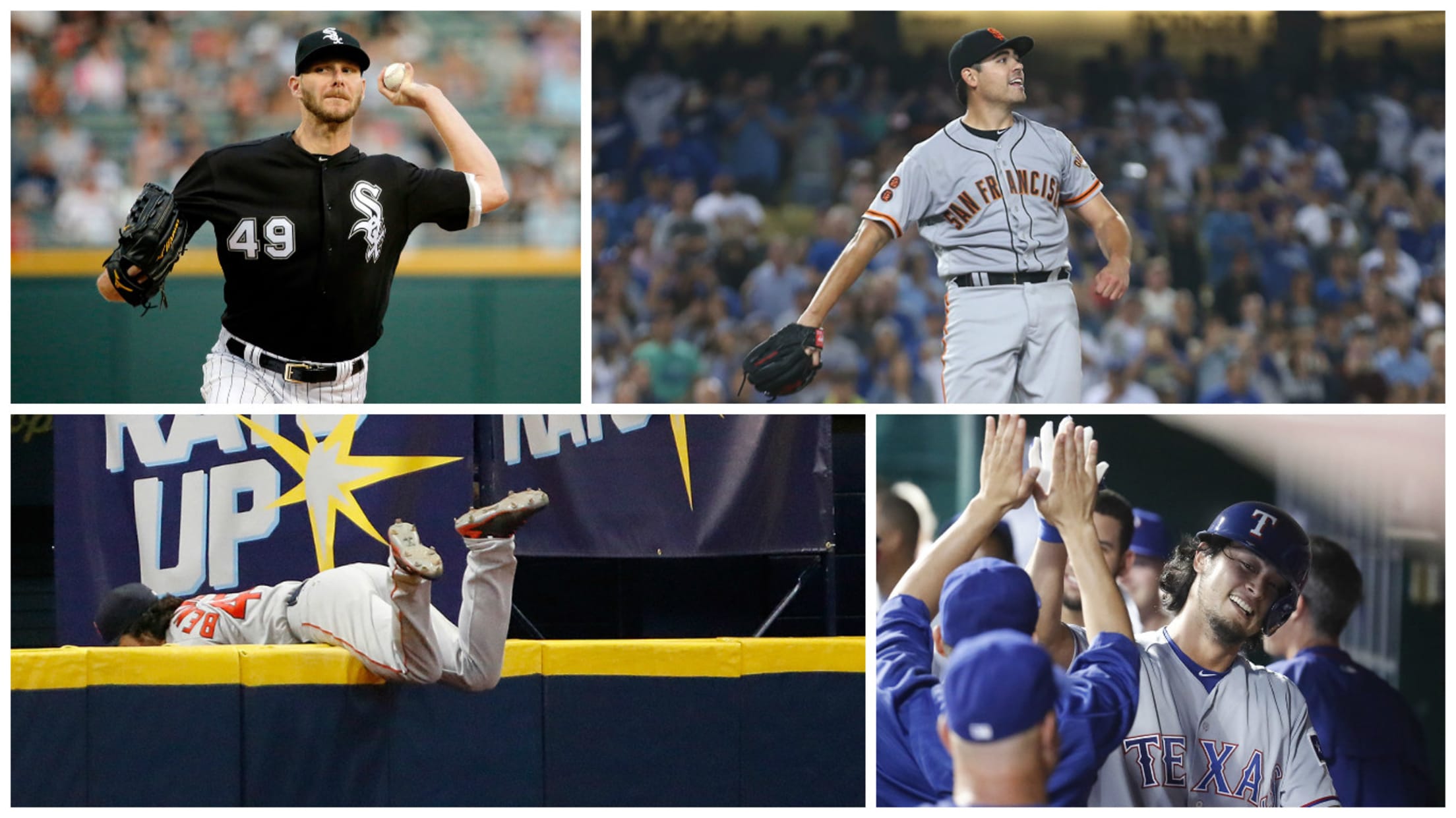 Oh, what a week it's been. A cat visited PNC Park, Katie Ledecky used Bryce Harperas a place to hang her medals and the Dodgers wore striped socks for the first time in nearly 80 years. But what were the best plays of MLB, Week 21? Catch up below.
Best offensive play
David Ortiz and Albert Pujols make their marks in the record books, Yu Darvish hits a home run and Corey Seager breaks up a no-hitter with one out to go.
Best defensive play
Andrew Benintendi leaps over walls, Billy Hamilton runs great distances, Mookie Betts shows off his arm and Jarrod Dyson commits the first home run robbery in Marlins Park.
Best pitching performance
Max Scherzer and Chris Sale do Max Scherzer and Chris Sale things, Matt Moore gets oh so close to a no-no and Anthony DeSclafani goes all the way.
Best "Welcome to the big leagues" moment
Scenes from a rookie's life: Jon Gray hunts ghosts, Shawn Zarraga enters an MLB dugout for the first time, Trea Turner gets razzed by Adam Jones and Rob Segedin hits his first big league homer on the day his wife goes into labor.