CC Sabathia's play on Roberto Perez's bunt created a divot in the infield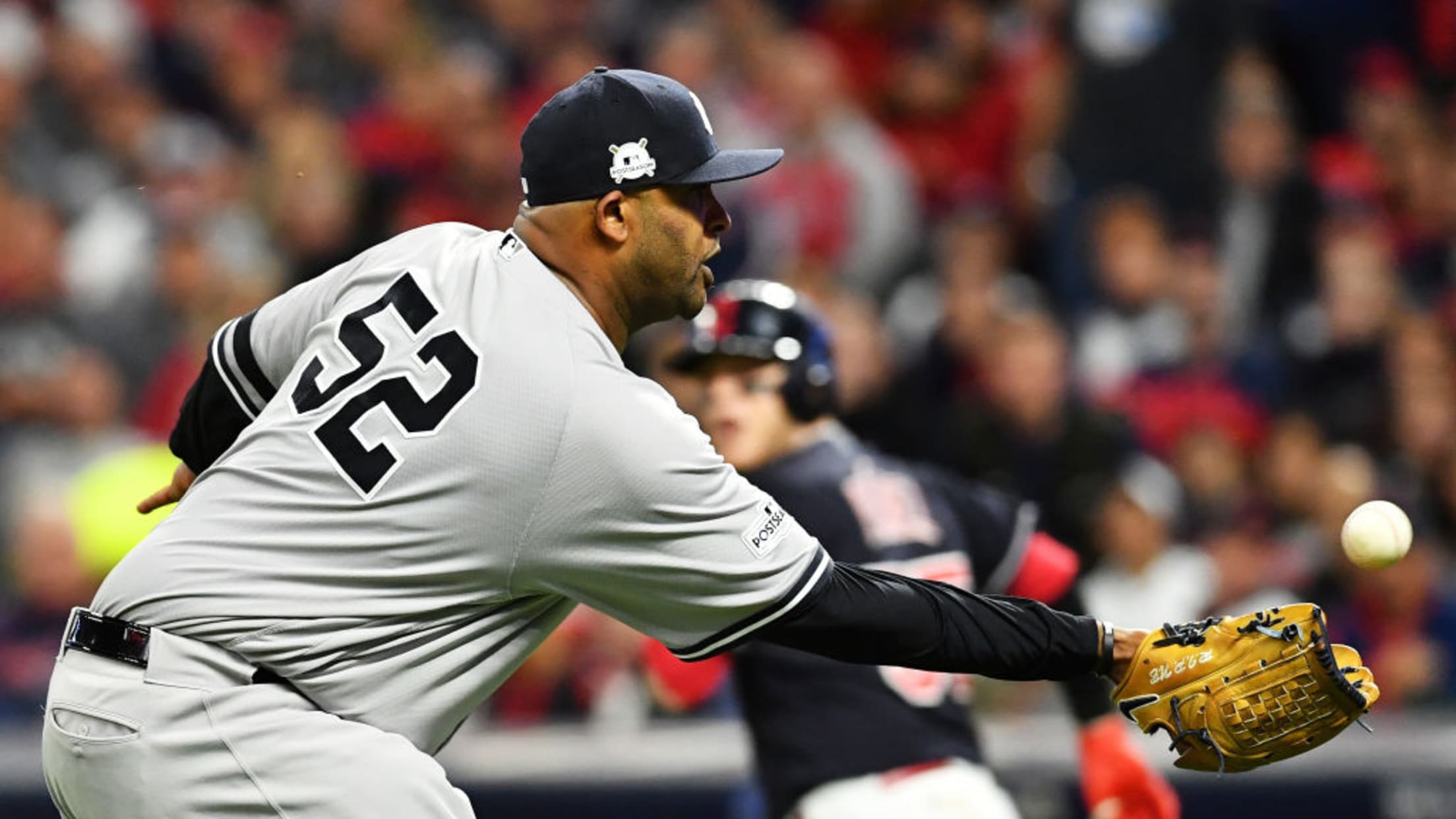 in Game Four of the American League Divisional Series at Progressive Field on October 11, 2017 in Cleveland, Ohio. (Jason Miller)
Before Game 5 of the ALDS presented by Doosan, the media mentioned to Terry Francona that CC Sabathia "doesn't move like he used to." In true Tito form, he laughed and said he himself doesn't move like he used to. But on Wednesday night, Sabathia proved he still has some moves, even if they create a bit of destruction.
During the bottom of the third inning, Indians catcher Roberto Pérez laid down a bunt. CC was there to make the play, somewhat falling in the process -- and it resulted in some damage to the infield grass.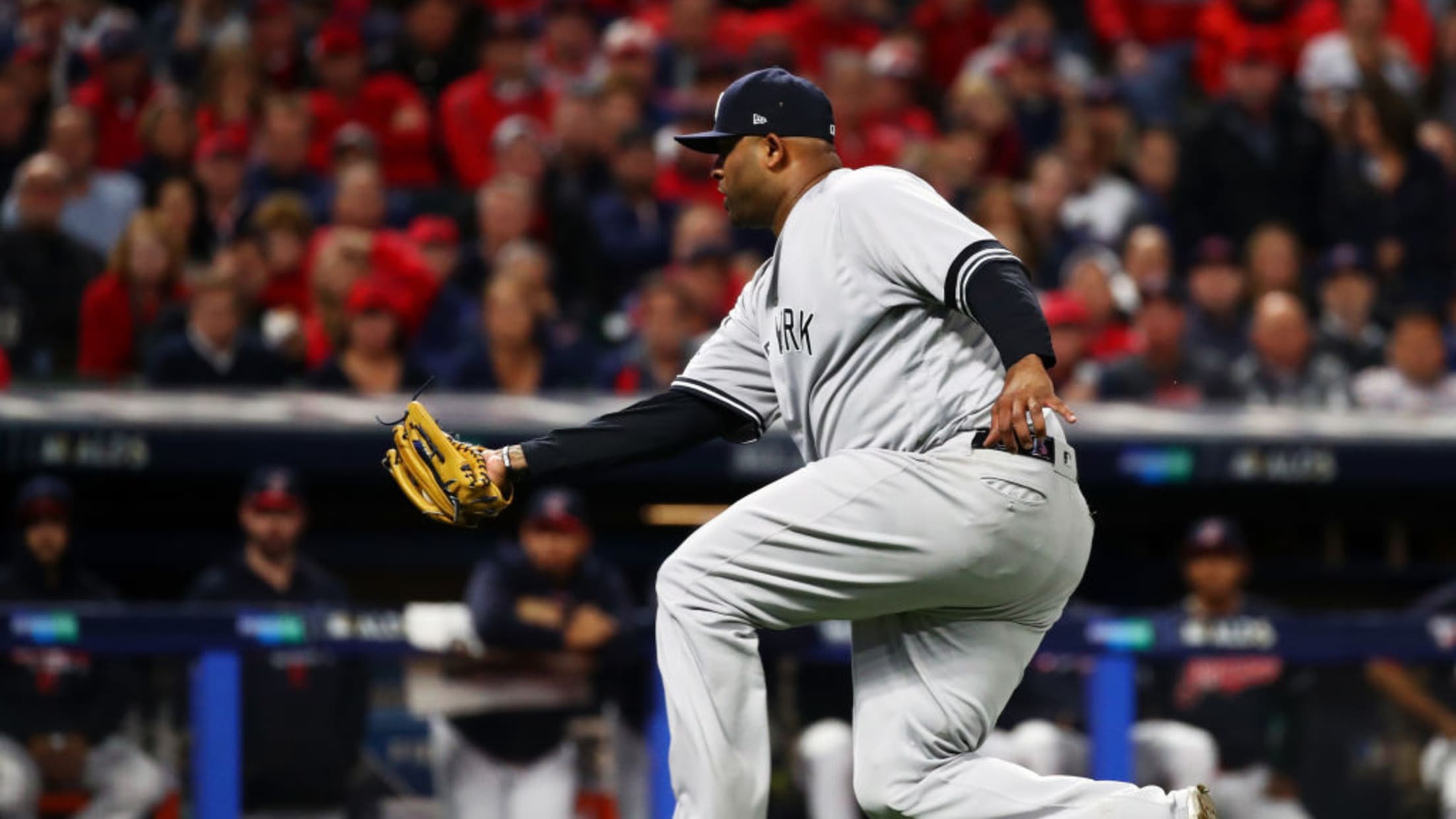 It seems Sabathia's knee dug into the ground mid-play and created a divot.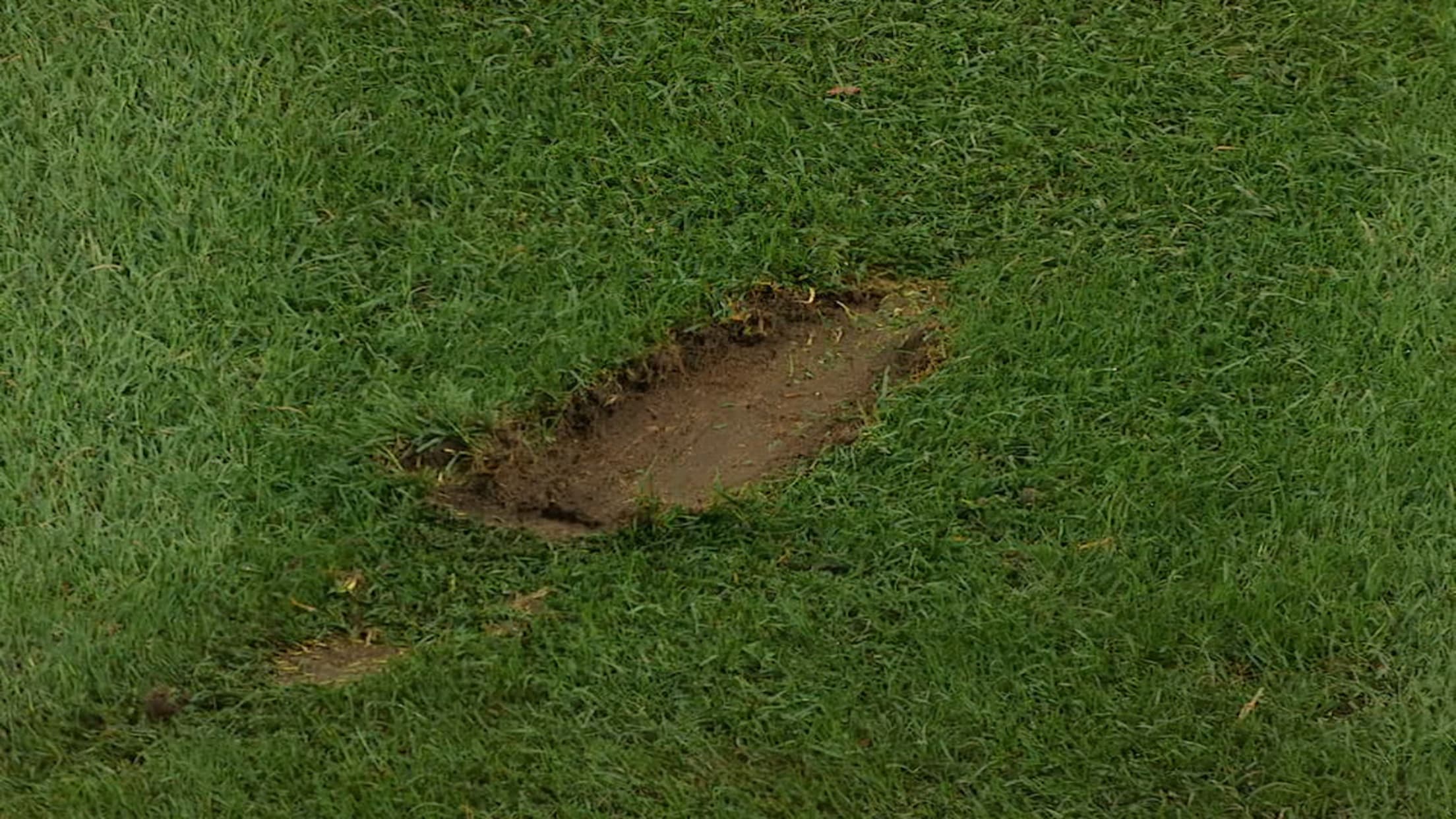 Grounds crew members still working on divot CC Sabathia left on his sliding catch of Roberto Perez bunt. Not much they can do with it.

— Jason Beck (@beckjason) October 12, 2017
All appeared fine however, and Sabathia greeted us with his well-known smile.
The left-hander finished his night with nine strikeouts through 4 1/3 innings.
Teams in this article:
Players in this article: